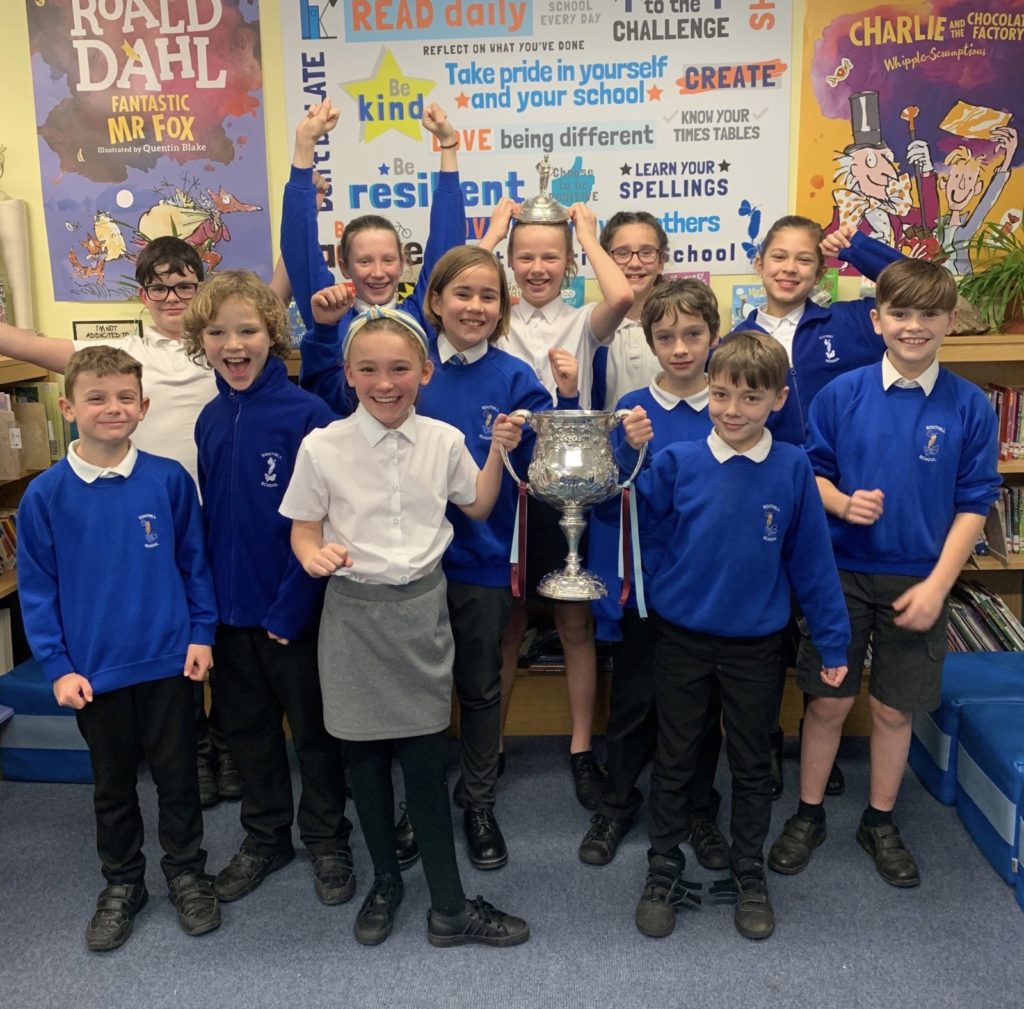 What an honour and a privilege we had today by getting to see (and hold!) a real-life sporting trophy, belonging to Weymouth Football Club, who had only just won the Dorset Senior Cup yesterday evening!  We got to admire the cup in all its shining glory, as it stood tall complete with terracotta ribbons to mark the club's official colours.  Weymouth FC won their local derby match against Dorchester with a final score of 4-2, their prints could still be seen on the handles of their well-deserved award!
This got us thinking to what it must have taken to win a title like this and how teamwork, supporting each other and being very dedicated were all key elements. Our football teams discussed the importance of also being resilient, reciprocal and staying positive in times of challenge and losses.  They couldn't resist a photo with the cup before returning to their classrooms feeling very inspired, today perhaps being a day that they will always remember.
We must thank Mrs Walkinshaw, who is a Non-Executive Director of Weymouth Football Club, for bringing the cup in for us to look at.  We also congratulate the team on their fantastic achievement!
Did you know that Weymouth FC have won this award 27 times?  Up the Terras!