This week we have been sharing a story called Owl Babies (Martin Waddell and Patrick Benson). We enjoy joining in with parts of the story, especially when Bill keeps saying "I want my mummy!".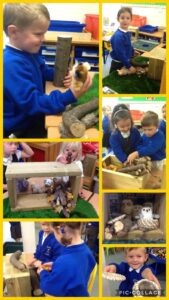 We used wood, sticks, logs, feathers and leaves to create homes for the owls – they went on lots of adventures during the week!
We talked about vocabulary such as trunk, branch, stick and leaf. We also talked about what some owls look like.
We had a great time painting pictures of owls then stuck different materials on to create a fluffy texture.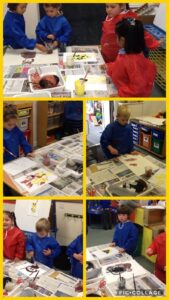 On Thursday we celebrated 'Bring a stick to school' day! We brought in lots of different sticks, then went out exploring to collect more! We used them to build nests together. We even went for a walk through our woodland corner.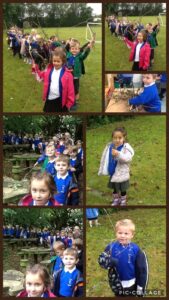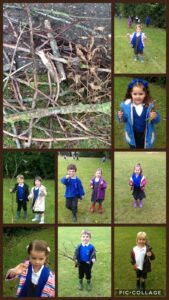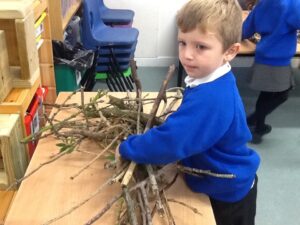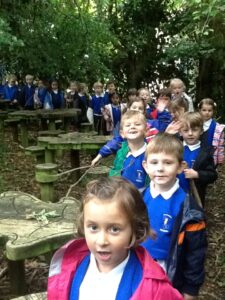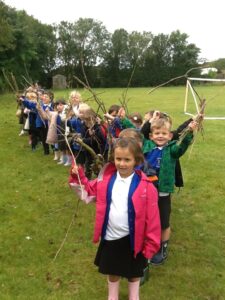 Thanks for another fun week learning at school.