We are excited to welcome our new Reception class to Southill Primary School.
Everyone has settled in well and we are having great fun with our friends.
Here are some photos of us learning together – we hope you enjoy looking at them.
Here we are enjoying the sunny weather on our bikes and scooters.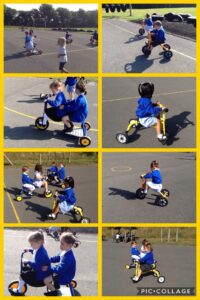 We all drew a self-portrait.
Here we are exploring mark making using paint and painting tools.
Finally, exploring our classroom – construction and small world play.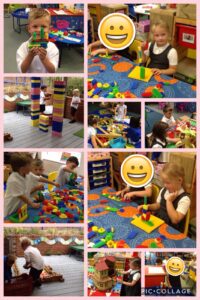 Congratulations on such a great start to school life.