Autumn Term 2023 
Year 2
Welcome to Autumn term in Year 2. Here you will find all the information you'll need for the Autumn term.
Please continue to encourage your child to walk up the steps from the KS1 playground by themselves in the morning as this really helps them develop their independence and self-help skills.  We will be at the top of the steps to greet them.  If you need to let us know about any changes to collection arrangements please email us or use the small whiteboards on the outside of the classroom window.
Reading
Our first novel this term is The Giraffe and the Pelly and Me. We are sure that the children will love this hilarious tale about a giraffe, pelican and monkey who work as window cleaners! Our second novel that we will enjoy is called The Owl Who Was Afraid of the Dark. This is a sweet story about a baby owl called Plop, who, with the help of his friends, learns how to be brave. Reading will continue to be an important part of our day with weekly guided reading sessions and reading comprehension lessons alongside individual reading throughout the week. Please continue to read at home as much as possible and talk about and enjoy books with others. Reading books will not be changed daily – it is crucial to fully understand the texts so re-reading them is really important, especially for children taking book quizzes. Please bring your reading book and reading diaries to school every day. This is to enable us to read at school, change books and monitor your child's reading progress. Our library day is Friday.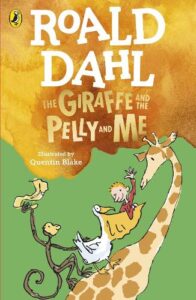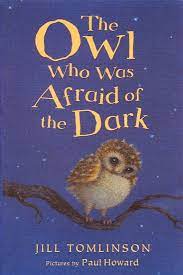 Writing
As writers, we will be writing our own portal stories, inspired by Jack and The Beanstalk. We will expand on this story by learning how to write instructions for how to grow a giant beanstalk. We will also write some non-fiction work linked to our topic Movers and Shakers. We will continue to reinforce our 'every time' toolkit for writing; these are the things we need to remember to do every time we write (to use punctuation, finger spaces, neat handwriting and to spell common words correctly.)
Maths
As mathematicians, we will be recapping our knowledge of place value and extending our learning of this further. Keep an eye on our home learning page for things you can do at home to support your child's learning in maths.
Project Learning
We will be starting the term with our new history topic, Movers and Shakers. We will be learning about activists, artists, scientists, and many more important people who helped shape our world as we know it today.  Our other projects this term include Mix It, Still Life, Remarkable Recipes, Let's Explore the World, and Human Survival.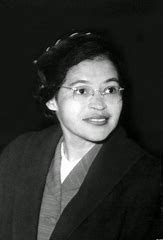 Trip
We are so excited to visit The Mary Anning Museum in September!
Physical Education
Our PE lessons will be on Tuesday afternoons.  Please make sure that children come into school in their PE kits on Tuesdays. Please dress your child in joggers and a jumper in colder weather. Please make sure water bottles are in school everyday too.  Please also ensure all belongings are labelled with your child's name.
Home Learning
Please check the Home Learning section of our website every Friday so your child can practise their spellings and mental maths ready for the test the following Friday. Don't forget to also have a look at the class blog, where photos and learning are uploaded each week.
Please contact us at a.warner-lee@southill.dorset.sch.uk or  j.clark@southill.dorset.sch.uk if you have any questions, messages or anything to celebrate. It's great to hear from you.
Miss Warner-Lee and Mrs Clark