Summer Term 2
2023
 Year 3
Welcome to Year 3! Here you will find all of the key information about what the children are getting up to this term. The door for Year 3 will be opened at 8:45am and will close at 8.55am for registration. Please ensure children arrive on time to ensure that they can settle into the school day successfully.
Reading
The novel we will be reading this term is The Wild Way Home by Sophie Kirtley  – an adventure story about a boy called Charlie who embarks on a journey of growth and revelation in a strange yet familiar forest in the middle of the Stone Age!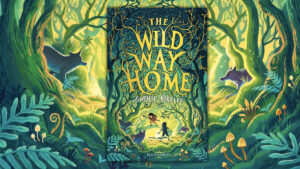 Reading continues to be an important part of the day. Please ensure that your child reads at home daily and that this is recorded in their reading record. Your child's reading book and reading record need to be sent into school daily to enable us to read at school, change books and monitor your child's reading progress. A mixture of reading to an adult as well as reading independently is encouraged in order for children to develop their fluency and comprehension. Our library day is Wednesday.
Writing
As writers, we will be writing our own 'Rags to Riches' stories inspired by our model text 'Little Red Riding Hood'. In this unit we will be building a writing tool kit for character and dialogue to help develop our writing skills.
Maths
In Maths, we will learning about Place Value before moving on to learning more about Addition and Subtraction.  We will be continuing to practise and build on the children's methods of calculation for addition, subtraction, multiplication and division from Year 2, so it is vital that your child continues to practise their times tables to support this. A great and interactive way to practise this is by logging on to TTRockstars. The children can achieve certificates and badges if they can reach Rockstar, Rock Legend and Rock Hero status. These will be awarded during our weekly 2%er assemblies! 
Project Learning
We will be starting this first half of the term with our History project, Through the Ages where we will be learning about British prehistory from the Stone Age to the the Iron Age, including changes to people and lifestyle caused by ingenuity, invention and technological advancement. Other projects this term include Contrast and Complement (Art & Design) and Cook Well, Eat Well (Design and Technology).
Trips
Within the first few weeks of term, Year 3 will be visiting the World Heritage Site of Stonehenge!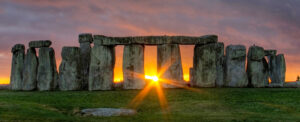 Physical Education
Our focus in PE this term is fitness for children and swimming! Our PE lessons will be on a Friday afternoon, so please ensure your child comes to school dressed in their PE kit every Friday. Once we have secured a date for swimming lessons, we will of course let you know and share more information with you. 
Home Learning
Remember to check the Home Learning section every Friday to practise your spellings and times tables for your child's tests the following week.
Following assessments over the first few weeks of term, your child will be allocated a spelling group which will be written in their reading diary. This is so that we can target and support your child in the best way to improve their spelling. 
If you have any questions or queries, please do not hesitate to email me at:
b.hutton@southill.dorset.sch.uk
Thank you for your continued support,
Miss Hutton 🙂