Summer Term 1
2023
 Year 3
Welcome to Year 3! Here you will find all of the key information about what the children are getting up to this term. The door for Year 3 will be opened at 8:45am and will close at 8.55am for registration. Please ensure children arrive on time to ensure that they can settle into the school day successfully.
Reading
The novel we will be reading this term is The Legend of Podkin One-Ear by Kieran Larwood – a tale about a once lazy and most spoilt son of the Chieftain of the Munbury warren whose world has been taken over by evil iron-covered rabbits called The Gorm.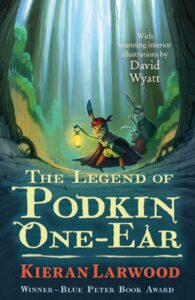 Reading continues to be an important part of the day. Please ensure that your child reads at home daily and that this is recorded in their reading record. Your child's reading book and reading record need to be sent into school daily to enable us to read at school, change books and monitor your child's reading progress. A mixture of them reading to an adult as well as reading independently is encouraged in order for children to develop their fluency and comprehension. Our library day is Wednesday.
Writing
As writers, we will be delving into Shakespeare's story 'The Tempest'. Inspired by this story, we will focus on the characters, use it to help use write a setting description and try and write our very own meeting tale. We will also look at poems linked to The Tempest such as Full Fathom Five.
Our work on this story will conclude with a performance to parents on Thursday 25th May. We are very excited to share our understanding and love for Shakespeare's infamous story…We look forward to welcoming you into the school hall.
Maths
Then in Maths, we will continue learning about fractions before moving on to learning about mass and capacity.  We will be continuing to practise and consolidate the children's methods of calculation for addition, subtraction, multiplication and division, so it is vital that your child continues to practise their times tables to support this. A great, interactive way to practise this is by logging on to TTRockstars. The children an achieve certificates and badges if they can reach Rockstar, Rock Legend and Rock Hero status!
Project Learning
We will be starting this first half of the term with our new Science project, Plant Nutrition and Reproduction where we will be learning about the requirements of plants for growth and survival. We will be describing the parts of flowering plants and learn about the functions of the different plant parts including the roots and stem for transporting water, leaves for making food and the flower for reproduction.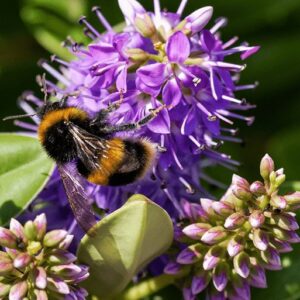 Our other projects this term include another Science project called Light and Shadows and an Art and Design project called Mosaic Masters.
Physical Education
Our focus in PE this term is athletics in preparation for our Sports Day! Our PE lessons will continue to be on a Friday afternoon. Please ensure your child has their PE kit in school each week.
Home Learning
Remember to check the Home Learning section every Friday to practise your spellings and times tables for your tests the following week.
If you have any questions or queries, please do not hesitate to email me at:
b.hutton@southill.dorset.sch.uk
Thank you for your continued support,
Miss Hutton 🙂