Phew! We have been working hard – half term gives us the chance to take a well-earned break and recharge our batteries. It's the perfect time to get out and enjoy the sunshine. Don't forget to send those healthy selfies in to media@southill.dorset.sch.uk. It's also the perfect time to squeeze in as much reading (and Lexia) as you can. Remember, there are lots of spaces on the Ringos trip up for grabs. Whatever you get up to this half term, Mr Price and I hope you have a great time.
When we return for the final half term this year (eek!) our new project is Emperors and Empires in which we will learn all about the history and structure of ancient Rome and the Roman Empire, including a detailed exploration of the Romanisation of Britain. Details of our exciting trip to Dorset Museum and the Roman Townhouse in Dorchester to follow soon. Children will bring home the knowledge organiser for the project so please take a look at this together over half term and keep it handy to follow our learning as we go.
Here are some optional activities that you could have a go at to help you get the most out of the project …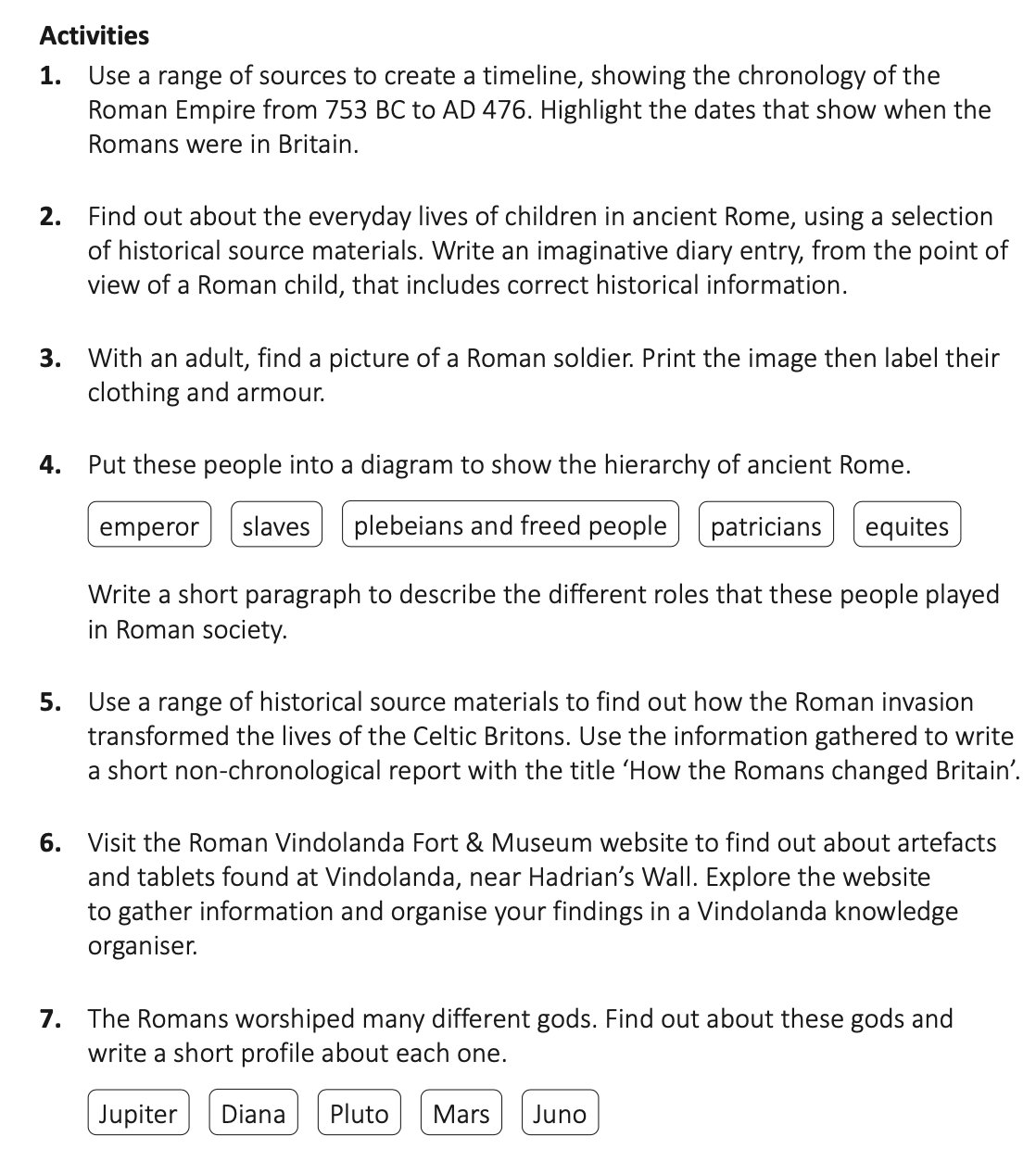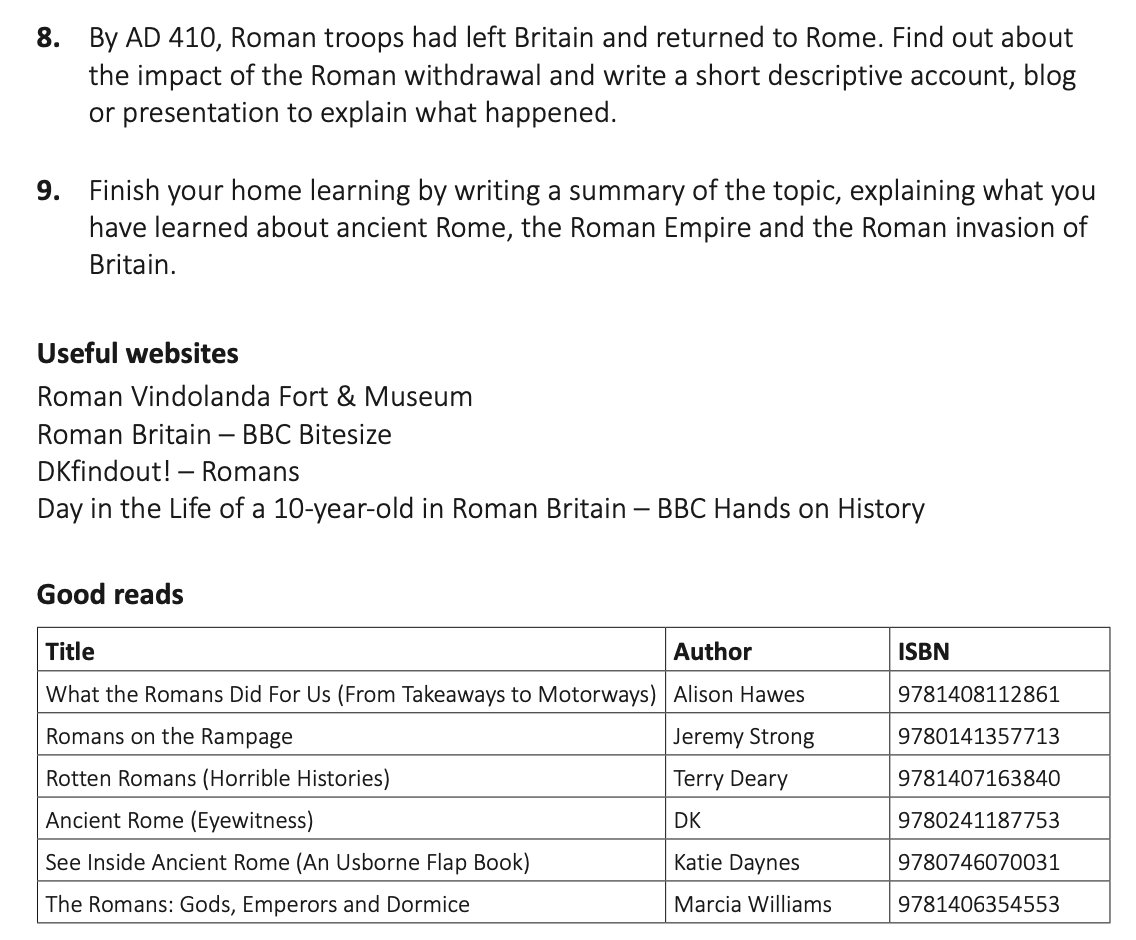 ---
Next spelling and maths test is on Friday 10 June.
Super Spellers
crawl, yawn, prawn, bare, dare
Sparkly Spellers
possess, possession, possible, potatoes, probably
Reading
Quiz on your reading books to add to your word count.
---
Maths
We would like children to become fluent in their recall of all multiplication facts for the 5 times table. If you want an extra challenge … can you use the 5 times table facts to work out the 50 times table?
---
Have an awesome half term and we'll see you back at school for more great stuff on Monday 6 June!
Mrs Wood and Mr Price