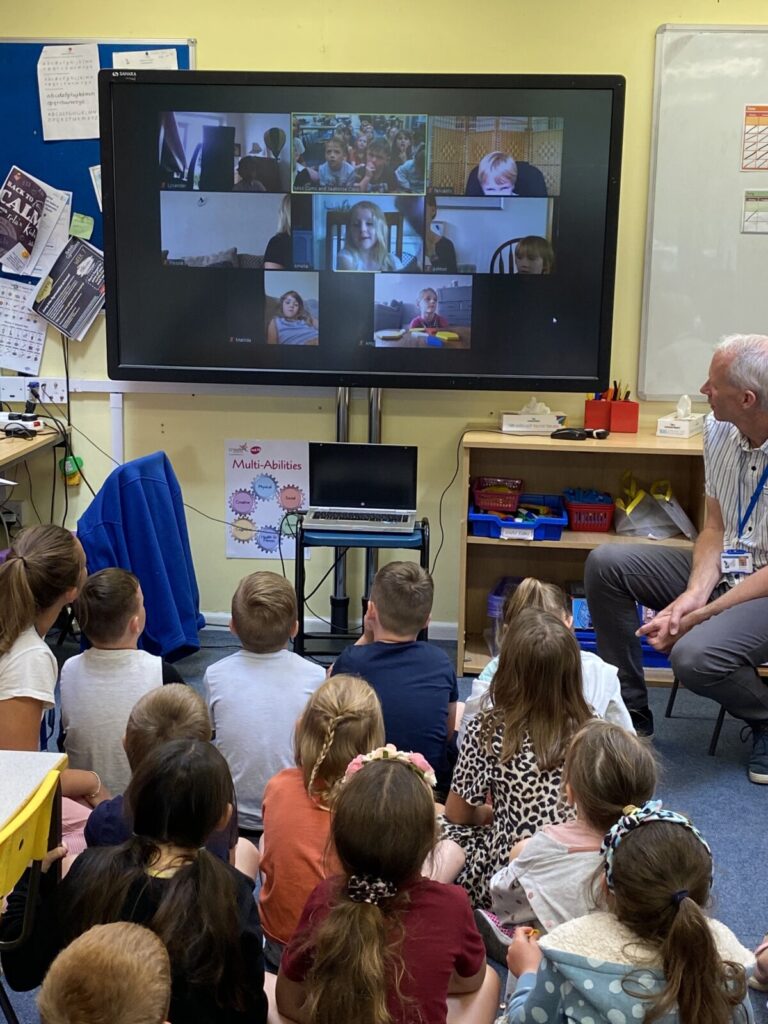 Today was a very special day for Year 1 as they all got to see each other for the first time since March!  Thanks to the wonders of technology, Miss Curtis and her Seahorses Class were able to link up with those at home via Zoom and there was a definite zoom of excitement in the air!  What a treat.
It was really great to be able to see everybody and to be able to ask questions about what we had all been up to, Year 2 and our plans for the summer holiday.  We even looked back over some of our favourite memories in Year 1 (see below for just some of the highlights).  We were very impressed with some of the projects that have been completed at home, well done to all involved and thank you for showing us and for speaking so well over video.
This year certainly didn't turn out the way any of us could have imagined and we've really missed being all together as Year 1.  However it won't be long until we are all back and reunited properly in September.  We can't wait!
Thank you Miss Curtis for organising our fabulous meet up today, another special memory that I'm sure we will be talking about for a while yet …
Have a great summer everybody and see you all in Year 2!