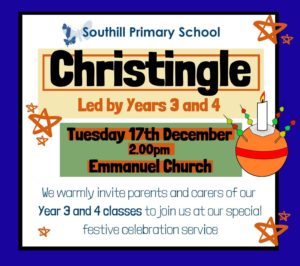 We warmly invite all Year 3/4 parents and carers to join us at our Christingle festive celebration on Tuesday 17th December, 2.00pm at Emmanuel Church.
This year children in these classes will host this special service, as an alternative to a Christmas production.
We look forward to seeing you there!