We spent some time making bird feeders on Friday. The children followed simple instructions using 'First', 'Next', 'After that' and 'Finally' in order to make them.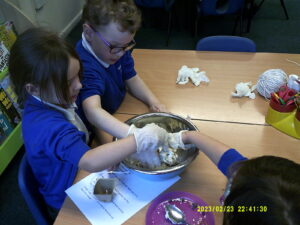 The lard was very slimy so we worse gloves. Even with gloves on there were lots of 'Uurrgghhh's!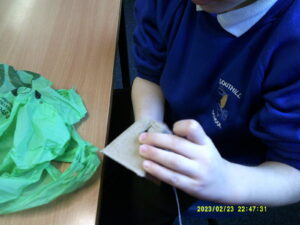 Some parts were a bit fiddly.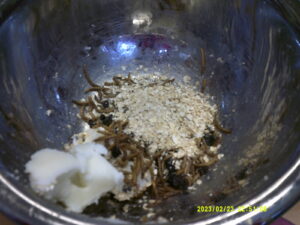 We used oats, mealworms and raisins as the bird food.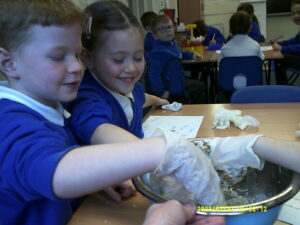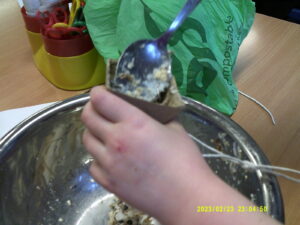 We found some nice quiet places to hang up the bird feeders and will go and check to see if the birds have eaten them all.