We had great fun exploring how fireworks are used to celebrate. We watched some information on CBeebies, then created fireworks and bonfires in many different ways.
We created bonfire pictures – first we used pastels to draw firework patterns, then we use torn cardboard to represent the wood, finally we used torn tissue paper to show the flames.
Look at these wonderful sparklers!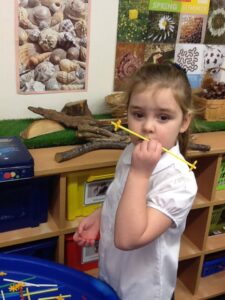 Developing our finger control with these firework button patterns.
We even used sparkly ribbons with the blocks to create a firework display!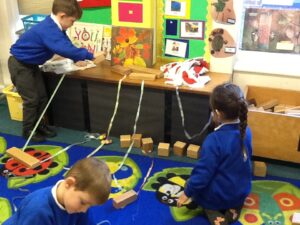 Here, a firework party was being set up for the small world characters.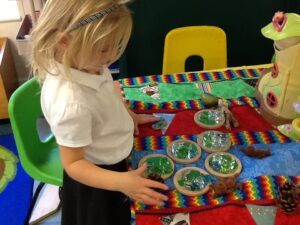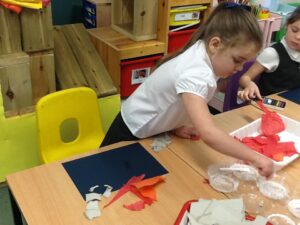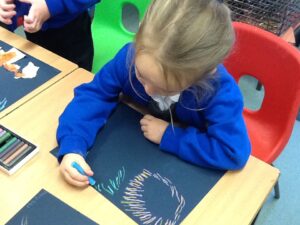 What a great way to learn and celebrate at the same time!