Spring is certainly in the air and we went looking in the woodland walk for these signs of spring.  We used mirrors to help us focus us on small areas of the woodland walk.  There were buds, flowers, new shoots and even leaves appearing.  A lot of the catkins from the hazel trees,  some which were super long,  carpeted the woodland floor and we got all artistic and make a picture.
Next we heard a Japanese story about blossom and then we went on a hunt for some in the school grounds.  There wasn't much, but 3 tree did have some.   Then it was activity time.  Some of us tried out our balancing skills on the wobbly seesaw.  It was tricky as the cylinder in the middle moved about.  We had to communicate well to each other to say what we were doing so others knew.
Others coppiced some hazel using the loppers and had a go at making bows and arrows.  It was tricky to tension the bow correctly as you have to bend the wood and tie it at the same time.  Safety rules were discussed and adhered to!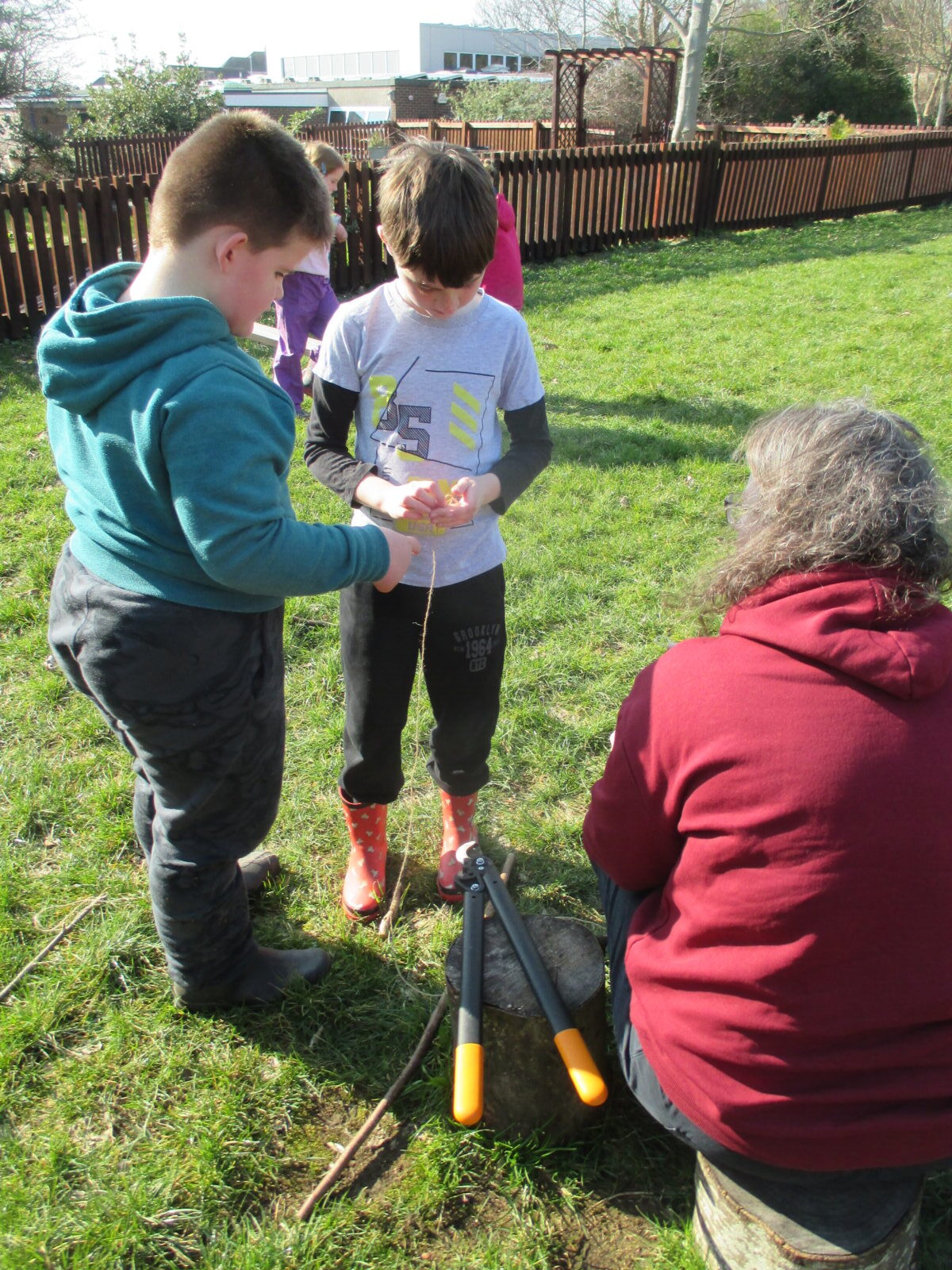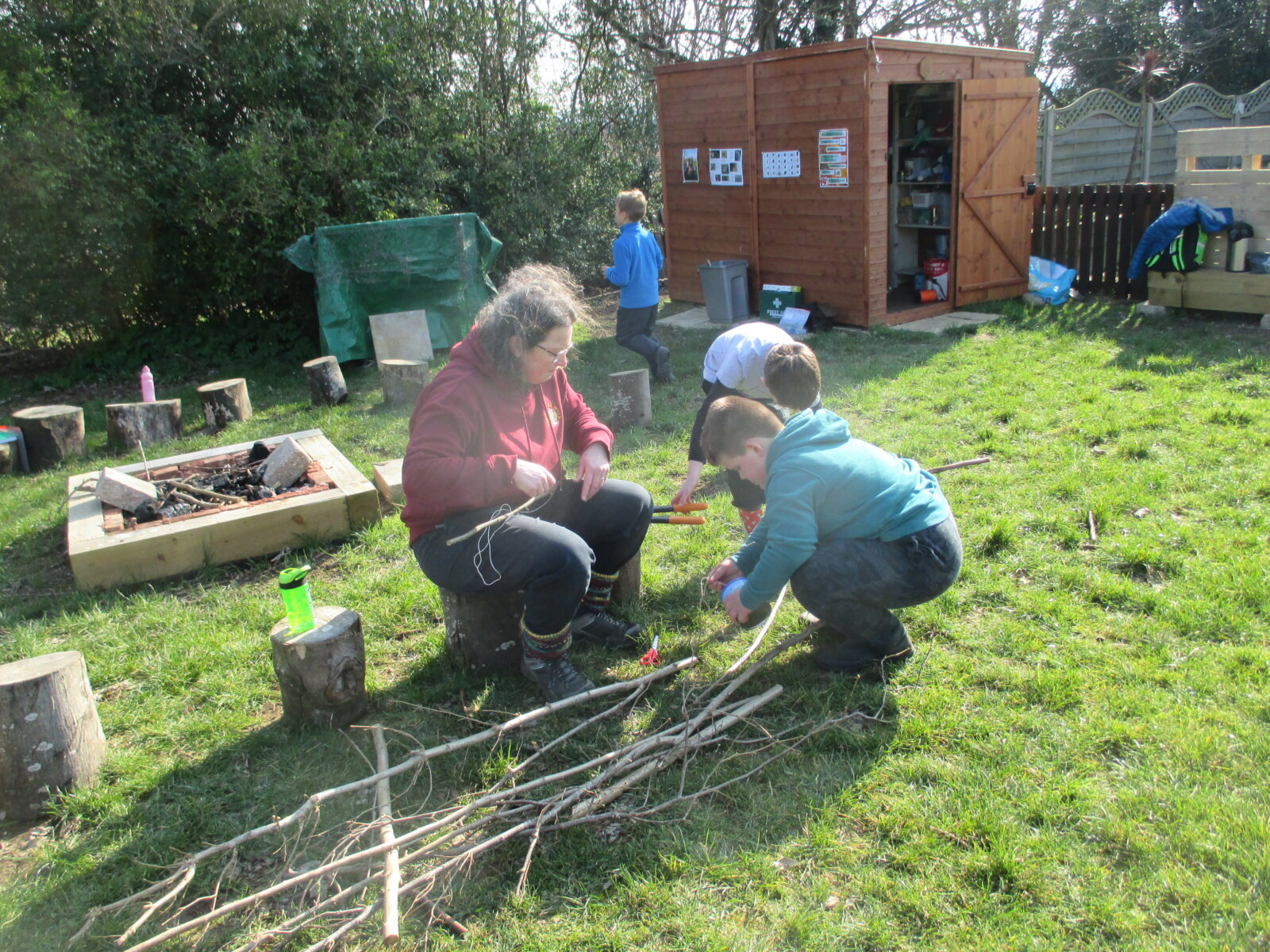 There was some potion making too.  These would help various animals in the woodland.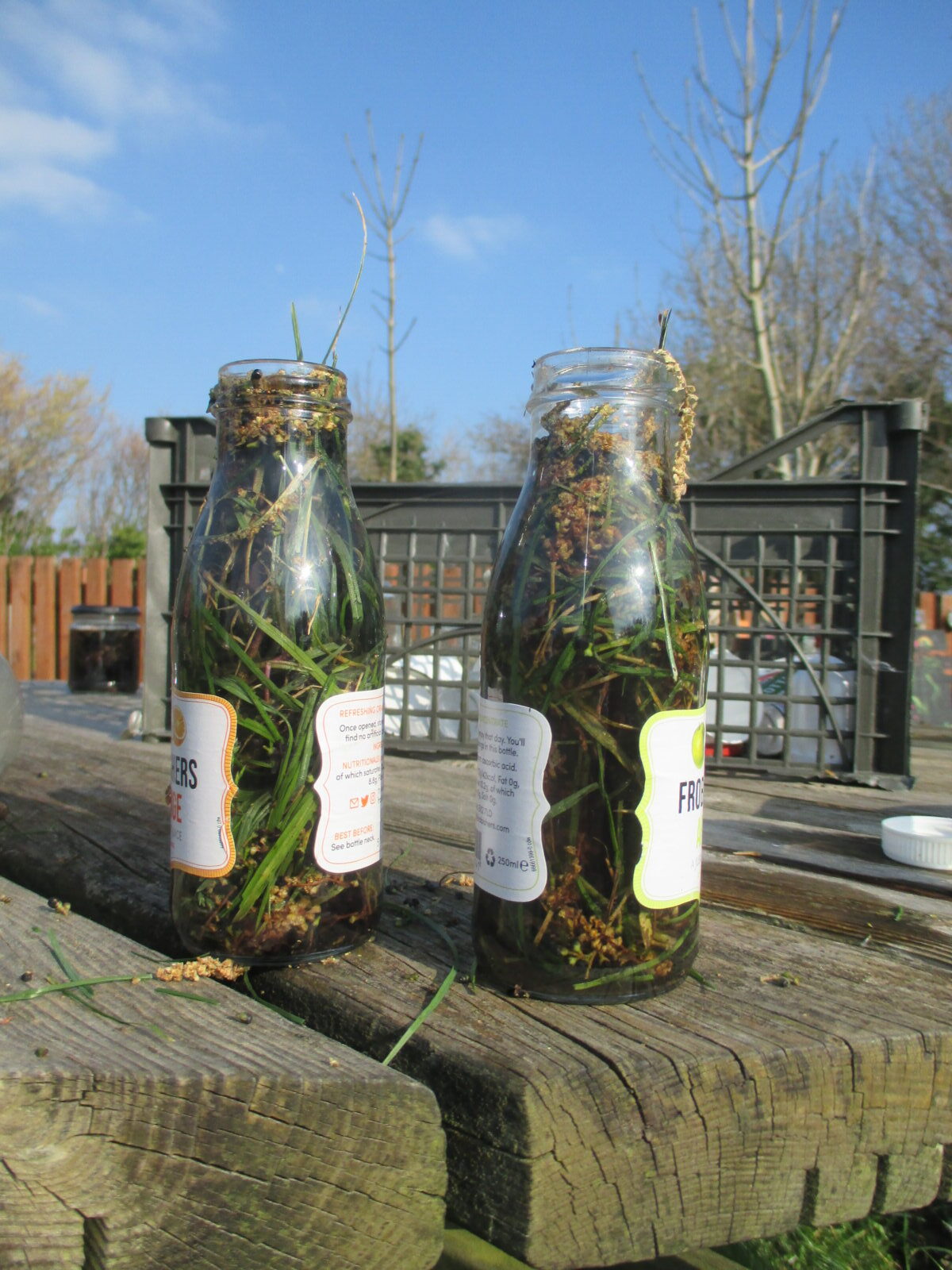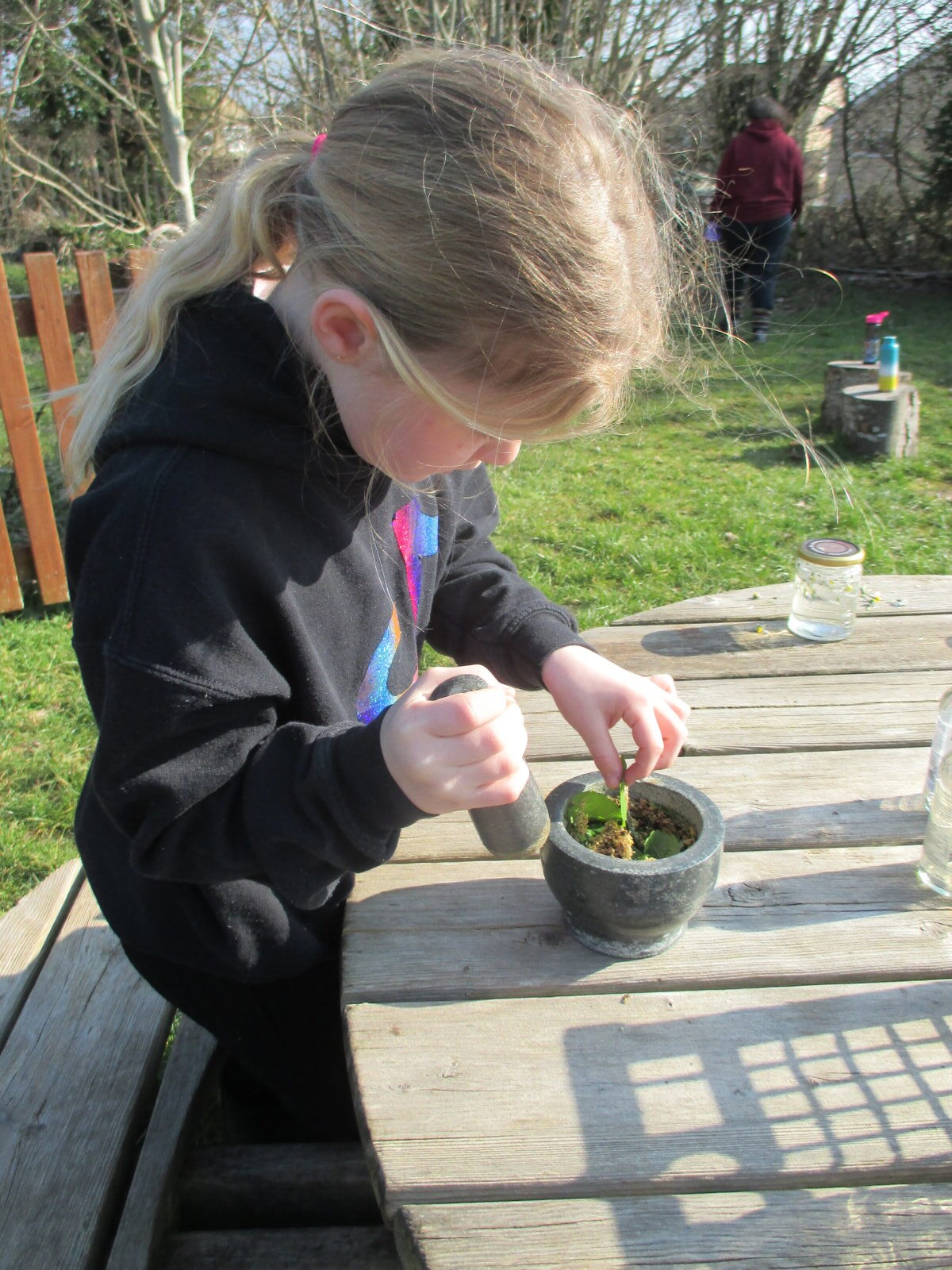 It seemed the perfect afternoon to just take some time out with friends, relax and just enjoy nature.  Just being mindful and present.