Hello everyone
I hope you enjoyed learning about Florence Nightingale in my last 'assembly' post. Today is the birthday of another historical heroine of mine – Mary Anning. I know lots of you will have heard about Mary already but if we were together at school I would definitely want to do an assembly about her because she was so important. Mary Anning was born on 21 May 1799 in the Dorset town of Lyme Regis. She was a pioneering palaeontologist and fossil collector and her discoveries were some of the most significant geological finds of all time. She discovered what turned out to be the first complete Ichthyosaur fossil to be found. This was an important discovery because it challenged the way scientists had thought the natural world had developed.
Watch the film and have a go at some of the activities to learn more about Mary Anning. I hope you feel inspired by Mary like I do.
I am currently reading this brilliant book all about her. It's from the Bookflix trolley so you can borrow it and read it too if you want to find out more.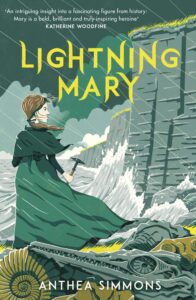 Mrs Wood