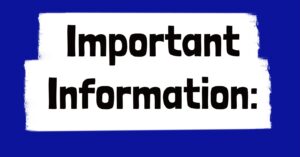 Dear critical worker parents and carers
You may know from the news that primary schools are struggling during this lockdown due to the high numbers of children continuing to attend school. Southill is no exception and we are anxious about the additional pressure this is loading onto staff shoulders. As well as the safety issues arising from having so many children in school, staff are also having to deal with home learning and monitoring their classes remotely.
On Friday evening, the government changed the guidance for critical workers. They are now being told: Children with at least one parent or carer who is a critical worker can go to school or college if required, but parents and carers should keep their children at home if they can.
This means we must ask you to look again at your requests for places at school. If you are working from home, we ask that you keep your child at home too. I know this will be difficult for some parents, but with the R rate currently higher in the South West than anywhere else in England, minimising the number of children in school means that we can reduce the chances of infection for those who have no choice to be in school, while also keeping our staff as safe as possible and ensuring they can produce the best possible home learning opportunities.
So, for the safety of our staff and children, we're asking that you only use a school place if there is no one at home to care for your child. I believe that, if we can work together in this way, we have the best chance of keeping local numbers of infection low and keeping as many people as possible safe from this terrible virus. If you are able to make alternative arrangements and cancel a previously booked school place, I urge you to do so.
Kind regards