When Mother Nature throws yet more wind at you, it is time to change plans, get out of the woodland and then decamp to the playground away from big trees.  And that, is exactly what we did!  If you can't beat her, join her!
A fun game of Mr Wolf started the afternoon with some rather interesting hiding places in the rain!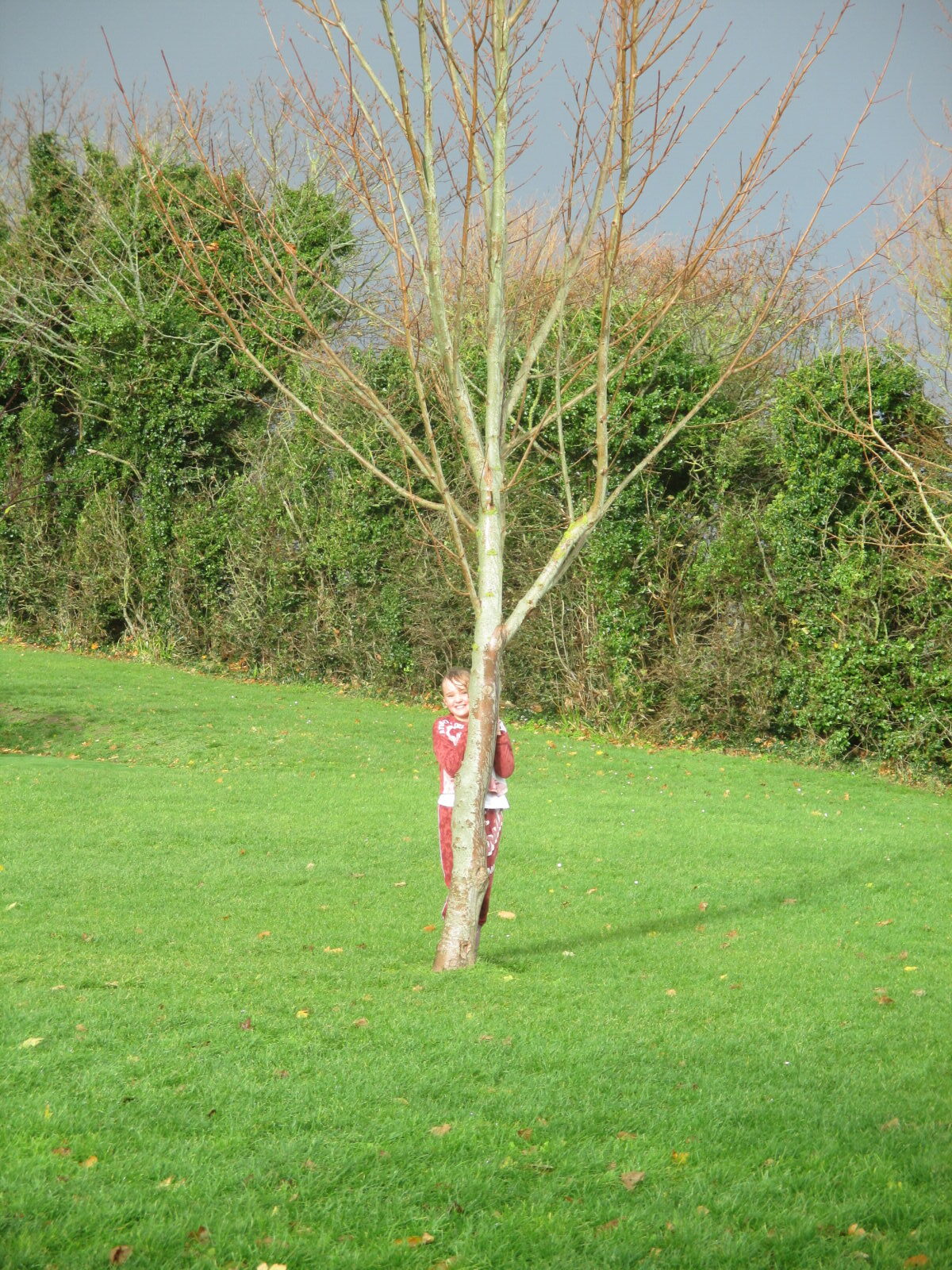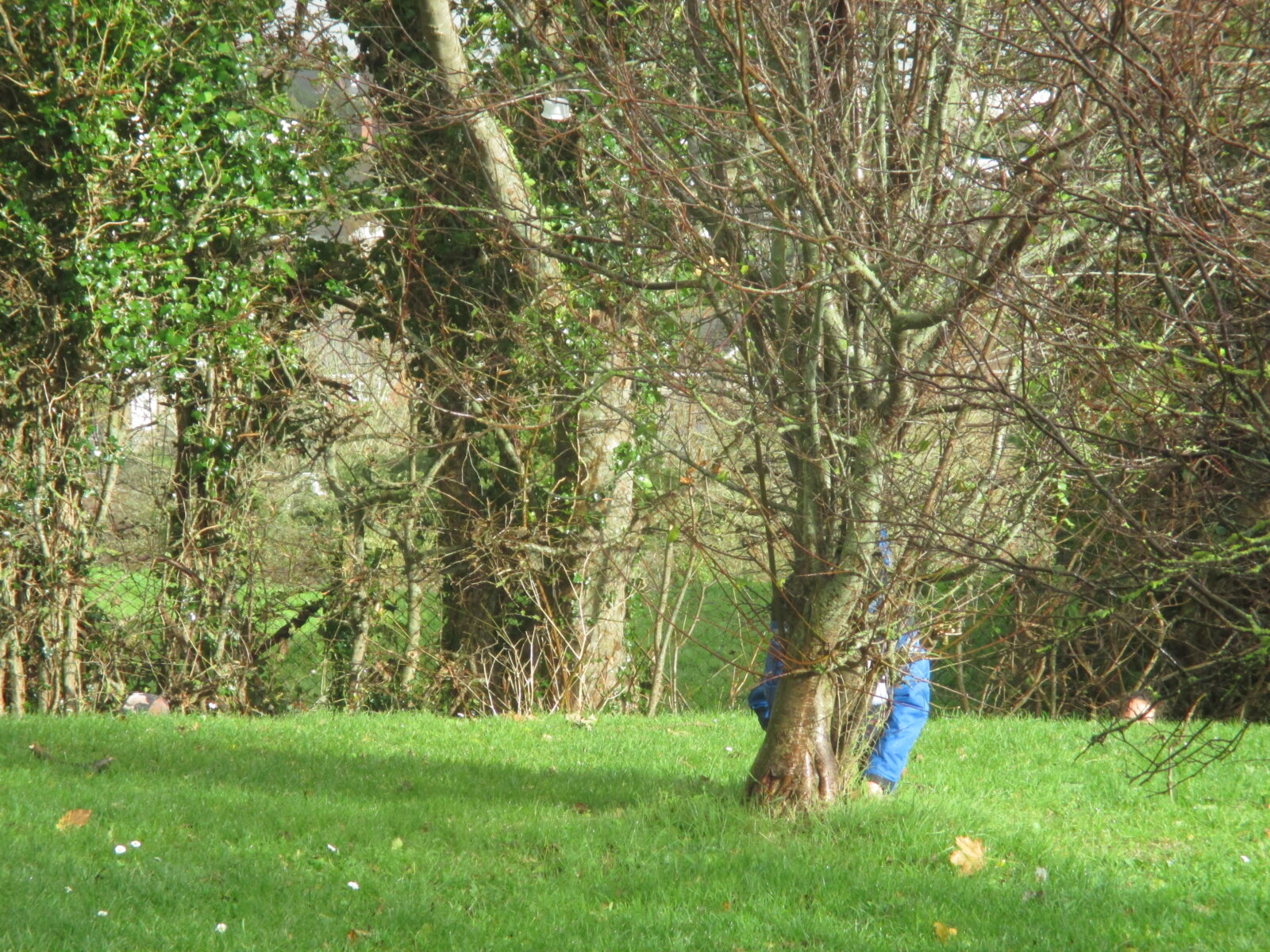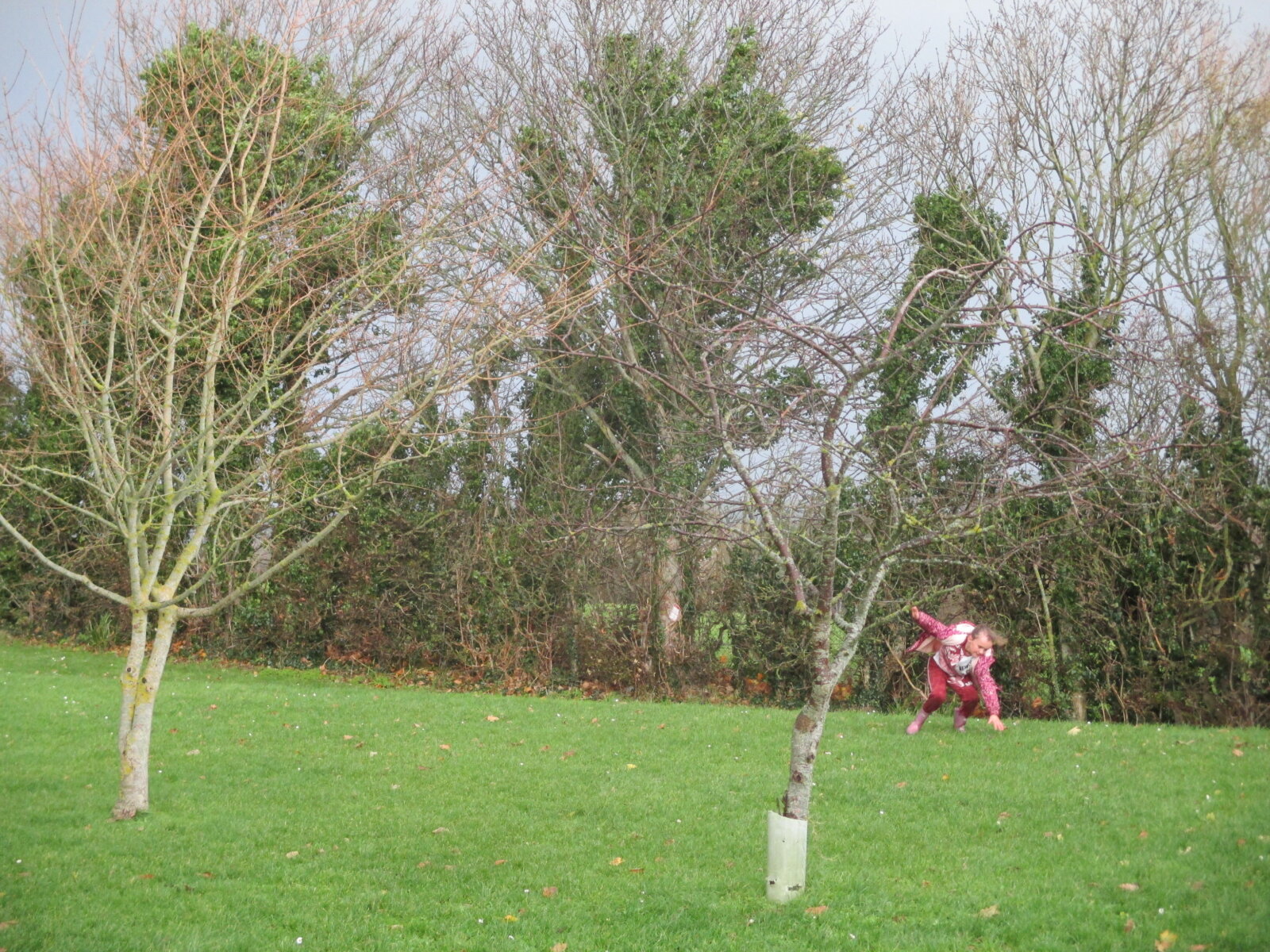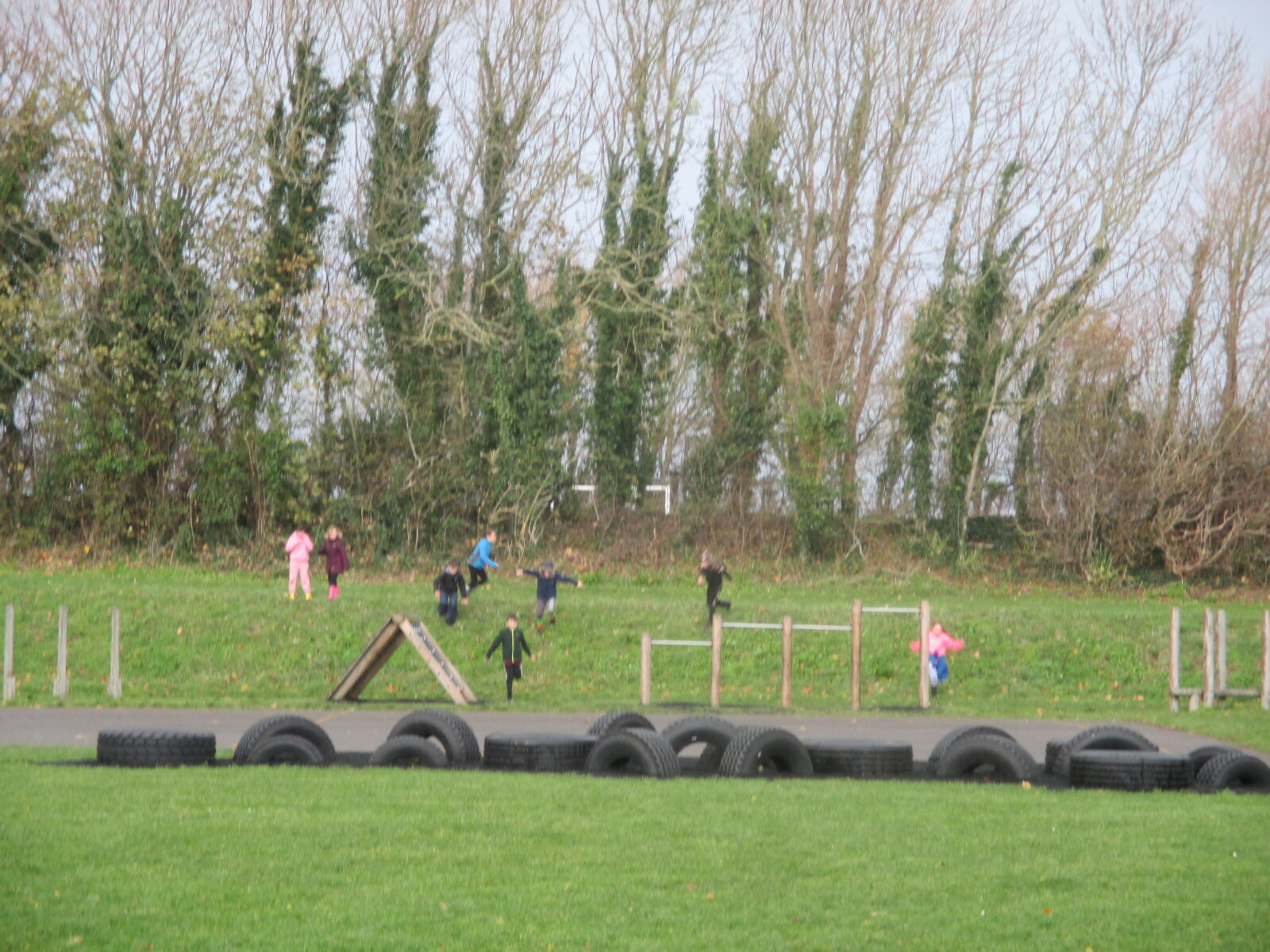 A double rainbow showed up for us briefly between showers and then we were back down to business.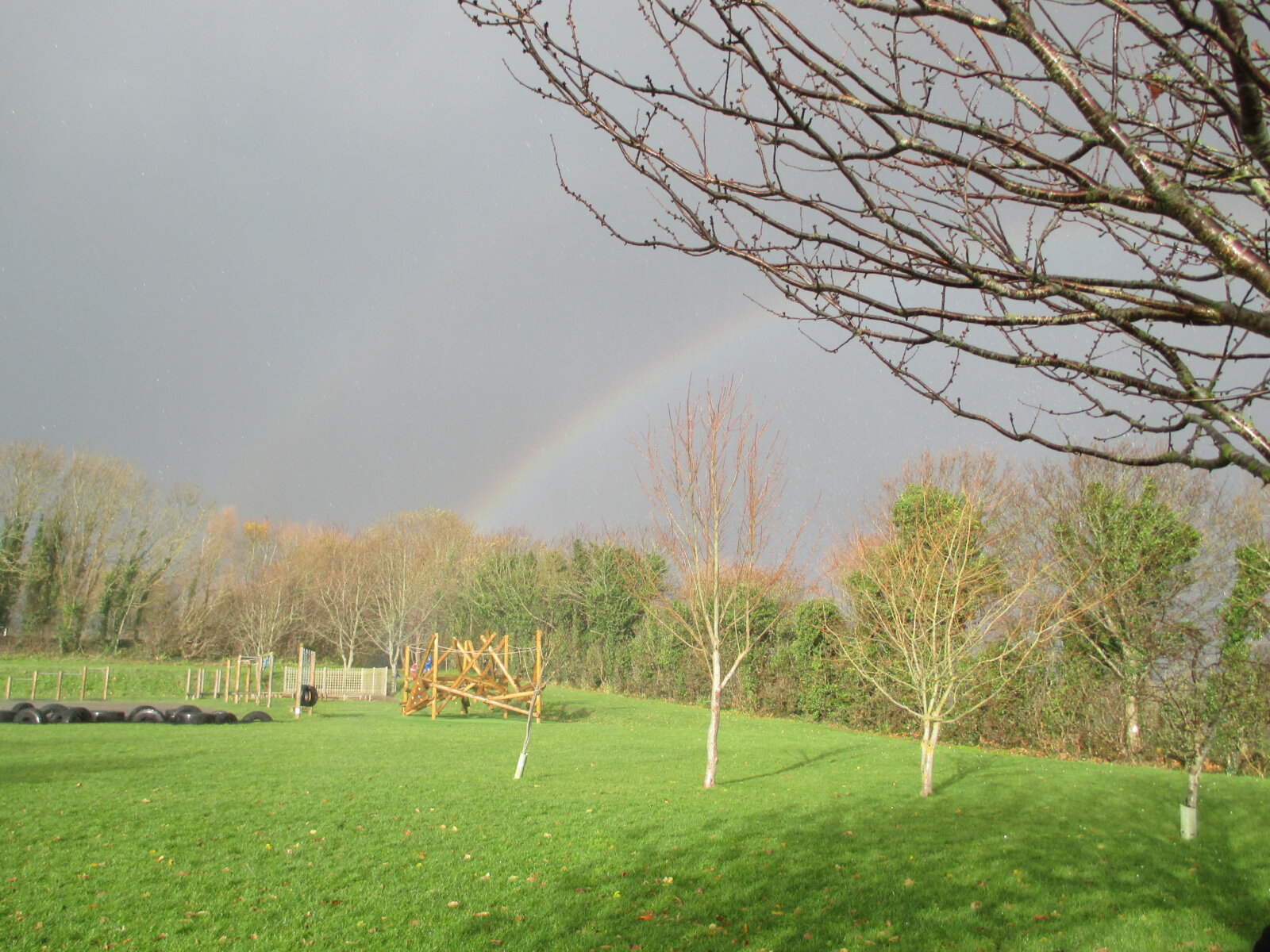 Playing in the leaves.  We worked collaboratively to collect bucketfuls of maple leaves and then we put them onto a parachute before counting down and throwing them up in the air!  It took a few goes to get the timing right.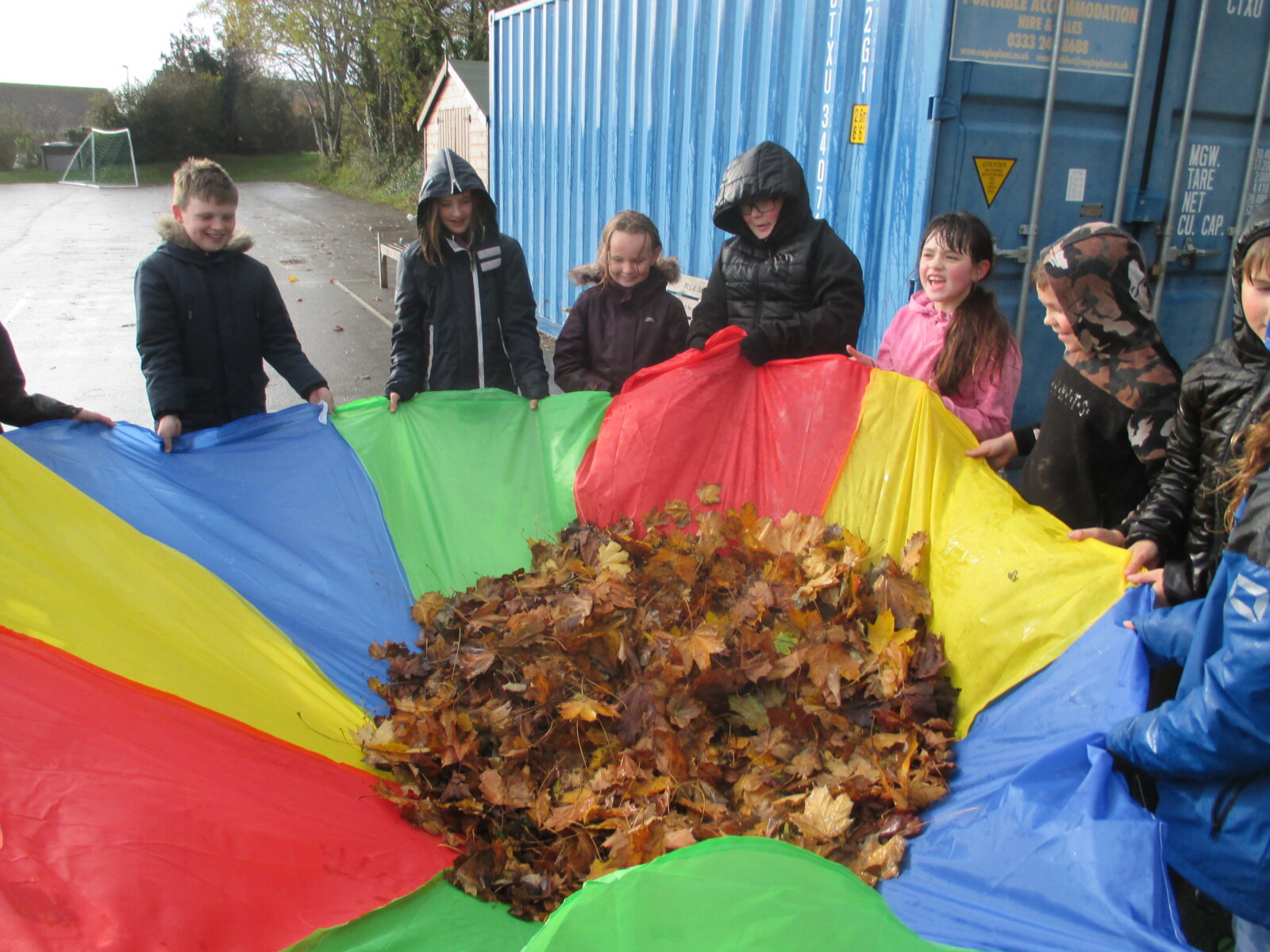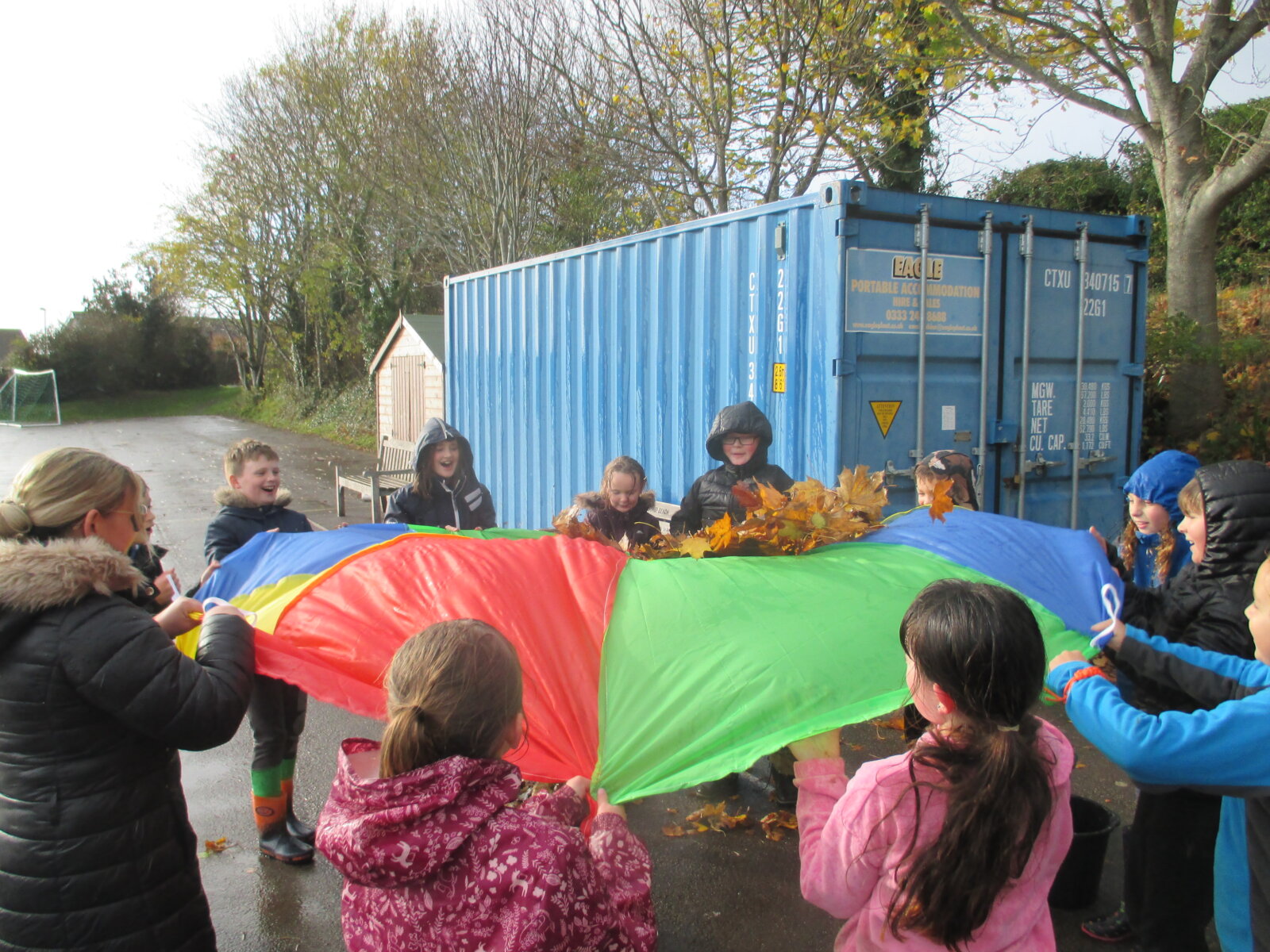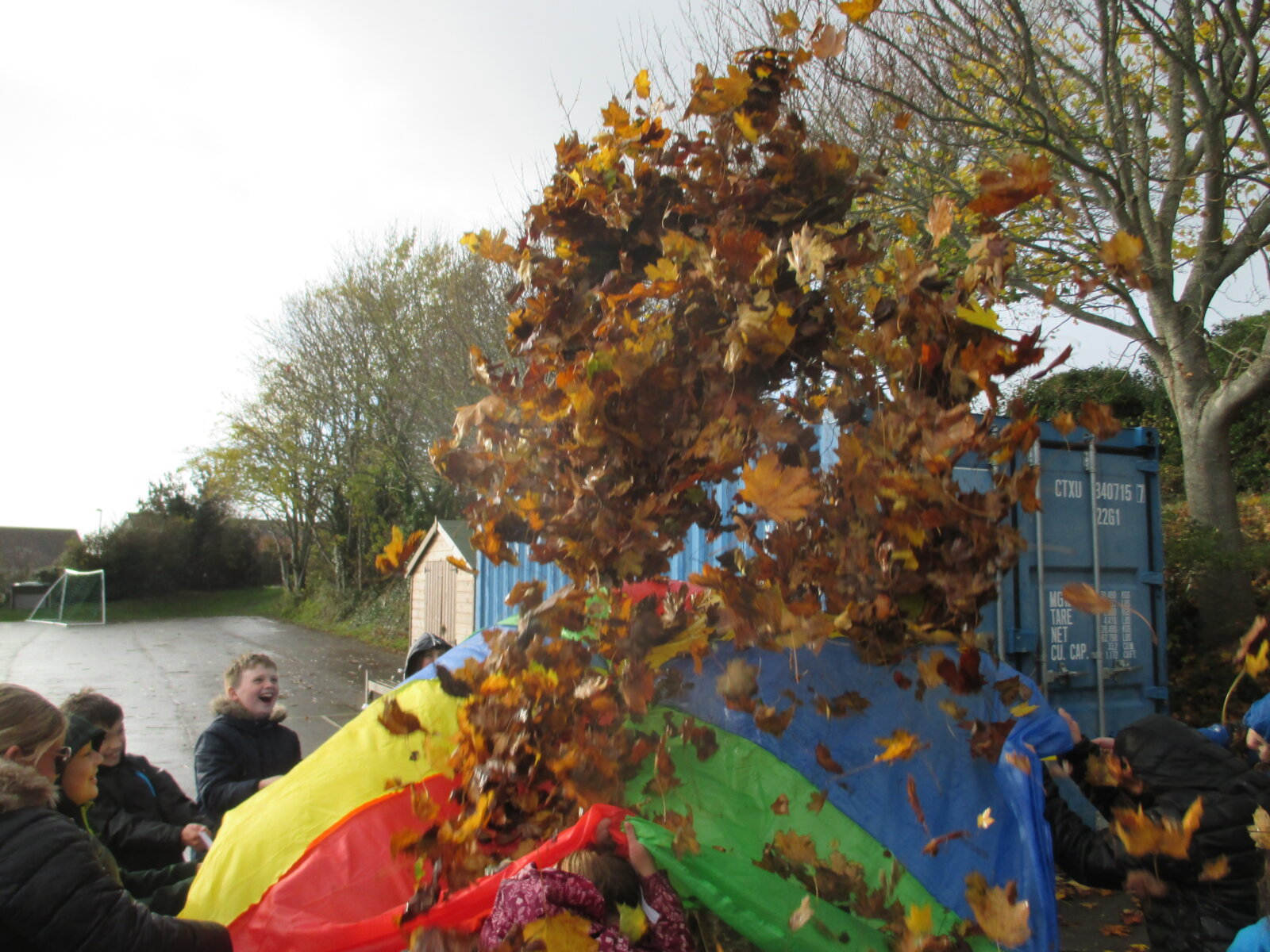 Afterwards, we had a huge leaf fight.  The squeals of excitement were lovely to hear from both adults and children!  We were soaking wet, covered in leaves  but having so much fun!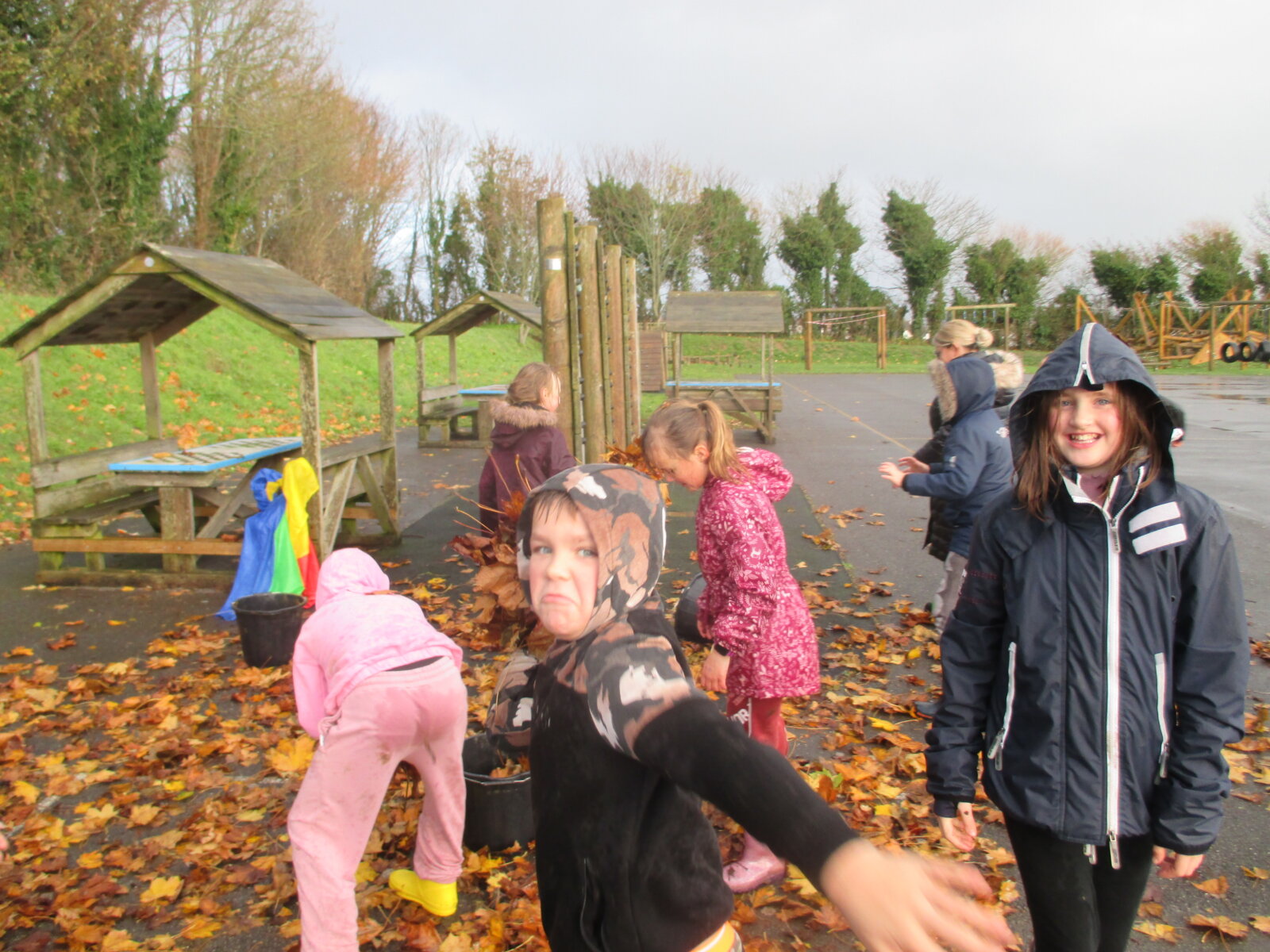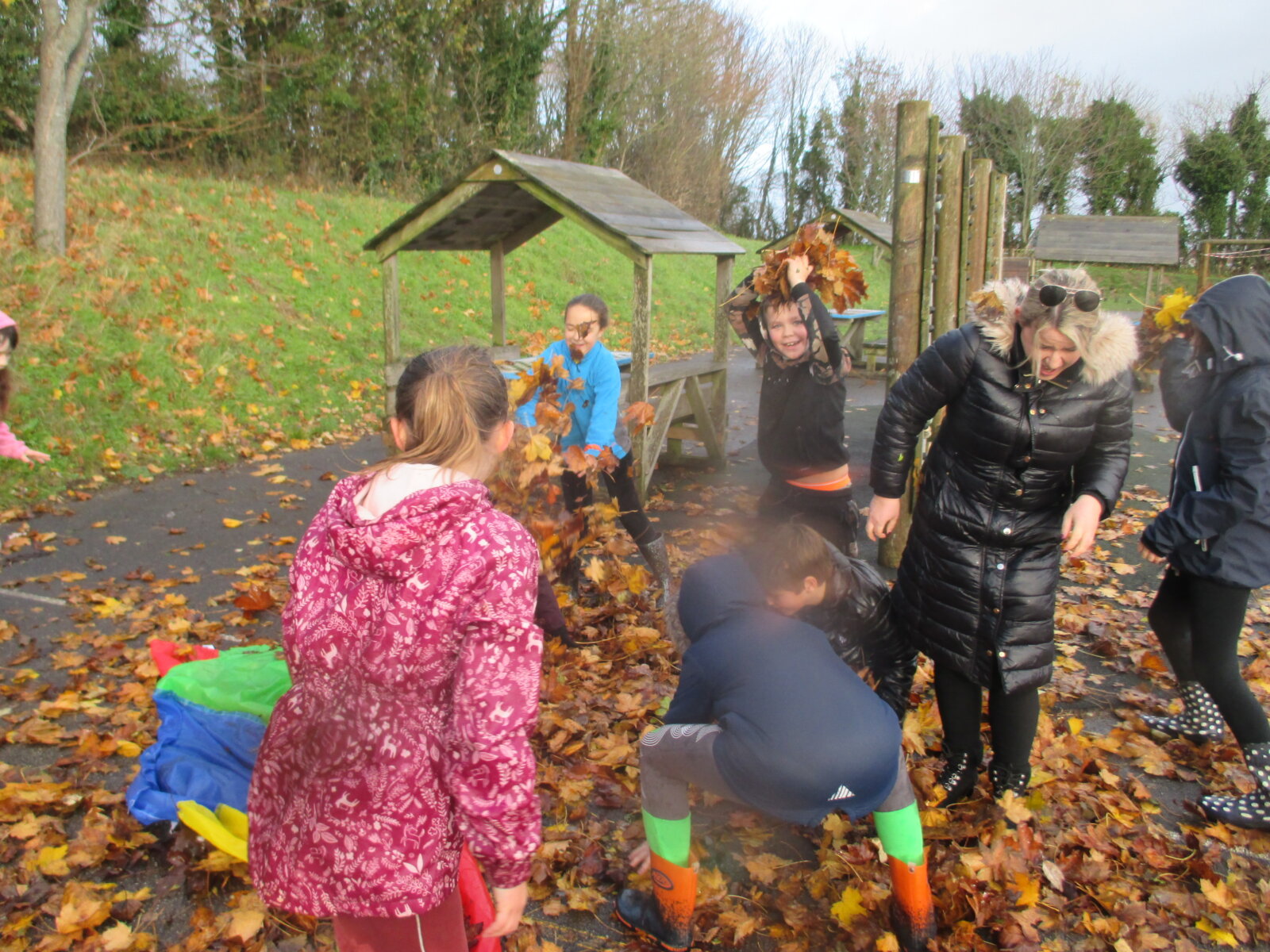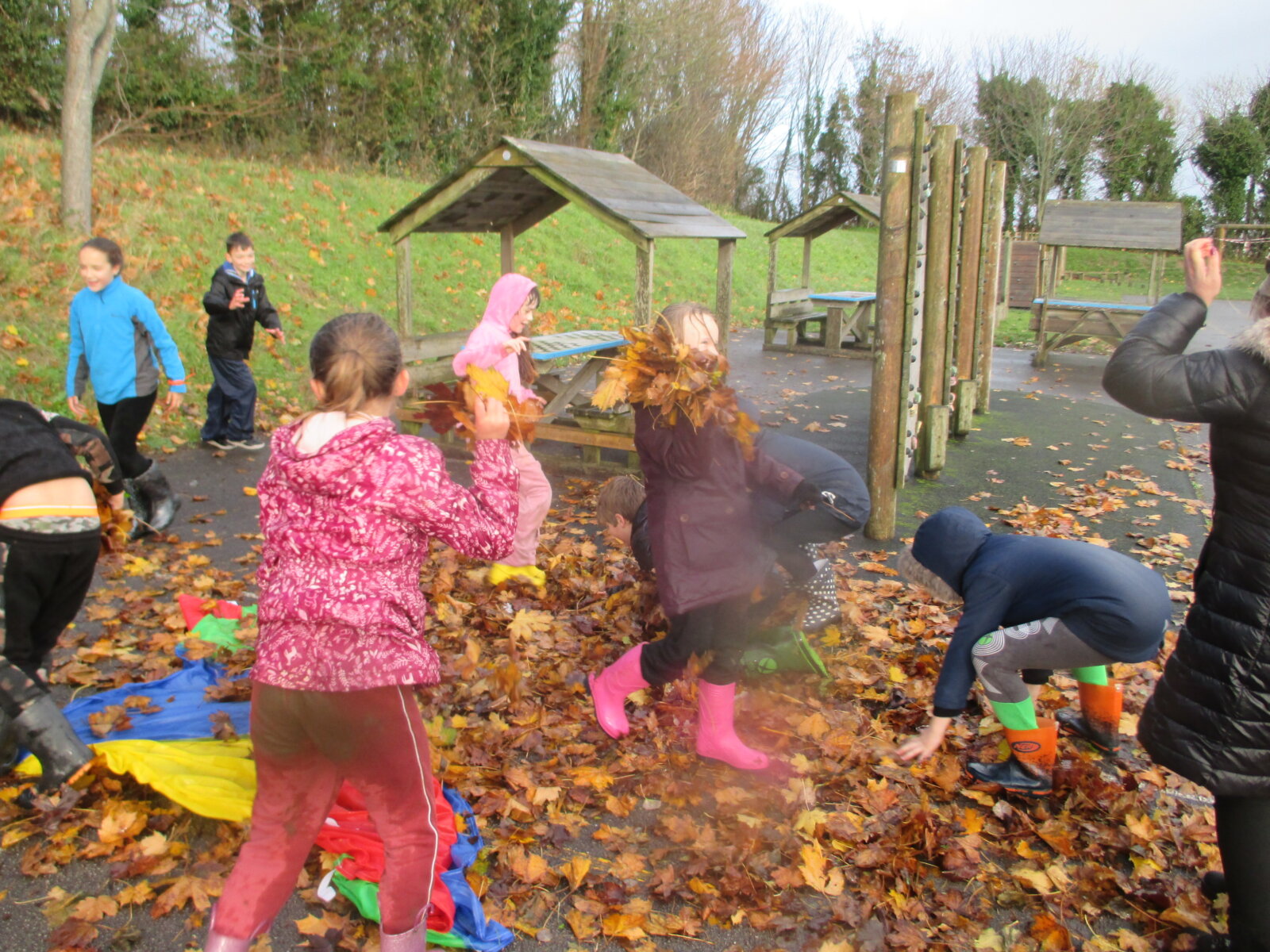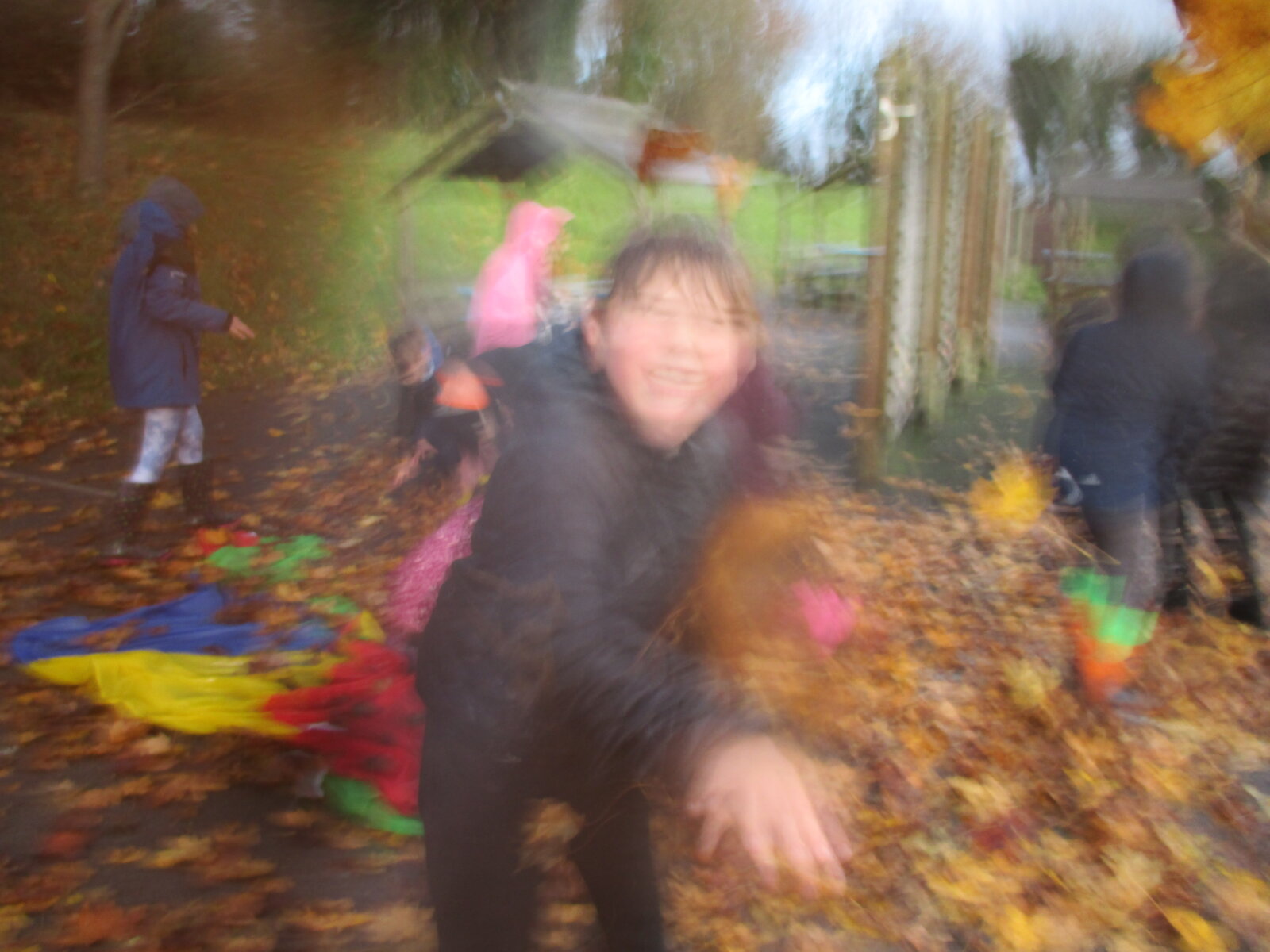 This was repeated lots of times before having a leaf race.  Then we chose various activities to do.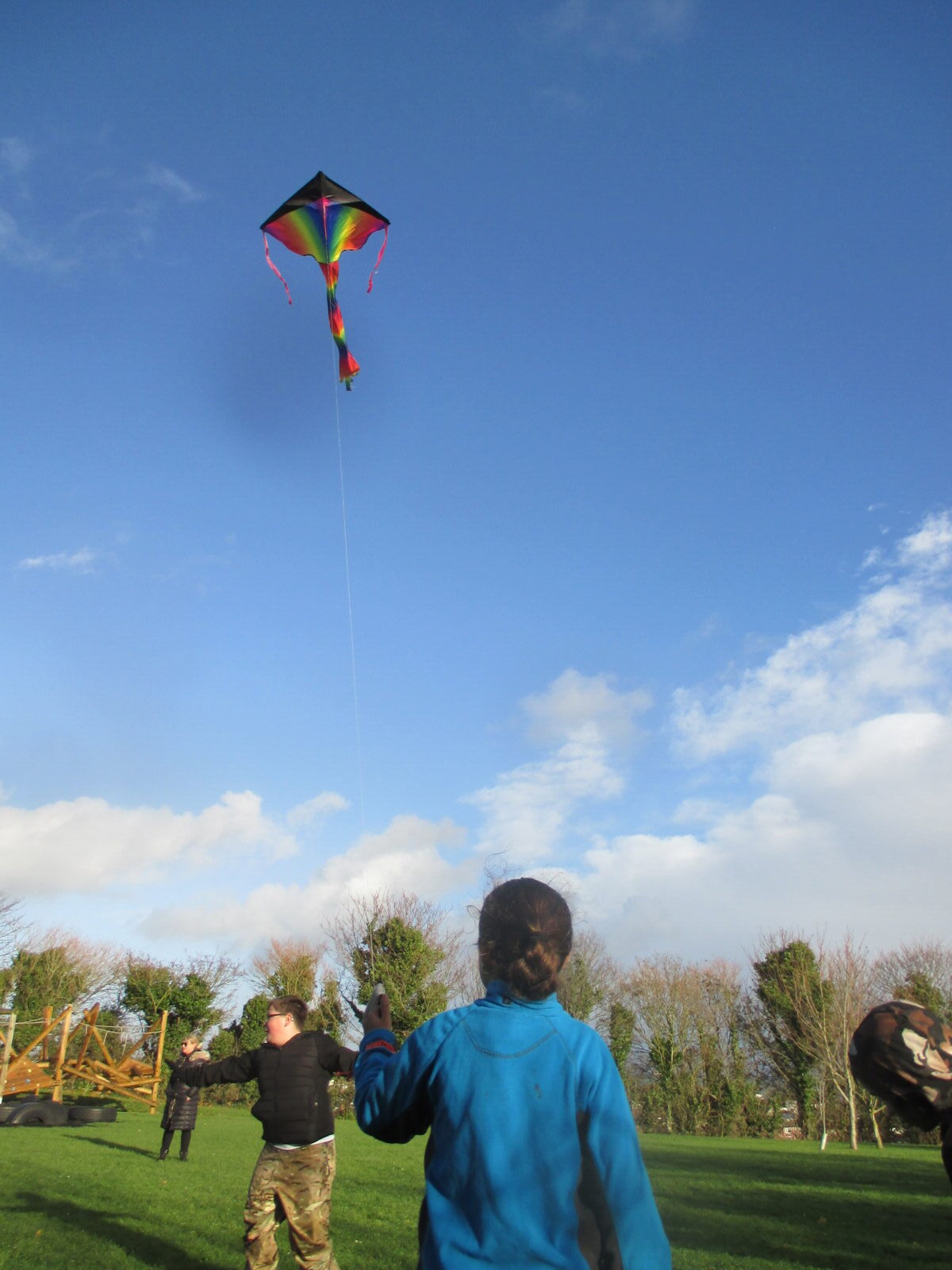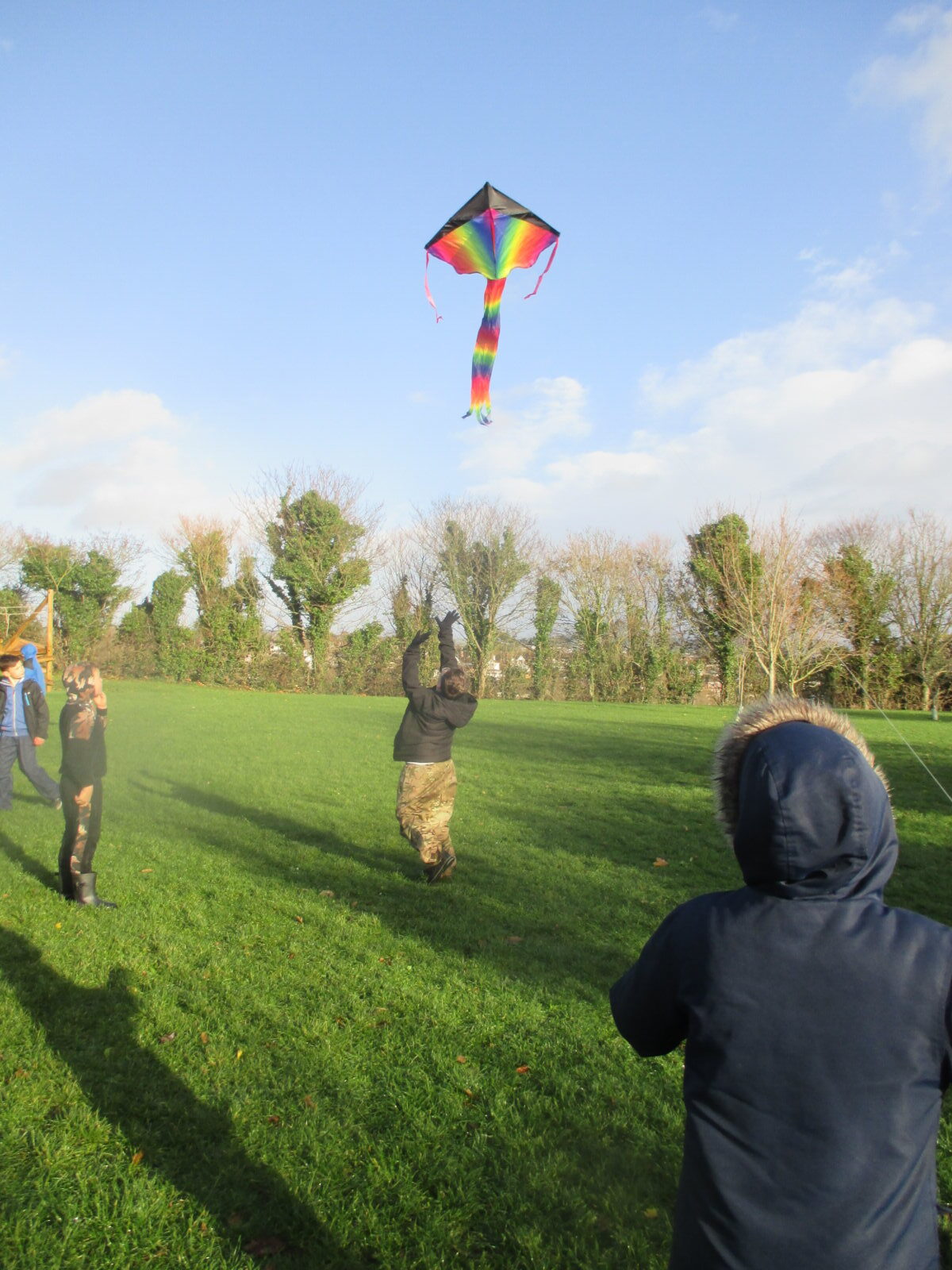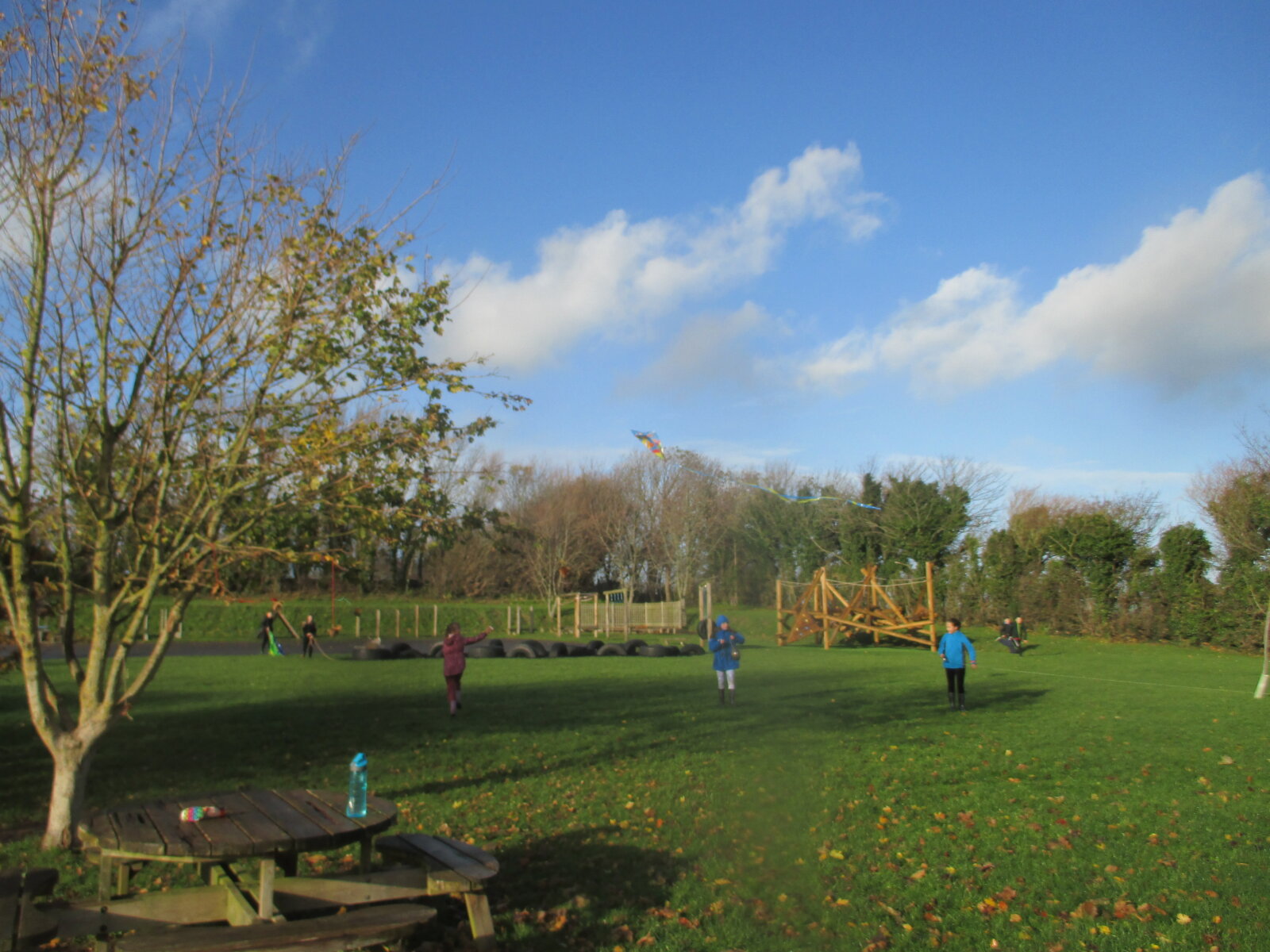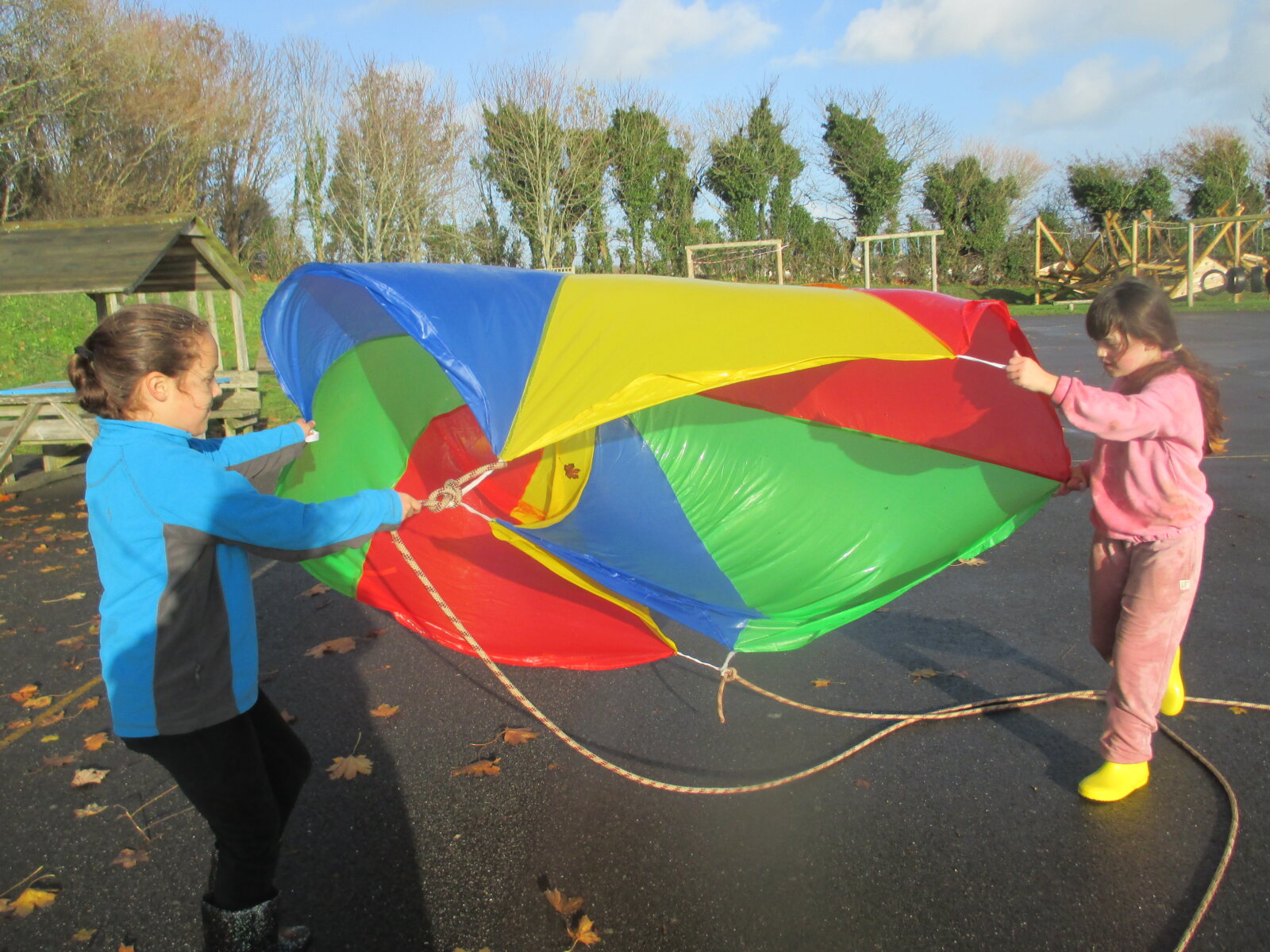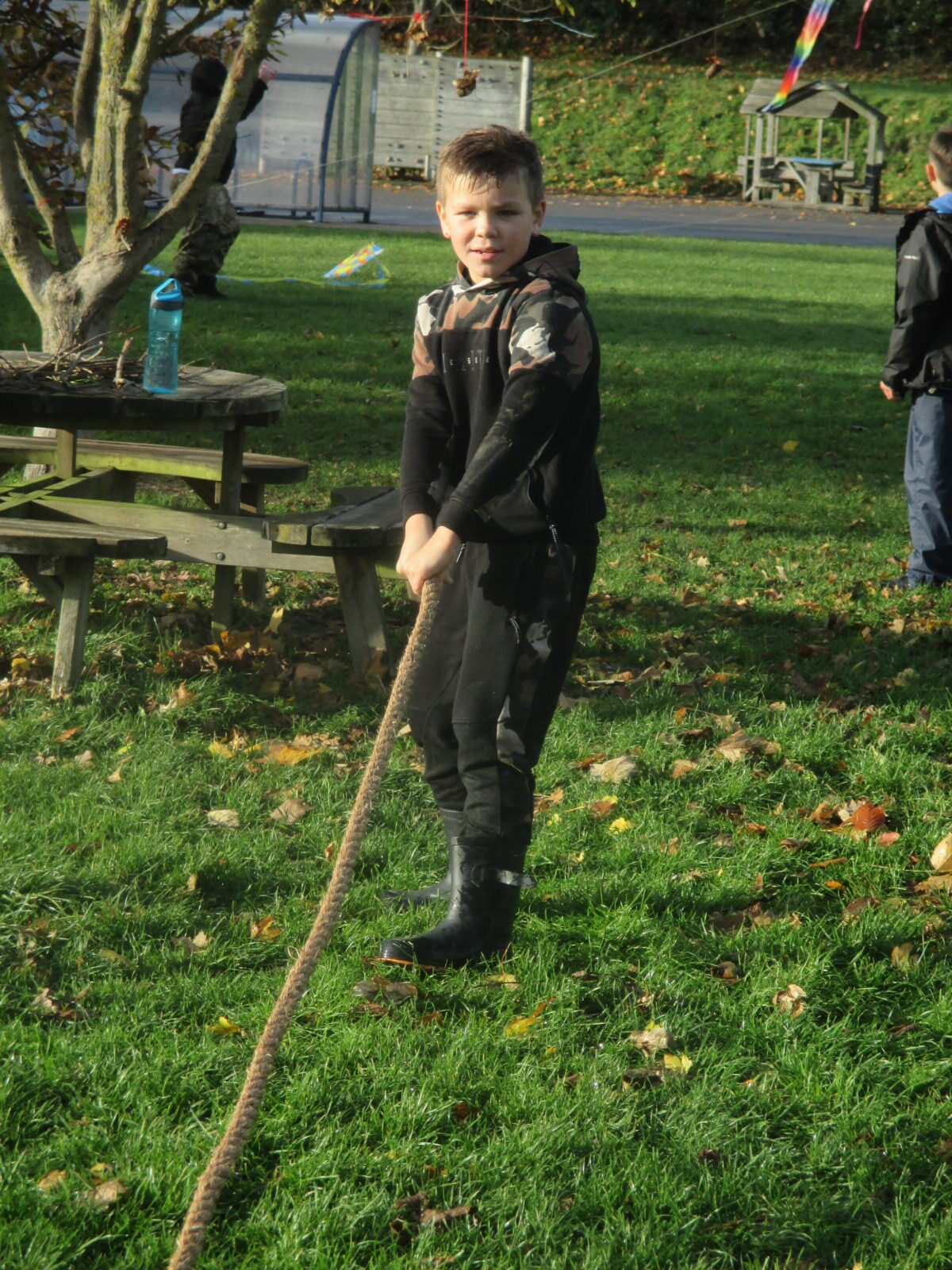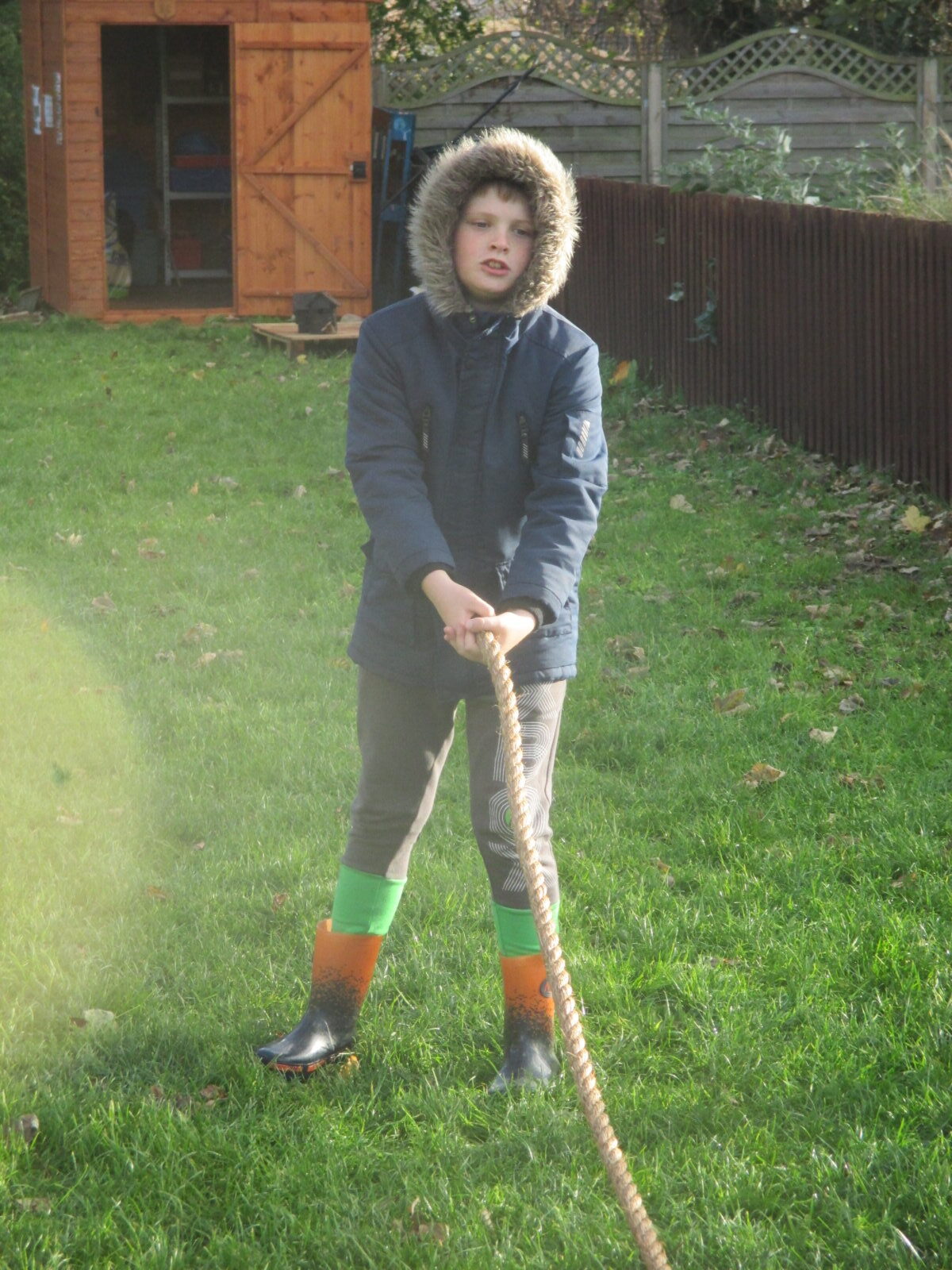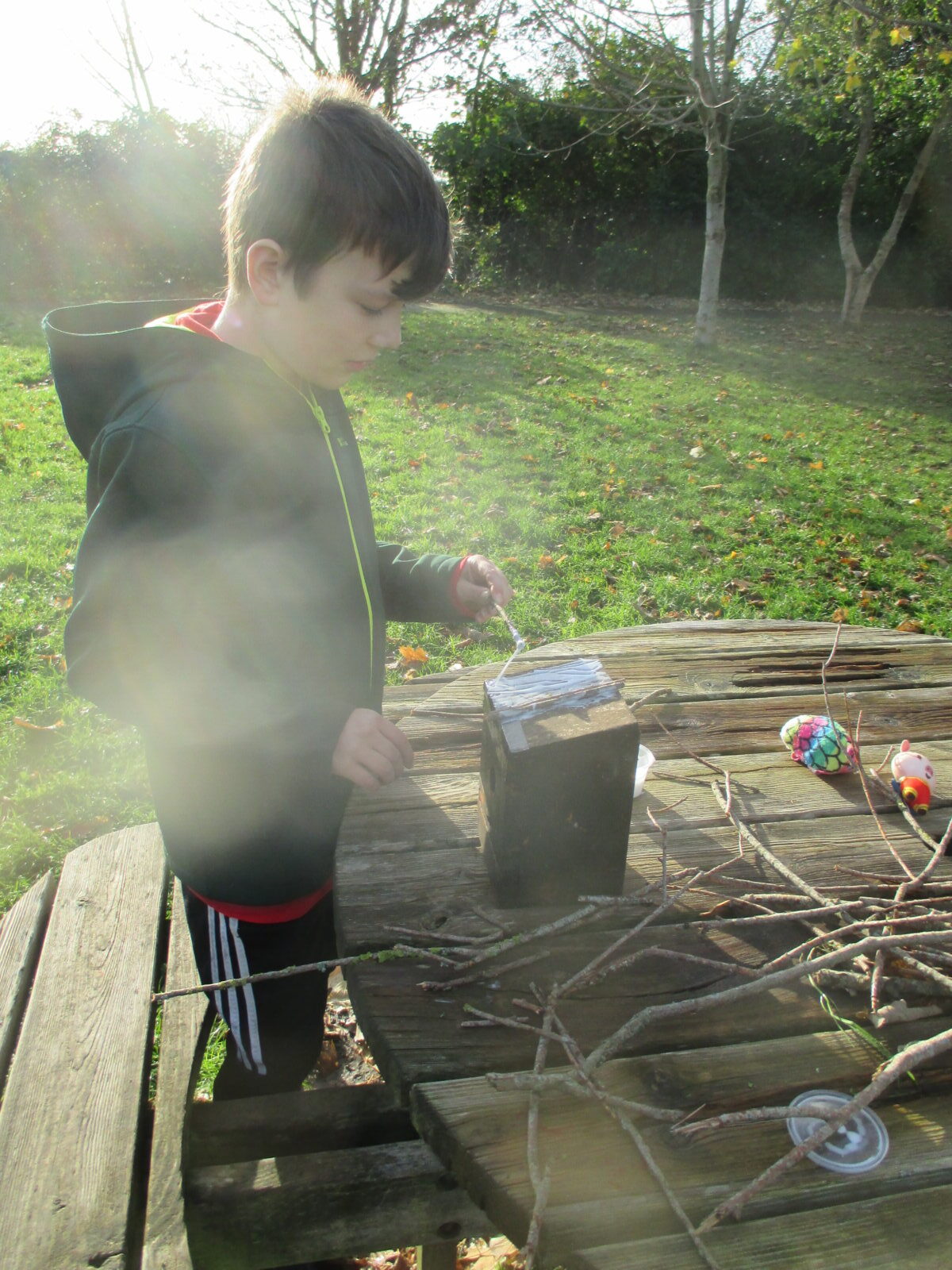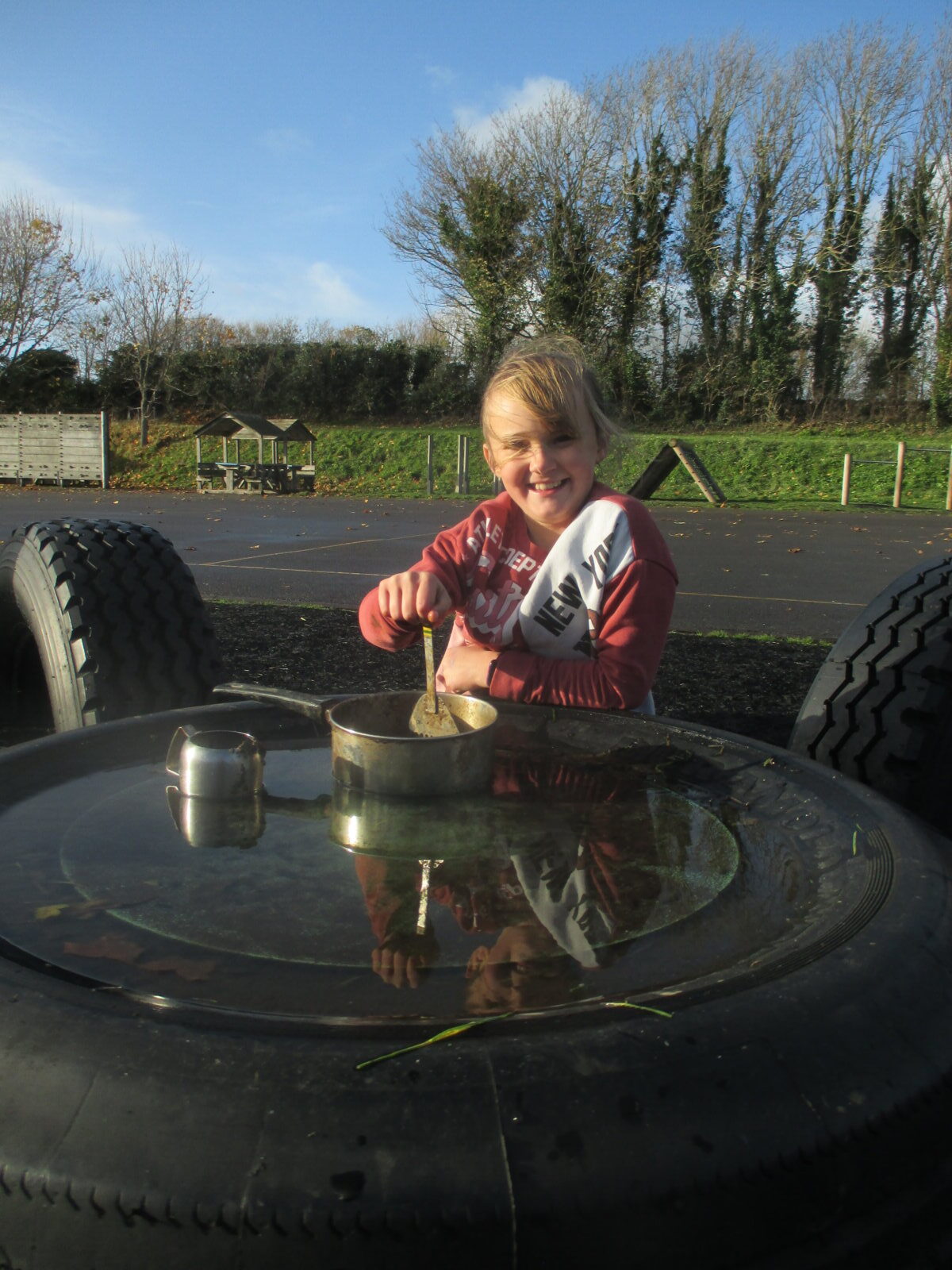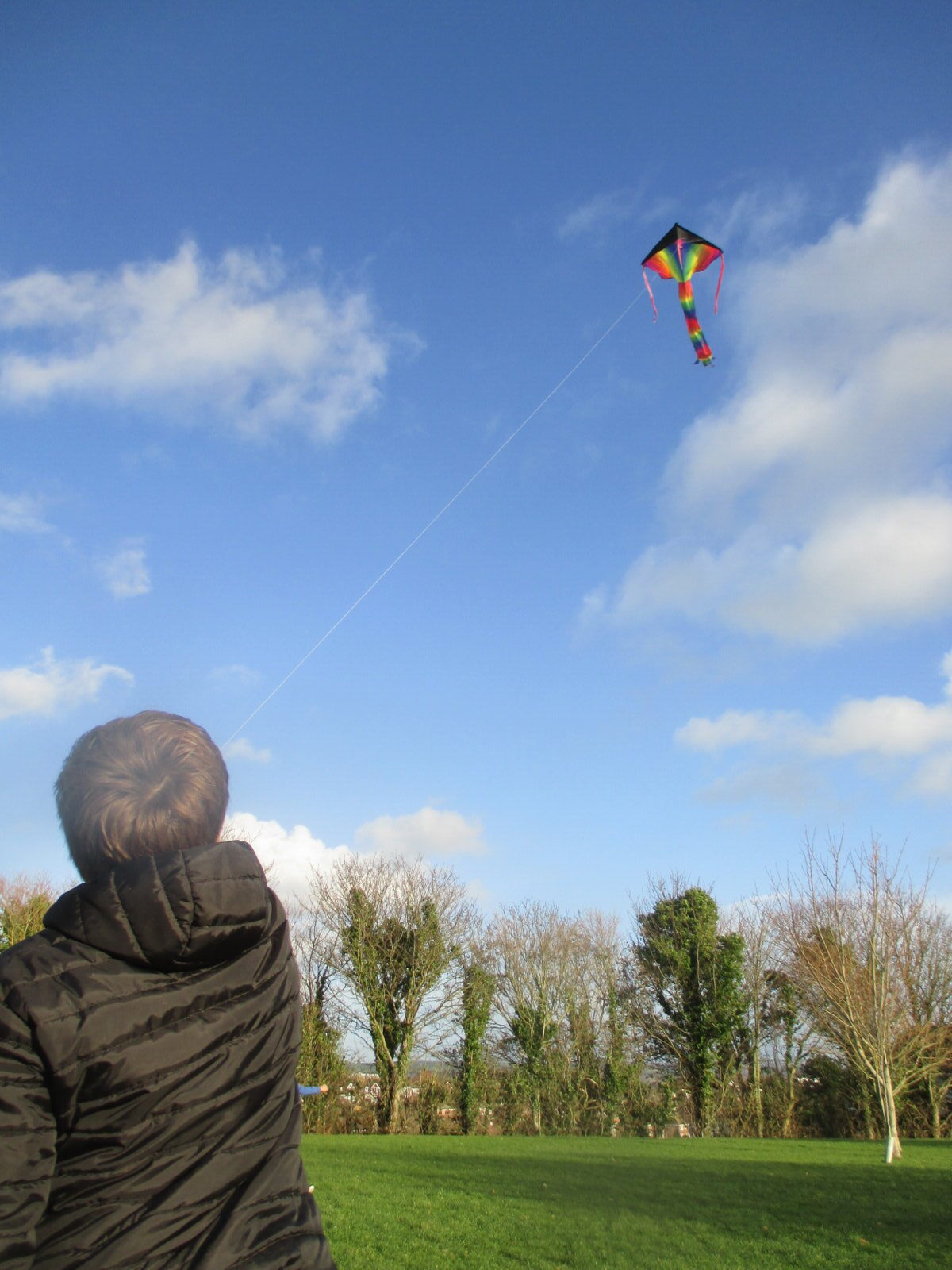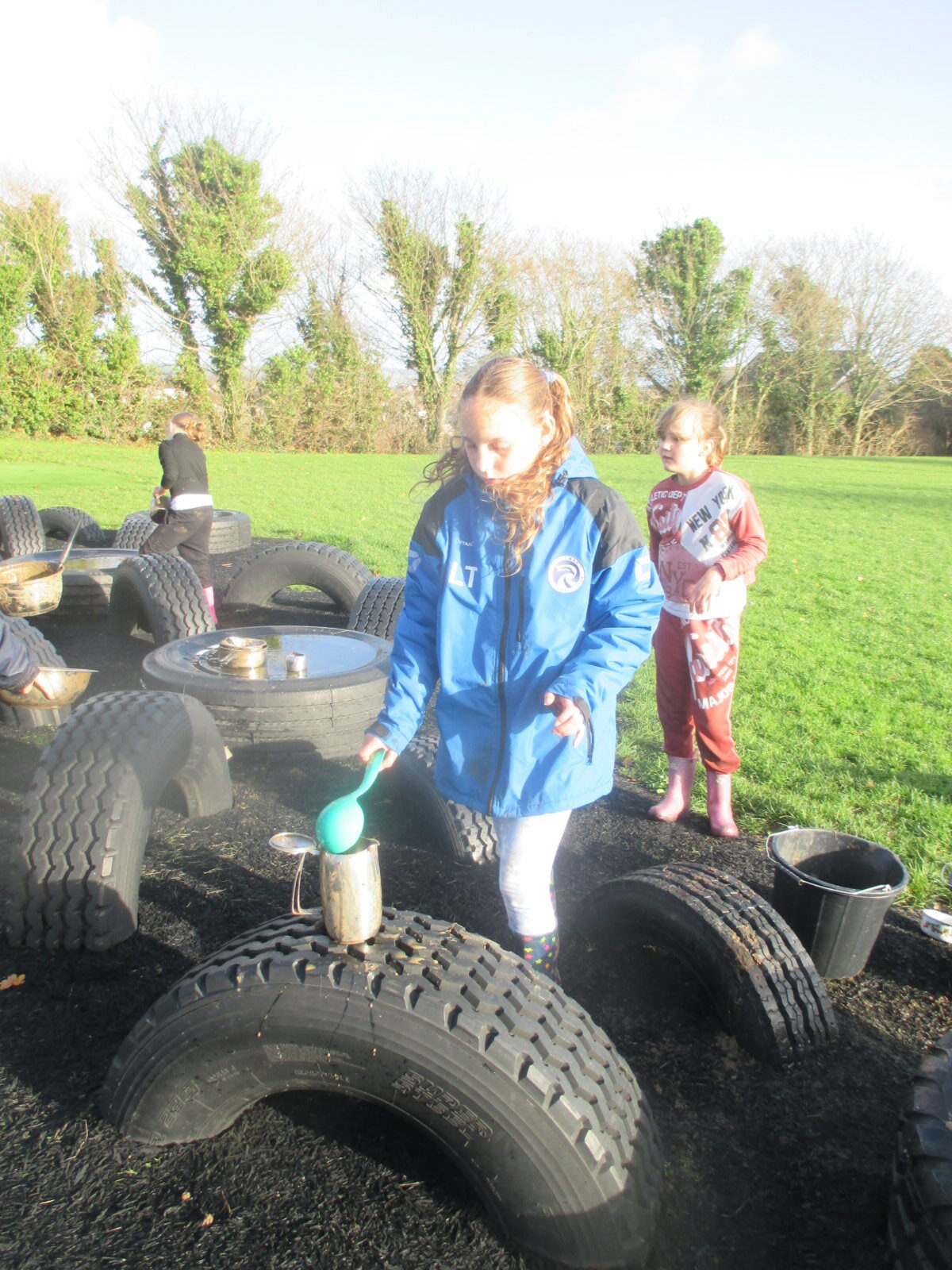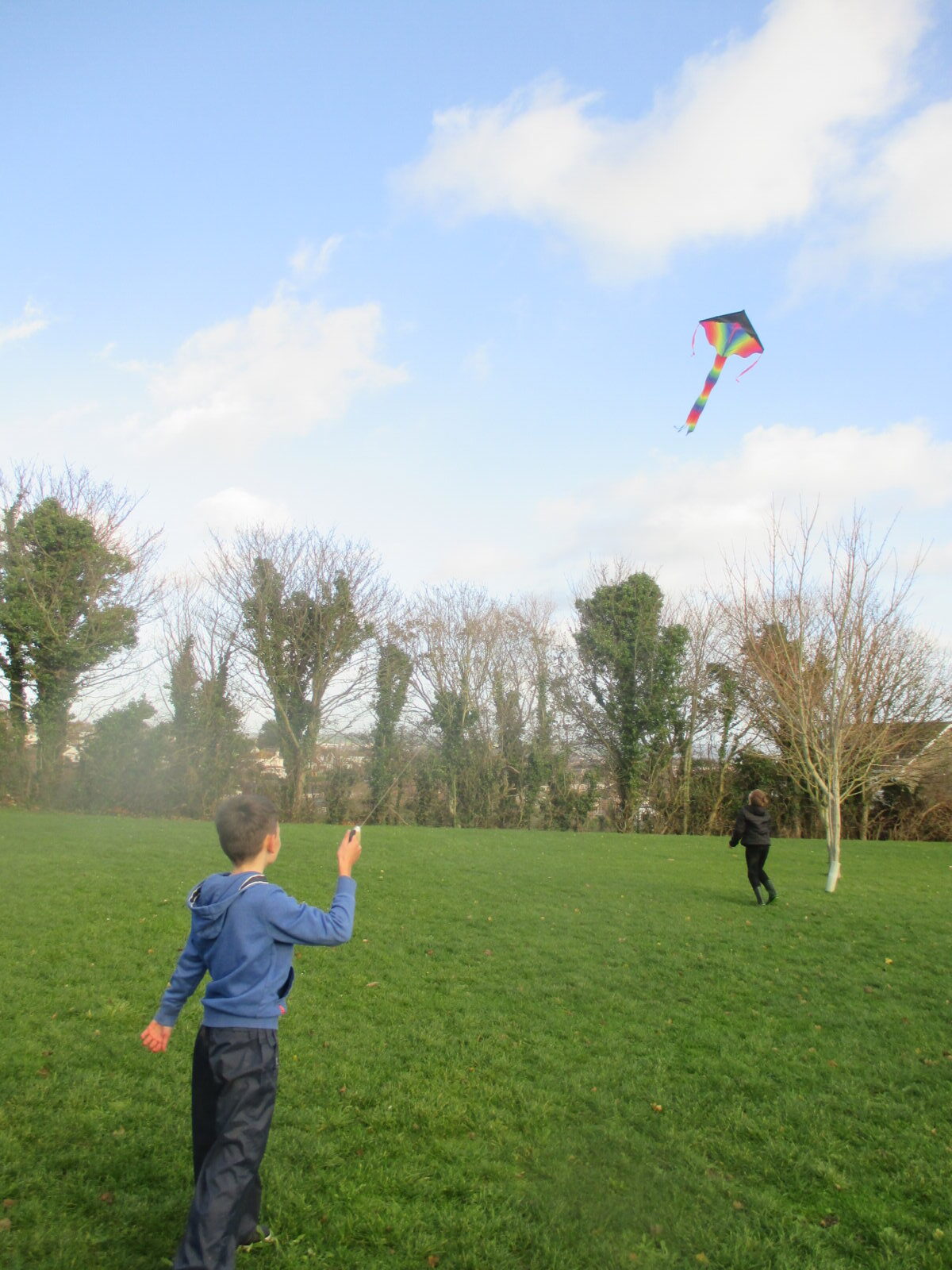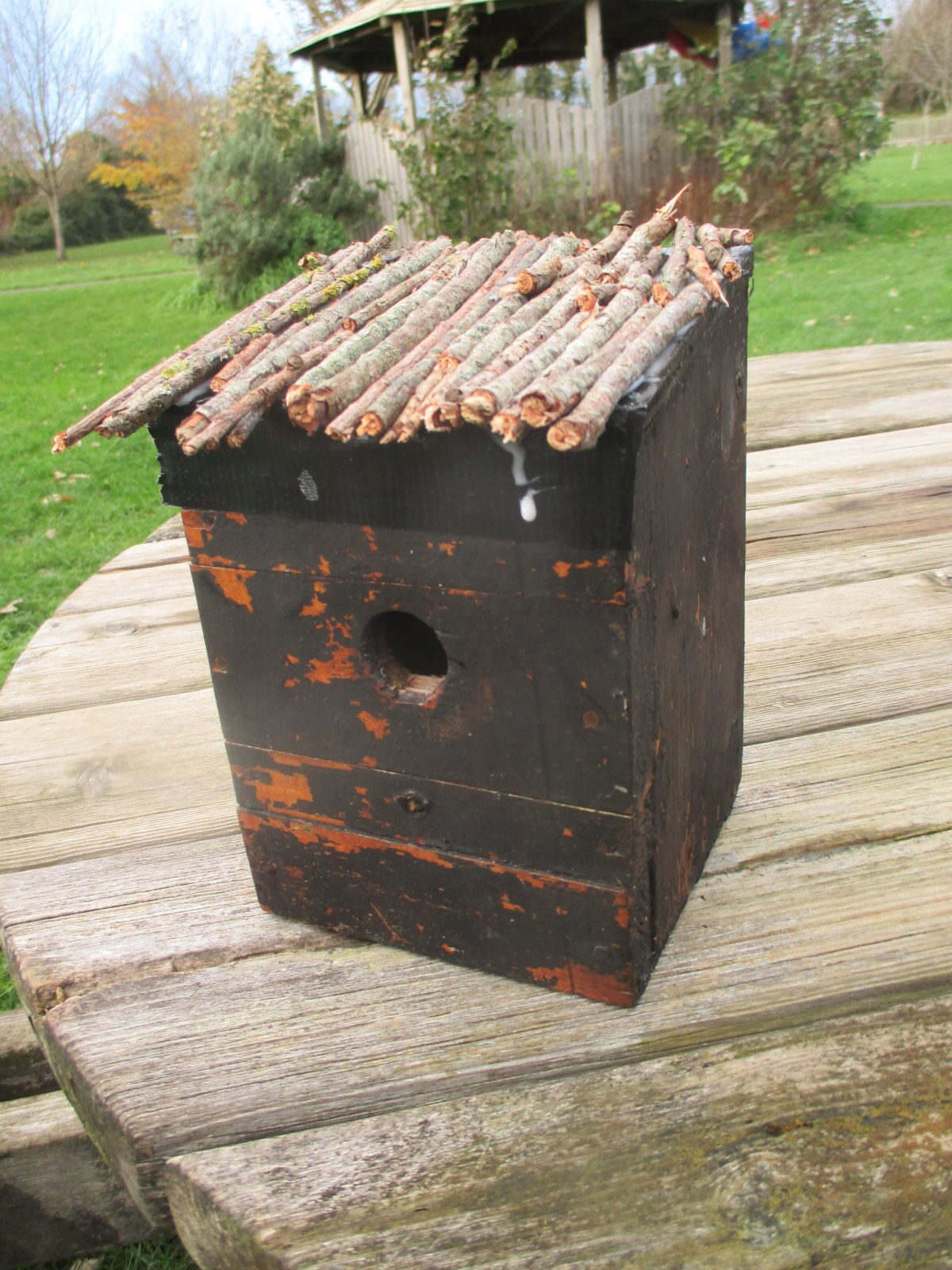 To help warm us up in our reflection time, we made hot chocolate using the Storm Kettle.  It really did live up to its name – it boiled water REALLY quickly in what felt like, nearly a storm!  There are certainly some expert fire lighters in the group now.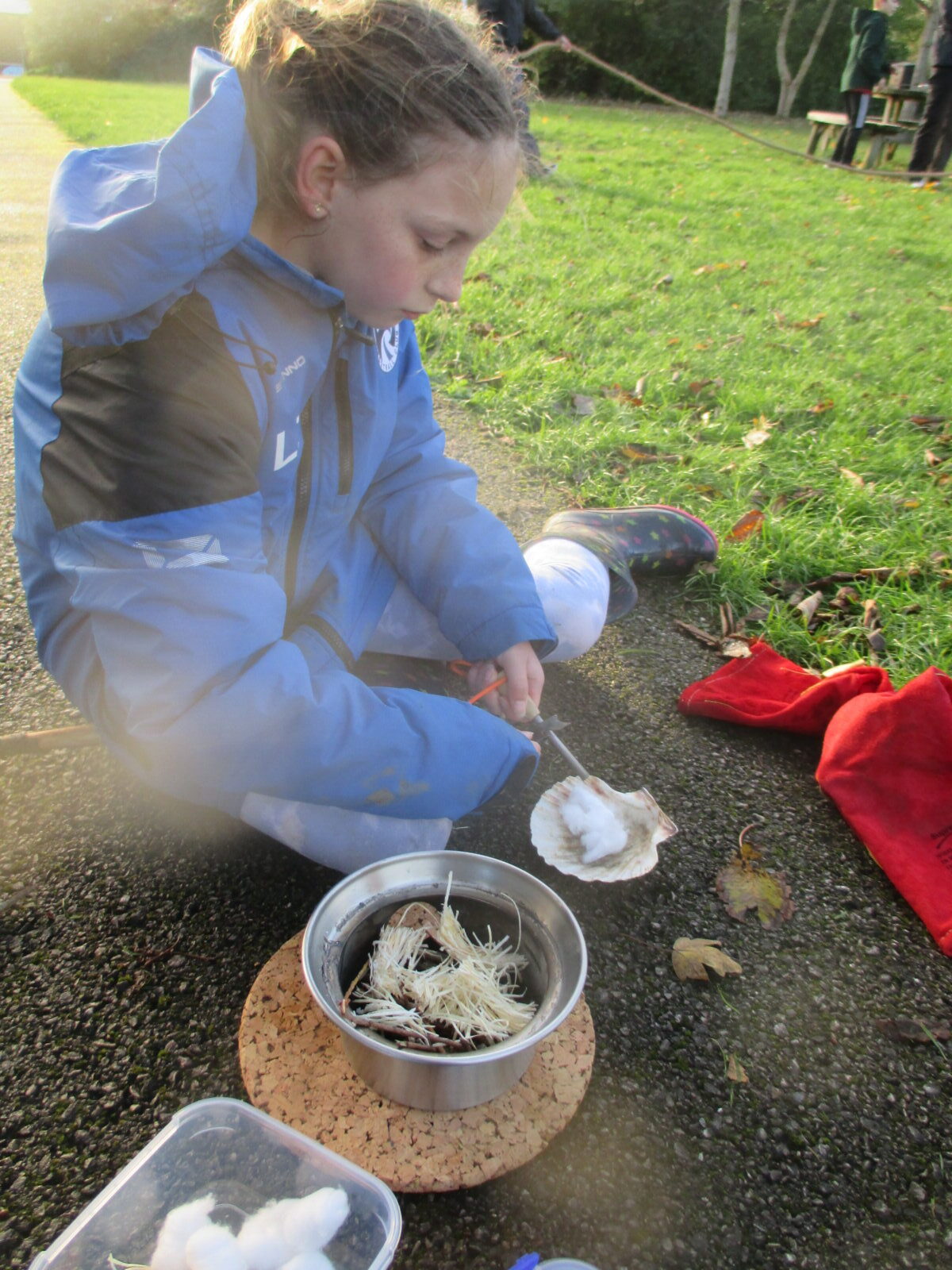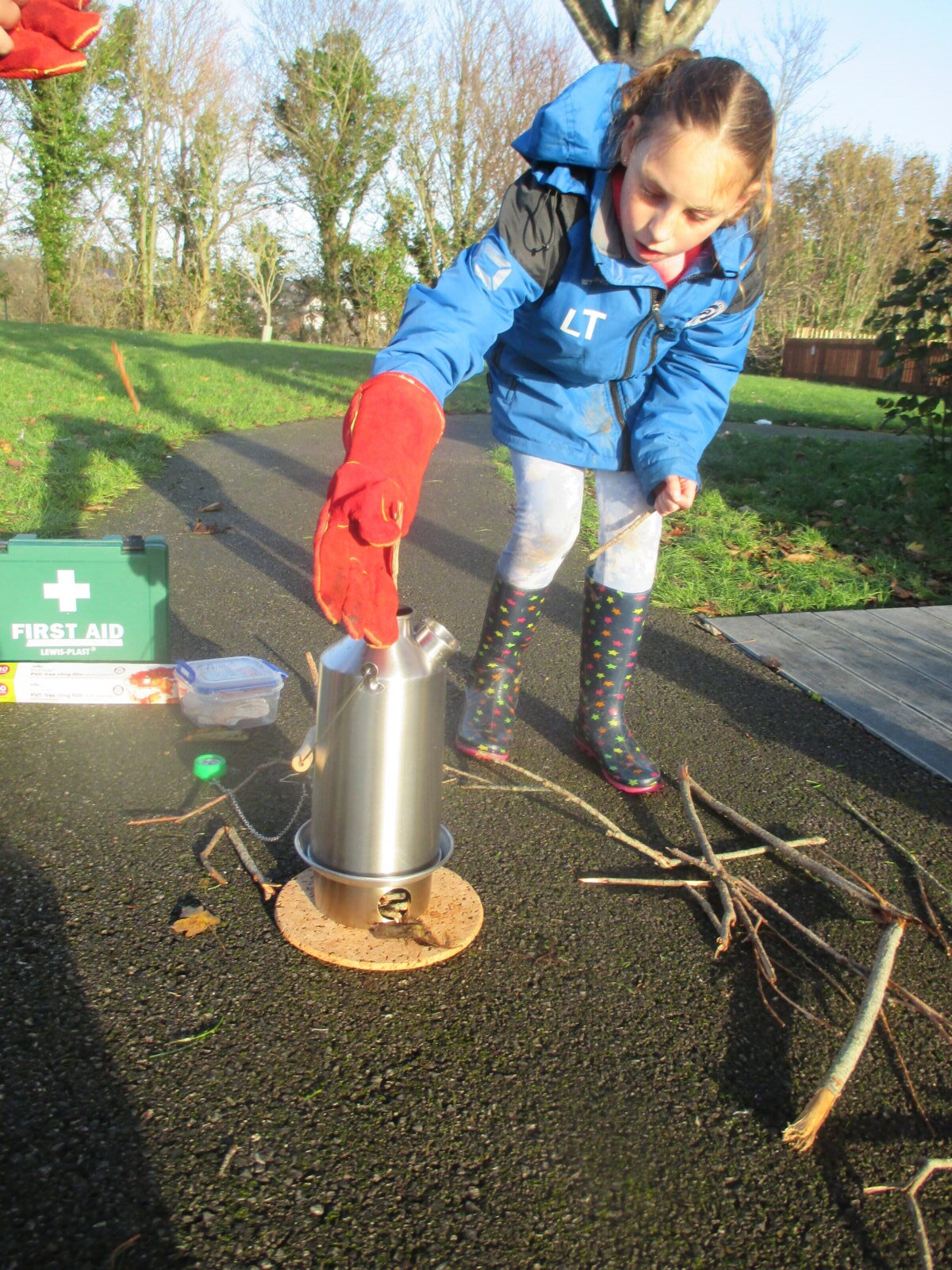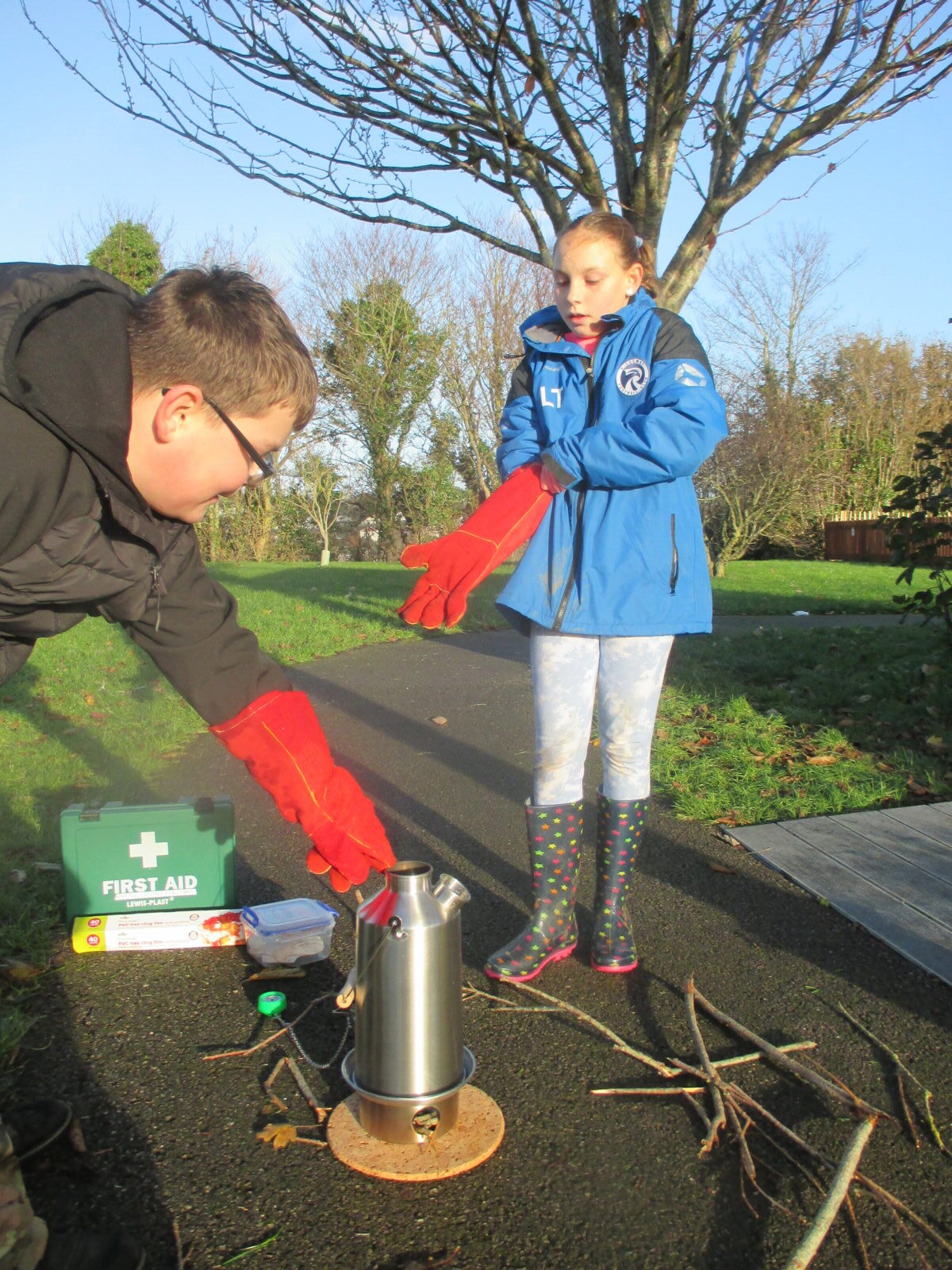 Reminiscing, laughing and planning for next week at the end of the session with hot chocolate, biscuits and some 'posh pinkies'!! Can you spot them?!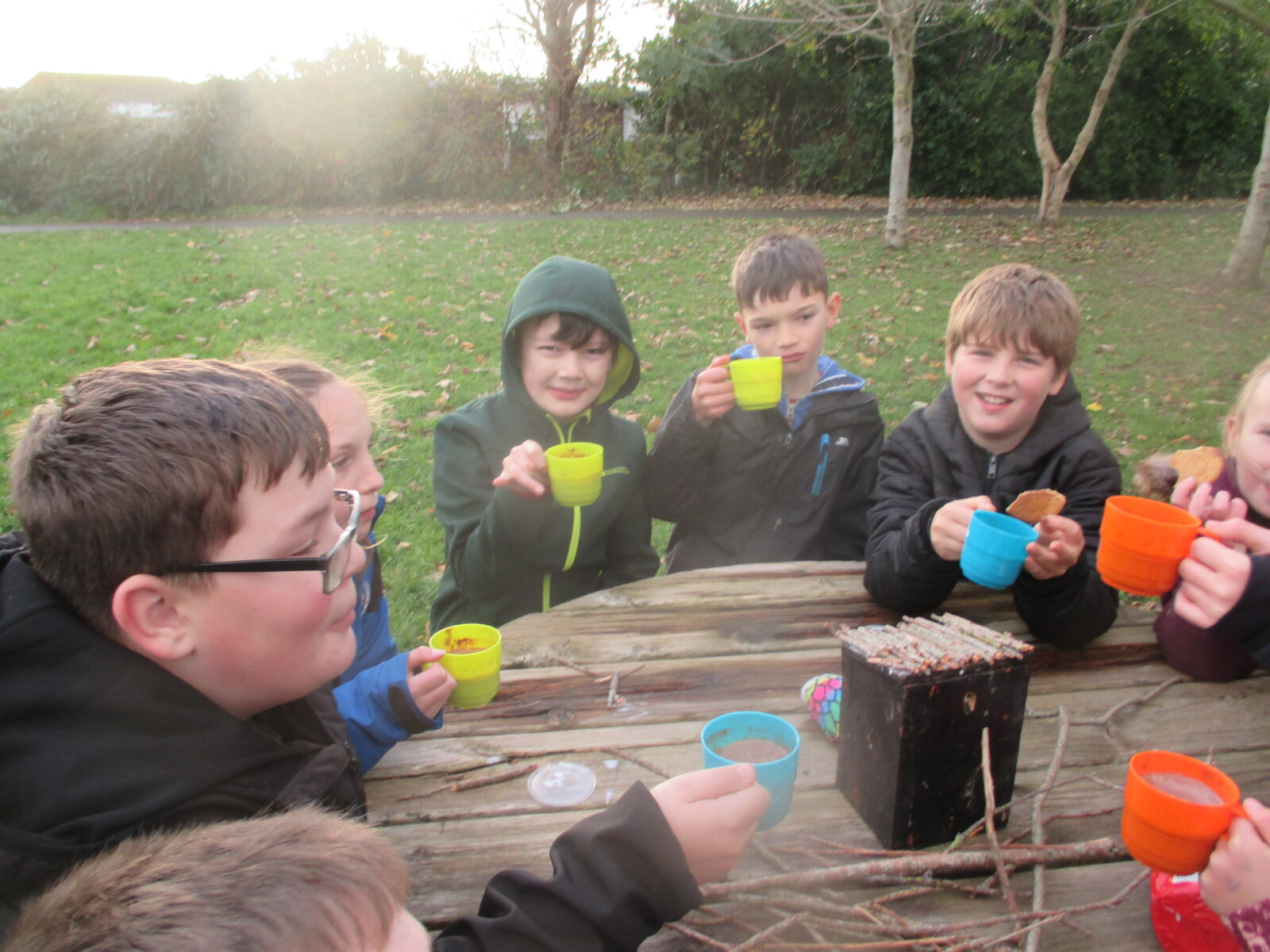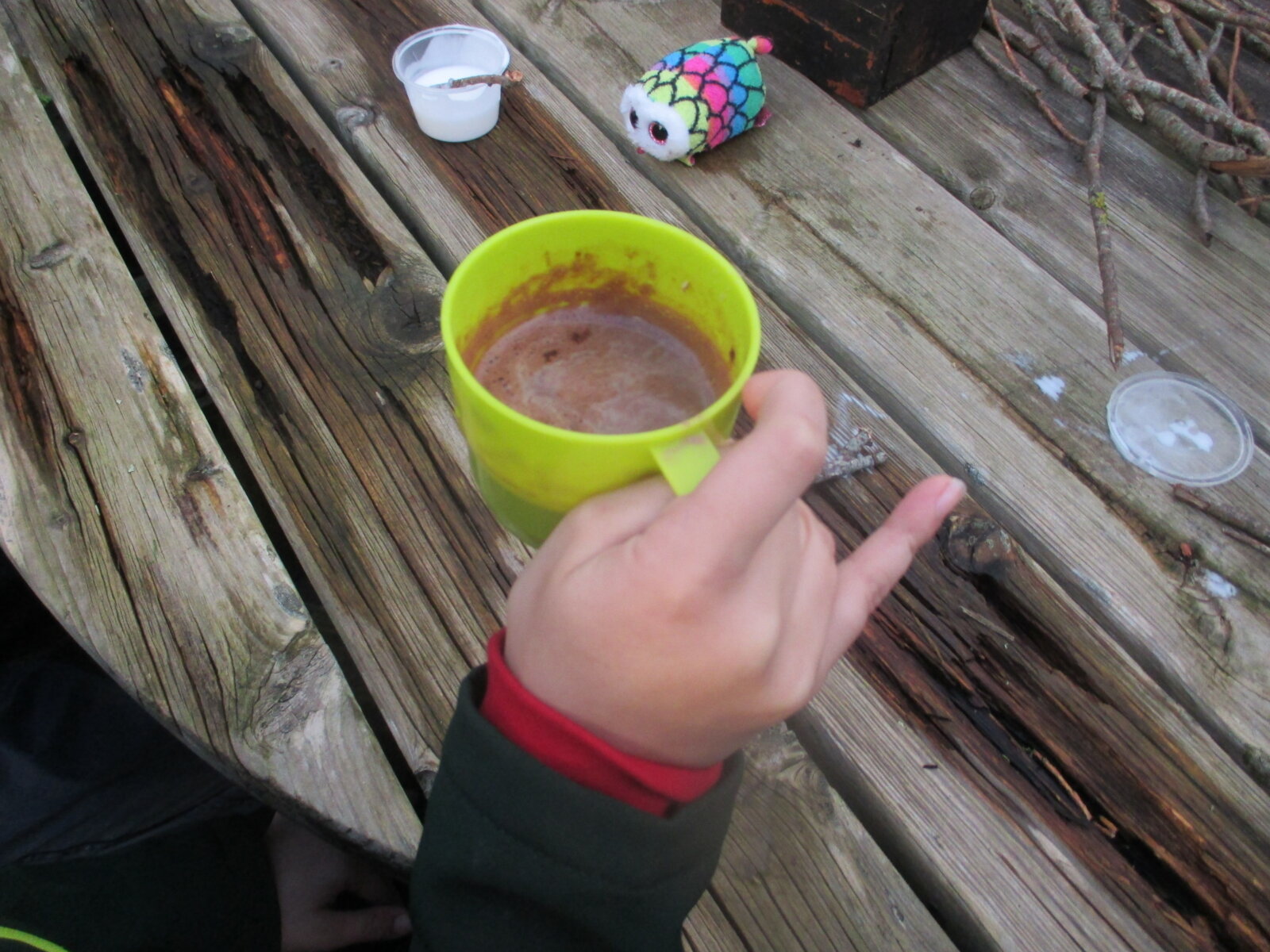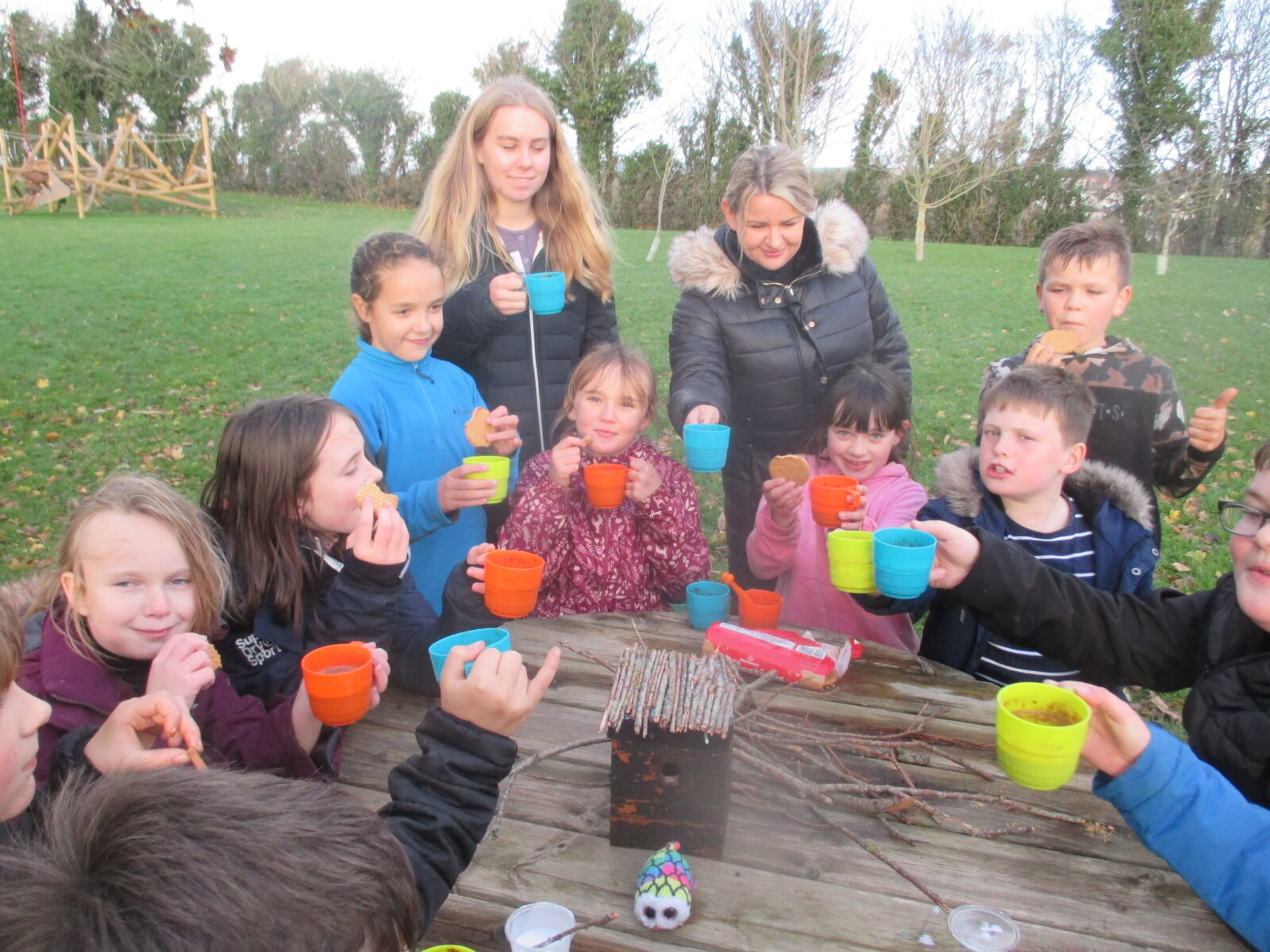 Life doesn't get much better than that!  I'm not sure the poor kite would agree though!!  Tree 1 : Kite 0