Minibeast Madness for Reception
I hope you enjoy looking at these amazing photos of children from Reception  – amazing home learners again this week. We were thinking about tiny creatures this week and our book of the week was The Very Hungry Caterpillar. 
We start with a mixture of bug and sea craft, outdoor phonics, yoga and exploring ants!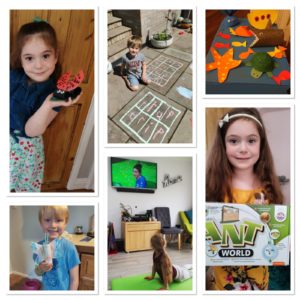 Look at our amazing writing about our 'picture of the day'. Some great ideas here, including speech bubbles!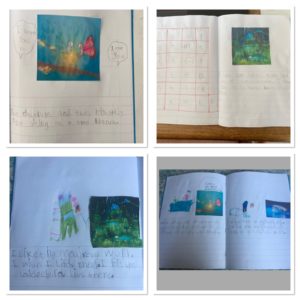 Outdoor learners next – feeding animals, preparing for VE Day, reading, bird-watching and planting seeds.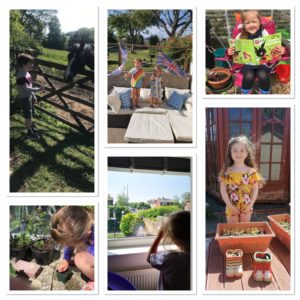 A colour challenge this week – collect things to match each colour.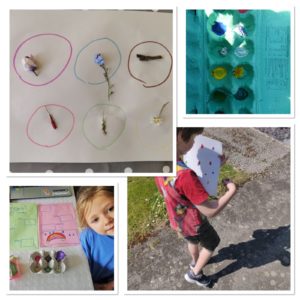 Marvellous Maths with the Very Hungry Caterpillar!
Collect tiny treasures and make your name with them.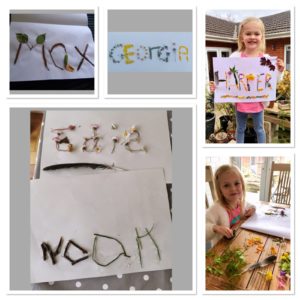 Finally, some drawing challenges – googly eyes and plates of food.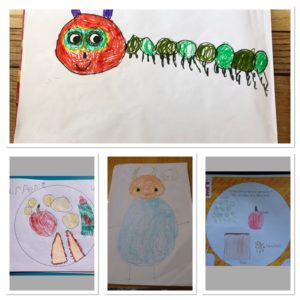 Many thanks for your hard work again this week – and thanks for the beautiful photos.