On a very hot day, this was a relaxing and calming activity to start our nature club. We met up with friends from other classes, then set off with a journey/story stick.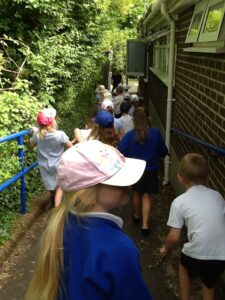 We went on a walk through our wooded area and on to the field and garden. As we walked, we collected natural treasures on our sticks to remind us of our journey.
Once we had finished collecting we all shared and talked about our treasures.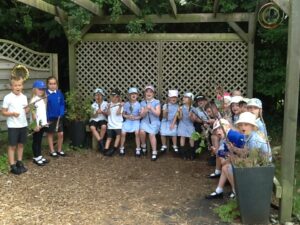 We finished with a story about collecting feathers.
See you next week!