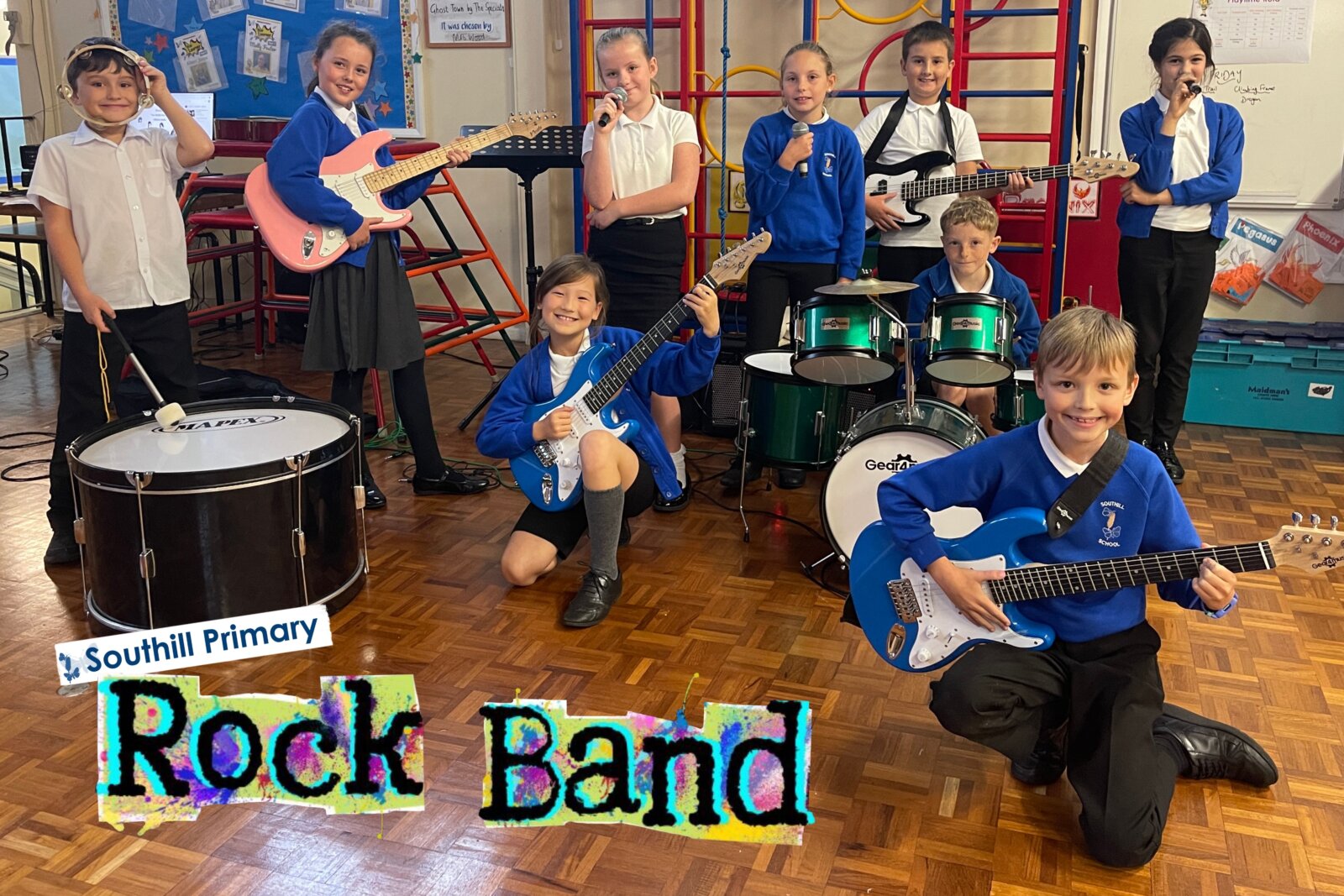 Introducing our second Southill Primary ROCK BAND!
Mr Bell is very pleased to be able to continue our wildly popular 'Rock Band' after-school club, following the success of our first band last year.  This time though, thanks to a lift in COVID restrictions, we are able to revert back to a mix of members from both Y5 and 6 and our brand new band have been meeting for several weeks now.
They've all had a blast so far exploring musical instruments which many have never had the chance to play before, including listening to music of different genres and discovering skills they perhaps never thought they. had.  Not to forget of course that being part of a band involves mastering the art of teamwork – listening and supporting each other, something which they all manage very well.  It's a pleasure to watch them in action!
Our new band have already began to learn a tune, each with their own instrument to play including vocals.  Today they looked at a brand new track which they will begin to learn after half-term.  They'll end their journey with a mini concert to showcase their efforts, watch this space!
Nice one all.