Wow!!  What an afternoon.  We began by hearing a story about Blackberry the rabbit and how she had lost all of her magic stars.  We helped her to collect the stars that had blown away in the woodland.  It was really great to see children taking it in turns at finding the stars and helping one another out.  Wonderful teamwork!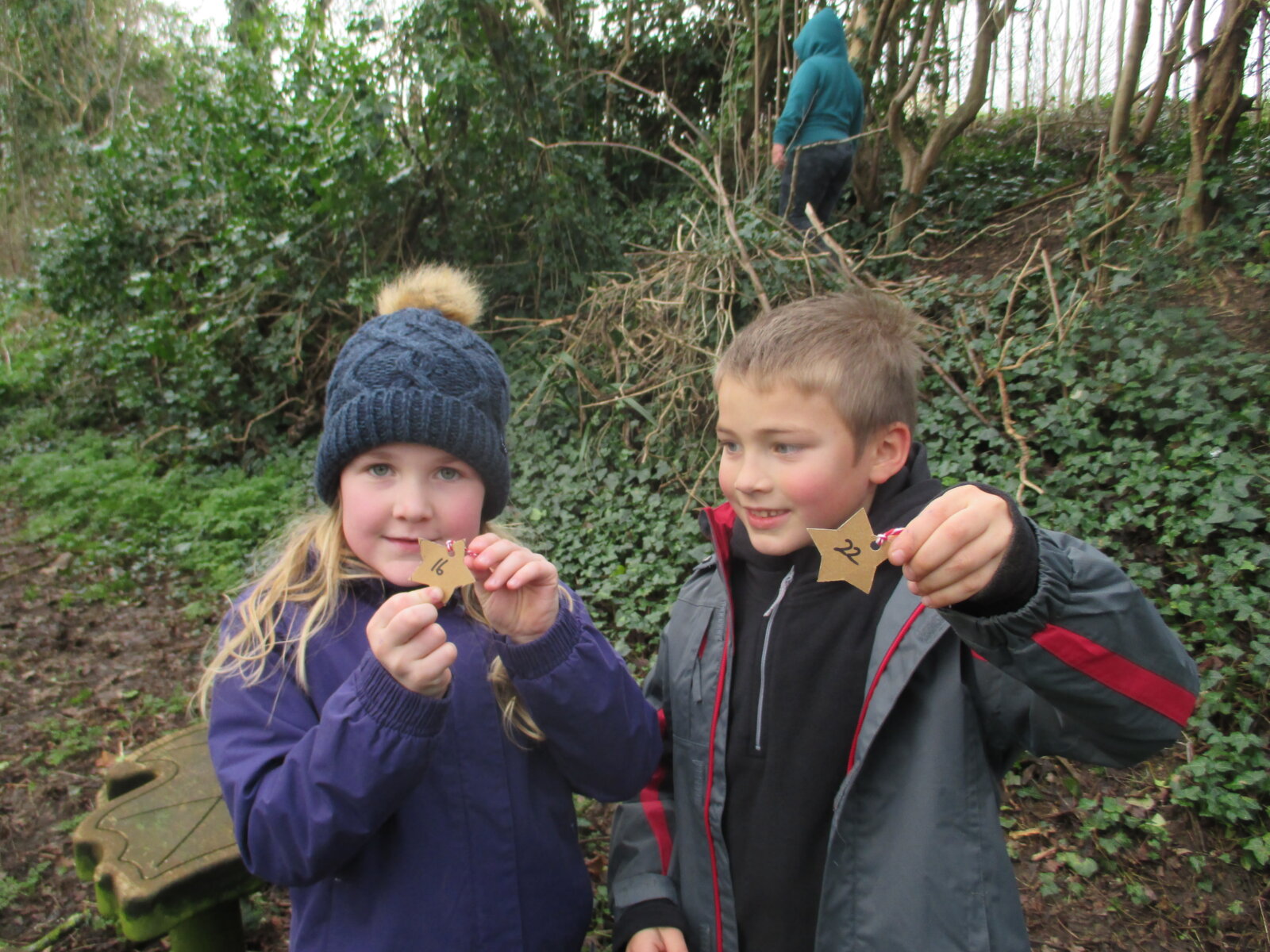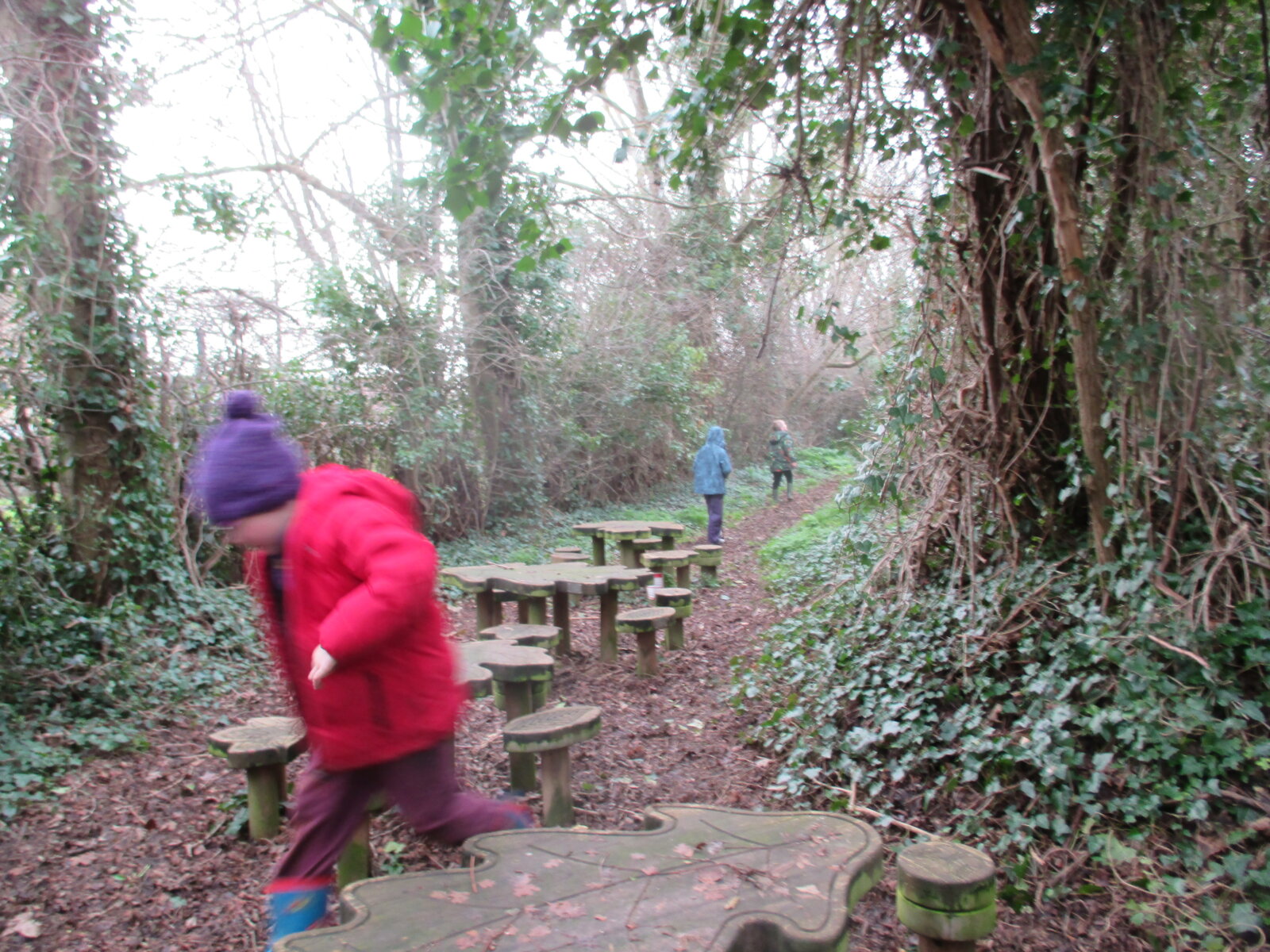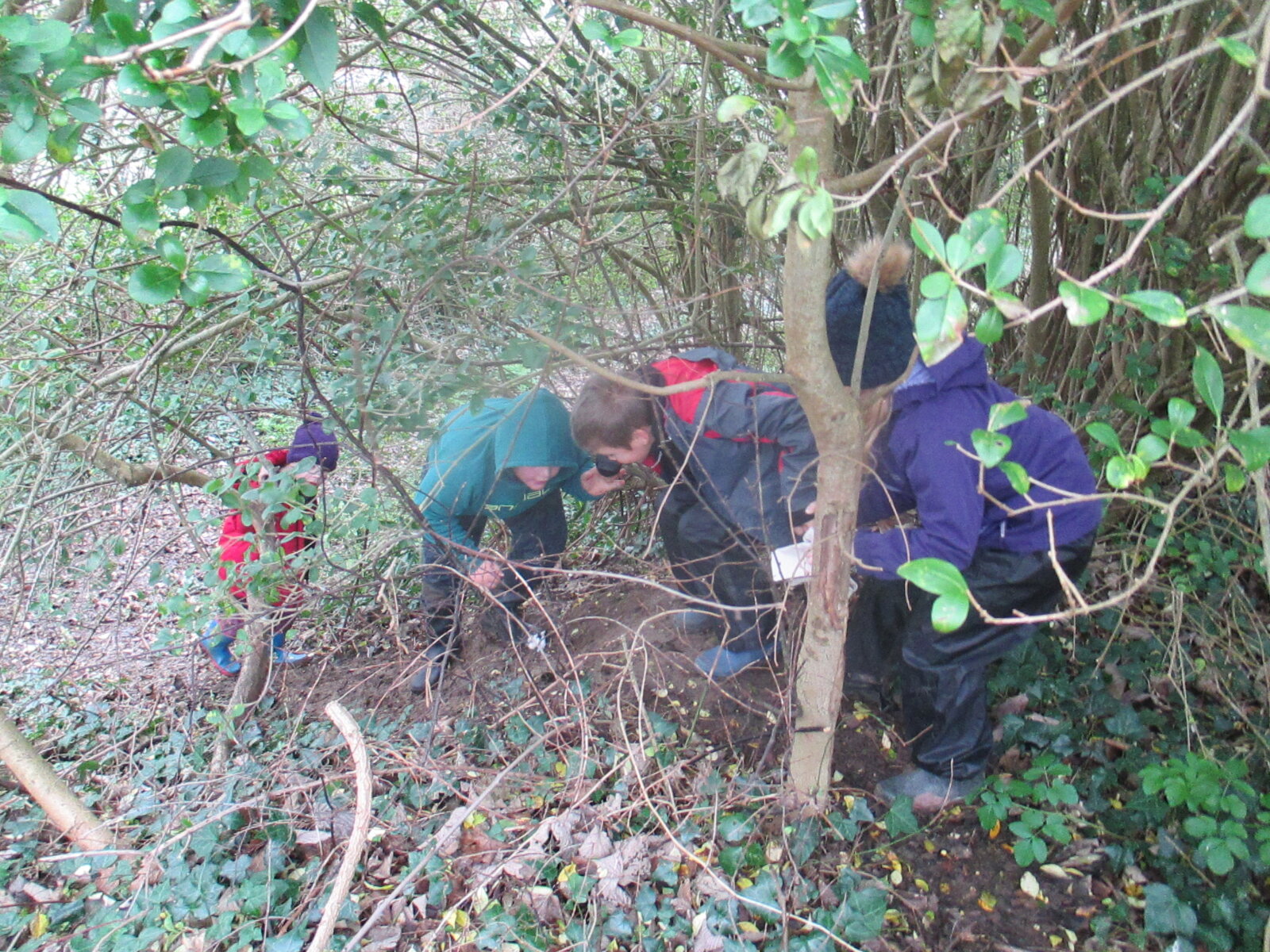 Then we helped to make a special potion to help all of the plants and animals in the woodland that Blackberry normally helps.  We had a special foraging bag to collect the unique  ingredients from nature in and then returned to the potion making table – some of us worked independently, other in pairs.  Berries were ground up, colourful liquids added and the flawless potions were perfected.  Some potions were to help the animals in the woodland, some were for the plants.  We looked at pictures of endangered animals on the Forest School shed that have been spotted in the local Southill area area that we might be helping – these included bats, Hazel Dormice, Spotted Flycatcher and Willow Warblers to name a few.  There was some lovely sharing and supporting during this activity!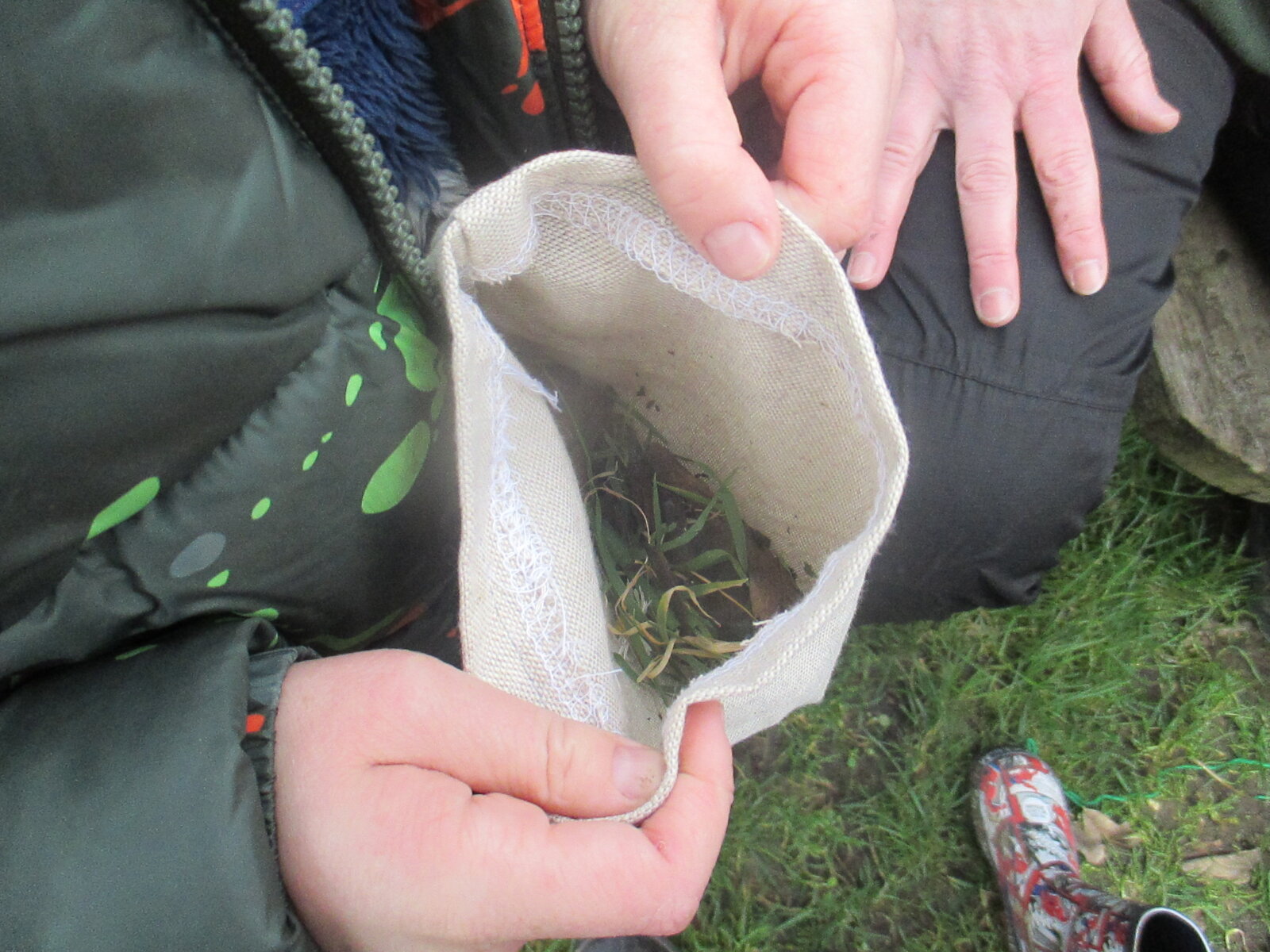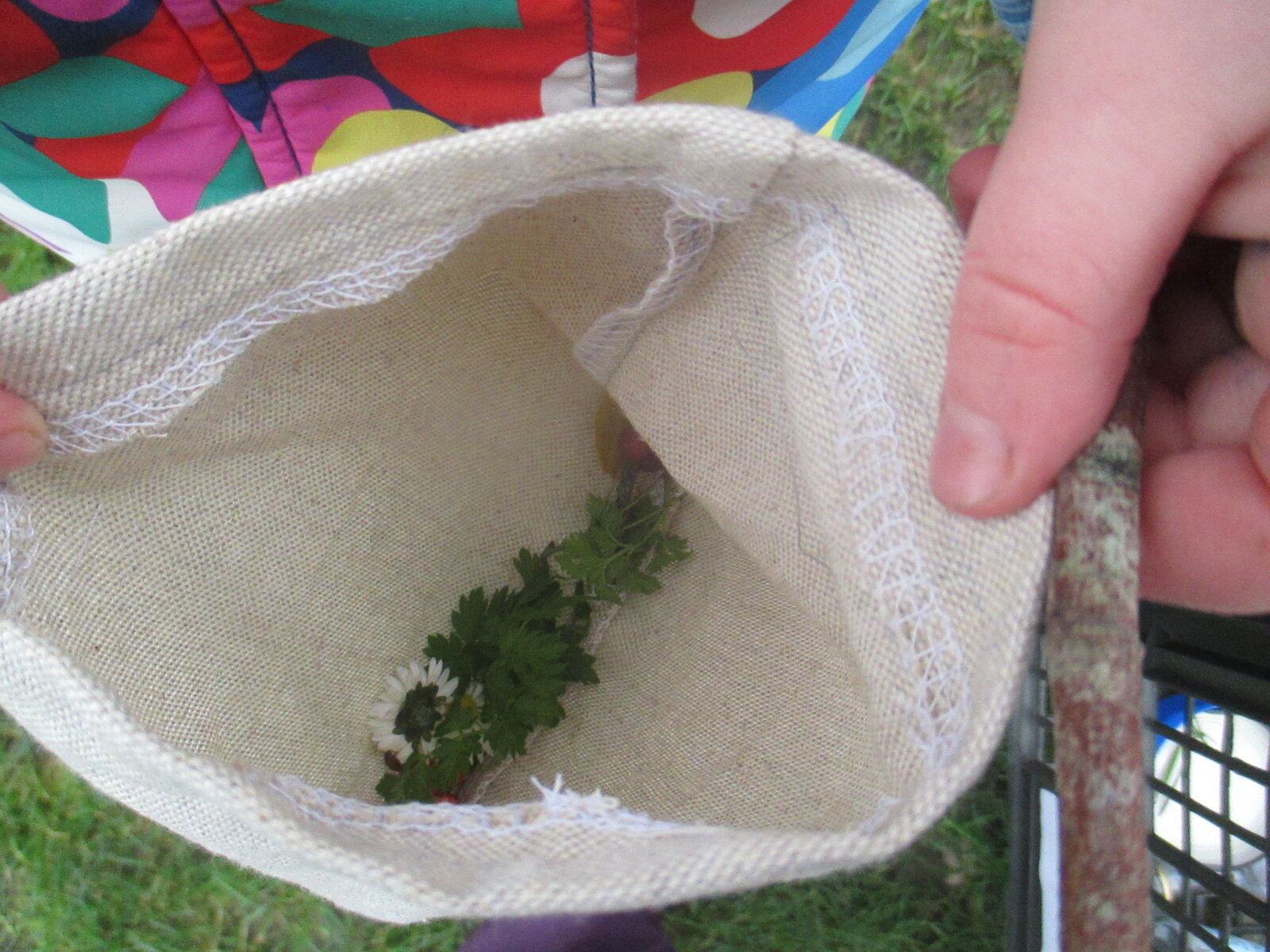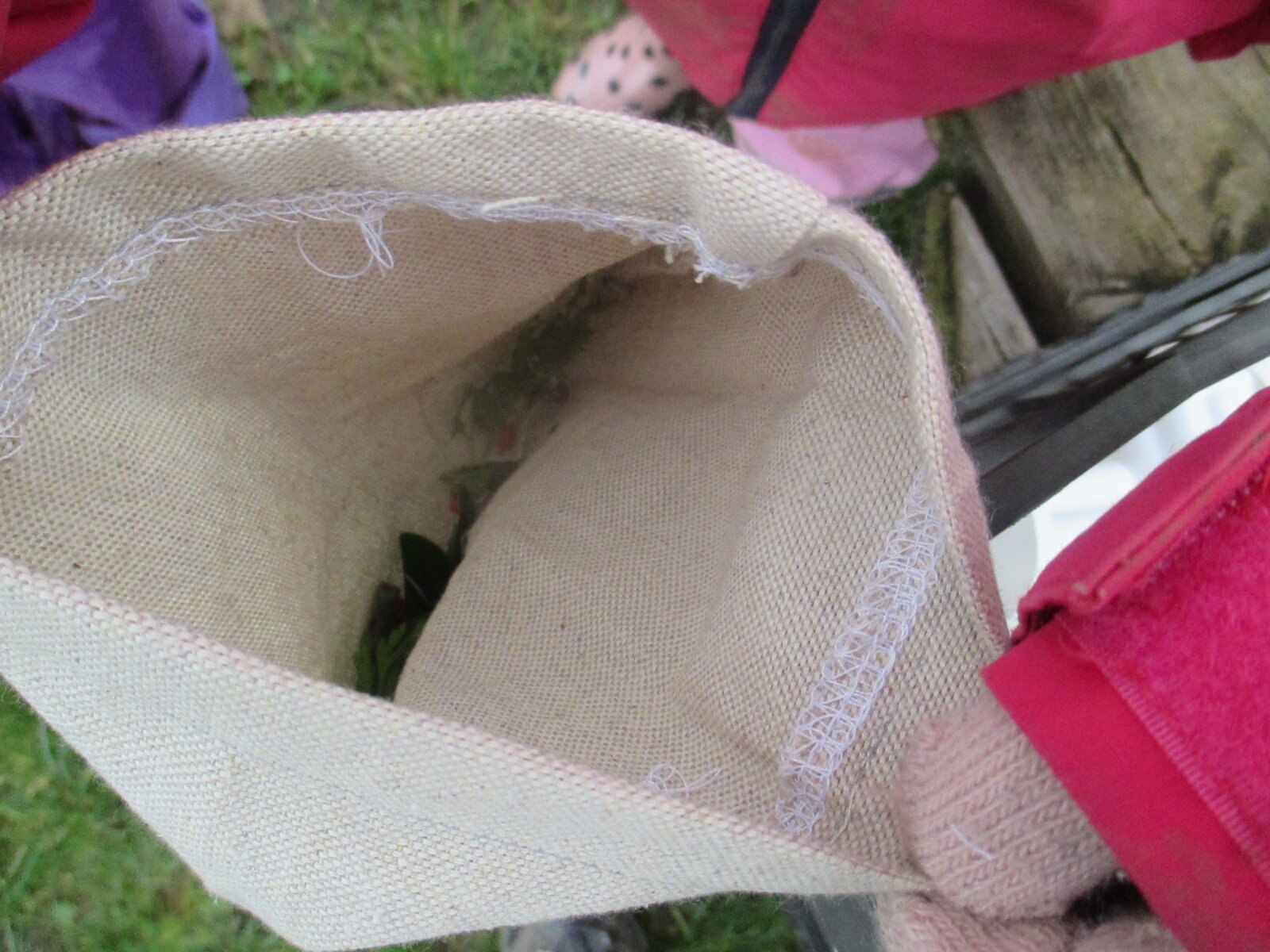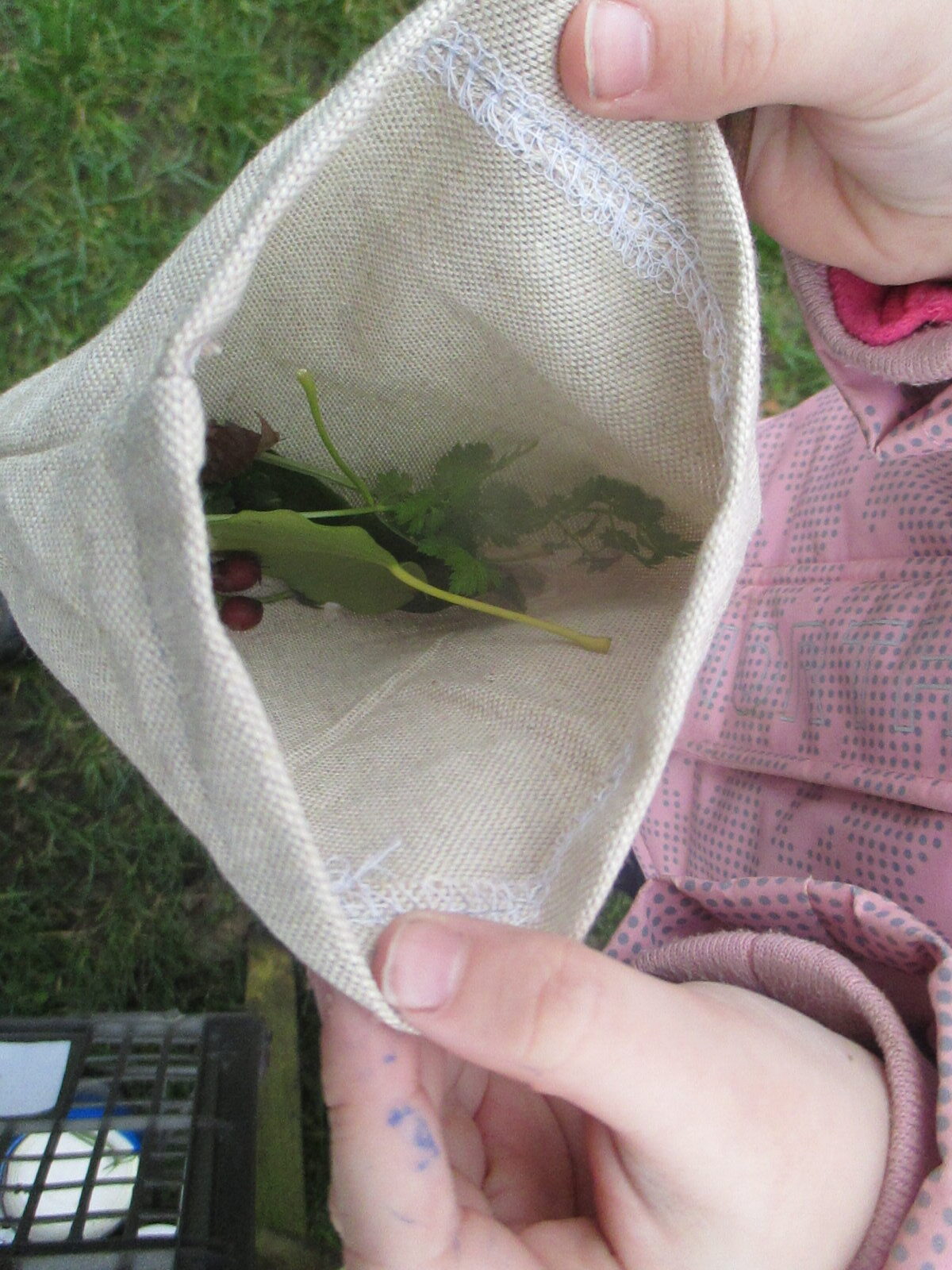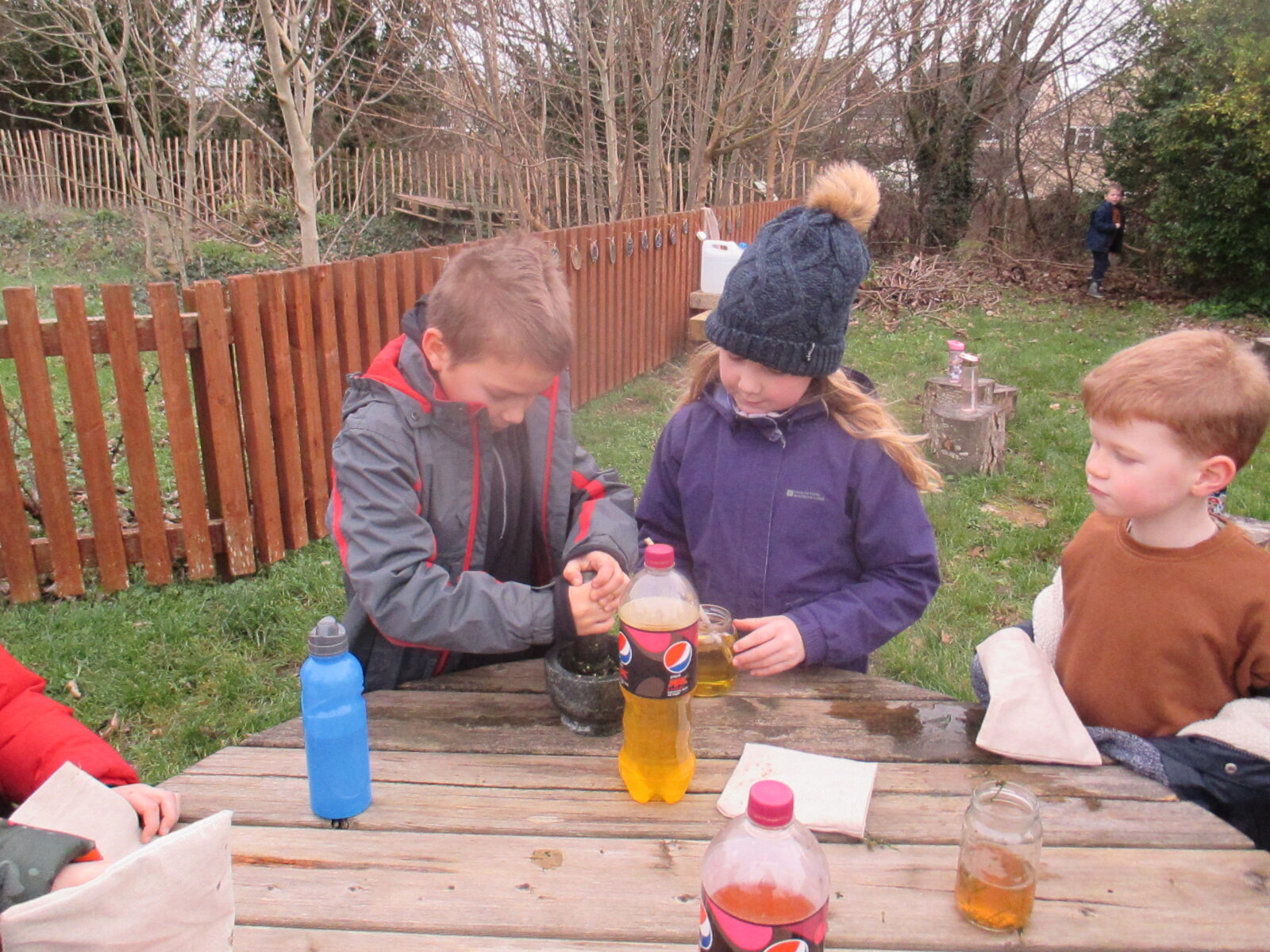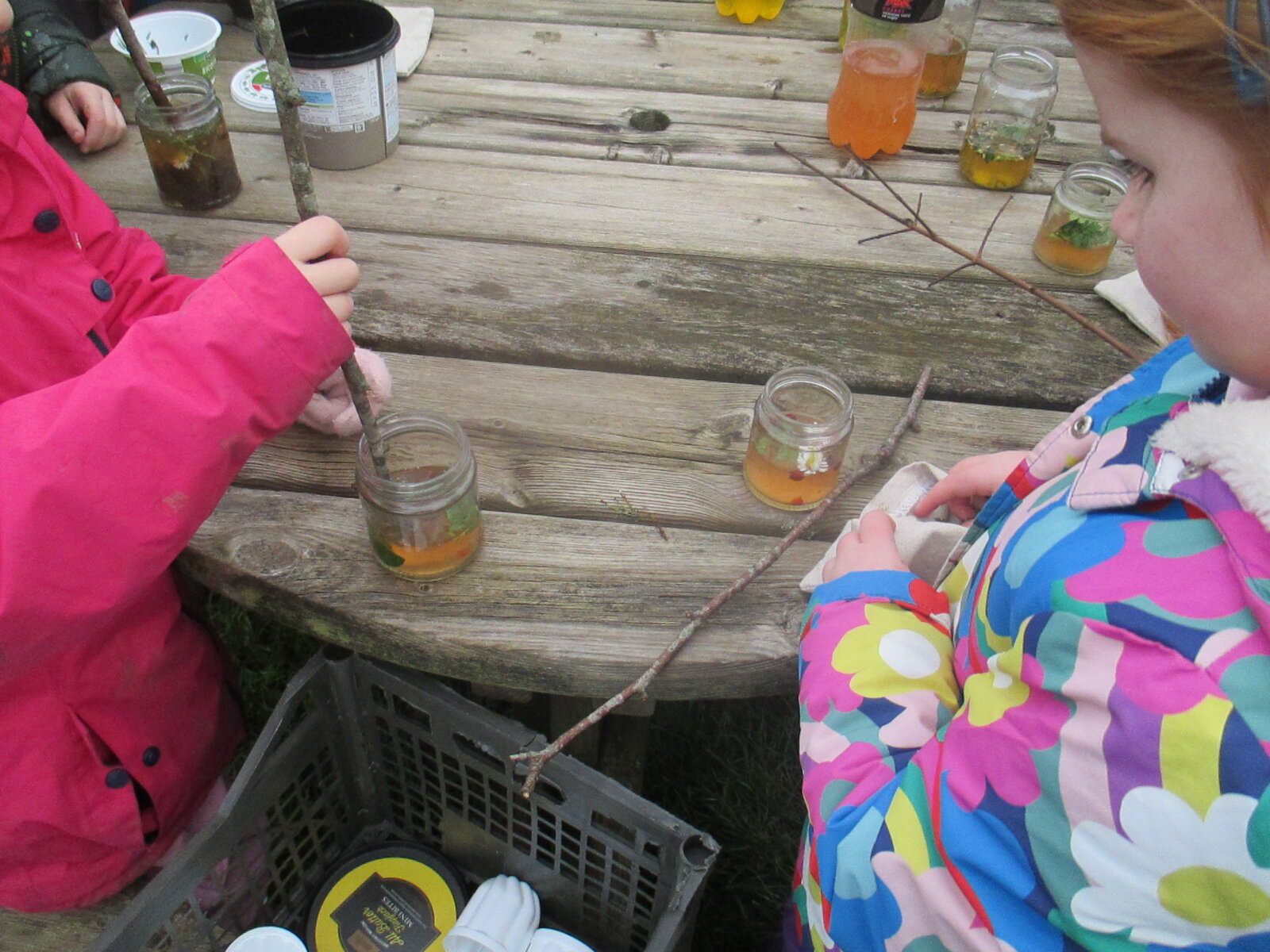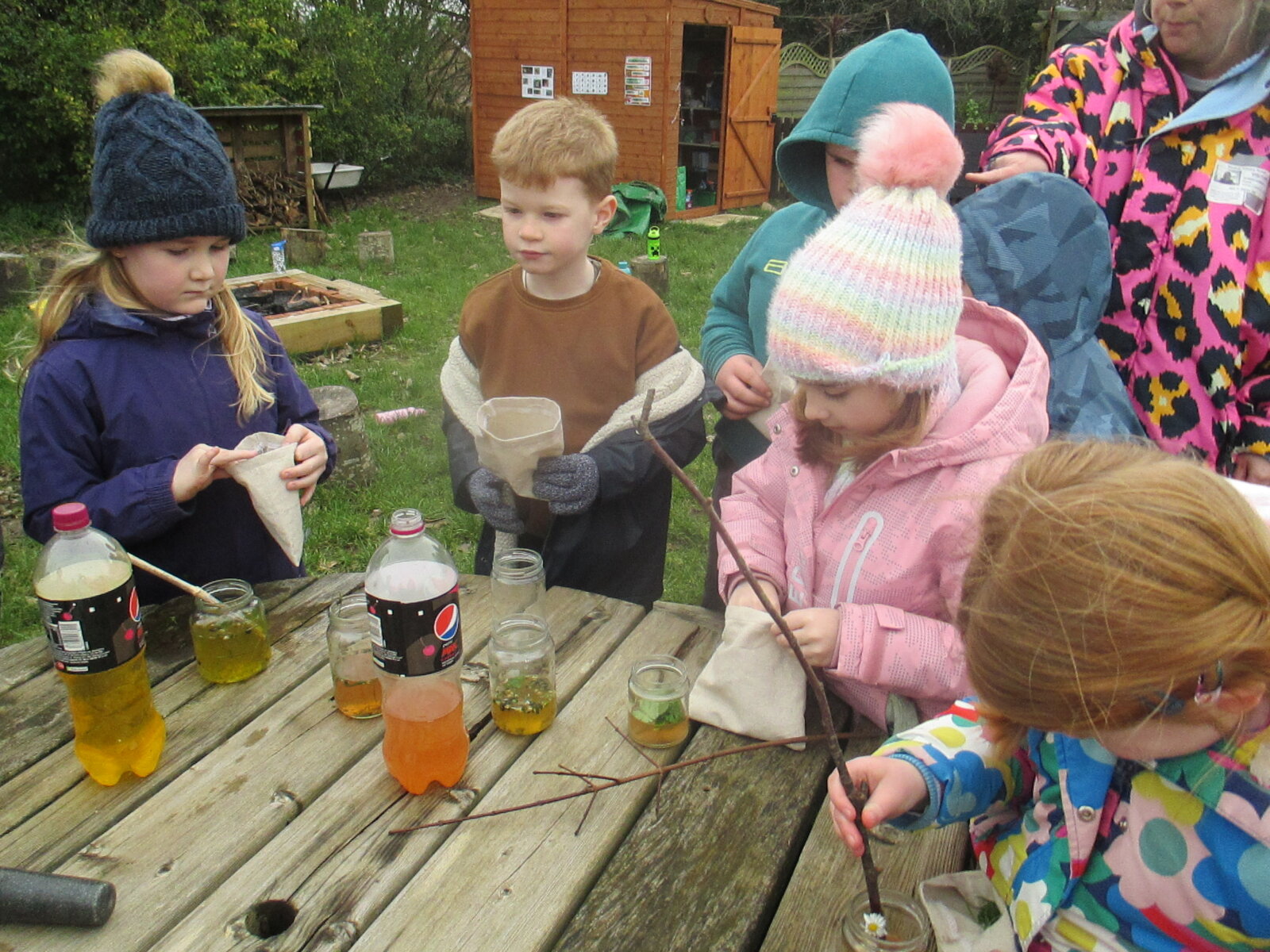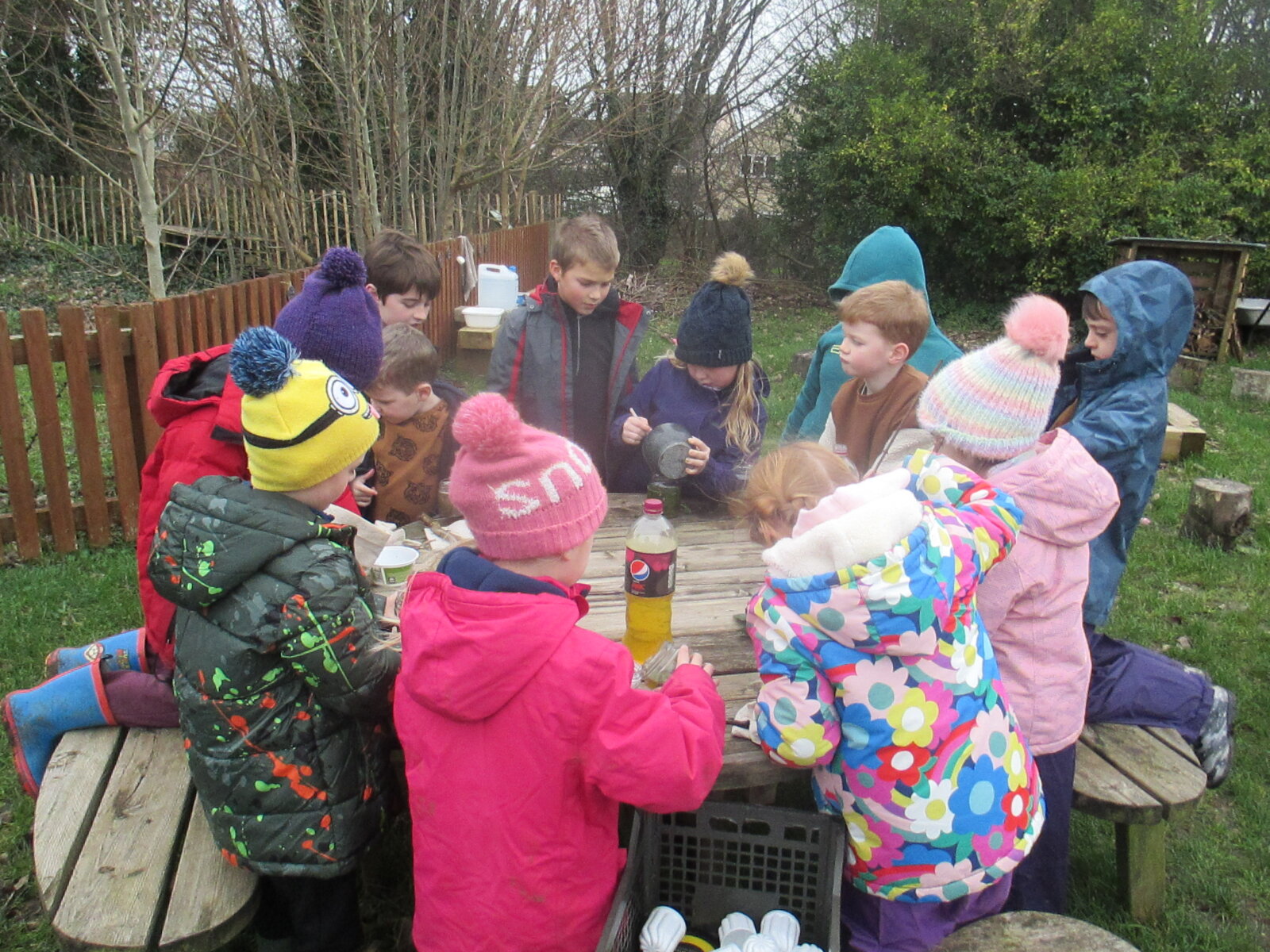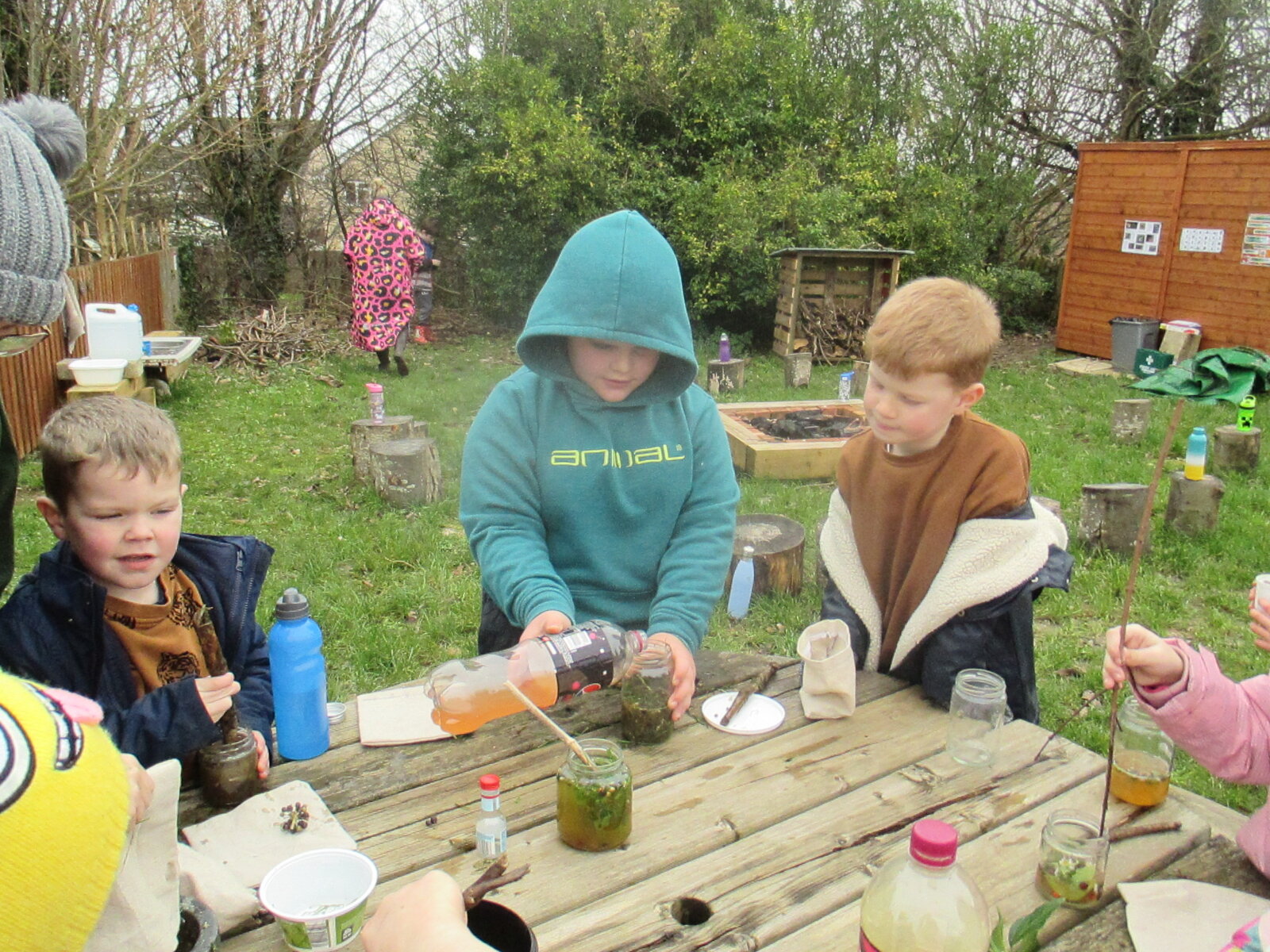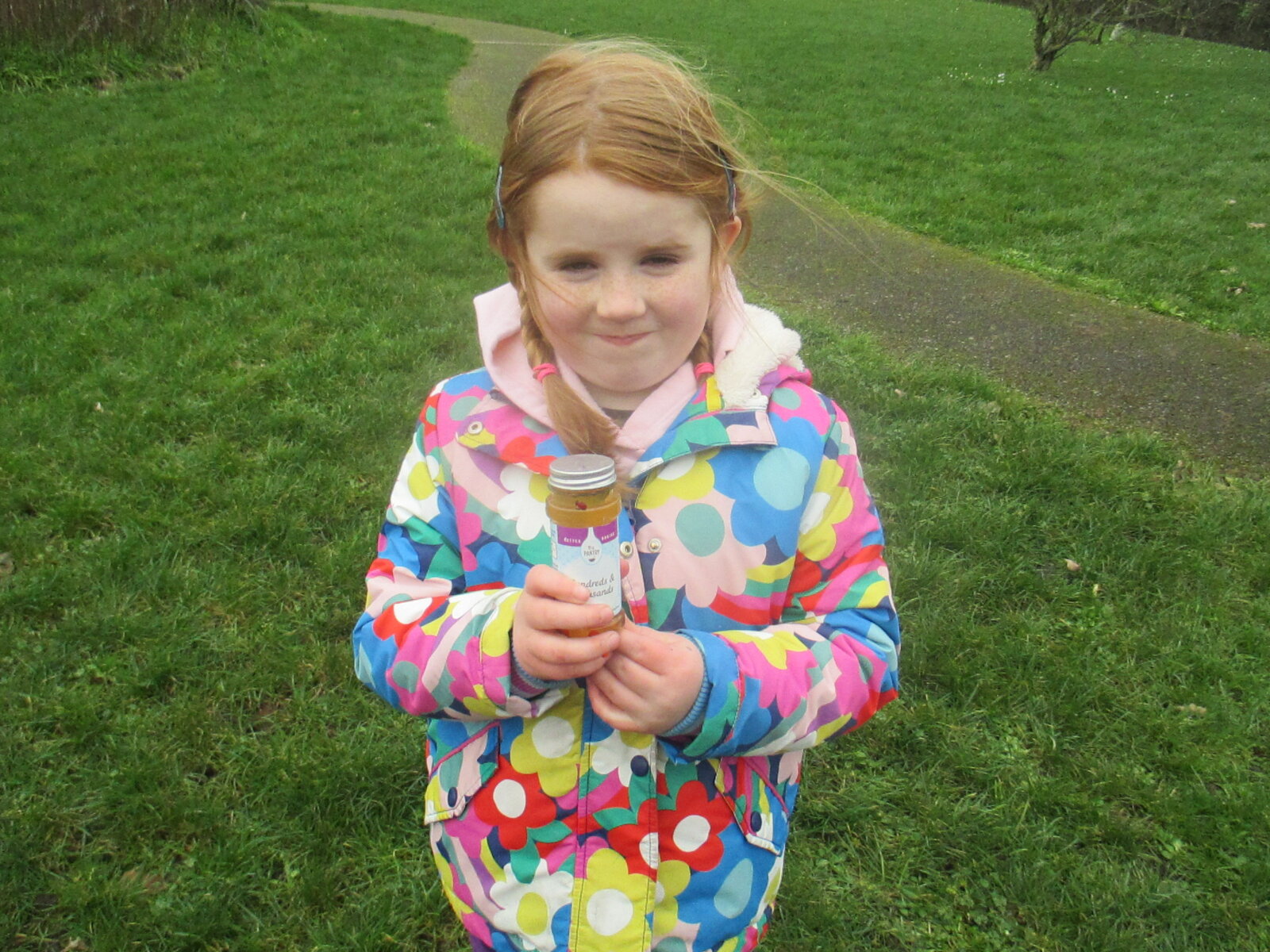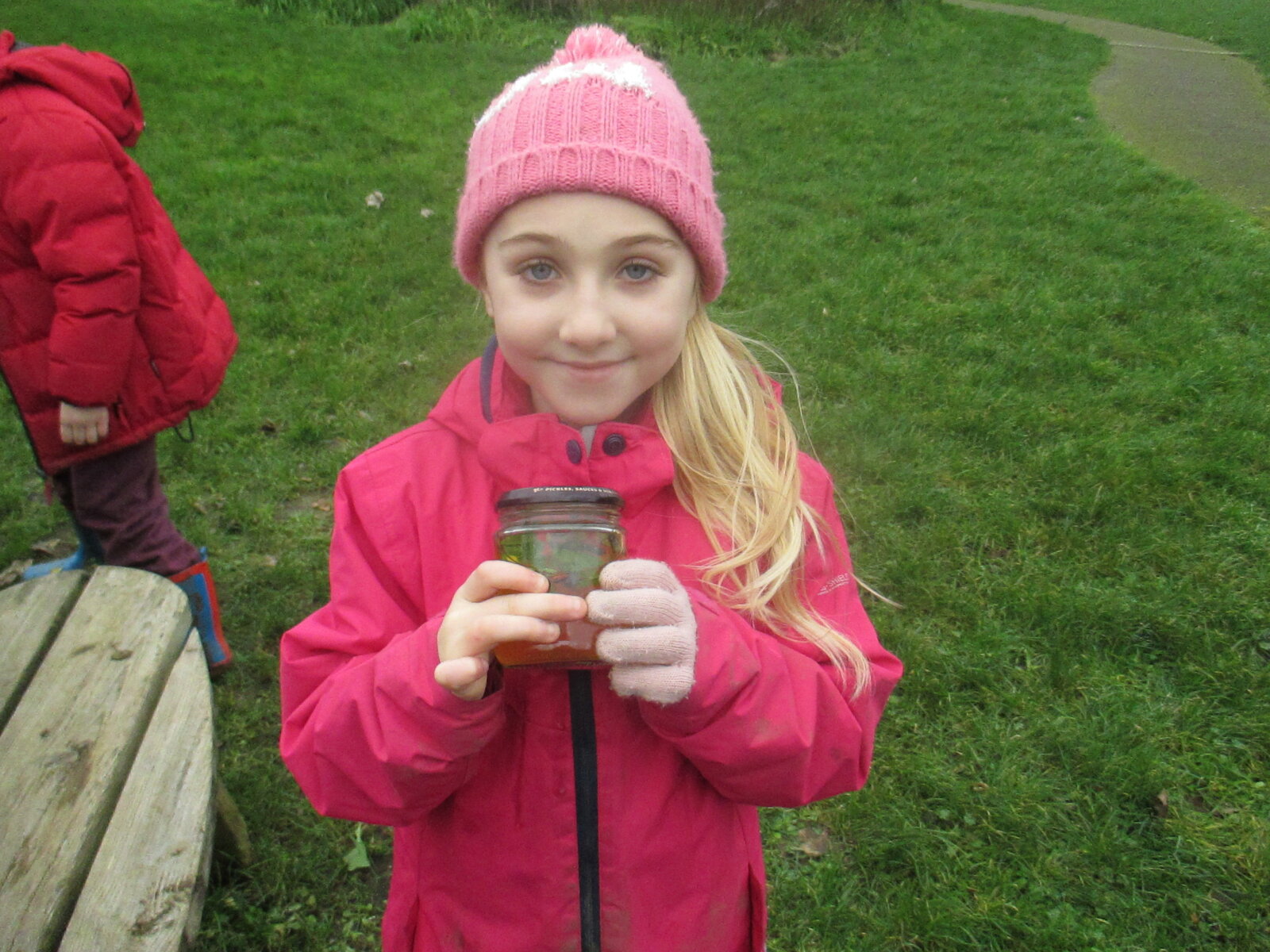 We identified that the dark purple berries had come from an ivy plant and talked a little about why plants have berries.  Afterwards, we washed out hands carefully ready for our free choice time.  There were hammocks in the rain,  wand making , games as well as the potion making kitchen.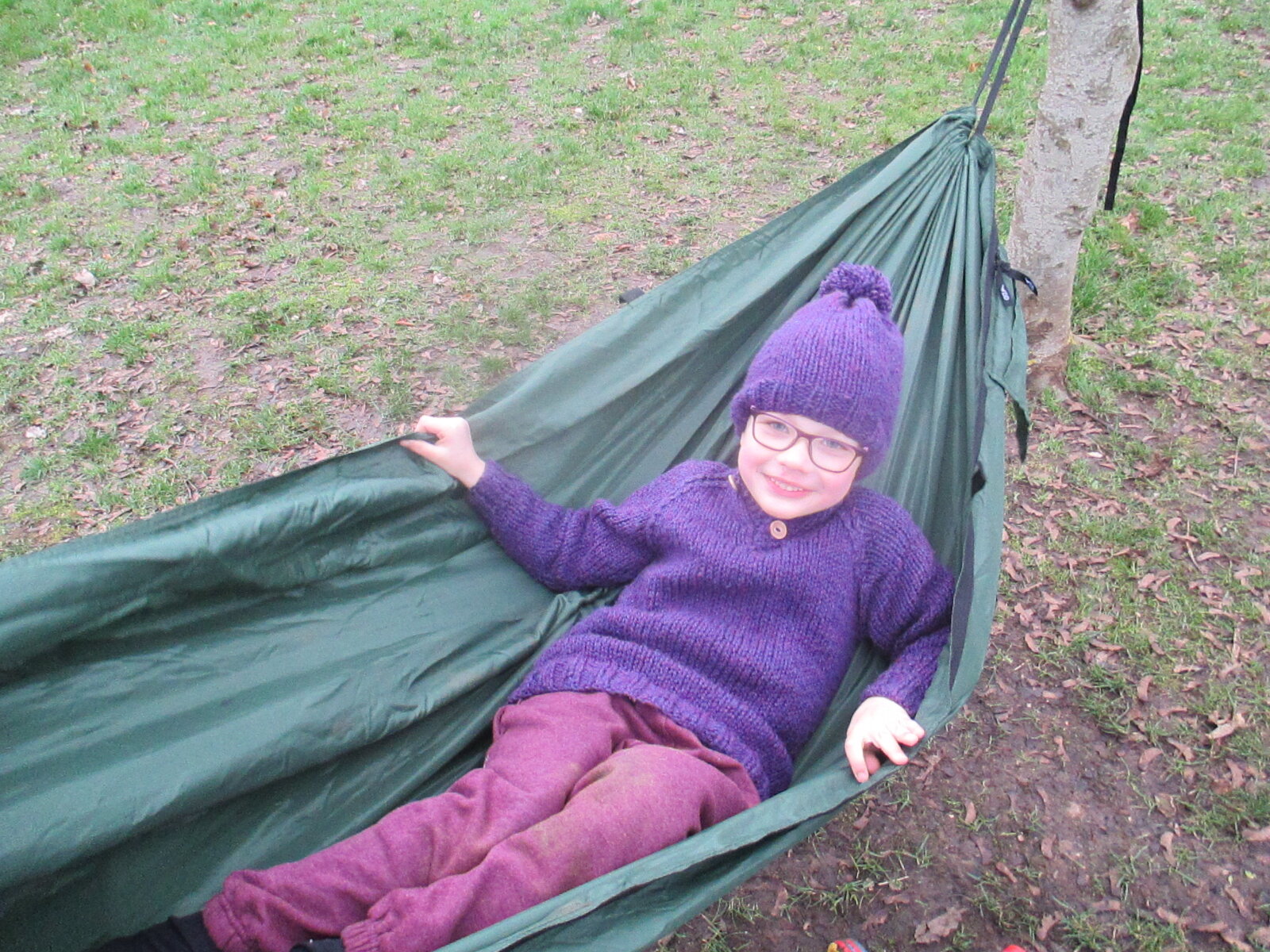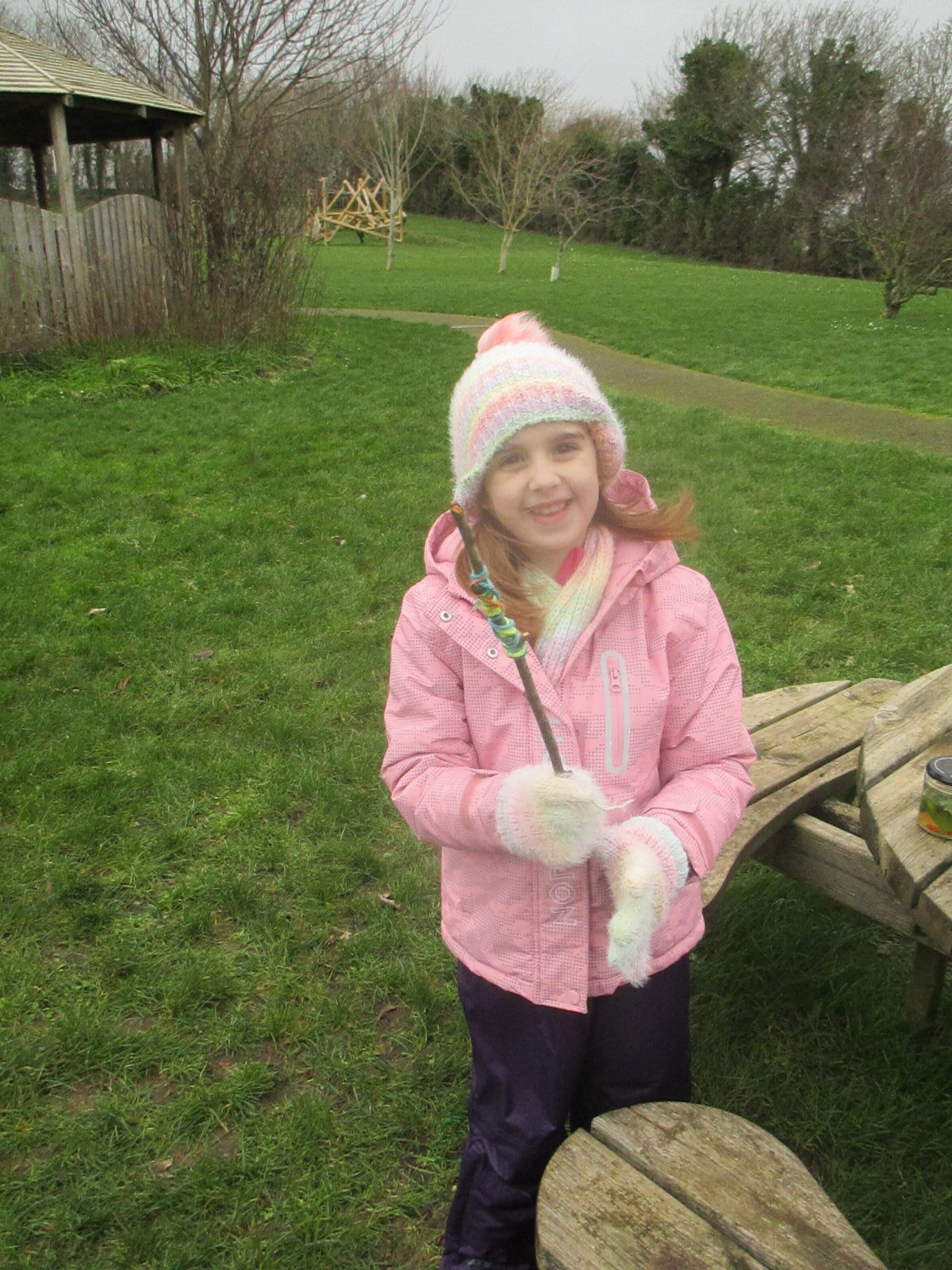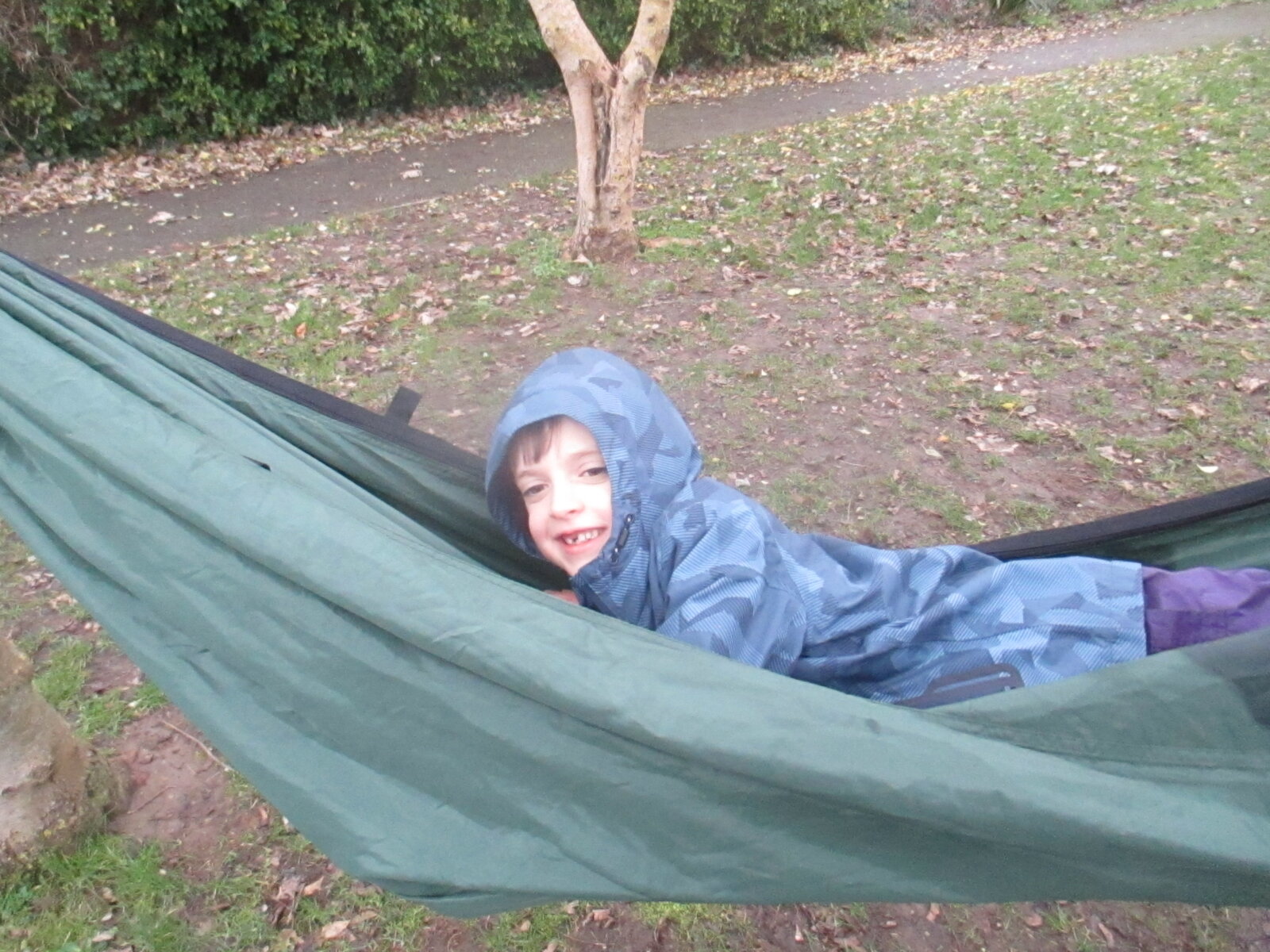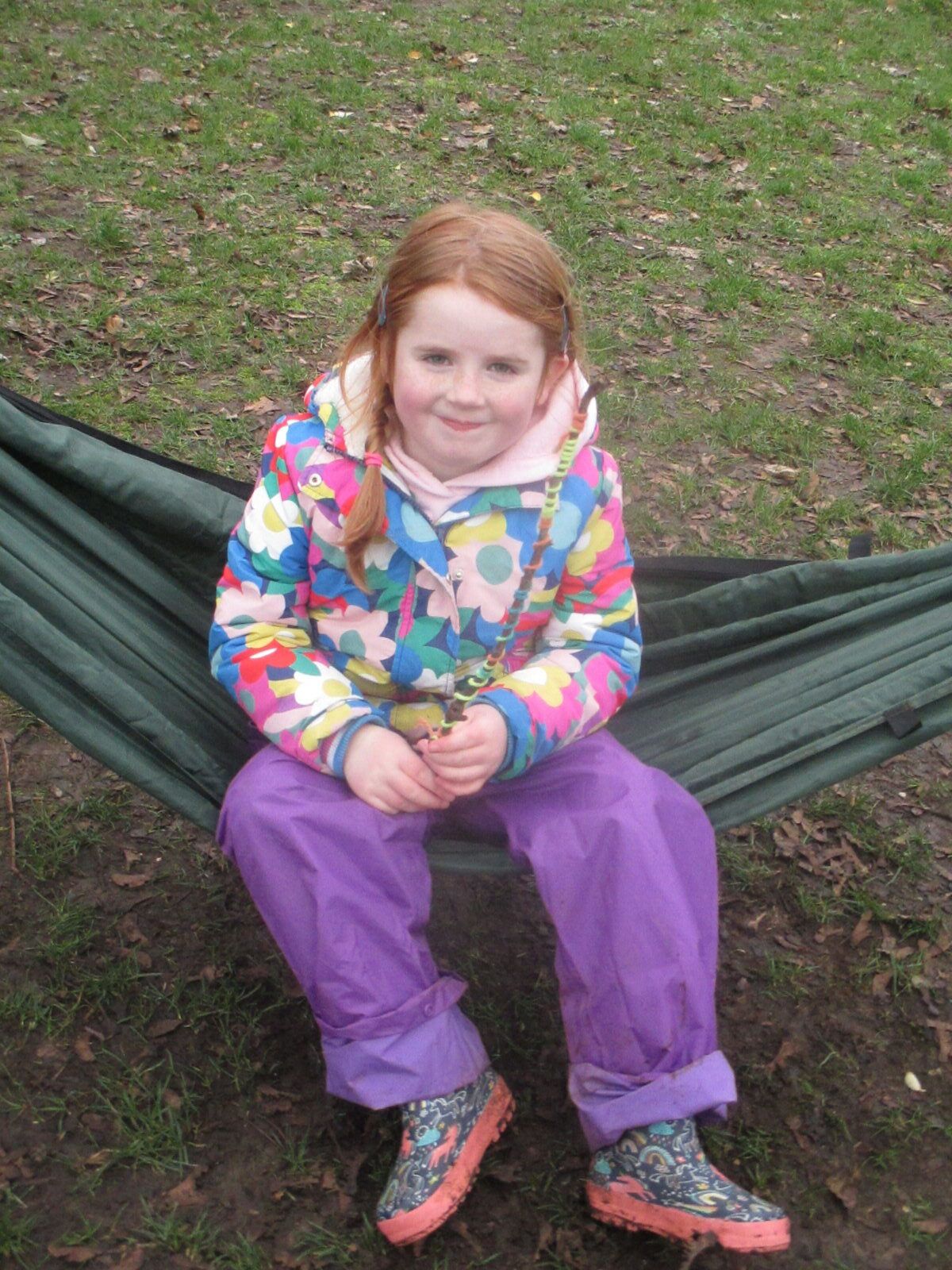 Some children requested a water fight.  Yes!  I know – a water fight in January!  What were they thinking?  They  discussed and assessed the risks and they decided on some rules – you had to be wearing waterproof coat and trousers, water could only hit others from the neck down, clean water from the tap should be used and small containers only to hold and throw the water.  Soon everyone had joined in (after a few waterproof trouser additions!) and were running around in the rain and enjoying themselves thoroughly!  We ran out of small containers and the water holders became a little bigger!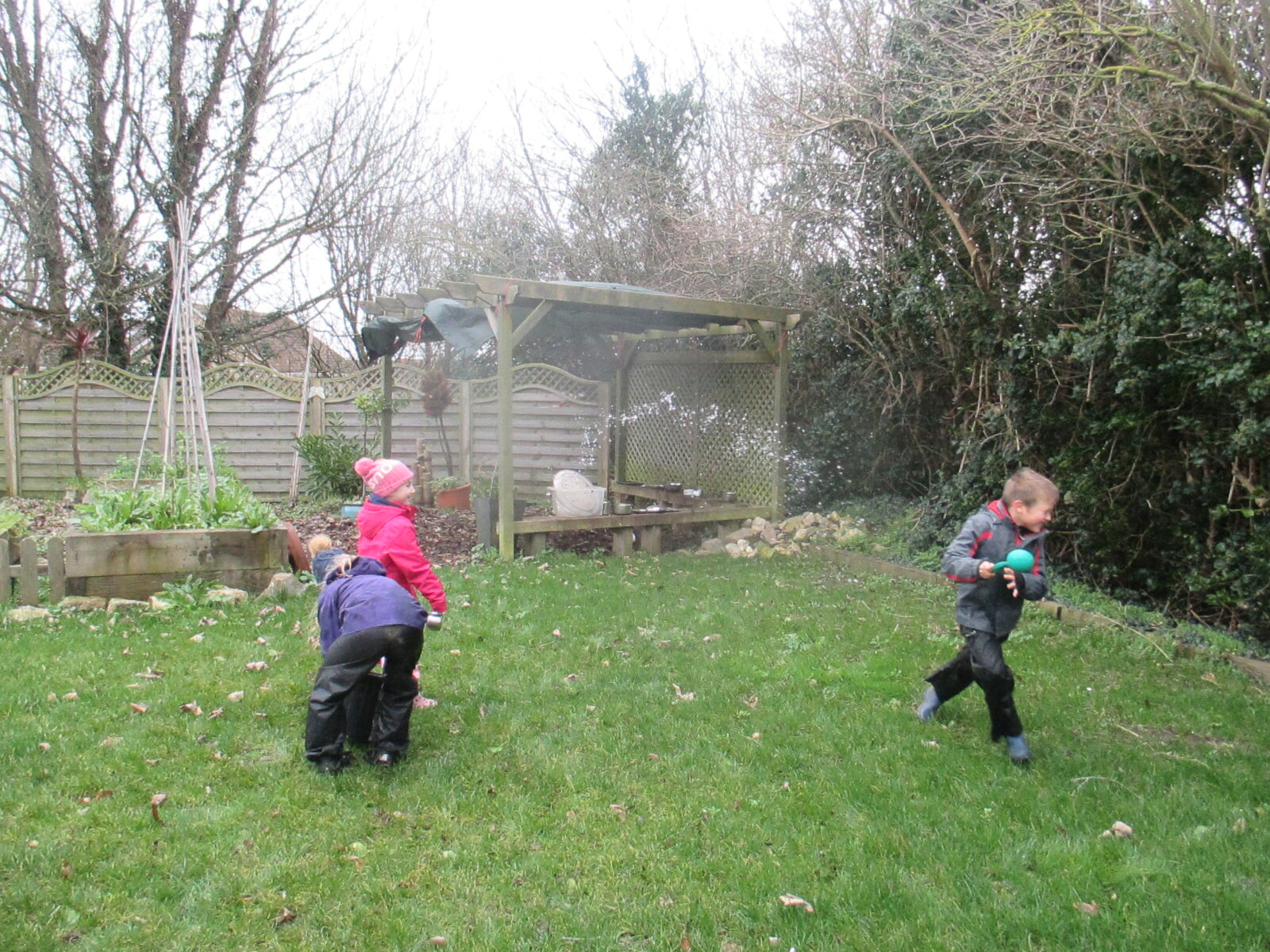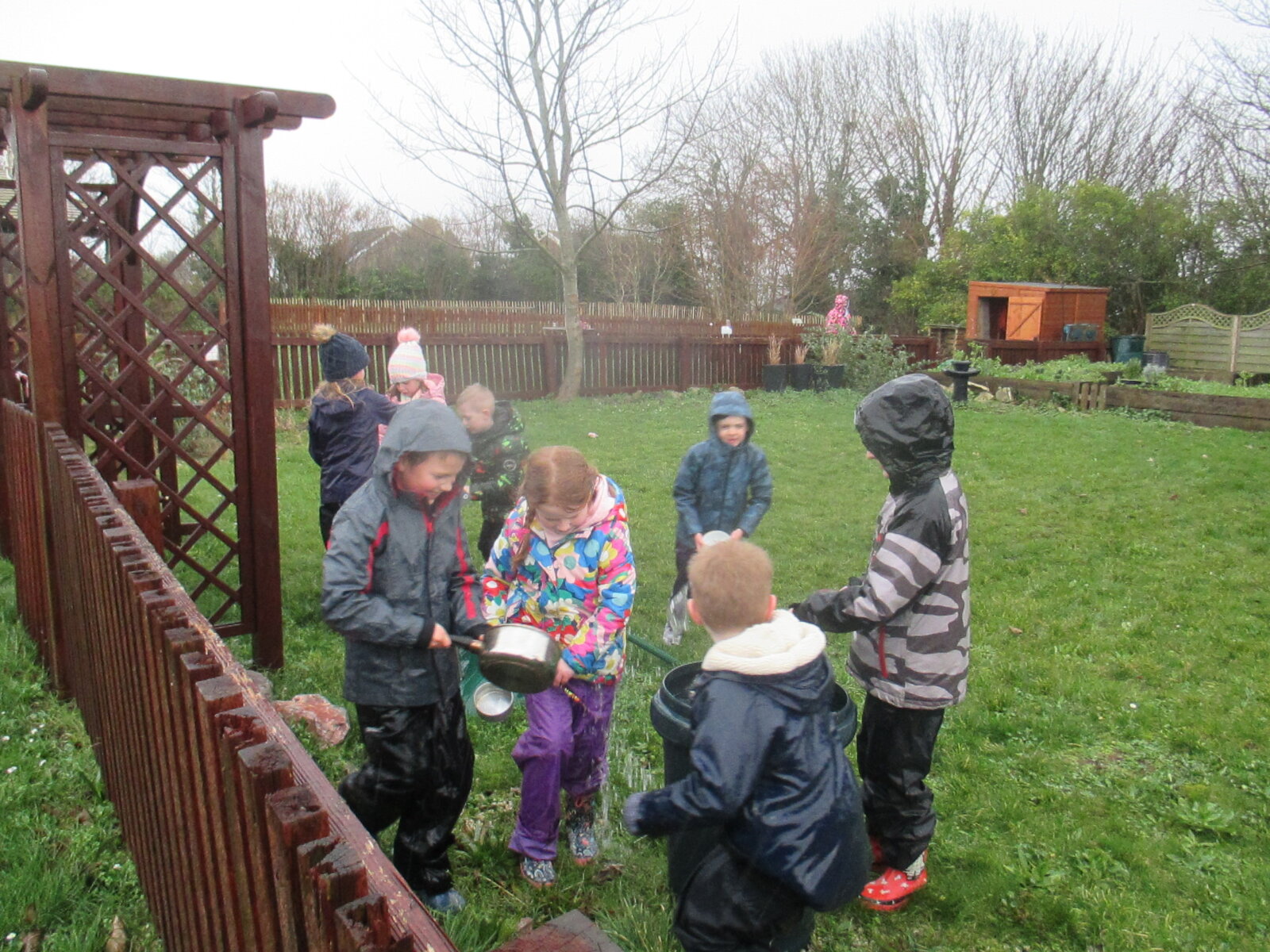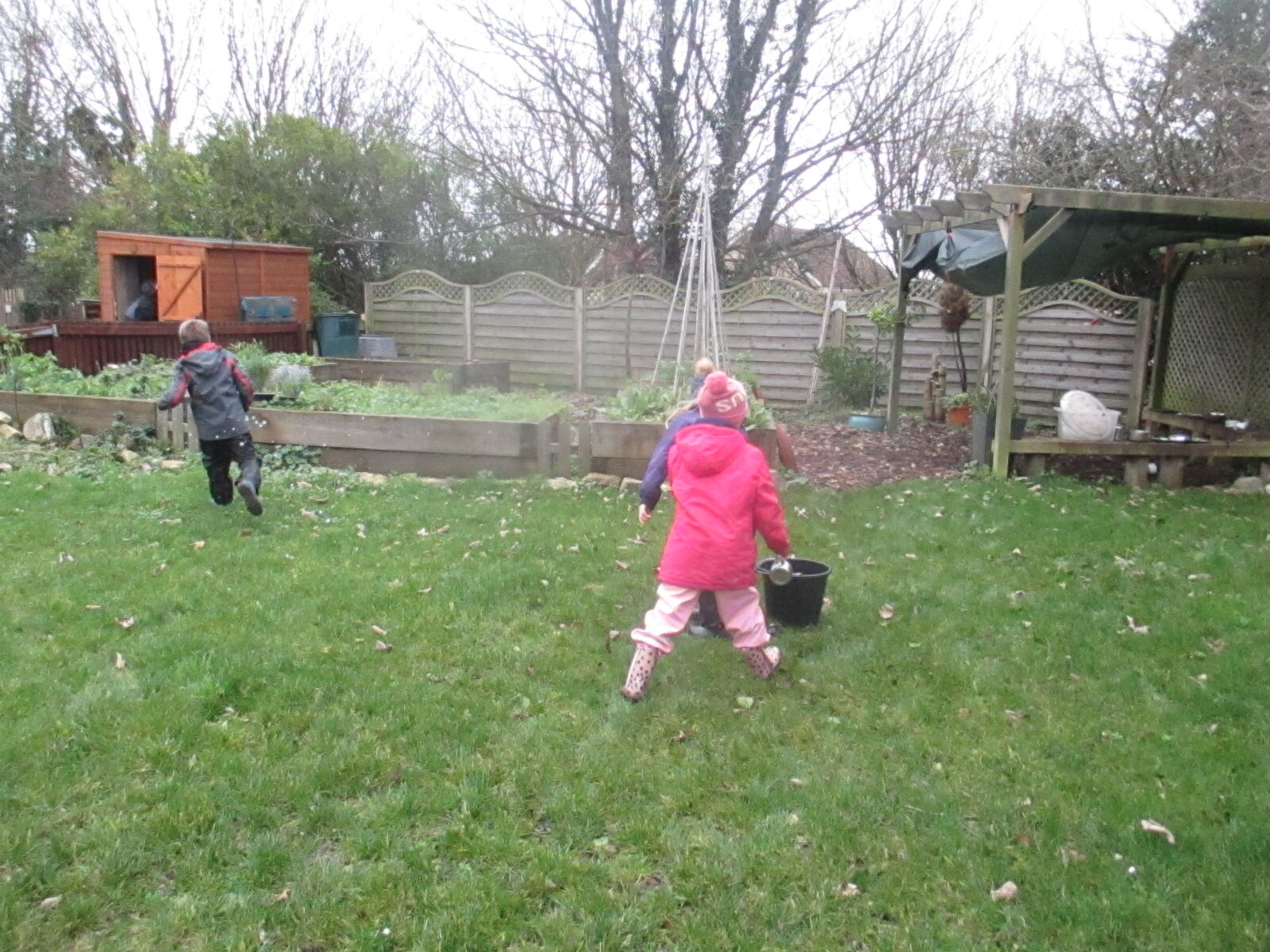 We had just enough time to light the storm kettle, with some keen observers who would like to have a go next week, for a quick cup of hot chocolate while we reflected on the afternoons' activities.  There was so much to reflect on and everyone was worn out!  The activity requests  for next week were – Year 3 would like to show us and teach us about fire lighting because they learnt that at Leeson House last term and Year 1 would love to share their skills in den building using tarpaulins.  We will need to turn into knot ninjas next week, especially in this wind!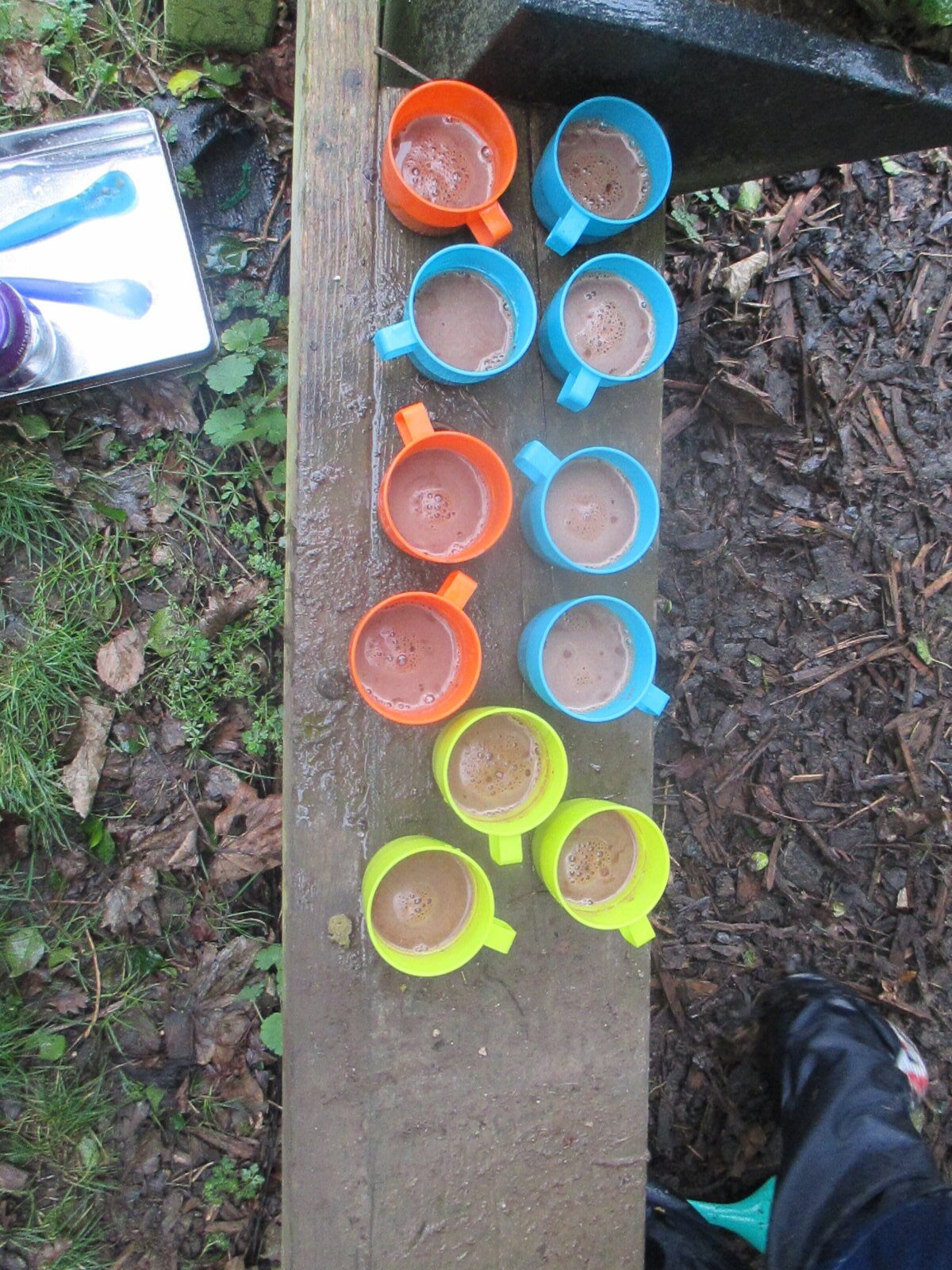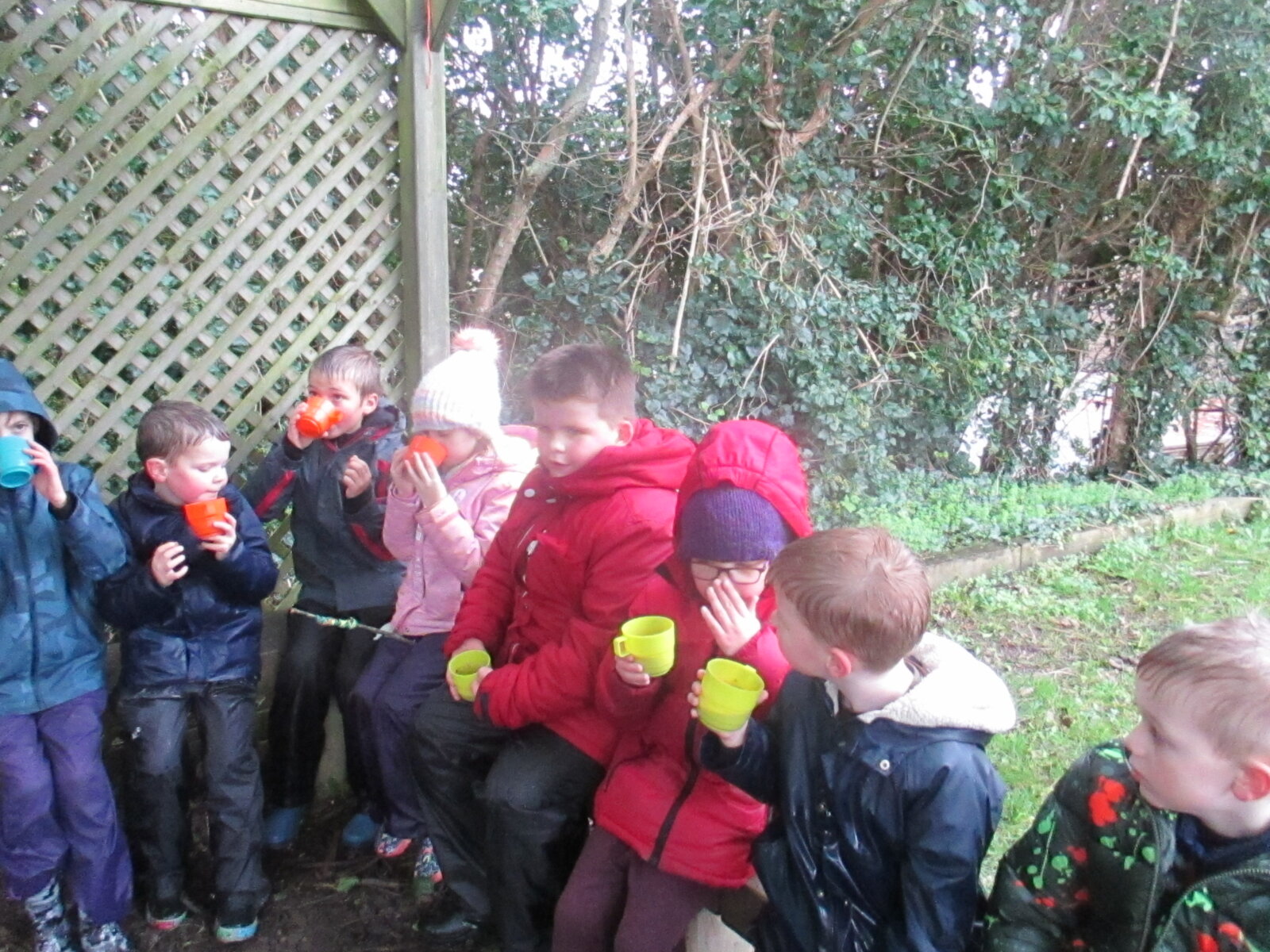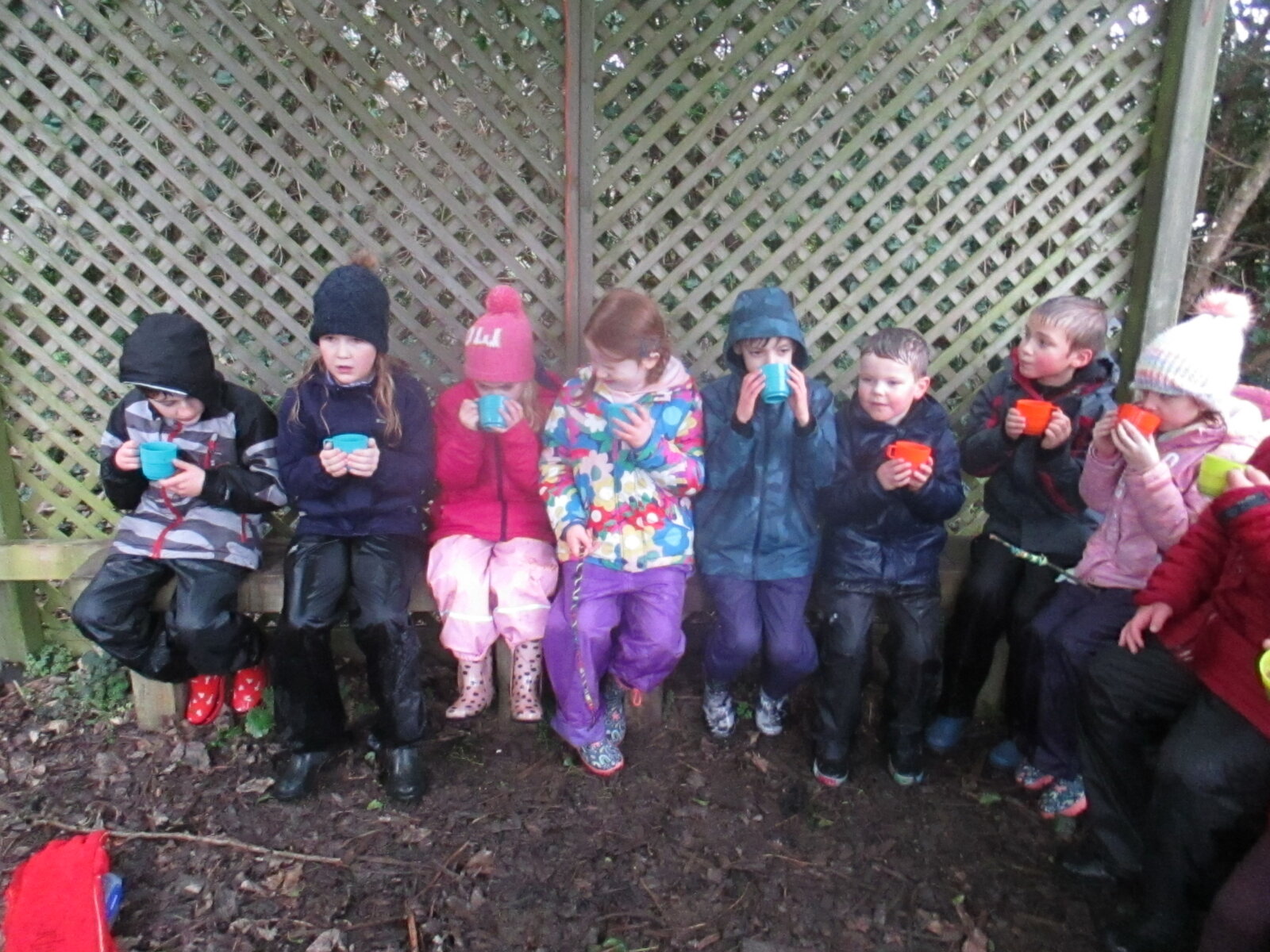 Well done Forest Schoolers for a fantastic second session.  See you next week!