We have had a great week, starting to enjoy the summer weather.
Mrs Puddick brought in some roses from her garden for us to look at and to smell. We made some beautiful observational drawings of them. We used rose petals with our mini tea set and in our small world play to create magical adventures.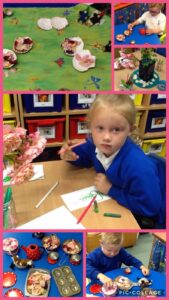 To start our topic of 'beside the seaside' we read Sandcastle by Mick Inkpen. In this story, Kipper works hard to build and decorate a sandcastle.
We started exploring sand – here we are using diggers, spades and scoops. We also used pebbles and shells to make faces in flat sand. We also made flags, wrote about the seaside and created seaside pictures.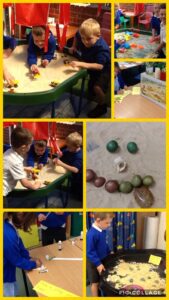 In other news…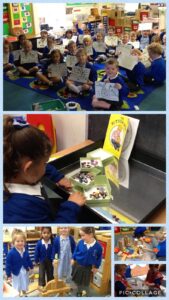 Here we are drawing together, exploring seaside themed buttons, playing with water and building wonderful constructions – this is a London palace!