We have been getting very arty in Year 5 and have been learning about tints, shades and tones.  This has included a lot of mixing of paint to change the original colour to lighter, darker or less vibrant.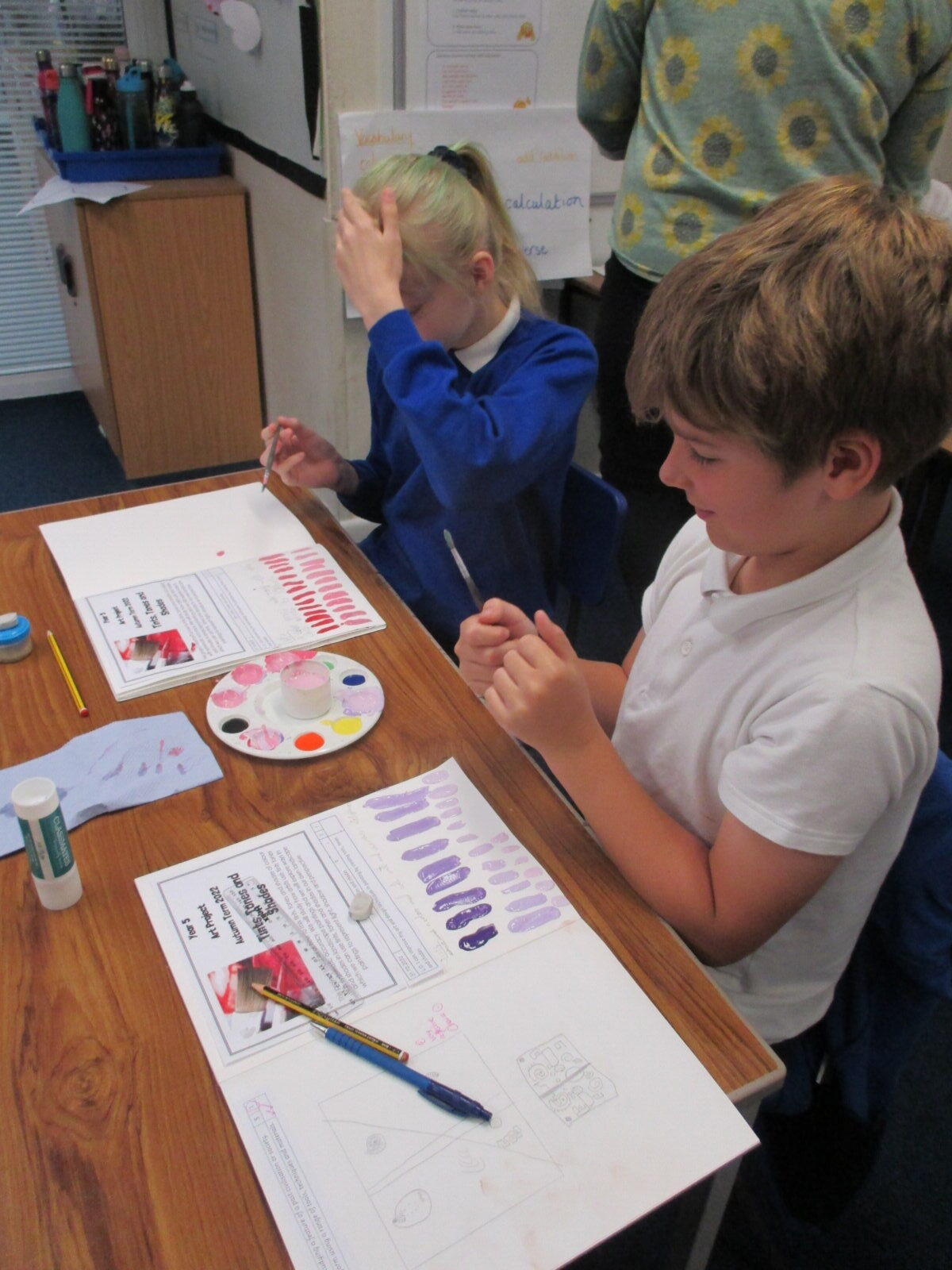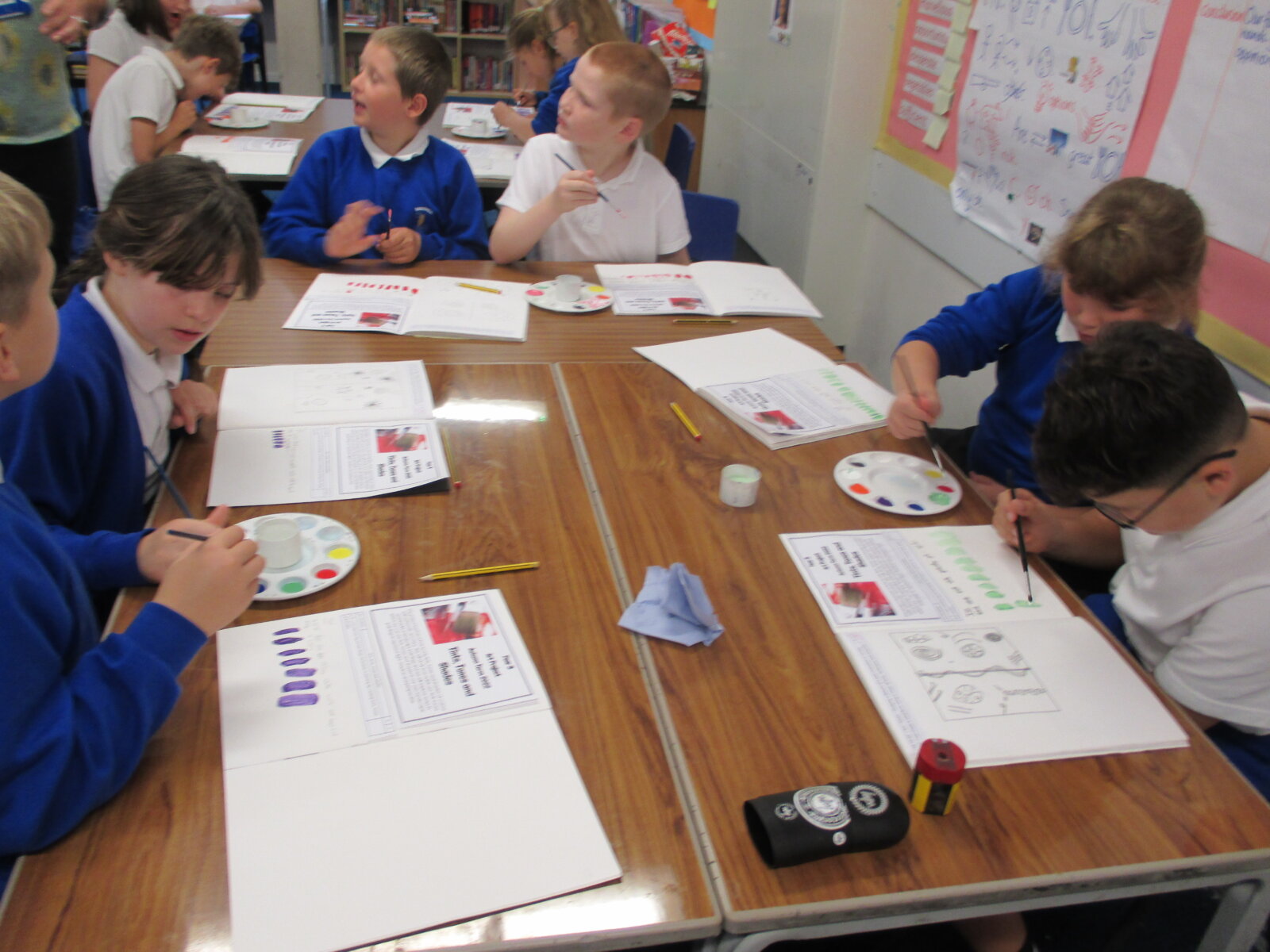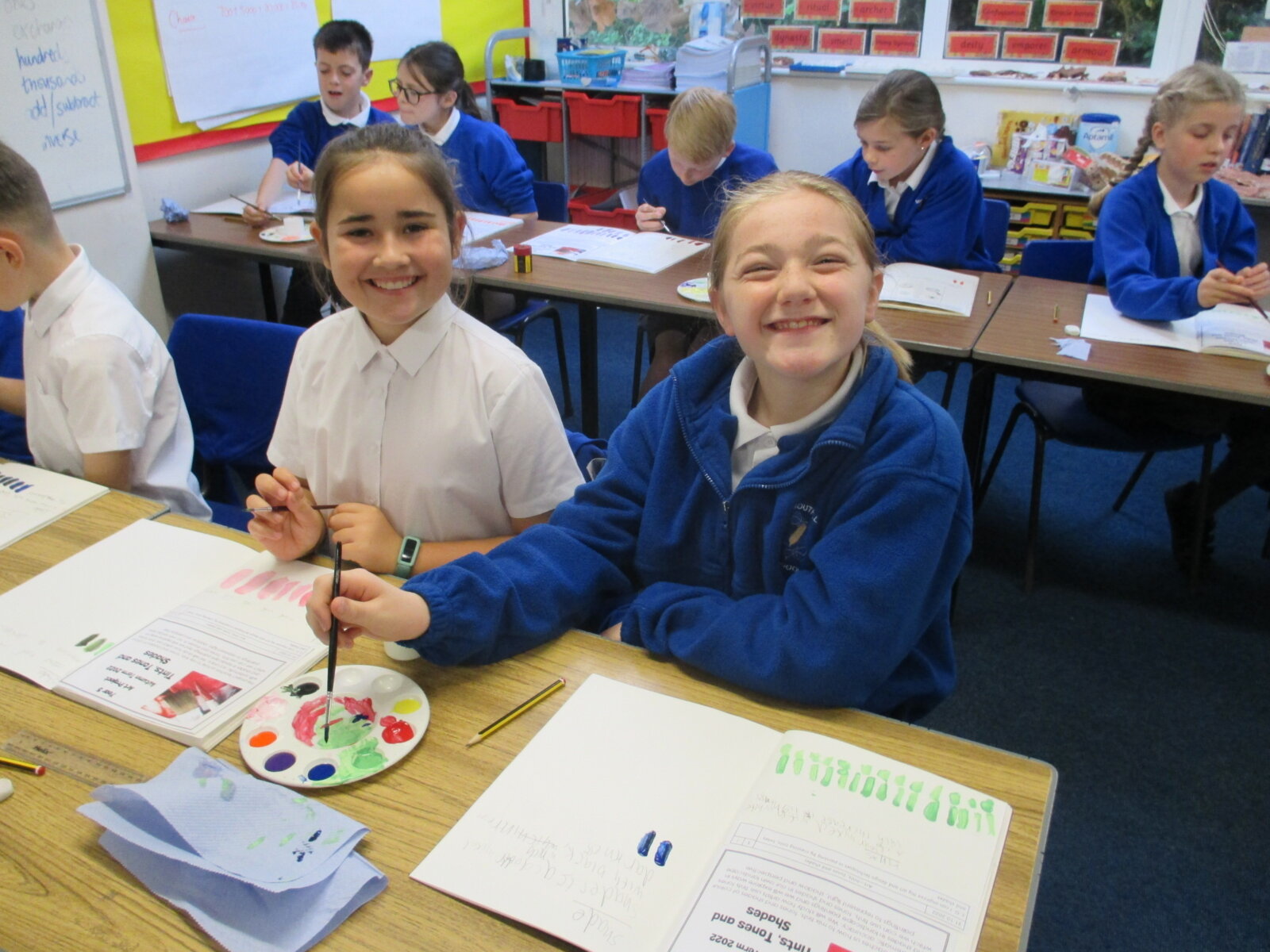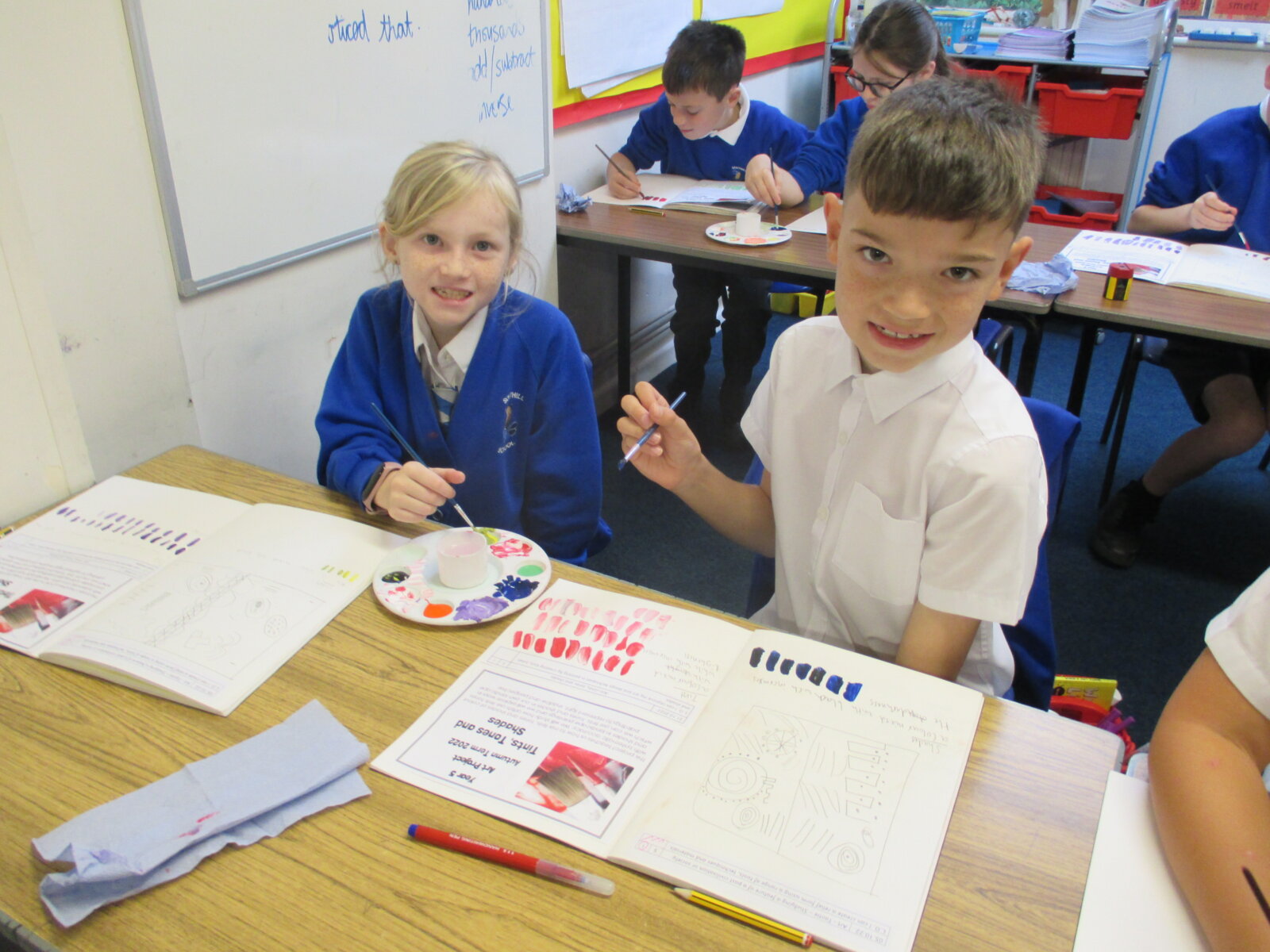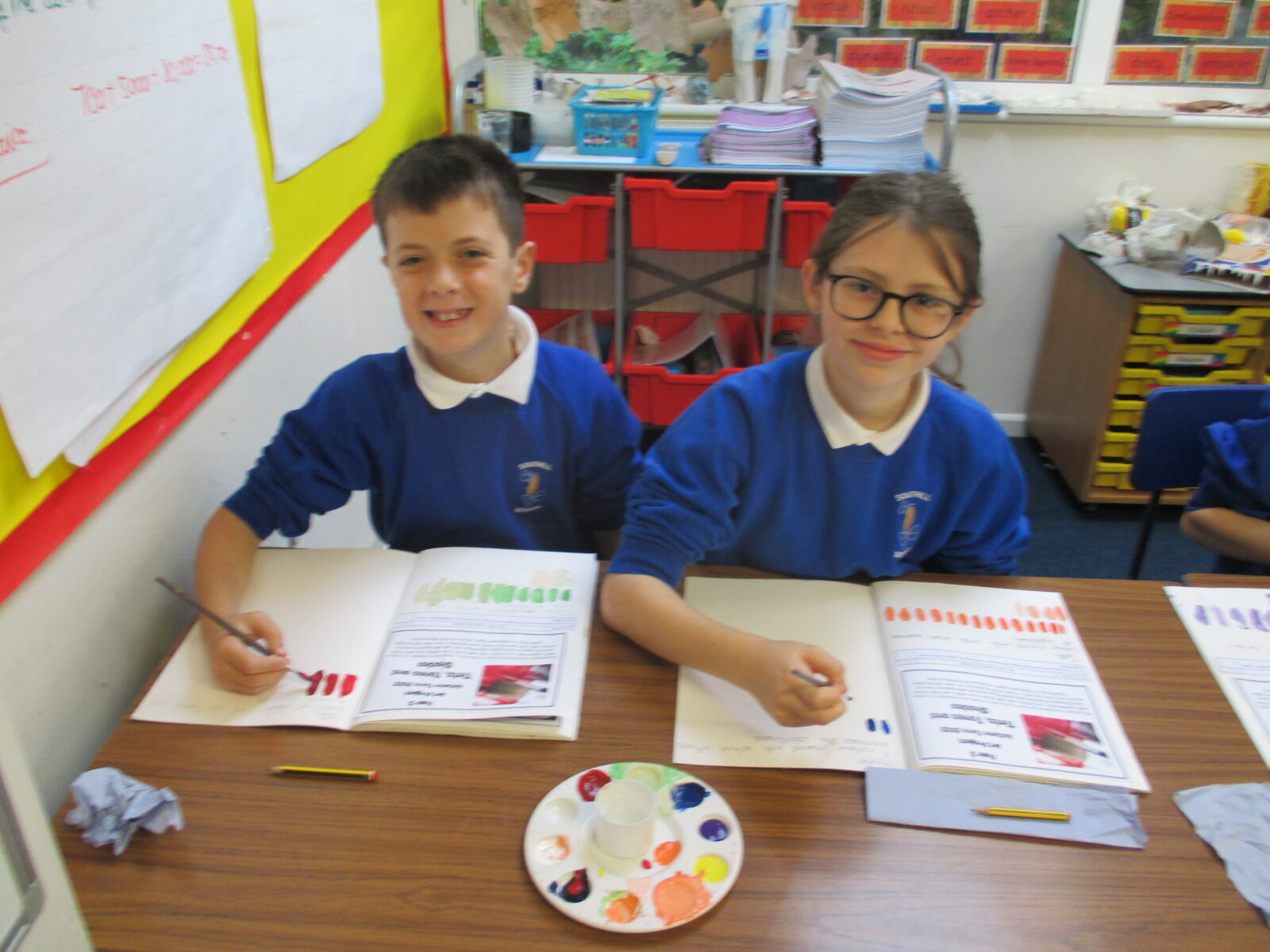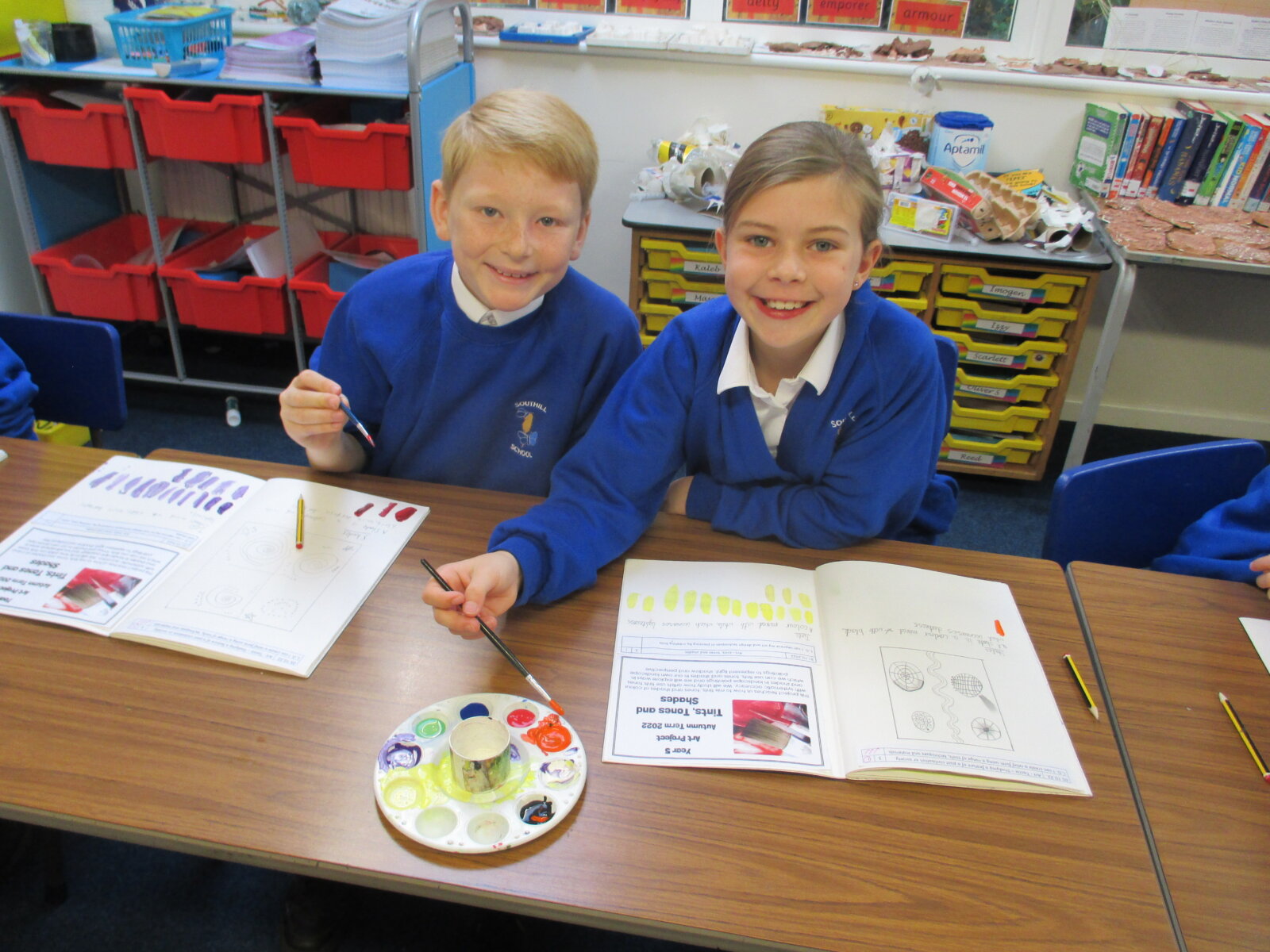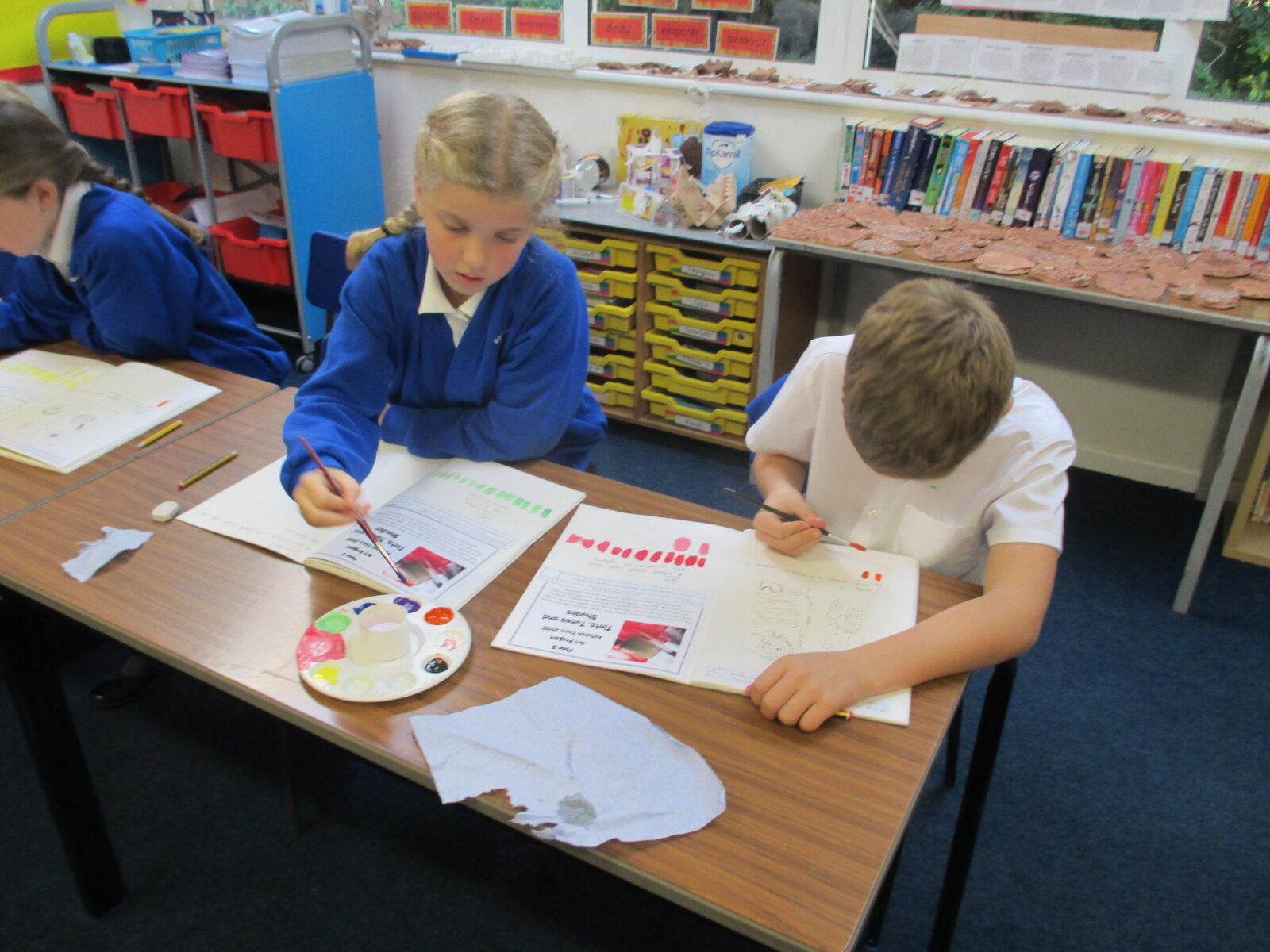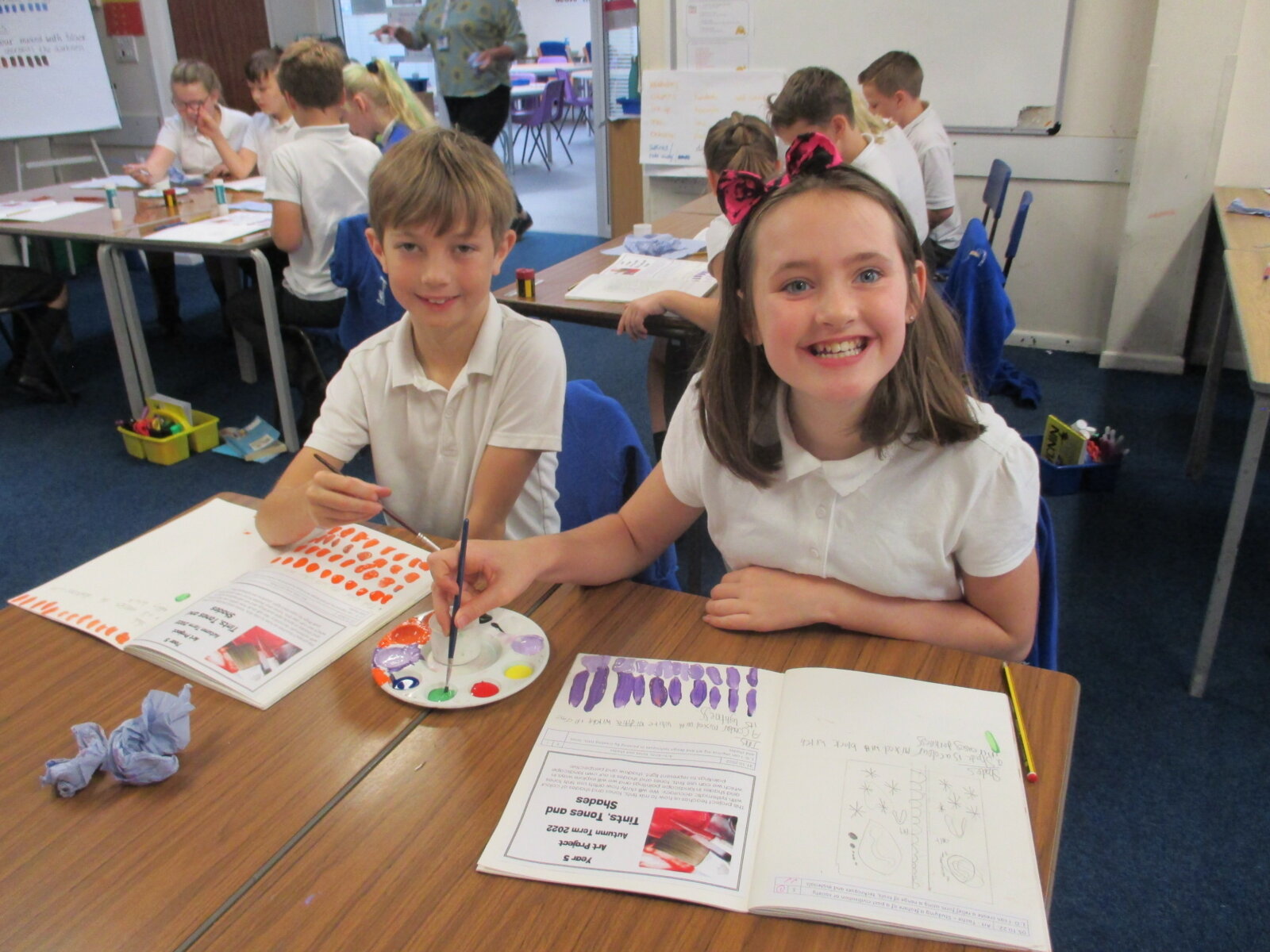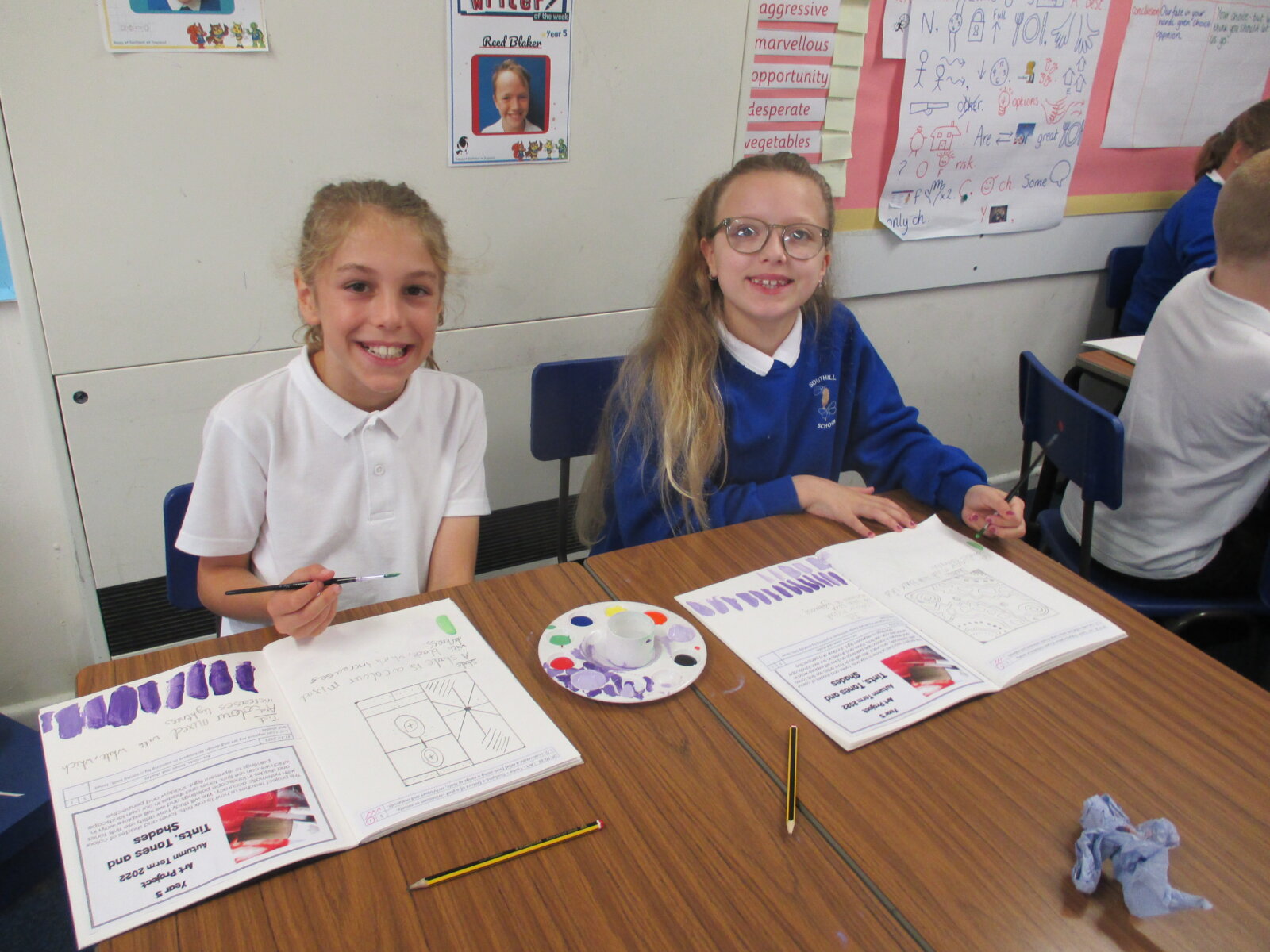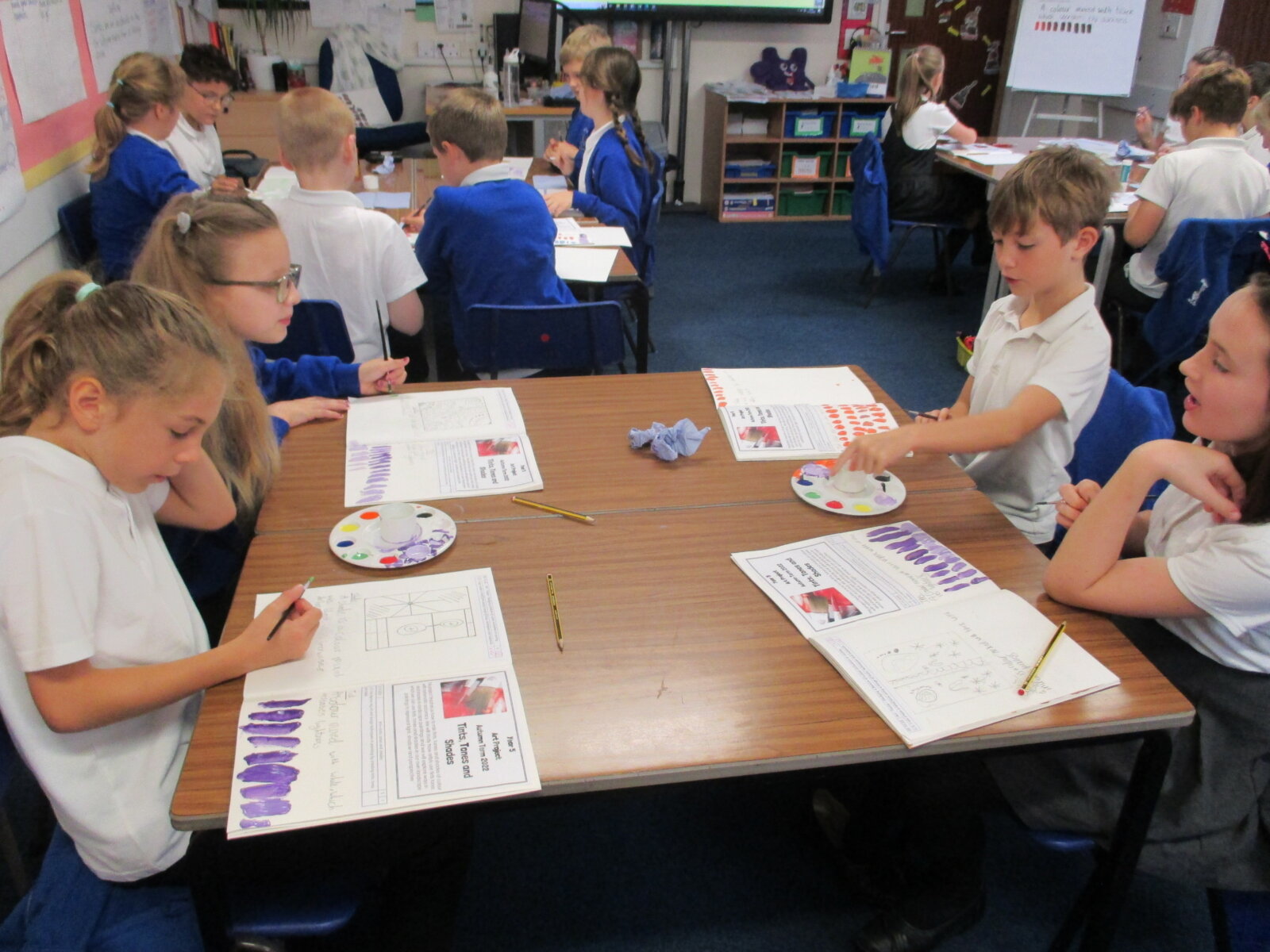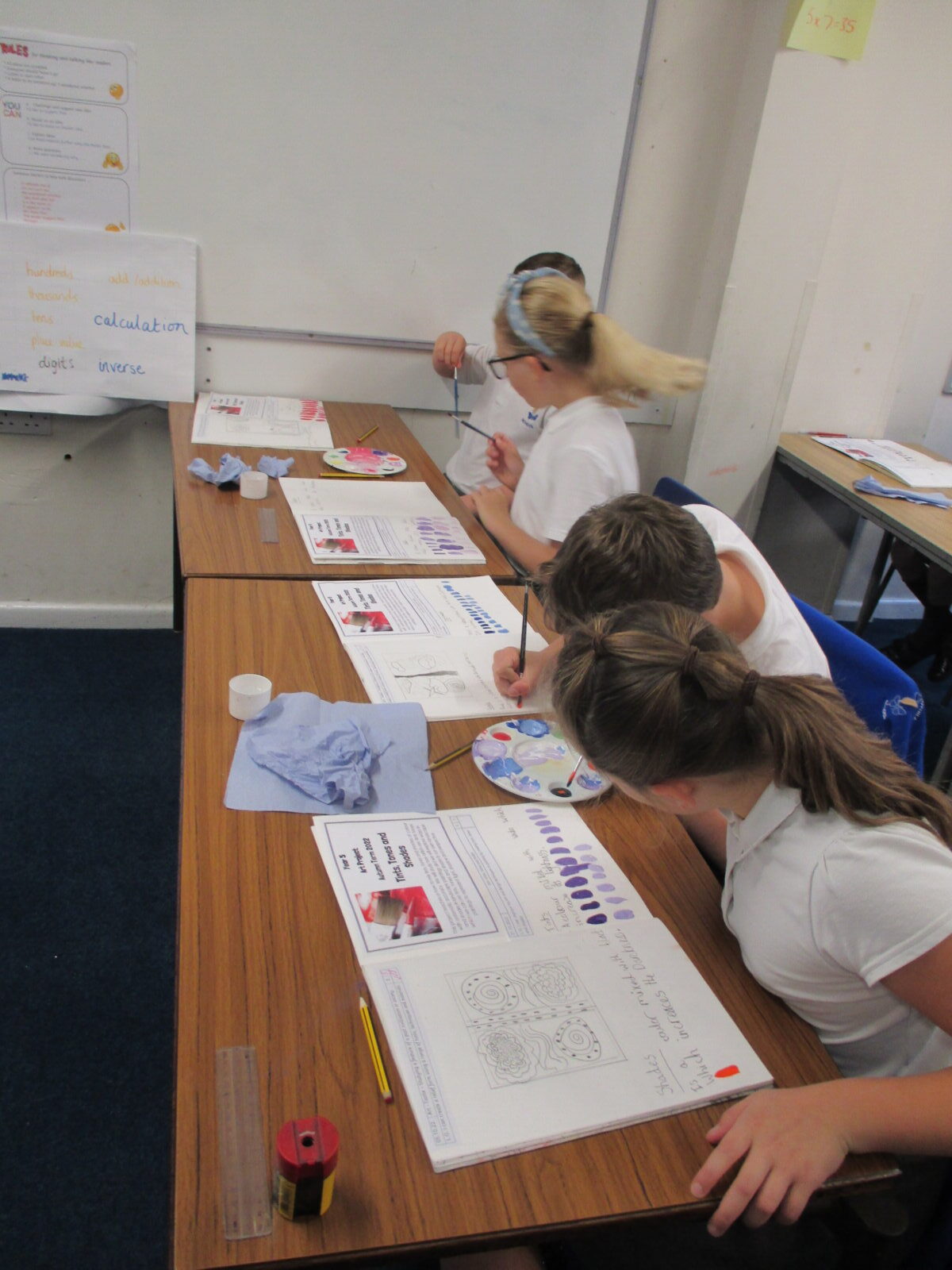 Then we saw if we could match some tints, shades and tones created by some famous artists.  It was so much fun experimenting with adding white, grey or black to colours to see if we could colour match exactly. We have had a go at sketching some preliminary ideas as thumbnails in our sketch books focusing on perspective.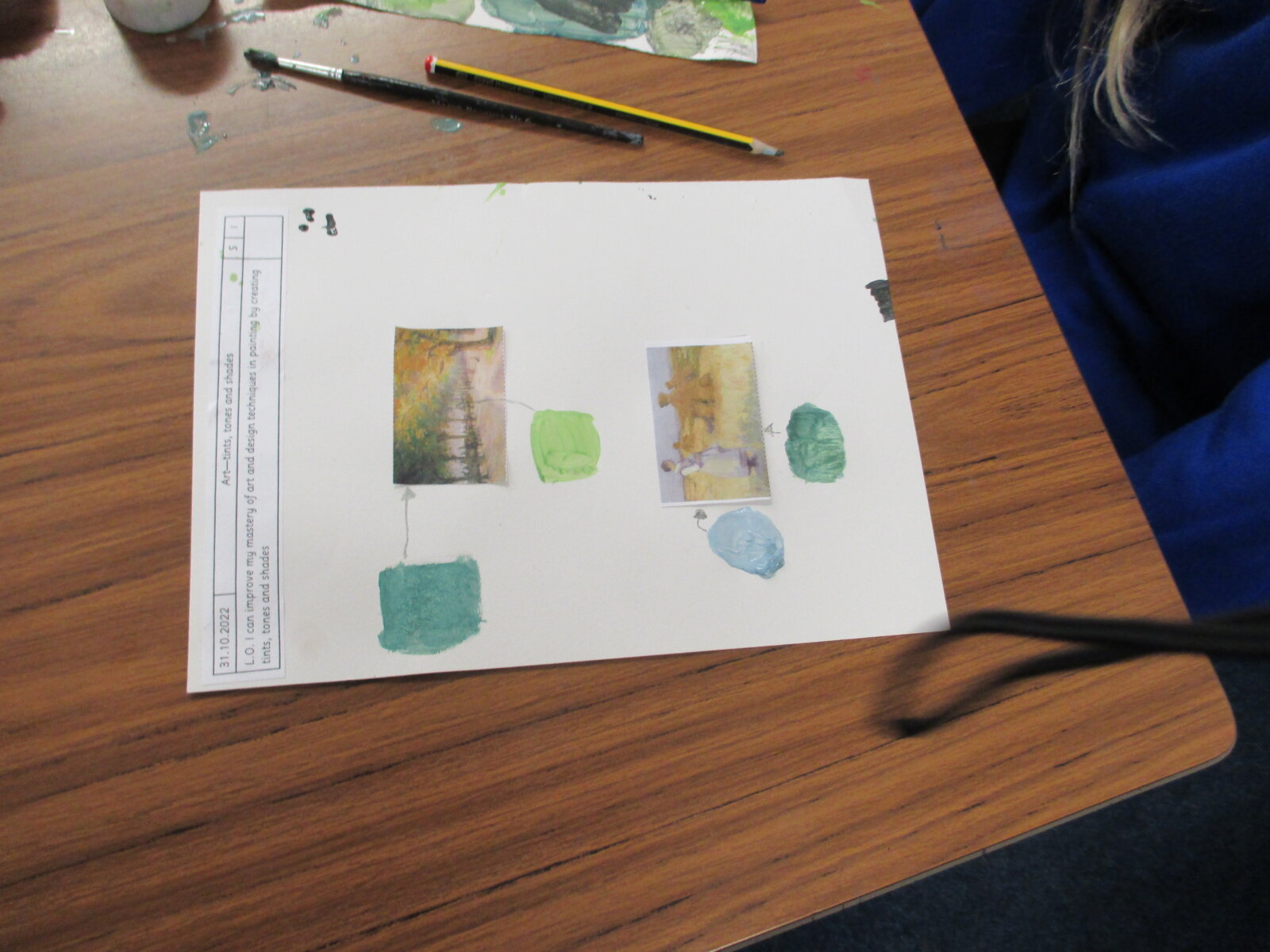 Finally, we applied  all these newly learnt  skills into our imaginary and fantasy landscape.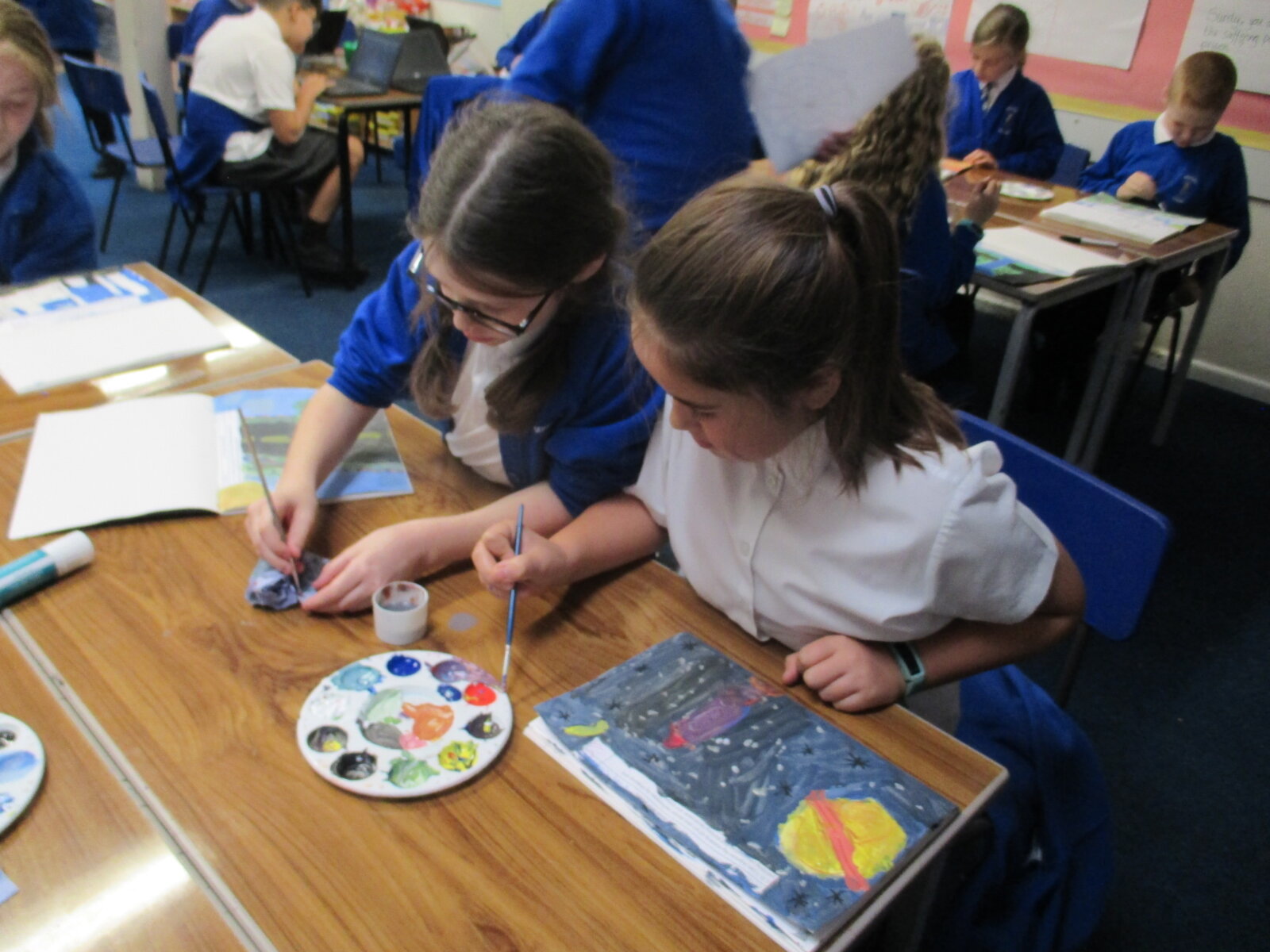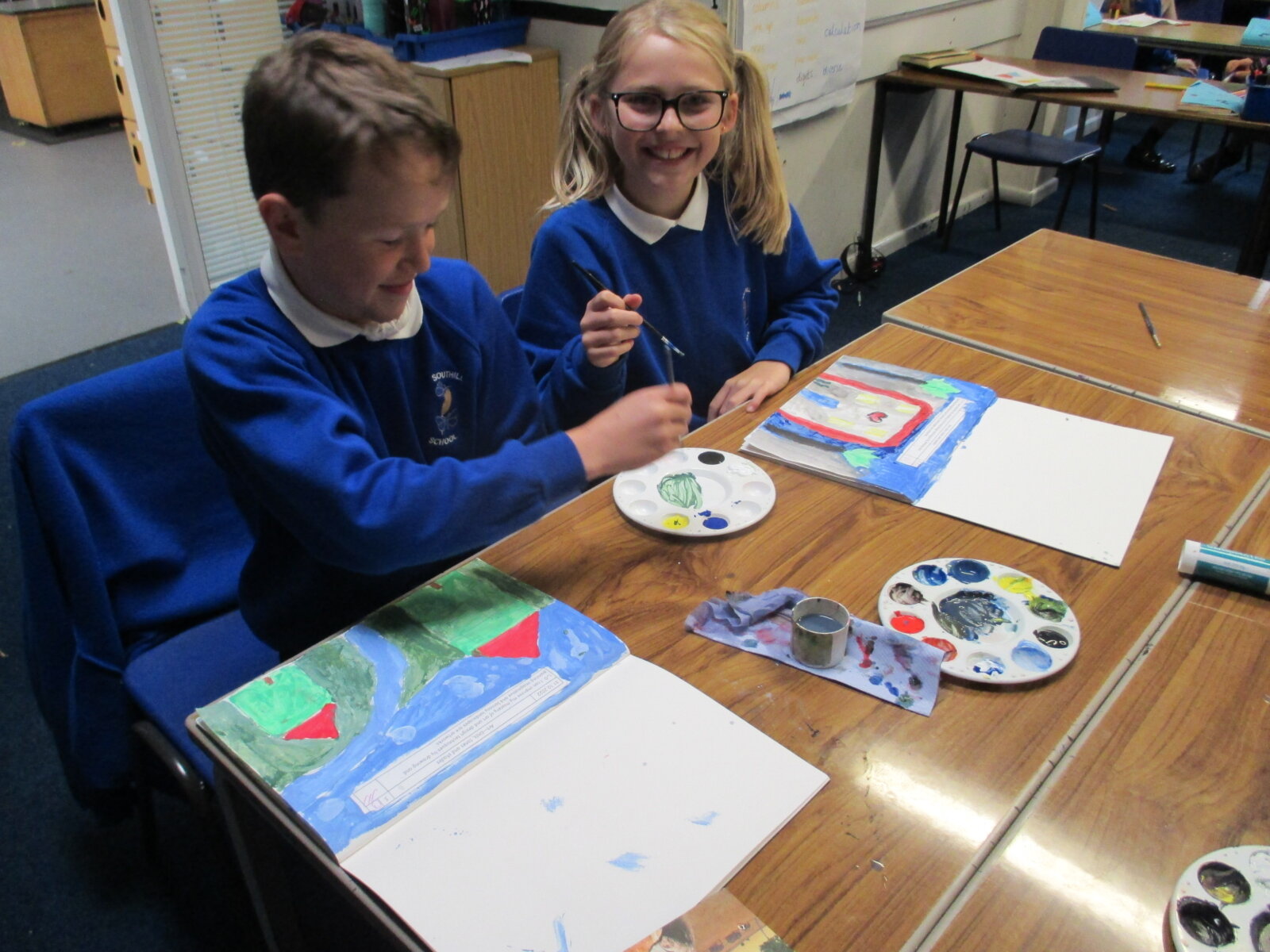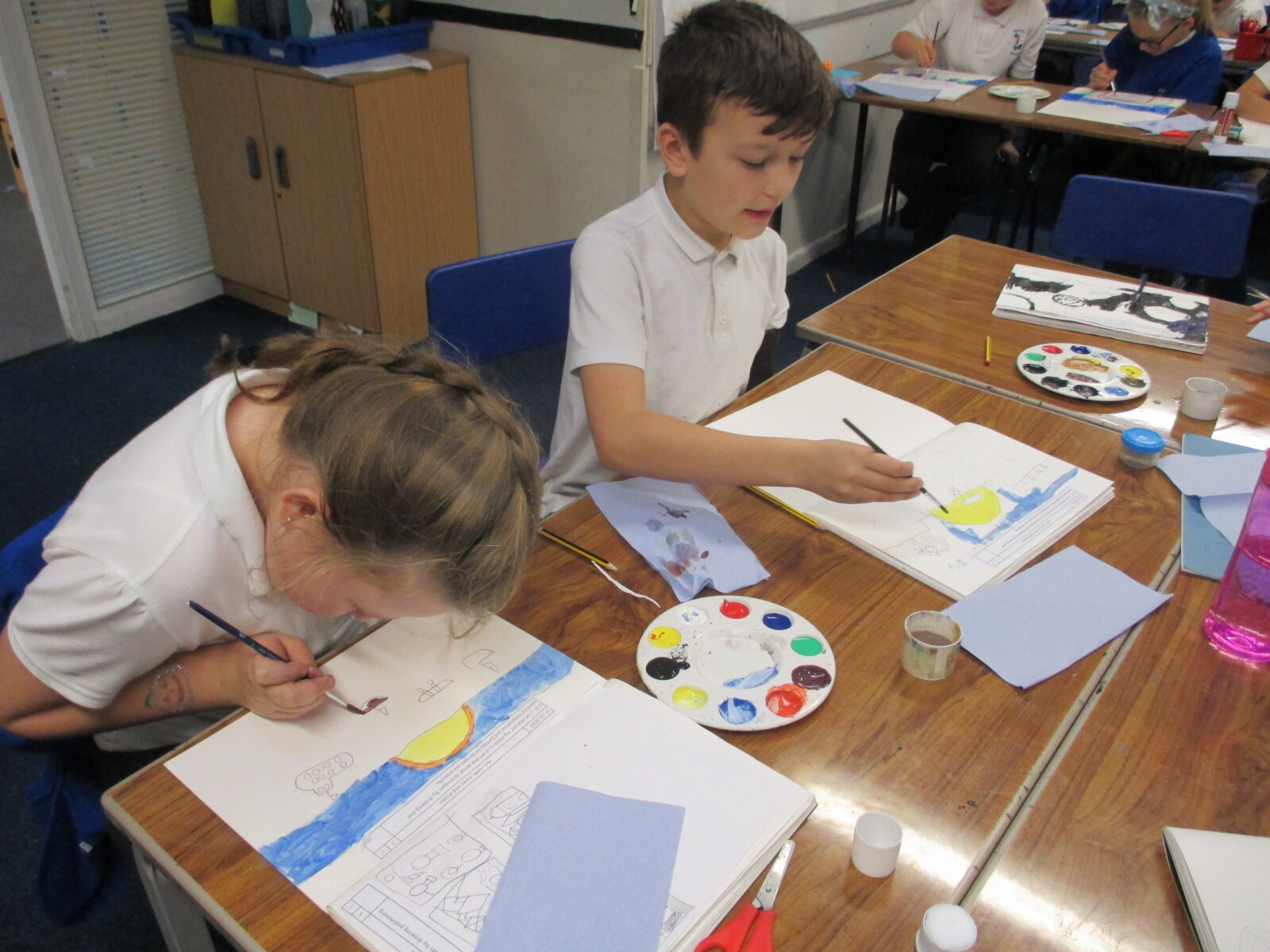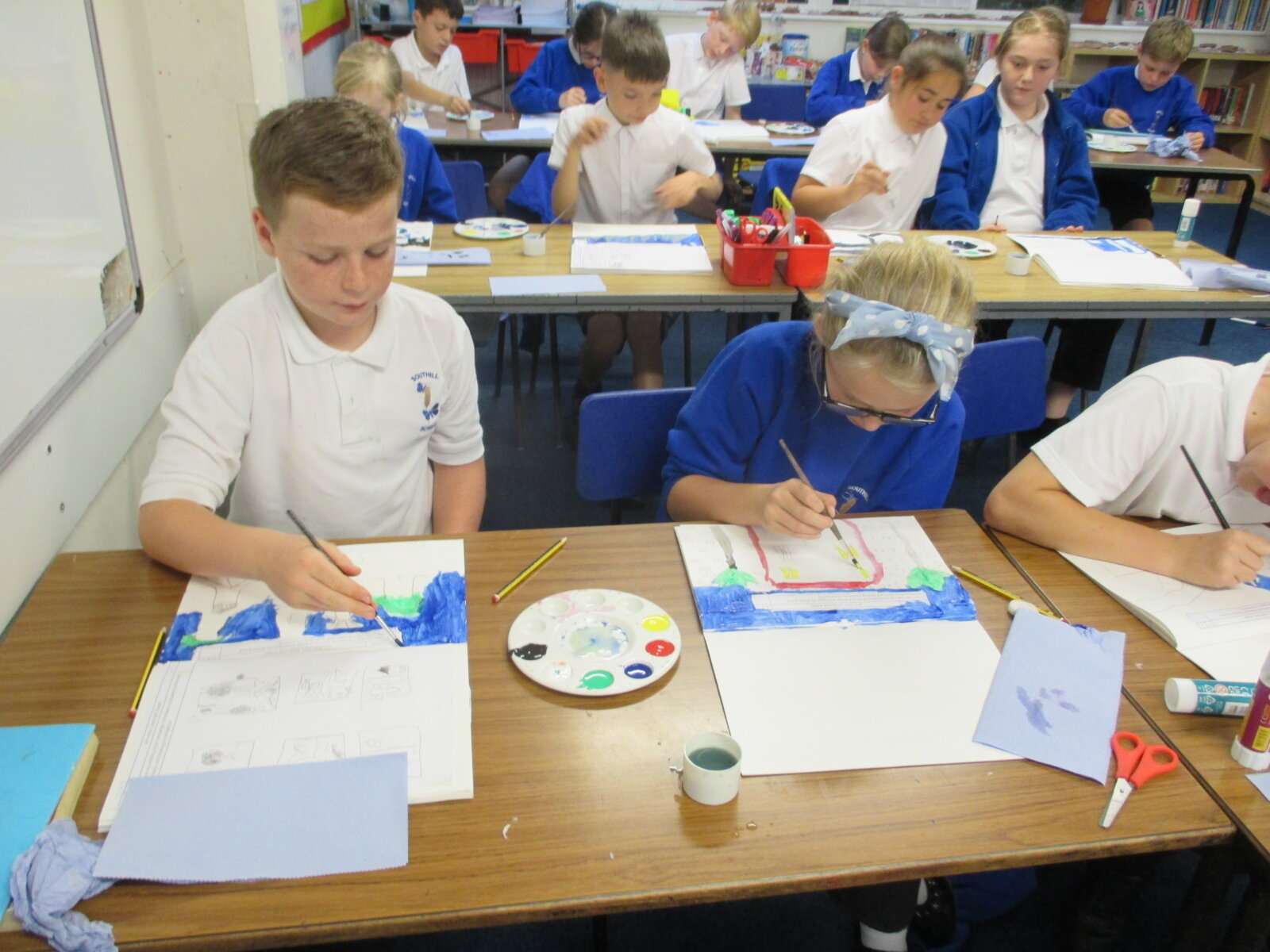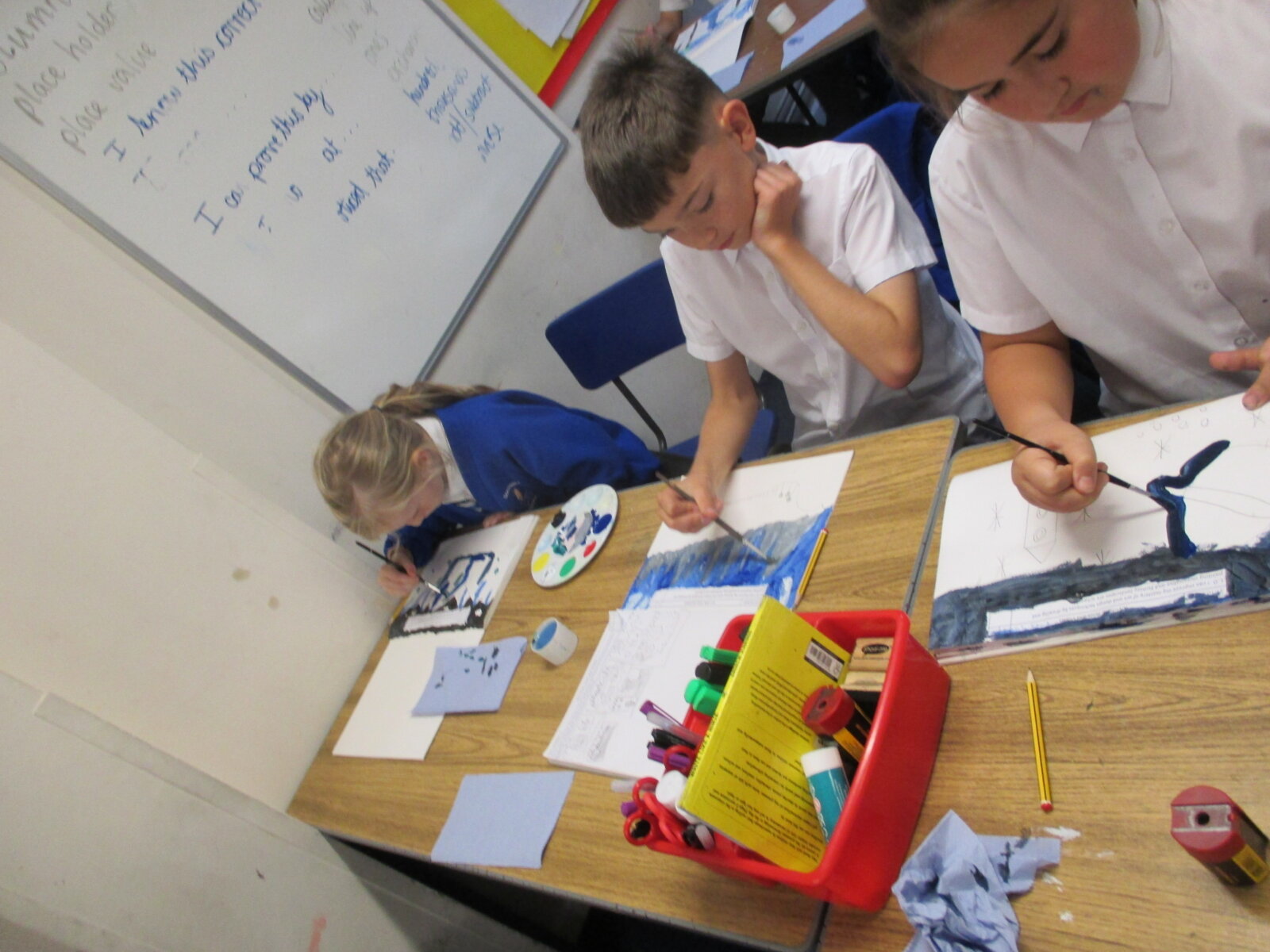 What a creative bunch you are Year 5!  Great work.