We went on our local walk to find physical and human features of our environment yesterday. The children were able to see local landmarks and could identify many different features from our viewpoint in the field behind school.  We identified houses, roads, churches, schools, Bincombe Bumps, farms and pylons as all being human features. The children could then see the sea, the cliffs and coastline from the top of the hill. Luckily, the weather was kind and the rain stopped for us!
Well done Year 1 Geographers!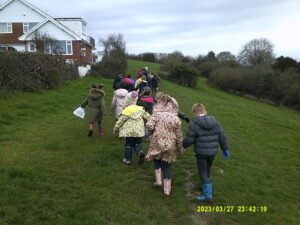 The field was rather muddy, but everyone managed to stay upright!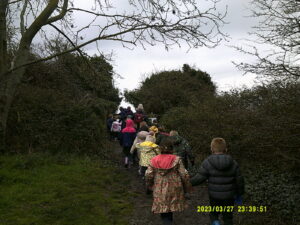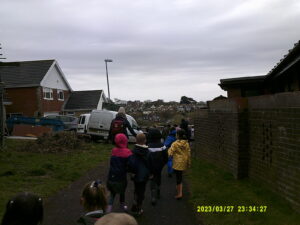 Great view of the road and the bridge.