In celebration of Science Day, today the children took part in a variety of activities all based around the skeleton and movement. They spent time with Mrs Puddick learning about how movement is important to keep our bodies healthy and how our hearts have to work a bit harder when we exercise. In our classroom, we learned a skeleton song about how our bones are all connected to each other and then had a go at making a skeleton of our own (we named him Bobby). The children also had the chance to examine a shark skeleton, a goat skull and some antlers. When they visited Year 2, they met Boris, the full-sized skeleton and learned some of the names of the main bones (skull, spine, femur, pelvis, tibia and fibula). All in all, it was a fantastic day!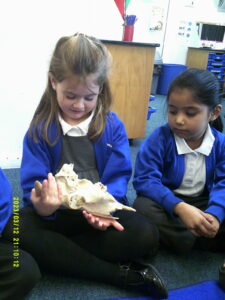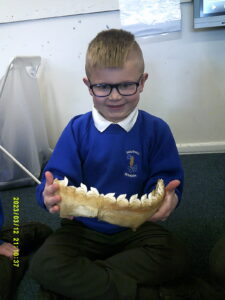 The sharks teeth were amazing. The children noticed that they had serrated edges, just like a knife. This particular shark had six rows of teeth!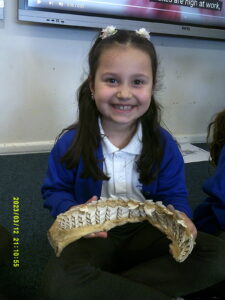 Bobby in bits on the carpet!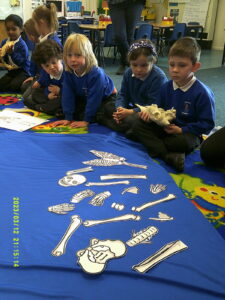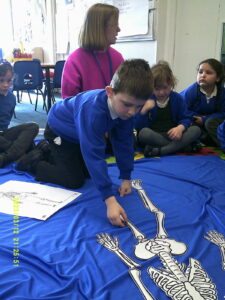 In this game, the aim was to keep the balloon from touching the floor. Heart rates soon went up!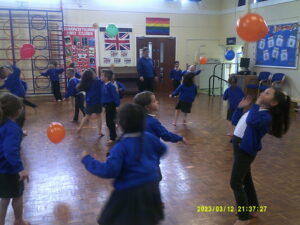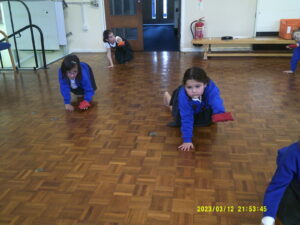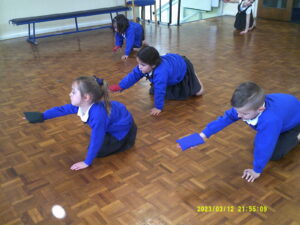 This is Boris, the fully grown skeleton.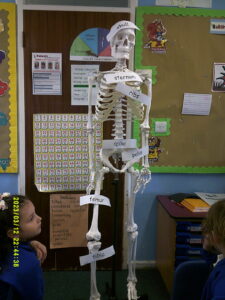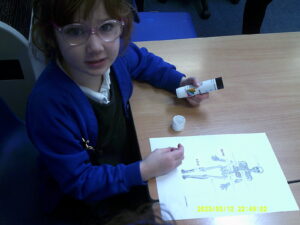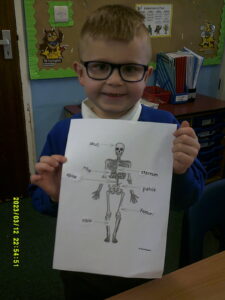 This is a dolphin skull. Some of the children thought it might have come from an elephant as the long nose looked a little like a trunk.