🌙 We've gone out BIG! Sit back and get cosy … it's time for our last Southill bedtime story of the school year, read by some very special storytellers:
'My Big Shouting Day' by Rebecca Patterson
Read by …. ????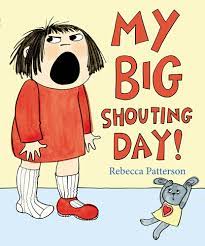 This tale of a shouty, nothing-feeling-quite-right day is one of our favourites here at Southill Primary. We hope that you love it too!  THANK YOU for tuning in for our BOOKFLIX @Bedtimes every month, we've really enjoyed sharing stories with our school community.
 'Goodnight' from Southill Primary. See you all in the morning for our last day of the school year
🌙📘