Our story this week was about a brown bear and lots of favourite animals. We explored the exciting colours and pattern of the text through lots of fun activities.
We made coloured paper chains to help us remember the order of the animals in the story and then tell the story out loud. Have a look at these fantastic examples. We then went on to use our own toys to make up our own versions of the story – I received some amazing pictures and videos.
One of the creatures in the story was a goldfish so we made our own shiny fish. Have a look!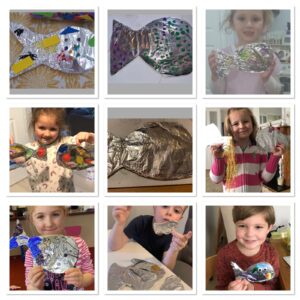 We enjoyed lots of other activities too – exploring numbers 6, 7 and 8, yoga, writing, phonics and our exciting snuggly story session with hot chocolate and cookies. We enjoyed seeing all of our friends on our computer screens and we listened to the story of Kipper's Toybox.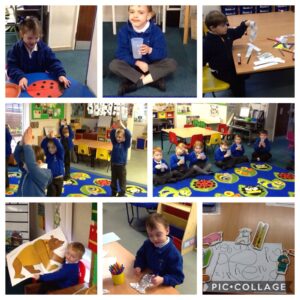 Here is a selection of other learning from this week. The first collection shows us using our own home-made viewfinders when out and about.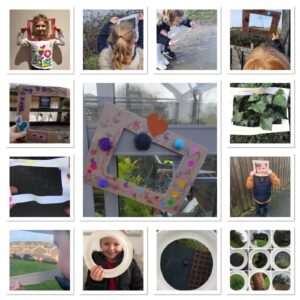 A mixture to finish with – phonics, yoga and maths!