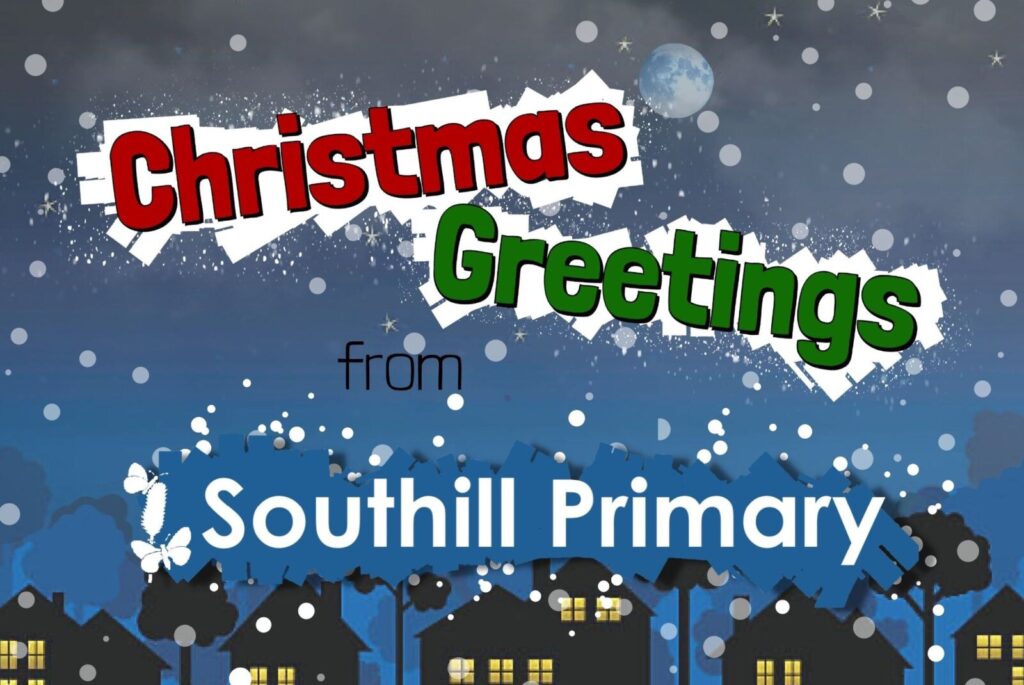 Join us every week day leading up to the last day of term as we enjoy a Christmas Greeting from each class!  While we are unfortunately unable to take part in Christmas productions this year, we hope that these festive messages provide the next best thing while also helping to keep everyone safe and well.  The children have really enjoyed taking part!
We plan to go out in style with a LIVE performance from Year 6 on Friday 17th December (stay tuned for more details) and we also have a special edition greeting from a very important person that day too …
As we can't all be together we just LOVE to read your comments.  Whether you're watching in class or at home – please do let us know how much you enjoyed each video!
Friday 17th December, 2021:
Christmas Greeting #7 AND 8! 'Rocking Around the Christmas Tree' performed LIVE by Year 6, WELL DONE for being so brave by stepping up to singing live!  You all did a fantastic job.
SPECIAL EDITION Christmas Greeting from a very special person delivered just for us here at Southill!
Enjoy:
Thursday 16th December, 2021:
Christmas Greeting #6 'The Night Before Christmas' by Year 2, who all worked hard to learn the story for this performance. We are really proud of you all!

Wednesday 15th December, 2021:
Christmas Greeting #5 'If You Don't Know the Way' performed by Year 5.  Well done for learning this song in a short space of time when you couldn't all be together as a group too.  Awesome effort!

Tuesday 14th December, 2021:
Christmas Greeting #4 'How to Make a Rudolph Christmas Tree Decoration' by Year 4. Well done all, we hope that you've inspired others to give these festive little ornaments a go – they look really great on our tree!

Monday 13th December, 2021:
Christmas Greeting #3 'Twinkle Twinkle Little Star' lovingly sang by Year 1 with their decorated Christingles. A performance guaranteed to make you feel festive! 

Friday 10th December, 2021:
Christmas Greeting #2 Christmas Poems by Reception Class.  Well done to the youngest members of our school for reciting these festive rhymes so beautifully! You really gave us the Christmas spirit …
Thursday 9th December, 2021 :
Christmas Greeting #1 Year 3 read 'The Christmas Pine' by Julia Donaldson. Enjoy!