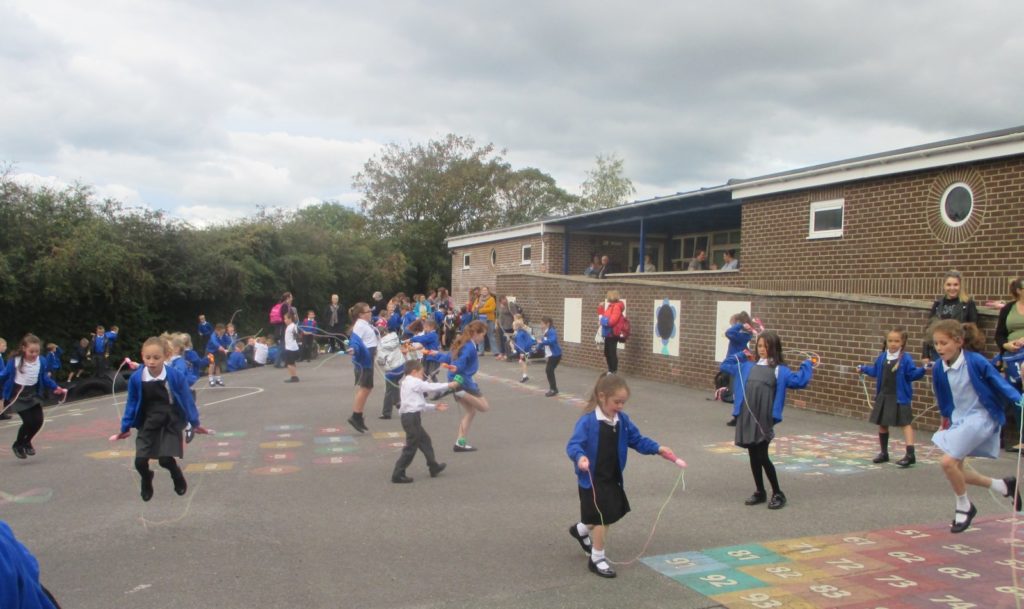 Skipping is not as easy as some people make it look, is it?
Our second Fitness Thursday of the new school year saw us untangling the skipping ropes and warming up for the famous Skip 2 B Fit '2-Minute Challenge'. There was a great turnout this morning – well done everyone. Some of our younger participants tried to convince me their skipping rope counters showed 999 skips! I'll be watching them carefully in the next one.
As for me? Well, it needs work. A paltry 84 after a long summer layoff. We'll be back faster and stronger next time!
Mr Mason