We really enjoyed sharing the story 'Hooray for Fish' this week – so many fish to see and so many interesting words to describe them.
Here we are exploring shells, writing about fishy pictures, reading books, boat building and fishing!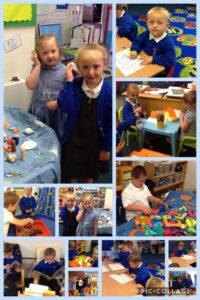 We painted amazing pictures of fish, based on ideas from the story. We used our imagination to create new fish. Have a look at these.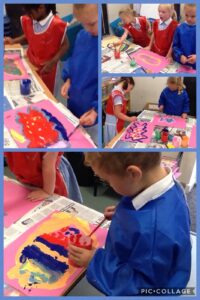 We added rulers to our drawing club and came up with some interesting creations, pictures and patterns. One of us even made a bridge!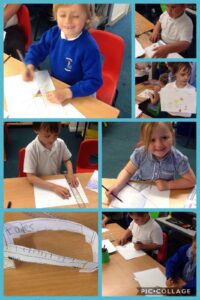 As mathematicians we worked hard to build bridges, comparing longer and shorter designs. We worked so hard.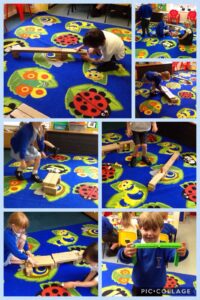 On Wednesday we celebrated a birthday for Mrs Kench – we shared a delicious birthday cake together. Look at the bee – themed napkins! Happy birthday Mrs Kench.
In another fishy story 'I'm the biggest thing in the ocean' the blue whale ate lots of sea creatures. Here are our ideas of what the blue whale could eat.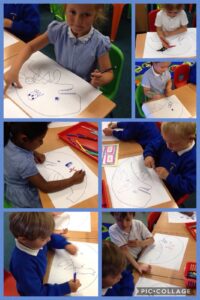 Lots of fishy fun this week!