Covid outbreak update
Having avoided much of the Covid-19 pandemic at school over the past few months, it has hit us hard in the past two weeks. We have had a number of positive cases reported in school and this has meant we have had to contact parents of some classes about the need for PCR testing (some more than once). I know this has been very disruptive for you, and the daily LFD testing that most of you are doing with your children can't be much fun either. It has been a difficult period with 32 positive cases at our worst point, of which 20 were in one class alone.
This led to the tighter bubbling restrictions at school and also to a few other measures, such as enhanced cleaning, changes to lunchtime, suspension of after-school clubs and staff wearing face masks. The children have adapted really quickly and without problem to these temporary arrangements – but then most of them have seen it all before!
The good news is that, thanks to all your efforts at home and that of the staff at school, we seem to have contained this outbreak. We have had no new cases for a few days and some of our affected children have begun to return. I'm not saying that we are out of the woods, and of course another outbreak could start somewhere else very quickly but, for now, things are under control and starting to improve. Thank you everyone for your support.
Christmas
You can imagine that we don't want to undo all this hard work, so there are implications for how we work in school for the rest of the term. Public Health Dorset have also written to schools to say that they don't want us to organise any large, mixed gatherings for the foreseeable future. Our Christmas plans are therefore scaled down a little, but there'll be lots for you to see on the website. More details coming soon.
Remembrance Day
All children took part (at age appropriate levels) in Remembrance Day commemorations last Thursday. They respectfully observed a two-minute silence and donated (with your help) some funds to the Royal British Legion. We were very proud of the children's thoughtful consideration of these difficult issues.
Children in Need Day
Thank you to everyone who has helped their child wear something yellow or spotty for Children in Need Day. With all the current bubbling, it's been really good to have an event that includes everyone from across the school – and to benefit this very worthwhile charity, of course! In total, we raised £146 today.
Dorset Council Children's Services
Following a recent inspection by Ofsted, the overall effectiveness of Dorset's Council's Children's Services has been found to be 'Good'.
From Teresa Leavy, Executive Director: "I am delighted that progress has been recognised and see this as the platform for even better things for our children and families in Dorset. We look forward to building on the strong working relationships with all our partners to make sure that Dorset is the very best place for children and young people to grow up."
Thank you to all parents for your support and help at the moment. It is much appreciated.
---
Other messages
Chickerell FC U9s is looking for players
Chickerell FC is setting up a new U9s team (currently in school Year 4). Training starts on Friday 19th November in the sports hall at Budmouth Sports Centre from 6pm till 7pm.
For more information, please contact Chris O'Donovan on 07391195760 or contact him through Facebook.
---
New Homework Club at Weymouth Family Church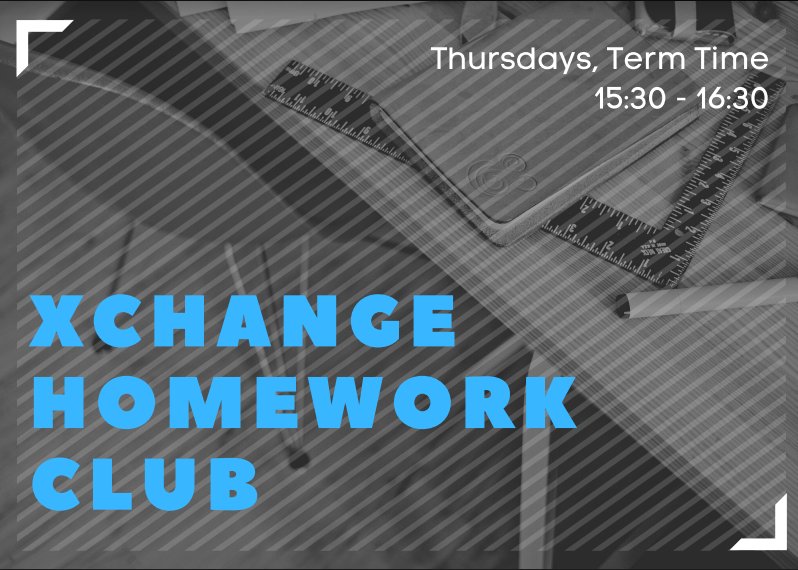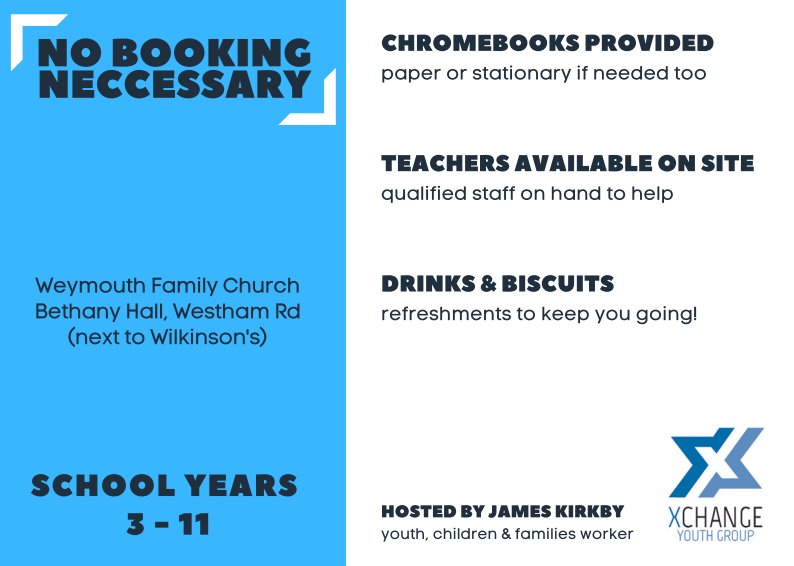 ---
Christmas in Weymouth – some festive dates for your diaries