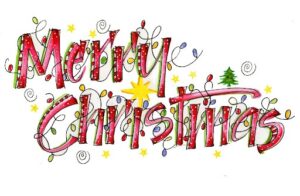 Every time I write an end of term newsletter, I seem to be talking about an unprecedented and difficult time for schools and how we hope to be back to normal next term. Well, this term we did achieve a few short weeks of normality, before it was snatched away again after half term. Things haven't really got much better since, and the outlook for next term doesn't look great, either.
Luckily though, Southill is a school and a community that rises to a challenge. Dealing with the pandemic has been hard for everyone but our children have shown great spirit and resilience, parents have offered fantastic patience and support and our staff have worked tirelessly to maximise learning and to minimise any impact on our children. Whatever next term throws at us, we know we can cope. You've all been brilliant. Thanks everybody!
---
Covid update
Having received some queries about what to do with children who have already had covid, once they are informed that they are a close contact of another positive case, we have found this advice on the government website:
The 90-day window after a positive test
If someone has tested positive with a PCR test, they should not be tested using either PCR or rapid lateral flow tests for 90 days, unless they develop new symptoms during this time – in which case they should be retested immediately using PCR.
This 90-day period is from the initial onset of symptoms or, if asymptomatic when tested, their positive test result.
I have added this information to our covid guidance on the school website, which contains all the information you need to make an informed decision based on your own particular circumstances.
Cases of covid are now very low in school – we only have 6 children isolating at home following a positive test.
---
Christmas Greetings from all our classes
We hope you've enjoyed the Christmas Greetings short films that have been added to our website and social media over the past 7 days. The series ended today with a live broadcast by Year 6 who performed Rockin' Around the Christmas Tree with great style and festive gusto. Our children have really enjoyed making these films and watching those from the other classes. My thanks to Mrs Symonds who has, once again, done a brilliant job of putting the films together.
---
Chesil Reading Project
Here's a Christmas message from the organisers of the local schools' reading project, to which our Year 3 children contributed:
[These videos are] a wonderful celebration of the joy of reading and the collaboration between schools in Chesil, who were all invited to take part. 
So please watch the videos and enjoy the wonderful voices of Chesil children.  These will be shared with our older residents in Weymouth and Portland nursing homes and we are sure that they will add a festive feel to people's lives this Christmas period. They definitely warm the heart!
Merry Christmas to you all and wishing you a happy and healthy New Year.
---
Chase The Pudding
The Will Mackaness Trust are organising the annual Chase the Pudding race along the seafront on Sunday 19th December. It's a 5km for adults and there is a 2km event for under-14s – Chase The Elf, of course.
Every penny raised goes directly to this very worthy and local charity. If you want to take part, or to make a donation, please follow this link.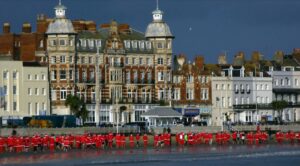 ---
So, that's it for 2021. I hope you all have a safe and healthy Christmas and a fabulous New Year.
We look forward to seeing everyone back at school at 8.45am on Tuesday 4th January 2022.