How exciting! Our new outdoor canopy has been completed and we have been so lucky to receive funding to buy new outdoor resources to use on our decking area.
We can now share our new space with you in these photos. We hope you can see how much we are enjoying the space and new resources to help us learn together.
Can you see our new welly storage in the background?
It's great to be able to play with the sand again.
This chalk board cover is fantastic for our mark making and, because it is quite tall, it helps to build up strong shoulders!
This open-sided house is perfect for making up small world adventures with our friends.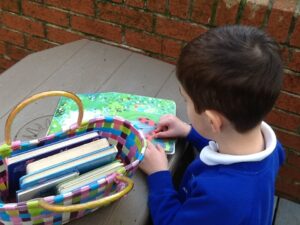 We love having somewhere outside to sit and share our books together.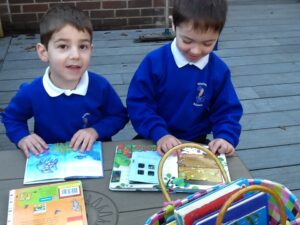 Keep a look out for any more photos as we explore all of our new resources.