A lot of our learning in Reception is based on our wonderful world around us. We love being nature detectives, looking for treasures everywhere we go.
When we were outside we found some beautiful yellow leaves. We collected enough for everyone to have one and brought them back to the classroom with us. We decided to make leaf faces so we used paint, sparkles, glue, sequins and stickers to create them. Look at us having fun with our creations.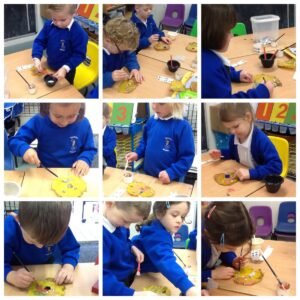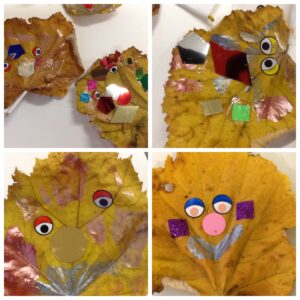 Our Talk for Writing story, The Scarecrow, has a robin character in it. We wanted to find out more about robins so are becoming robin experts. We have been learning how to use watercolour paints and here we are, drawing robins then adding colour with the paints. The brushes were very thin so we had to be very careful. Look how hard we are concentrating.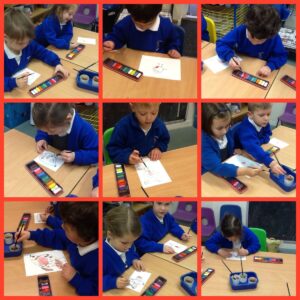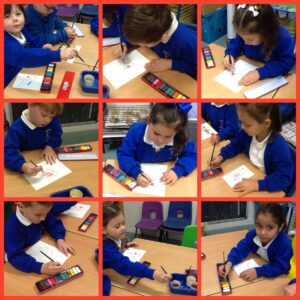 We went for a welly walk outside, looking for robins and berries – we know they like to eat berries in the winter. We also collected tiny treasures using our new nature collectors.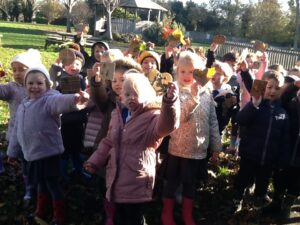 Some of us were lucky enough to find an old nest that had fallen down in a hedge. We brought the nest inside, measured it and looked up what bird it might have belonged to. We think it might be from a robin. This gave us lots of ideas for drawing and making nests and other animal homes. The squirrels are from our story 'The Squirrels who Squabbled'.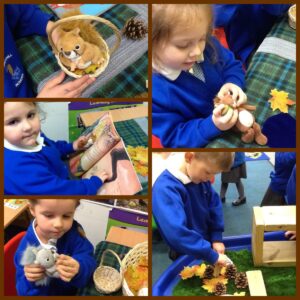 What great nature detectives Reception! Keep up the great work.