What do you see in our classroom?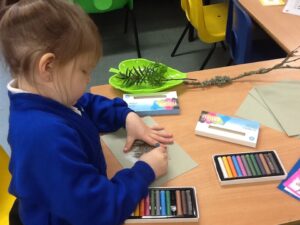 Observational pastel drawings of treasures in nature.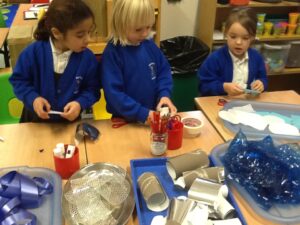 Cold craft…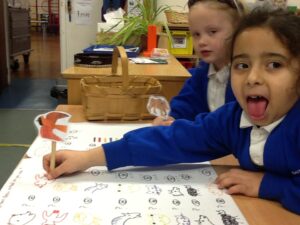 …and re-telling our Brown Bear story.
We had a wonderful time in our first Relax Kids session with Sian. It was almost magical how we all felt so calm and relaxed and very sleepy!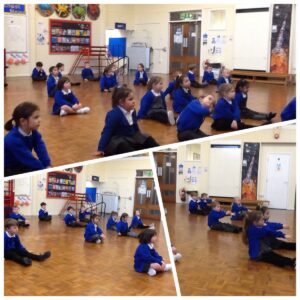 On Thursday we went out looking for clues from Jack frost – we found so many and we even found messages from him!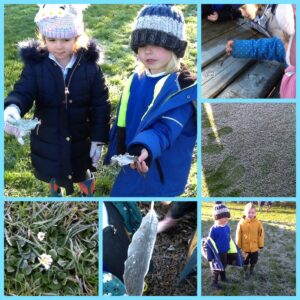 Remember to look at your Phonics book at home to find out about our new digraphs this week.
Also, enjoy reading your new book to your family.