THANK YOU to everyone who kindly donated items to help refugees (those in crisis). In the short time that we have been registered as a donation location we have been able to provide 112 bags full of much-needed items to those who need them most, the last of which were collected just before Christmas.
We are really pleased to carry on this mission and continue to be a drop-off location, operating via 'Care4Calais: Refugee Crisis Charity'. As a school, we are keen to do all we can to help those less fortunate than ourselves, it's a really great feeling.  Therefore we are very grateful for the support of our community.
Care4Calais are an excellent volunteer-run charity who deliver emergency aid to refugees in the UK, France and Belgium, they offer support, social interaction and support children's centres, amongst many other vital schemes. You can find out more about their efforts on the website HERE.
Details of priority, most-needed items are listed on our poster below.  We can accept donations between 9.00 – 3.00pm weekdays only, please leave items outside our Main Office (on top of our lost property box).  The charity will regularly collect our items and they will immediately be put to good use by those who need them most.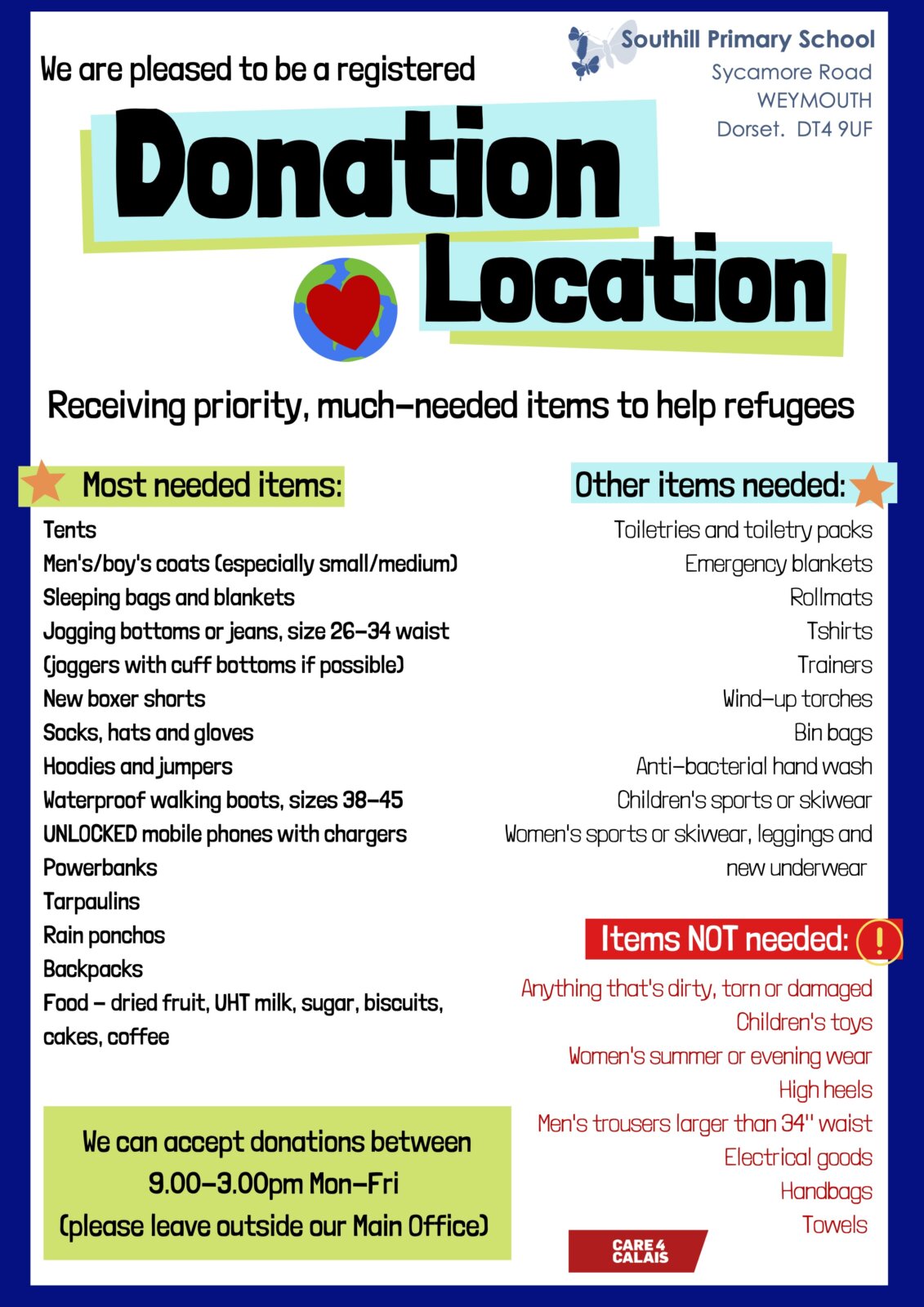 Many thanks for your support.  Together, we can really make a difference to a life in crisis.