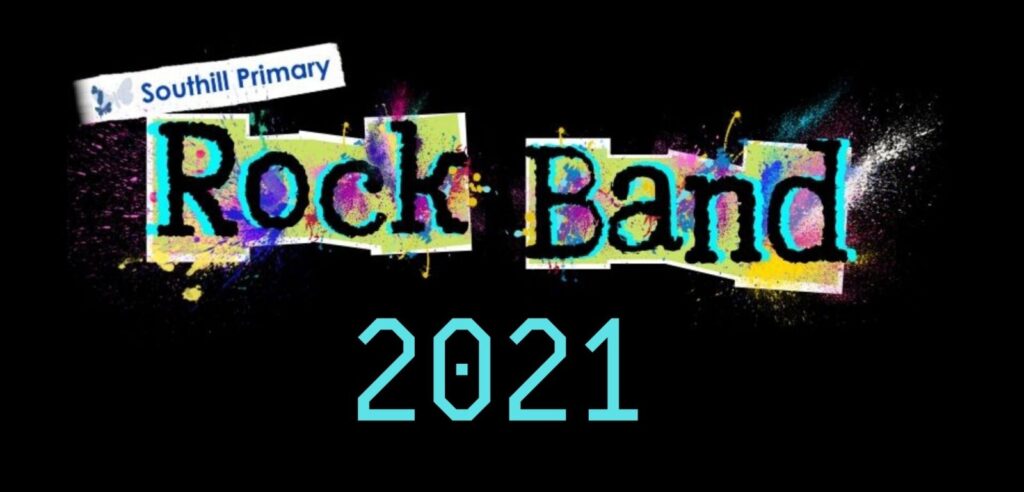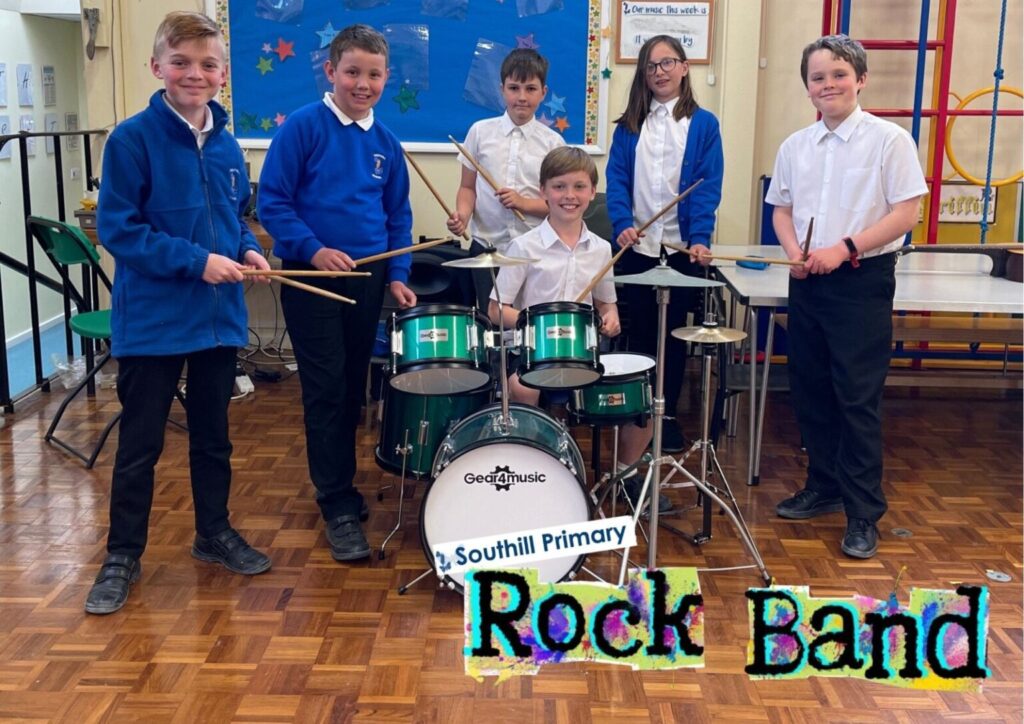 Today we got to enjoy the much anticipated, long-awaited Southill Primary ROCK BAND concert (what a TREAT) and what an awesome occasion it was too! You may remember that their journey began last year – our band made up of members of Year 5 and 6.  However, their journey was cut short back in March 2020 due to sudden restrictions placed on us all, we all know how that went …
Luckily in April this year we were able to resume our Rock Band sessions with members (now in Year 6) continuing their journey.  Due to the restriction of bubbles, we were unable to recruit any new members of Year 5 but were so very pleased that we could continue where we left off.   So, that's just what they did!
Each member has done incredibly well to learn several new skills, including playing as a band (great teamwork) in such a short space of time.  One piece they had only been introduced to the week before their concert, but they totally nailed it.  We're so proud of each and every member, not only for their patience while we were forced to take a break but for showing such great resilience, determination and of course for their reciprocity supporting each other along the way.
With huge thanks to Mr Bell for his incredible work with our band.  We're very lucky to have him at Southill, his time and expertise are very much appreciated.
Check out their performances below which includes highlights from their journey beginning back in February 2020 and perhaps leave them a comment to let them know what you thought, as they were unable to play to our whole school due to current guidelines.
Nice one, Rock Band (aka The Sinister Six)