THE RUMOURS ARE TRUE!!
Yep, you heard correctly …
Southill Primary

Rock Band

RETURNS!
You may recall our SP Rock Band journey which began last year – a brand new after-school club open to Year 5/6 children offering a really unique and totally awesome opportunity to learn a different type of musical instrument and of course how to play together as a band.  Think electric guitars, drums, keyboards AND vocals .. you'll be on the right track.  EPIC, eh?  Back then, understandably we were swamped with requests to take part, after fairly drawing names to recruit our band they got to work with the vision of performing their new skills in a special one-off concert last summer.  Of course, as we all know, their journey was cut short with our first lockdown back in March 2020.
… Drum roll … (tee-tee!)
And so it is with the greatest of pleasure that we can announce the RETURN of our Southill Primary Rock Band, from today! With lockdown restrictions finally lifted, Mr Bell is able to resume this club with one bubble only (following current guidelines).  Therefore all members of our then Year 5 class (now 6!) have been offered the opportunity to carry on where they left off, which of course they eagerly accepted.
Meet our Southill Primary Rock Band 2021: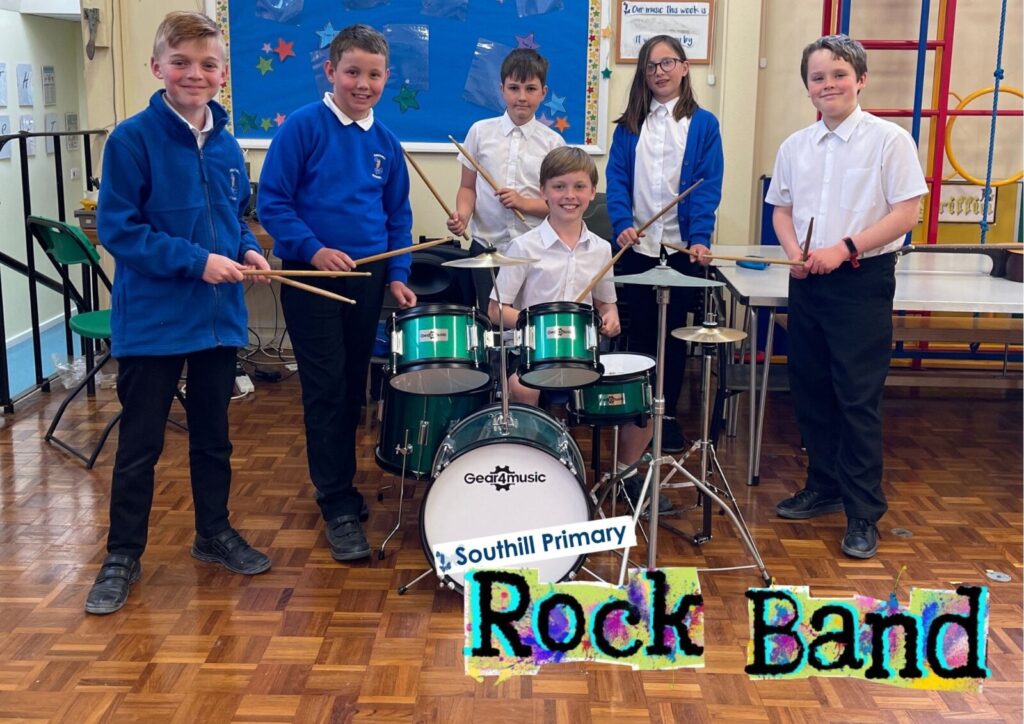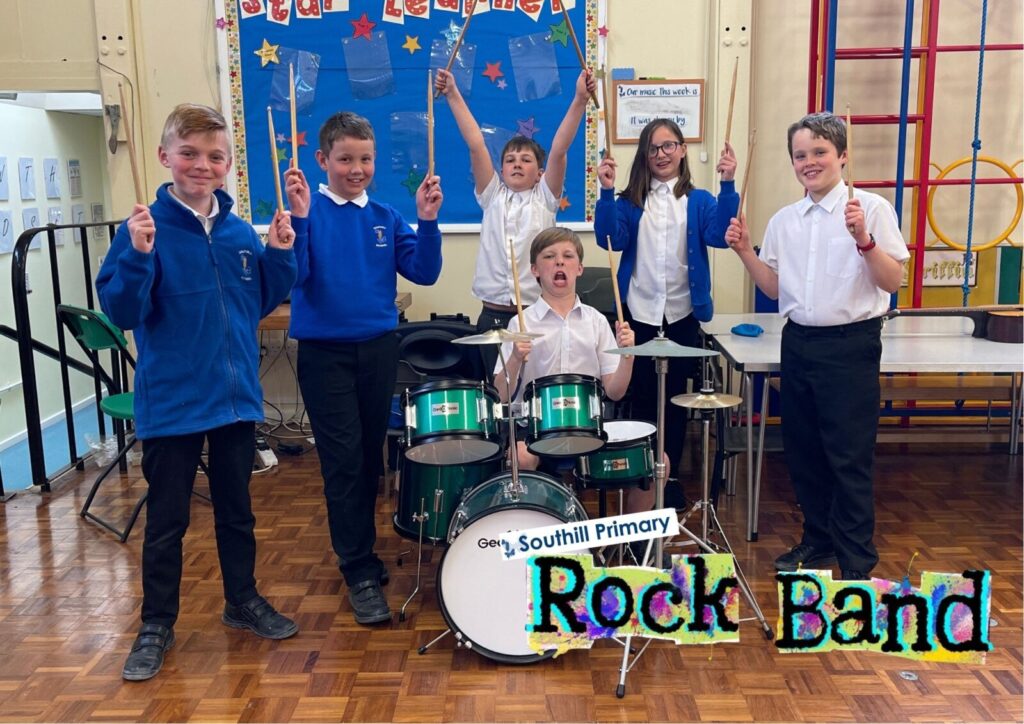 Watch this space for news of their progress. We hope to be able to put on a concert for Rock Band roadies (parents/carers of the team!) and perhaps to even stream it live for the rest of the school to all to enjoy. No pressure on our band!
Fingers crossed …