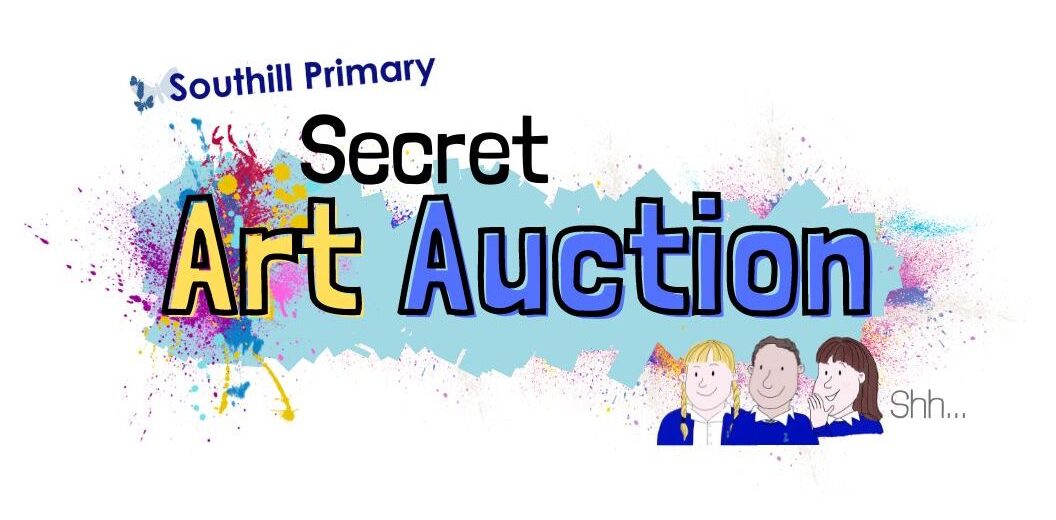 It's LIVE!  Our Secret Art Auction has landed, featuring a wide and wonderful selection of hand-drawn/painted postcards created just for us by local artists and art groups, authors, illustrators and celebrities! Bidding is open until Sunday 26th March, all funds raised will support our dream of achieving dedicated space for pupils to play and practise music.
⭐️CLICK to browse all our lots and place your bids⭐️

But what's the secret?  You'll only discover the identify of each artist after the auctions end, adding an extra edge of excitement!  With thanks to all our artists for their unique donations:
Zoe Barnes Artist
Stephen Bithell Local Artist
Hanna Carter Artist
Rylan Clark TV Personality
Martin Clunes Actor
Andy Cope Art of Brilliance
Claire Jelly Food and Lifestyle Illustrator
Katherine Jones Royal Academy
Caro Lester Local Artist
Michael Rosen Author and Poet
Axel Scheffler Author and Illustrator
Jeremy Vine TV Personality
Darrell Wakelam Teacher and 3D Artist
Anonymous
Christine Bartholomew
Roy Boughen
Ian Brooke
Susan Buckland
Janet Curtis
S J Durston
Sheila England
C Harrison
H M Harrison
John Horrell
Veronica Jefferies
Avril Larsson
Linda Legg
Charles J Maher
Carol Morrison
Caroline Nairn
J Rice
Max Roby
Daphne Stevens
Sue Tindall
Penny Waller
R L Wilks
Mick Young
We are really hoping to raise as much money as we can to boost our vibrant curriculum. Children at Southill learn to play instruments such as the drums, electric guitar and keyboard; exploring use of pitch, harmony and tone through performance and composing too!  We are passionate about the arts, with a Rock Band, 'Pop Stars' and numerous 1:1 and group tuition.  Our pupils would benefit enormously with some proper space, allowing us to best invest and nurture their talents.


So please help us to achieve this dream by supporting our fantastic Secret Art Auction and look out for future events too.  Feel free to tell all your friends!