We have been learning all about how to build suspense in Year 4 this week! With the help of our model text, we created a suspense toolkit including the following techniques: using 'empty' words, showing (not telling) the reader how the character is feeling, using questions, direct speech, short sentences, dramatic connectives, the rule of three, powerful verbs and the use of senses. We have had lots of opportunities this week to apply these different techniques and have produced some brilliant writing focusing on different settings.
We have retold our model text each day, using actions and expression to bring it to life. Below is a video of today's retelling! Well done Year 4, you were confident and enthusiastic!
Here is a copy of the text map in case you would like to practise this at home: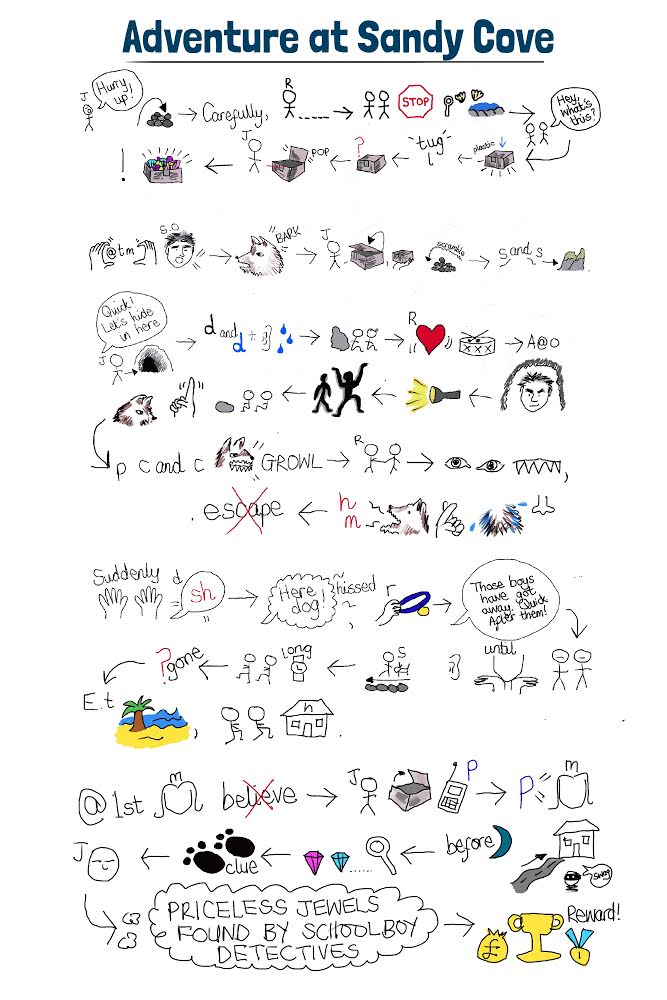 Have a lovely weekend everybody!