When Crab finds a new shell, he doesn't want to share it with anyone – especially not a blobby purple anemone and a tickly bristleworm. But life in the rock pool proves tougher than Crab thinks and he soon finds he needs his new housemates.
Here we are exploring our own rockpools and characters from the story.
We made our own homes for a hermit crab – what do you think of them?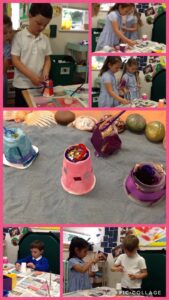 In our drawing club we drew characters from the story in a rockpool. Then we wrote sentences to describe our pictures and to tell people what to look at.
As mathematicians, we explored how to double numbers. We also played a game to find out different ways of making ten.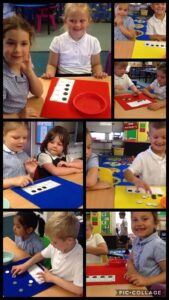 In other news…. in this hot weather we get tired very quickly. This week we had 'quiet areas for one' set up in our classroom to allow us time to relax on our own.