We certainly took advantage of the beautiful weather over the last few days.
On Thursday afternoon, we headed to the garden in search of flowering plants. We then set about creating observational drawings of these plants in our sketchbooks – using pencil to sketch and both soft and oil pastels to add colour. During the lesson, we had to look carefully – taking our time and concentrating on what we could see.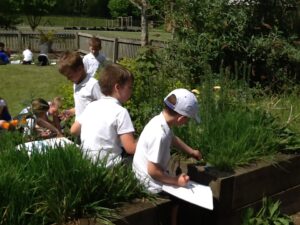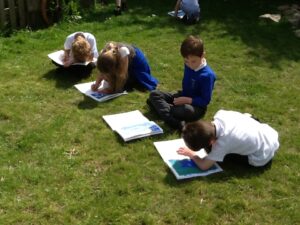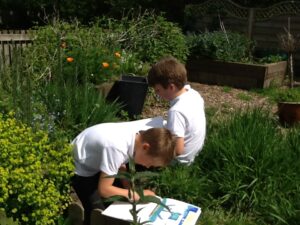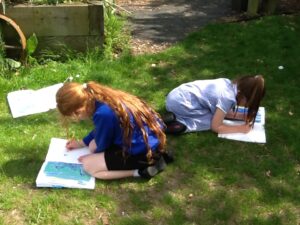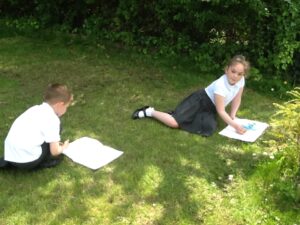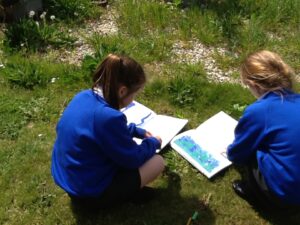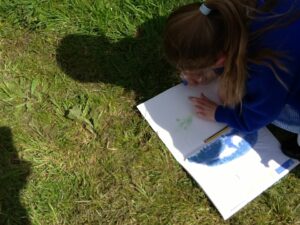 This week, we have also set up our own scientific investigation to find out what plants need to grow and stay healthy. In the photos below, you can see us planting some onion sets. We have decided to place some on the windowsill and some in a cupboard near our classroom. Of the sets on the window, only some will be watered. Which will grow and remain healthy? We've made our predictions and will find out over the next few weeks!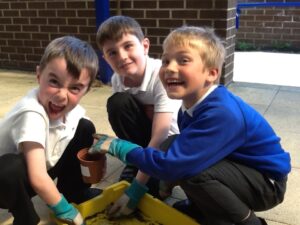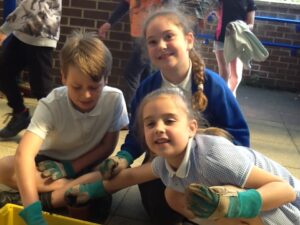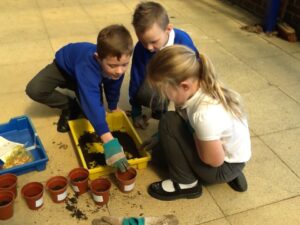 In other news, many of our sweet pea seeds have germinated!  We were very excited to see that lots have grown shoots/stems. More updates to follow!