This week we became bird watchers! We read the story of Spike's Best Nest and followed him on his journey to find the best nest. He tried other places such as a lily pad and a scarecrow, but his nest was best after all!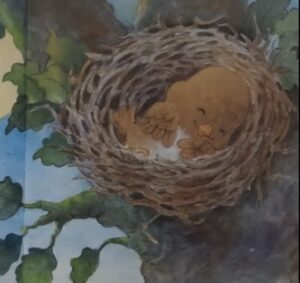 Come and enjoy looking at pictures of us exploring the story and learning more about birds.
Here we are using magnifying glasses to look closely at pictures, writing about birds and making bird stick puppets.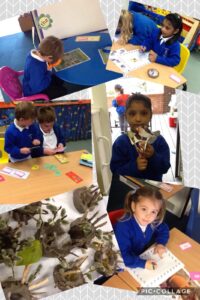 Here we are exploring water, and using binoculars at our bird watching station in the classroom.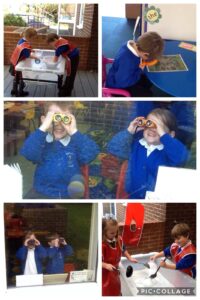 Look closely at our beautiful bird nests. We made nests outside then brought some natural materials back to the classroom. We made nest shapes from clay then added twigs, sticks and leaves.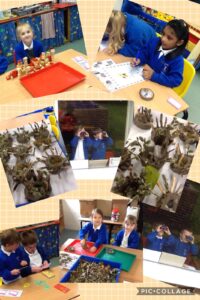 Each day we have enjoyed watching live bird-cams on Wildlife Kate's website. We are very excited that a robin has made a nest in a teapot and we have been watching the robin closely.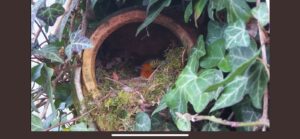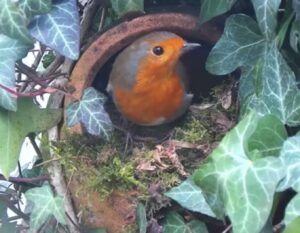 Have fun bird watching when you are out and about over the weekend and let me know what you see!