Join us as we take part in Sustrans Big Walk and Wheel COMPETITION!  All you need to do is to walk, wheel or scoot to school every day between 20th-31st March.  We've also got some excellent events planned including a Bike Squad ride and legendary silver PADLOCK PRIZES …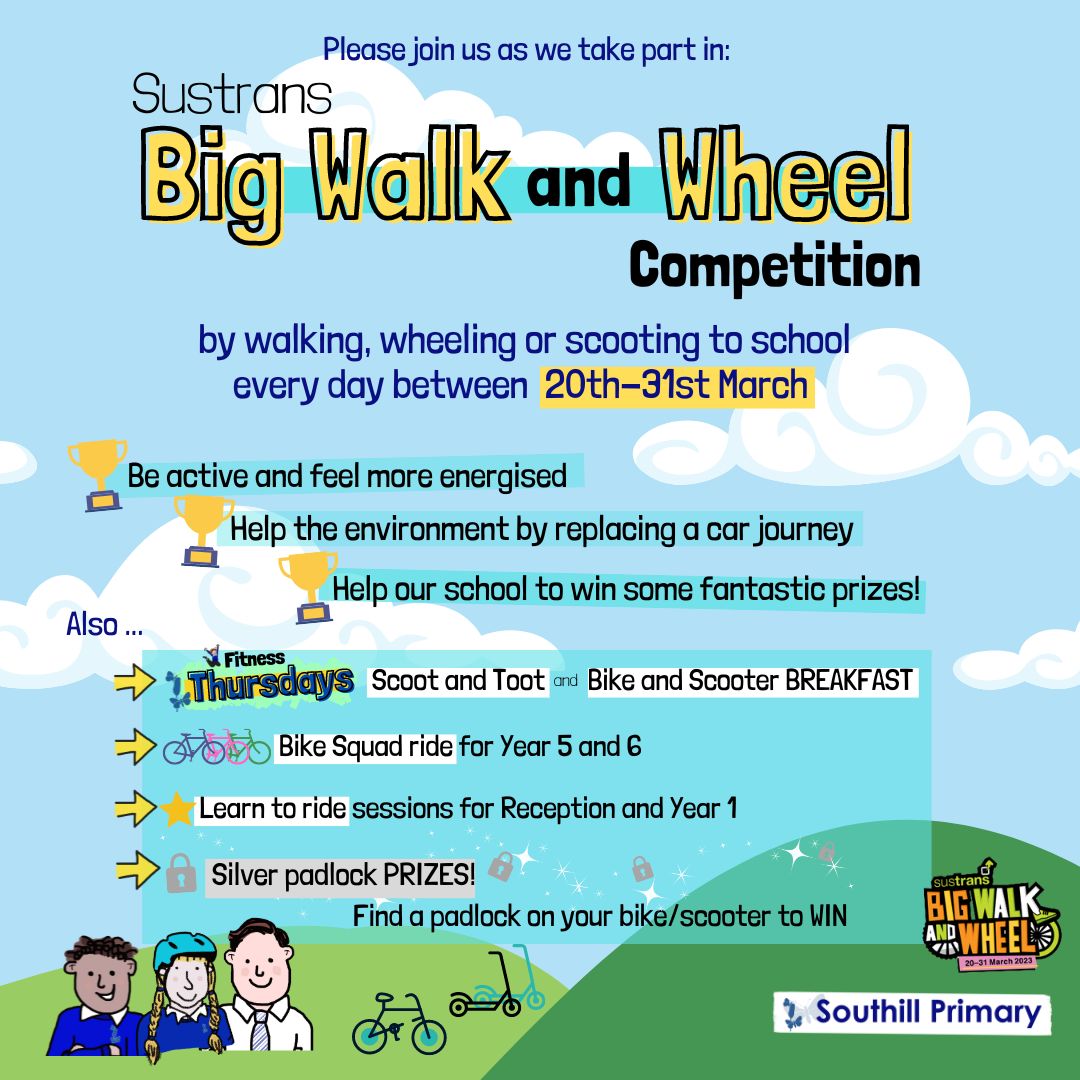 This popular event is designed to encourage healthy lifestyles and attitudes – all the things we are really good at here at Southill.  The competition is always good fun, especially as we can compare our efforts with other local schools and see how we're doing on the leaderboards.
We are really hoping for as many people as possible to travel to school on foot, scoot or cycle, as everyone who does this (including parents, carers AND siblings!) will be recorded by teachers each morning before our Sports Leaders upload the data to Sustrans.  So, the more you join in – the better we'll do as a school community so please help us by encouraging your friends and family too!  If you live further away, you could consider parking at the Southill Shopping Centre carpark and tackling the hill up to school.  You'll then benefit too from a healthier start to the day.
For more info on the competition, take a look at:
🛴Sustrans Big Walk and Wheel official website 🚲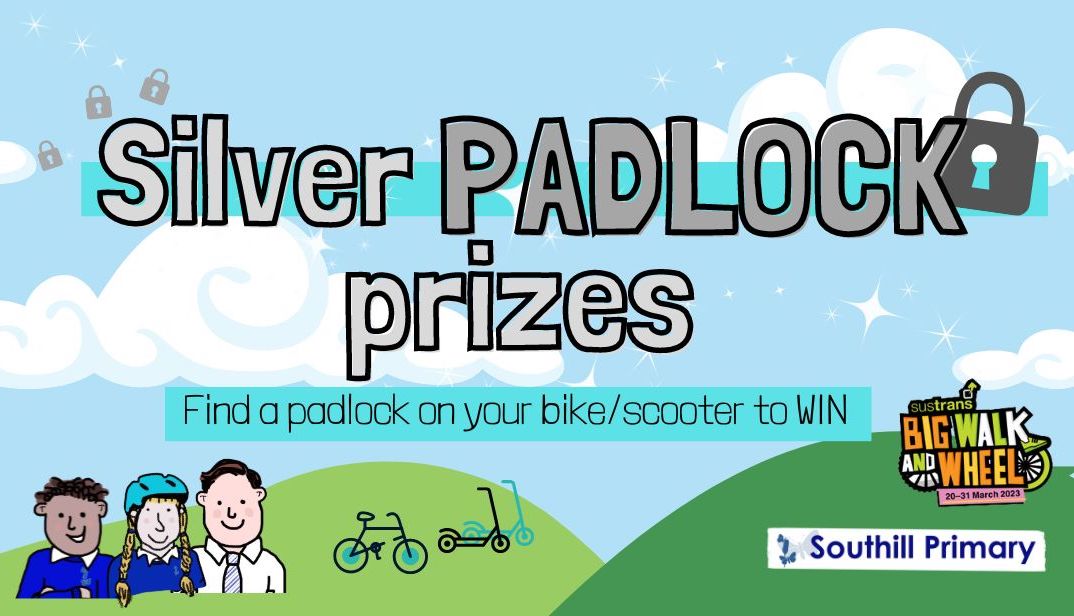 Go Team SOUTHILL! Let's do this!