As part of our transition to Southill, we stayed for lunch today and yesterday. There were lots of excited children, especially as we got closer to midday!
Some of us brought our own tasty lunches along and the rest of us had delicious hot meals. When we went into the hall we sat with our friends to eat. The pasta meal was popular on Thursday and then fish and chips today.
Here we are enjoying lunch together.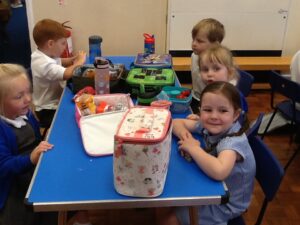 Look at our tasty lunches and our new lunch bags and boxes.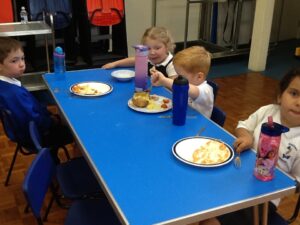 We were hungry so we ate as much as we could.
I wonder what will be on the menu next week.