In Music for the last 3 weeks, Year Five have been learning about composing electronic music using professional software, and writing rap lyrics over the top! By connecting a Macbook to the class screen, the pupils were able to see how music software can be used to create electronic drum beats, bass lines and keyboard parts, multi-tracked on top of one another. During this process we learnt about the history of electronic music, and we were amazed at how long ago drum machines and synthesisers first made an appearance!
As a group we composed an extremely cool rap backing track, then the class got to work, writing their own lyrics over the top to create the Year Five Rap. Rapping is also harder than it seems, as it involves a lot of rhythmic awareness and careful placement of syllables, making sure everything is pronounced clearly.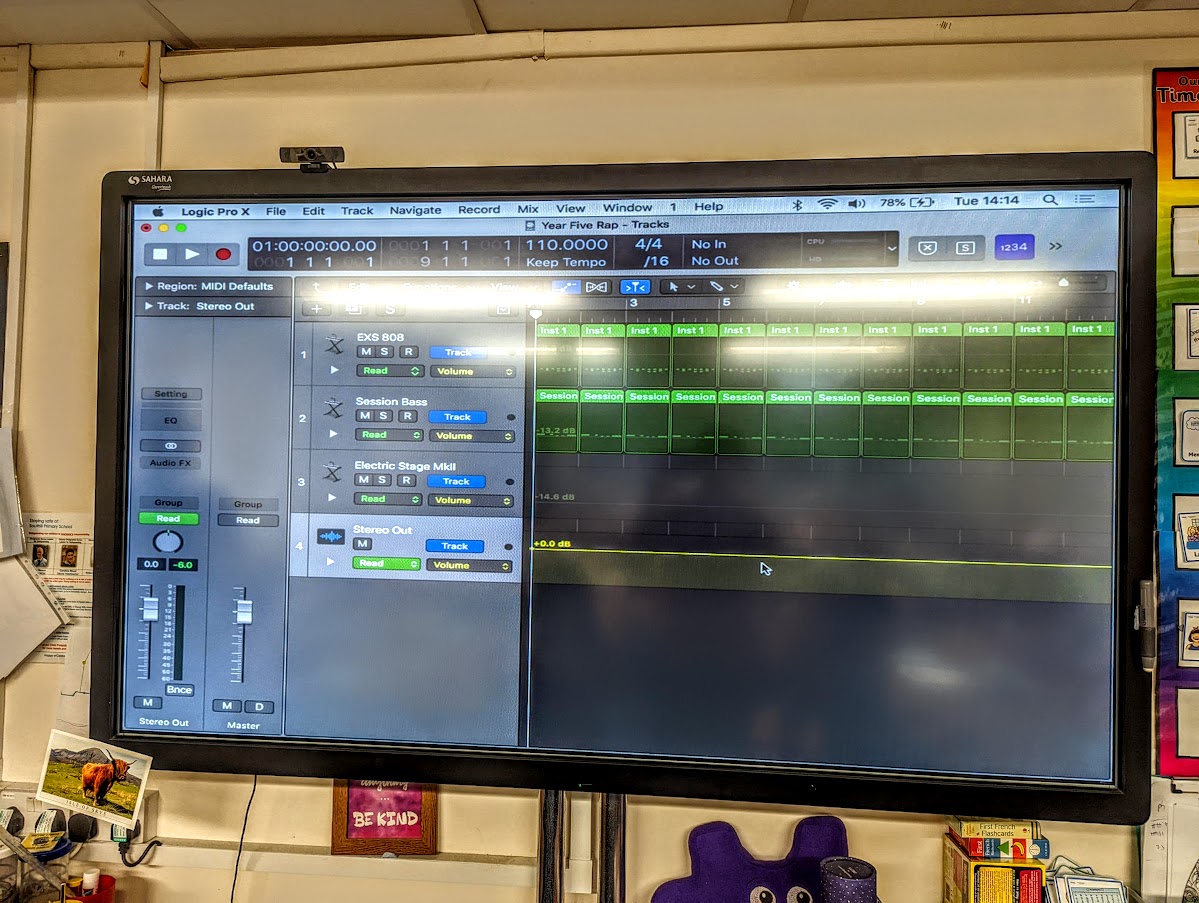 Here is the finished article.  I challenge you to not to nod your head to the beat!!
Well done year five. Writing your very own piece of music is a such a great way to see out the year!