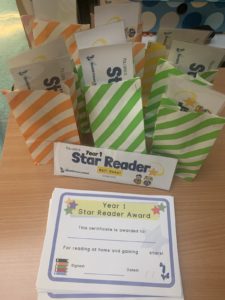 Well done to all those children in Year 1 recognised as Star Readers for reading at home every day!  Their commitment to reading really helps them with their learning, which has also enabled them to make significant progress since September.   Today they each received a small prize and certificate, all gaining 6 reading stars or more.
The scores will now reset and we look forward to rewarding more children just before Christmas.  Everybody is extremely keen!  Please remember, our school policy is to read at least 10-15 mins at home every day – on busy evenings just a few pages is plenty and will really make a difference.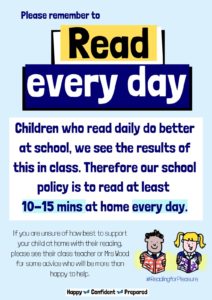 Year 1 (like many of us!) really are a class of enthusiastic readers, it's been wonderful hearing them discuss their current reads, bringing in their own books from home and of course joining in with our Bookflix project.
Happy half-term reading to all!