This week we are learning our new Talk for Writing story – The 3 Billy Goats Gruff. We went outside to our wobbly bridge to tell the story together.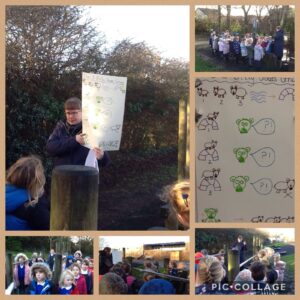 We got together in our drawing club to draw the setting of the story, key features of the scenery and the characters we meet.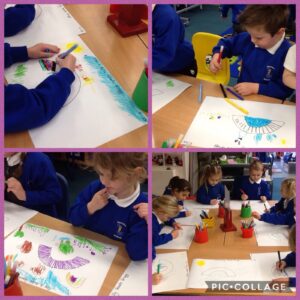 Here we are enriching the story through our provision. We have been re-telling the story, building bridges and making bridge sculptures. We have also written super sentences about animal pictures.
As mathematicians, we have been learning about how we can make the numbers 4 and 5 in different ways. We did this by singing number rhymes and acting them out using 5-frames. We also enjoy playing a 5-frame game and games to sort and match numbers.
As we continue our P.E sessions in the hall, we were excited to use one of our climbing frames as well as ramps and stools. We are making our shoulders strong as we climb and our legs strong as we jump and land.
Elsewhere…
Enjoying telling and reading stories in our cosy book corner.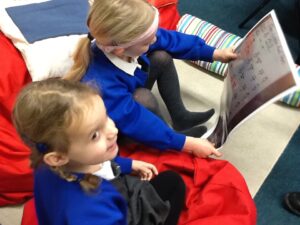 Well done for some fantastic reading at home and home learning too! Watching bird cameras, reading and rabbits!