It was so exciting to meet all of our friends – we are now a class of 30!
Here we are enjoying spending time together in our classroom.
Can you see us writing, reading, exploring shapes and playing with small world toys?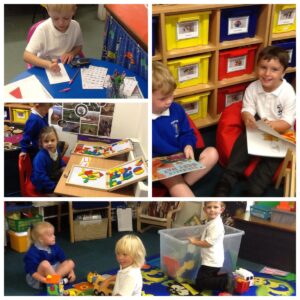 Here we are making shiny creations, moving on our scooter boards and sitting on our special bugs!
Space play with astronauts, crafty creations, drawing club and sunflowers!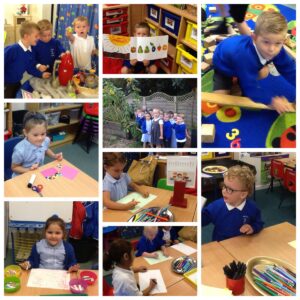 We are excited to have started out Little Wandle Letters and Sounds too. Look at us exploring sounds in words!
Thanks for another great week at school.