Southill Primary School needs your help.  Calling all those with a trade, skill or even just some time that can be generously spared to help us improve our school: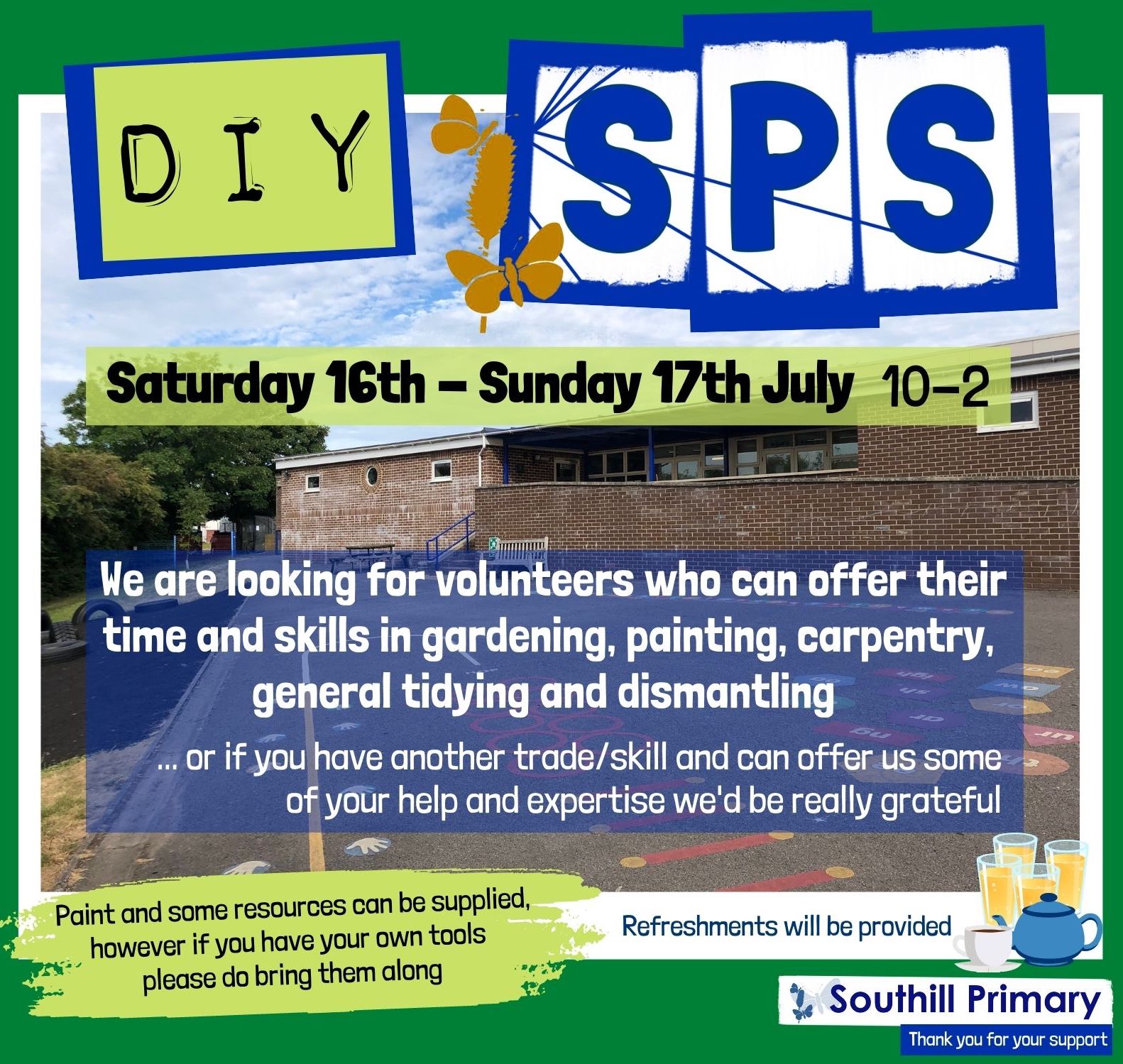 As part of our Community Engagement Strategy created by our super School Governors, 'DIY SPS' will take place over the weekend of Saturday 16th- Sunday 17th July where we plan to tackle some much needed school improvements with the help of those who can lend a hand.
Think you can help?  Visit our Google Form HERE where you'll be able to sign up.  Alternatively, please email k.carter@southill.dorset.sch.uk.
We've also set up a JustGiving page for those who wish to support this project with donations to help us purchase resources: DIY SPS JustGiving
We are extremely grateful to our local community for their support and kindness towards improving Southill Primary and look forward to welcoming volunteers for what will hopefully turn out to be a very rewarding weekend!