We started this week talking through their half term outdoor challenge which everyone achieved, and it was so lovely to see that one person even took photos to show us of what that has seen, smelt, heard and touched in nature.  |Brilliant work! We then went to our own  'Magic Spot', and tuned into nature.
This week we progressed our skills – helping to put up the slack line and using loppers to help cut fire wood too. The slackline was harder again as this week, there was no support rope for us to hold on to.  We needed to rely on each other for support.  Everyone waited for their turn patiently and helped each other.
The hazel trees have a green tinge at the moment and on closer inspection, we spotted the hazel catkins or 'lambs' tails' which are covered in pollen were making this colour.  This early pollen is really great for fauna (the animals of a particular habitat) after an long winter.  By April, they will have dispersed their pollen through leafless woods and the flowers will develop into oval fruits which hang in groups of 1 to 4.  These mature into a nut.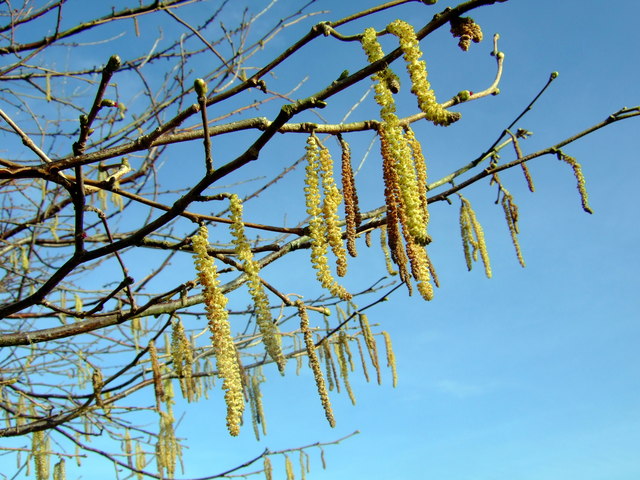 Coppicing is a method involves cutting back a tree at the base of the trunk every 7-10 years, which in turn, causes multiple shoots to grow up.  It increases the life of the tree. Coppicing is also very beneficial to wildlife and helps to increase the biodiversity of a woodland.  Various species can utilise the re growing shoots at various stages e.g.) butterflies and insects.  This then attracts birds, bats and other animals which feed of those.   Hazel benefits from coppicing and we will be able to use the green wood from the hazel trees in the woodland walk for all sorts of activities.
Meanwhile, batter making was well under way as fire wood collecting, fire building and fire lighting.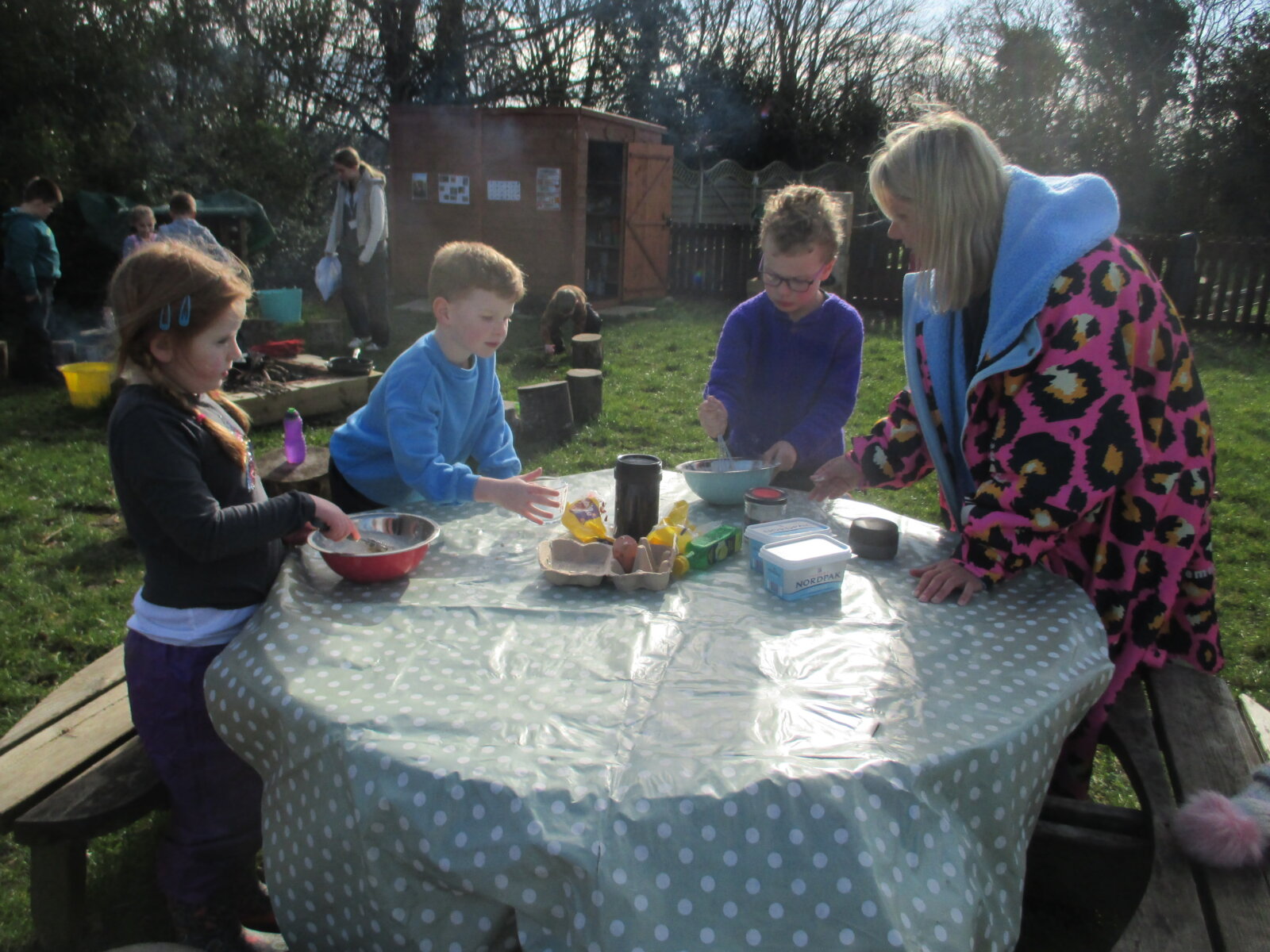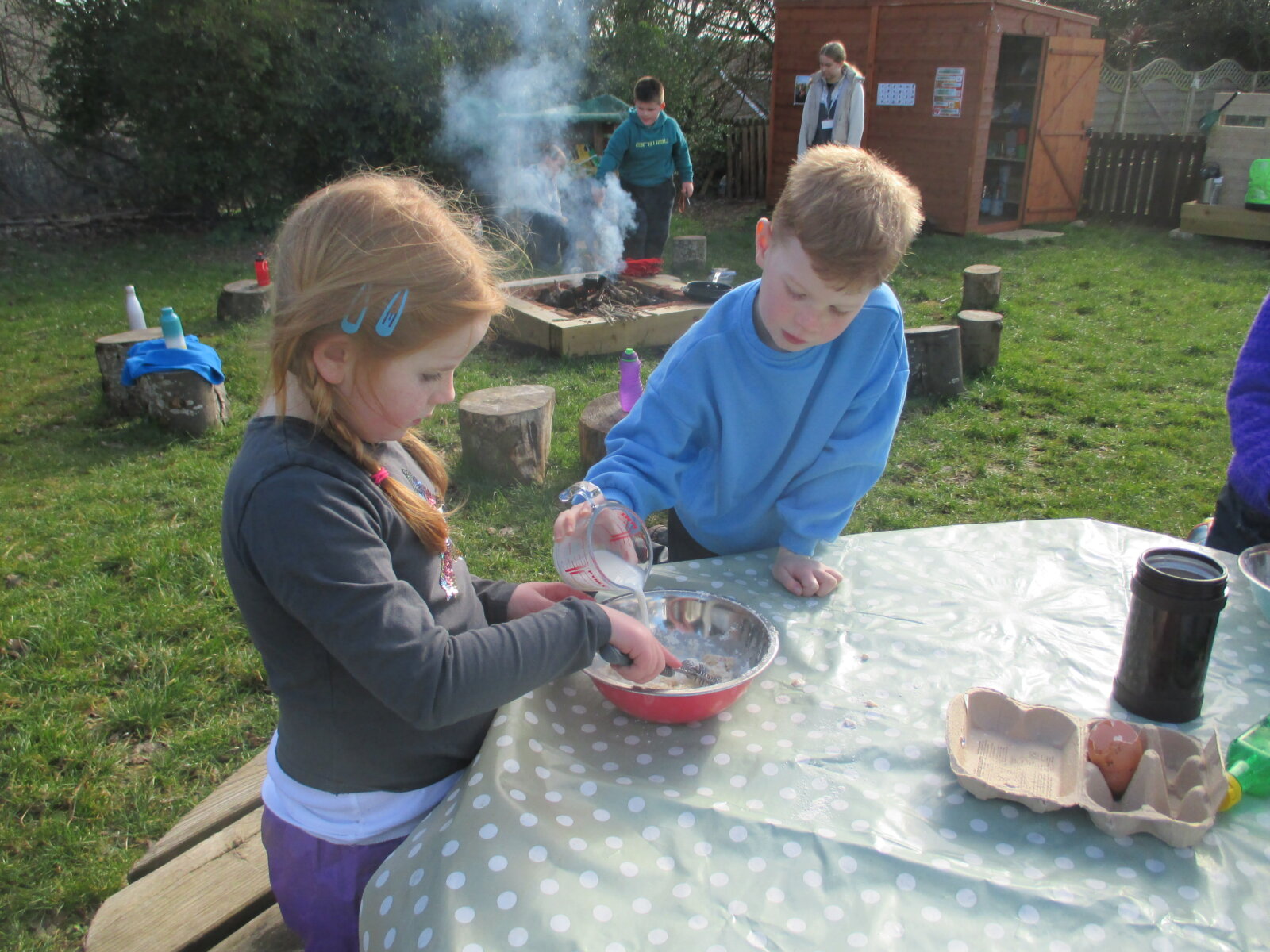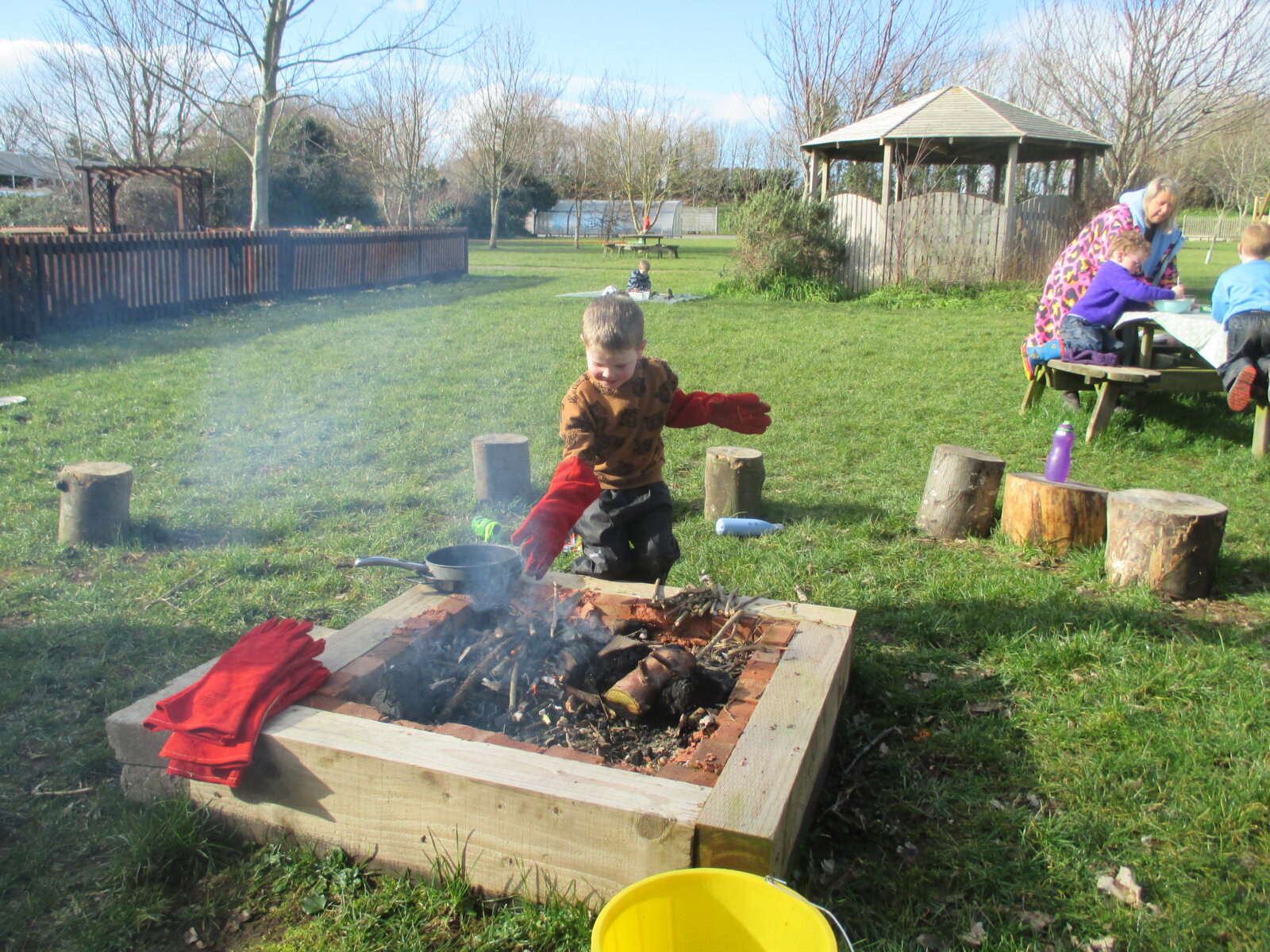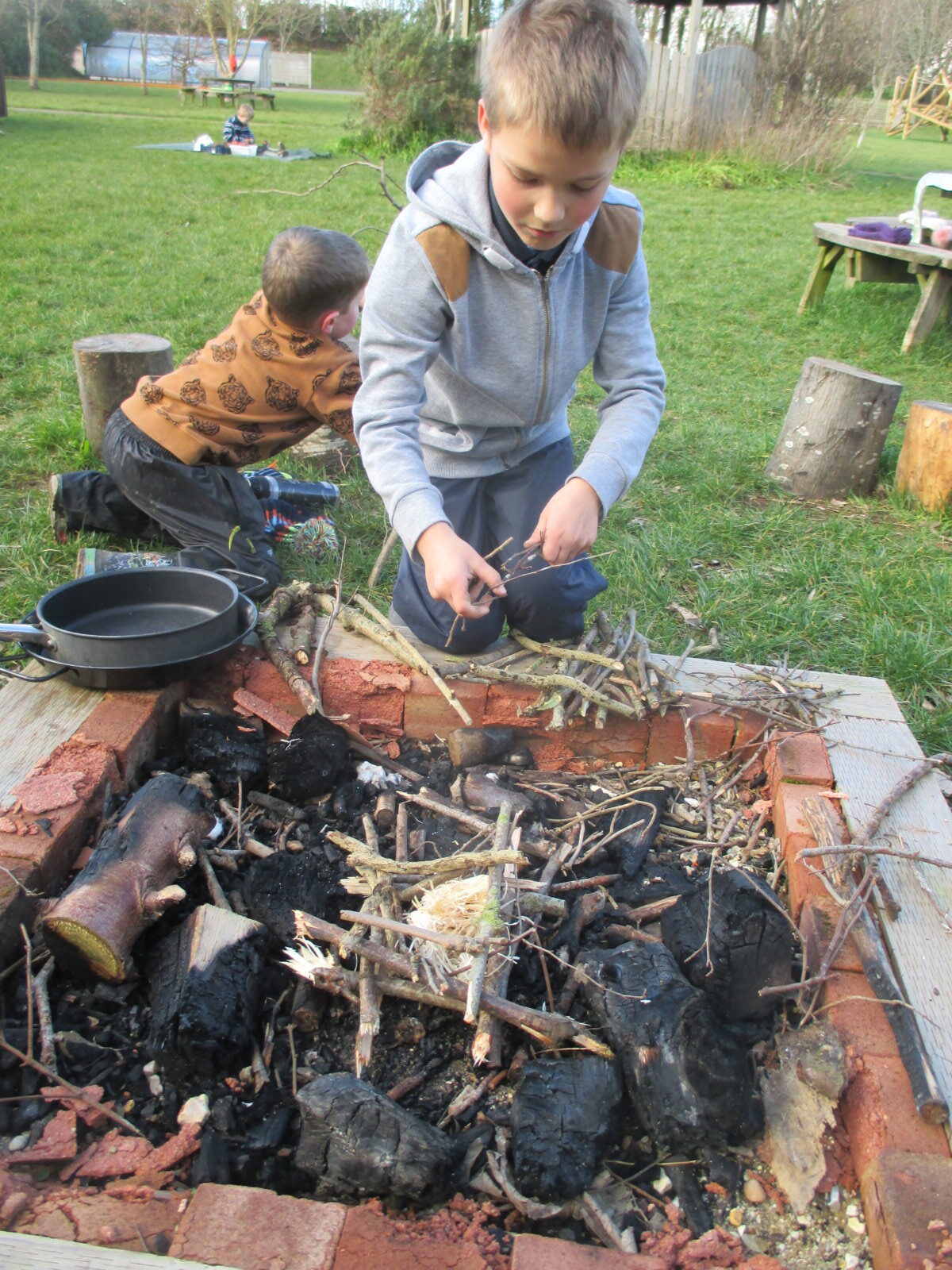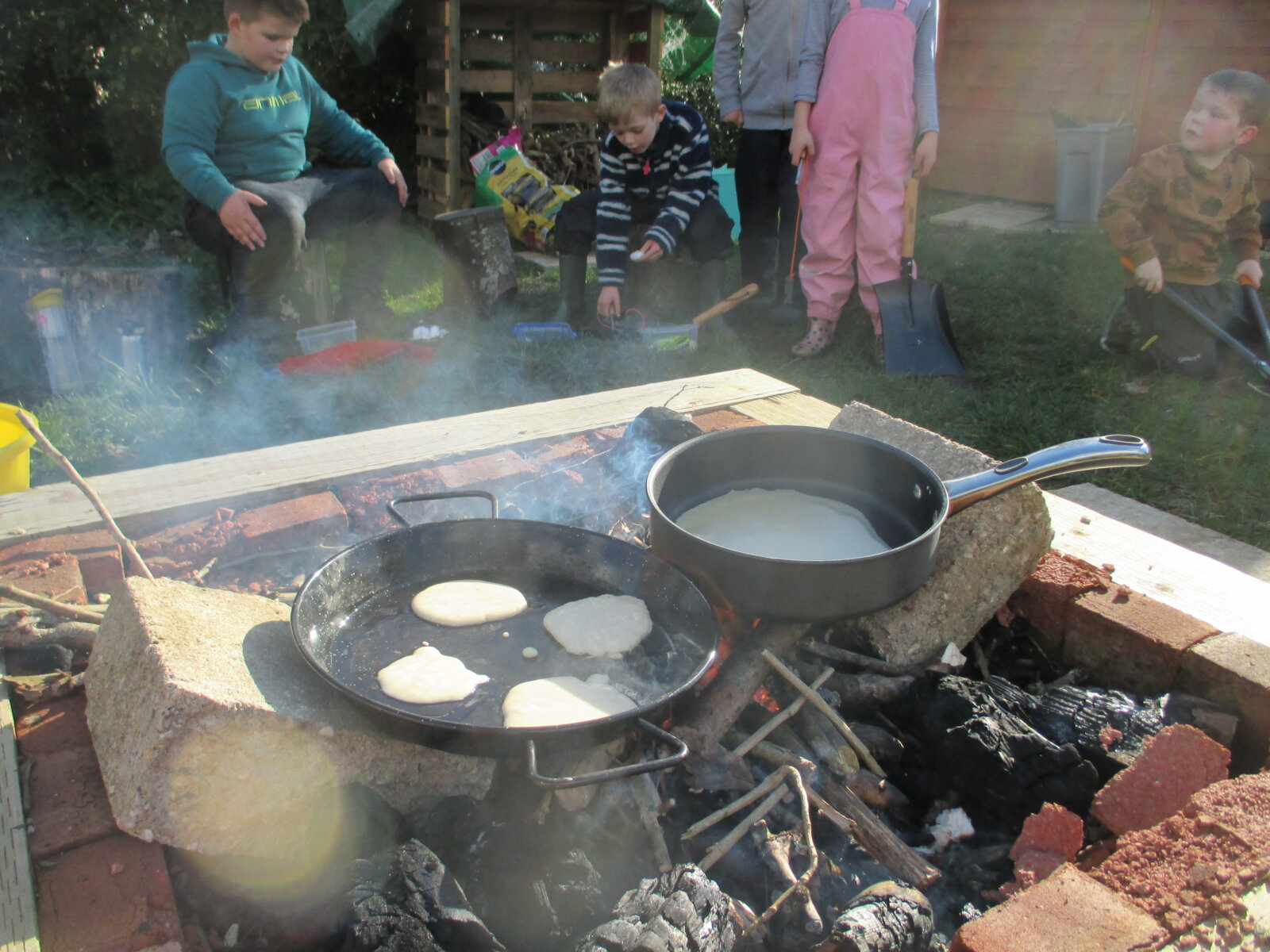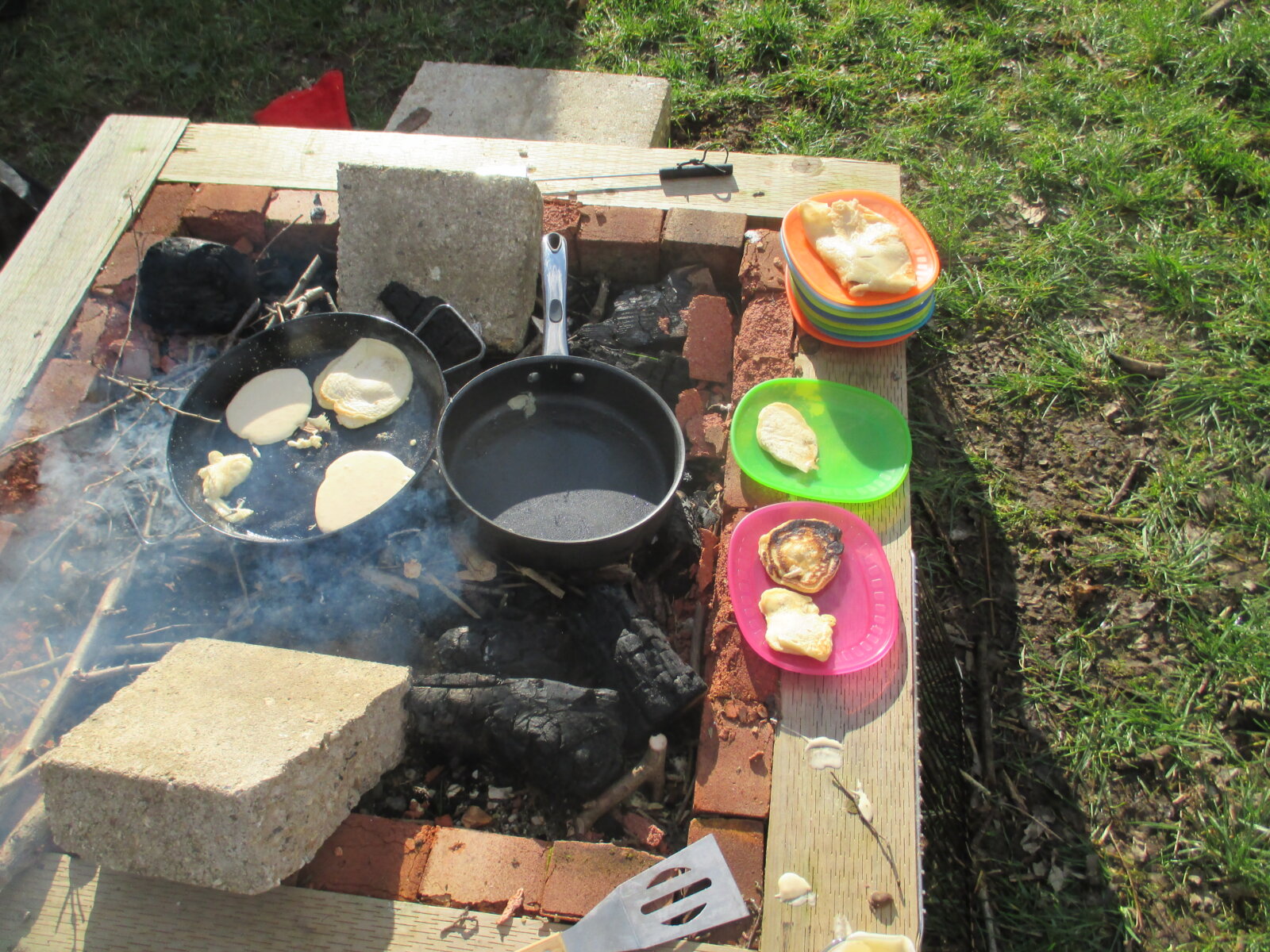 There is always time for a good team game which was organised by the children – 'Crocodile, crocodile may I cross?' is becoming a firm favourite!  And not forgetting crafting activities and the muddy kitchen.  What fantastic team work and social interactions across years 1-3.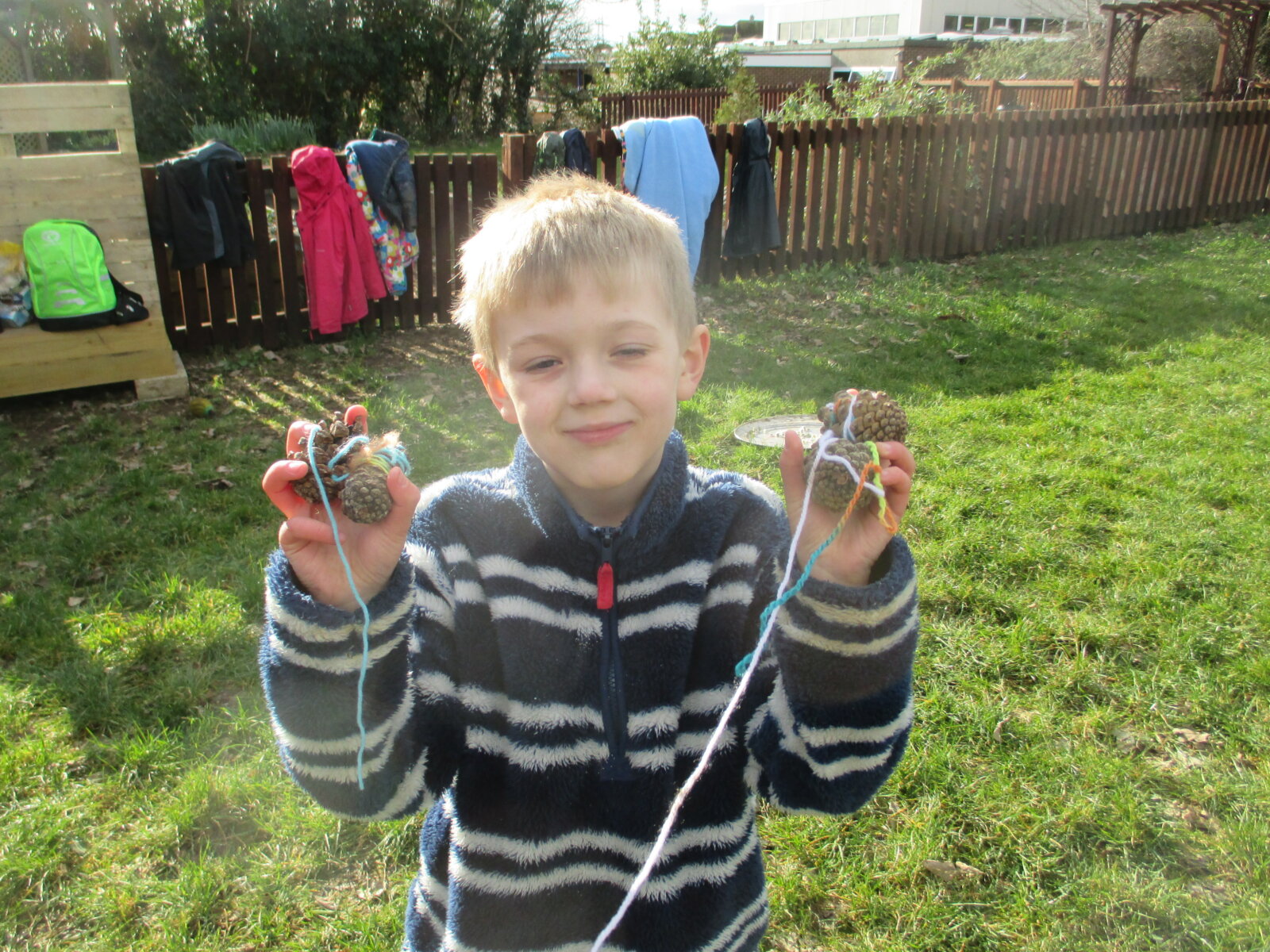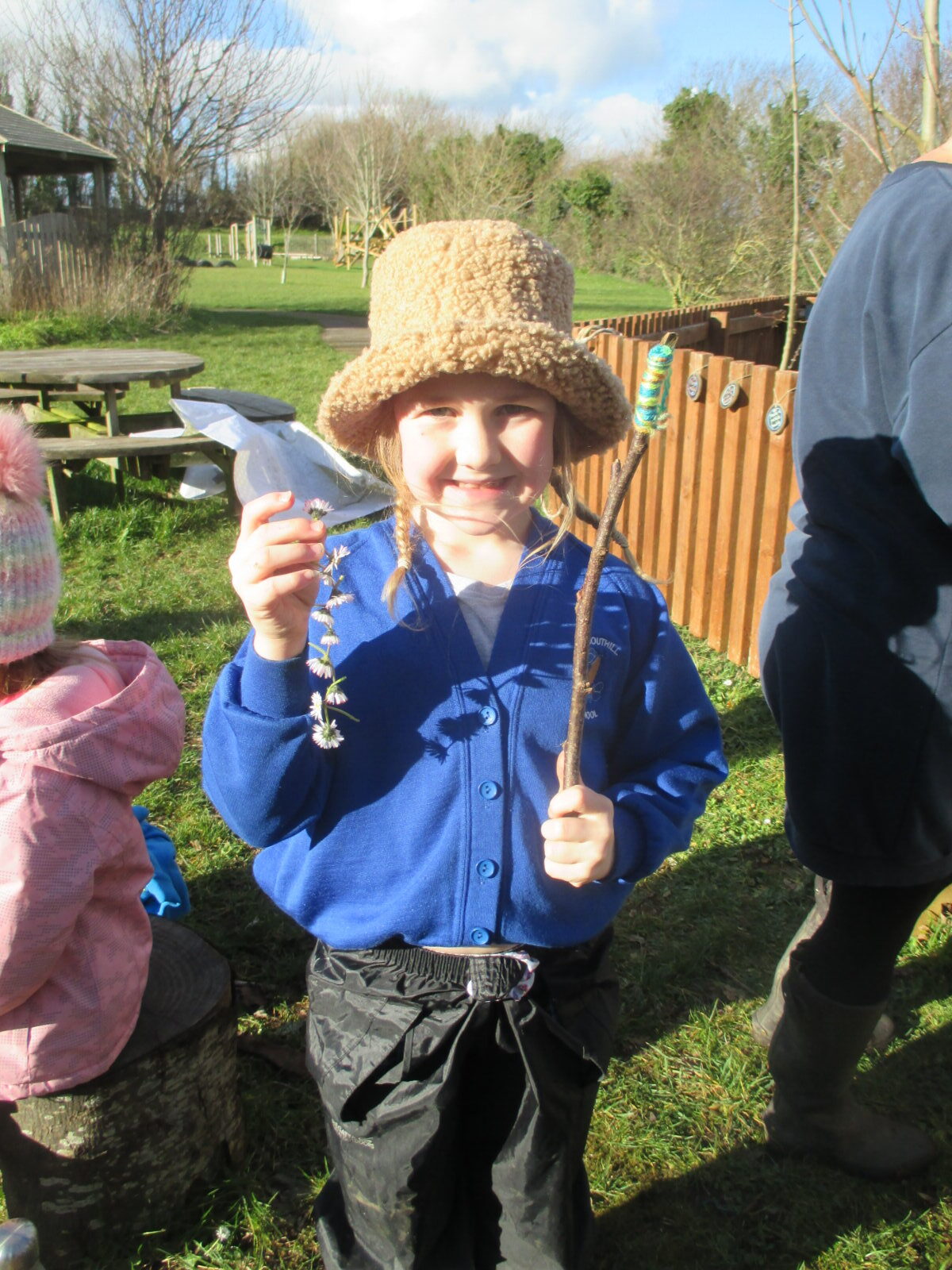 The moment of truth … pancake tasting time.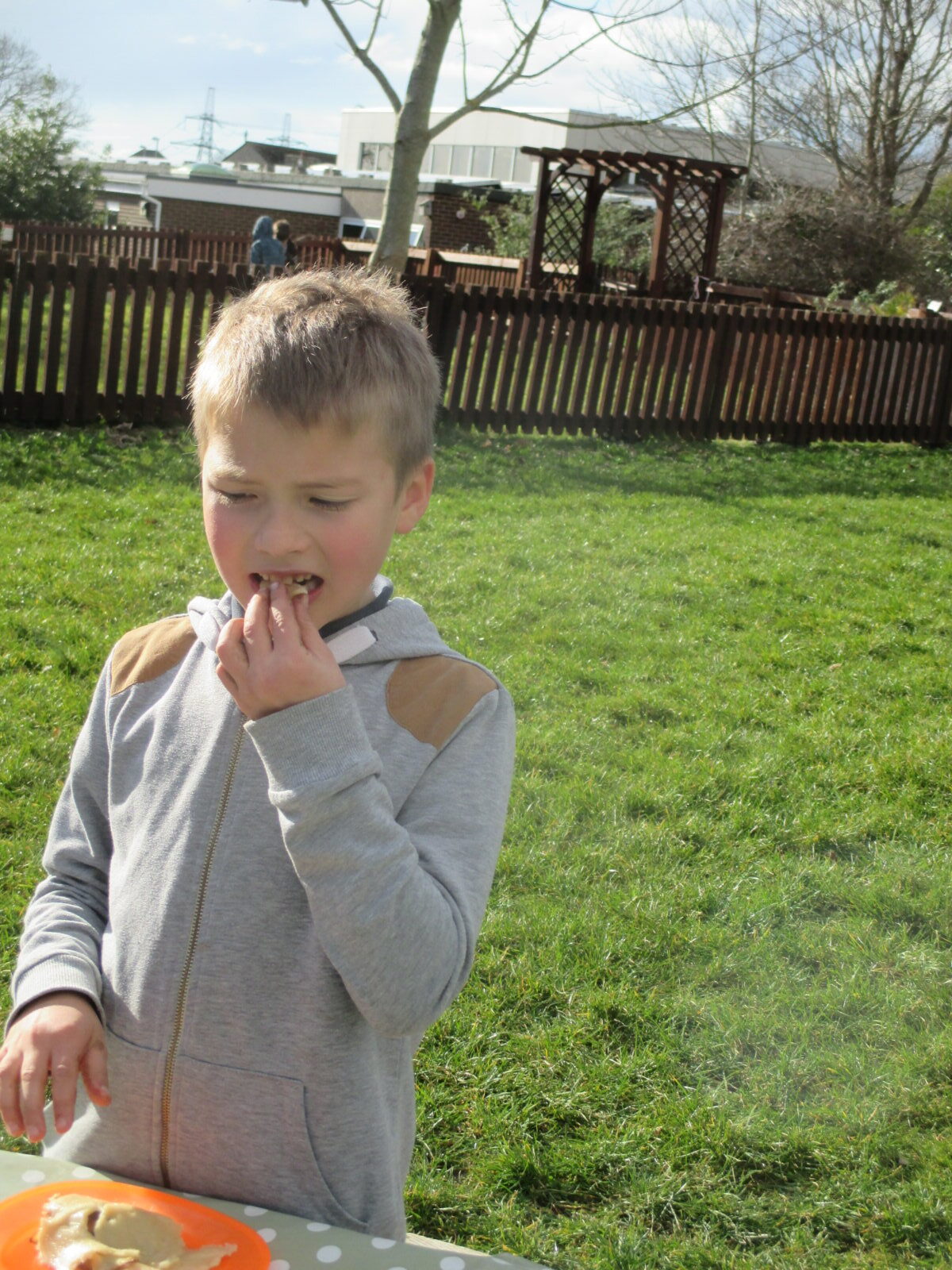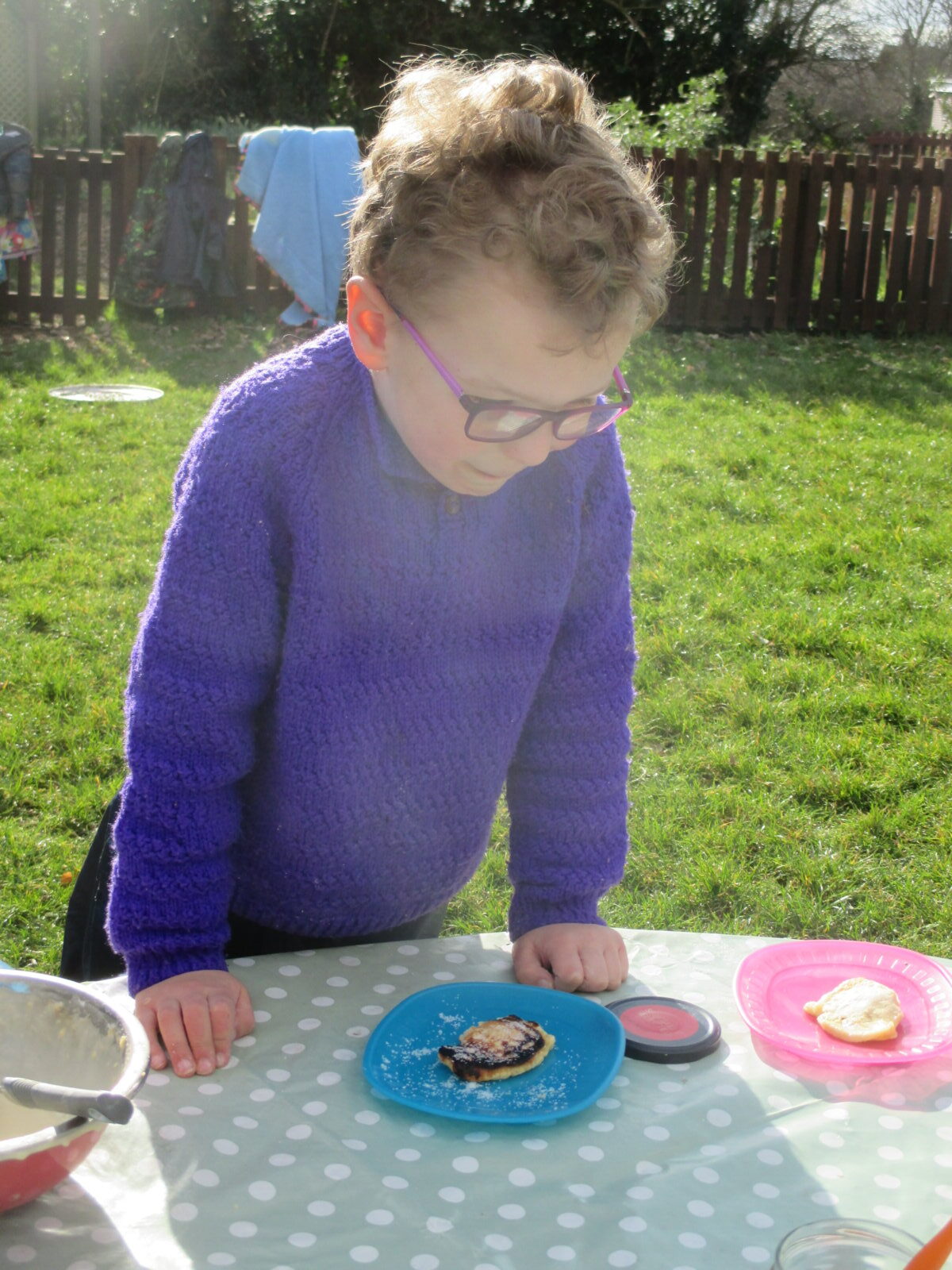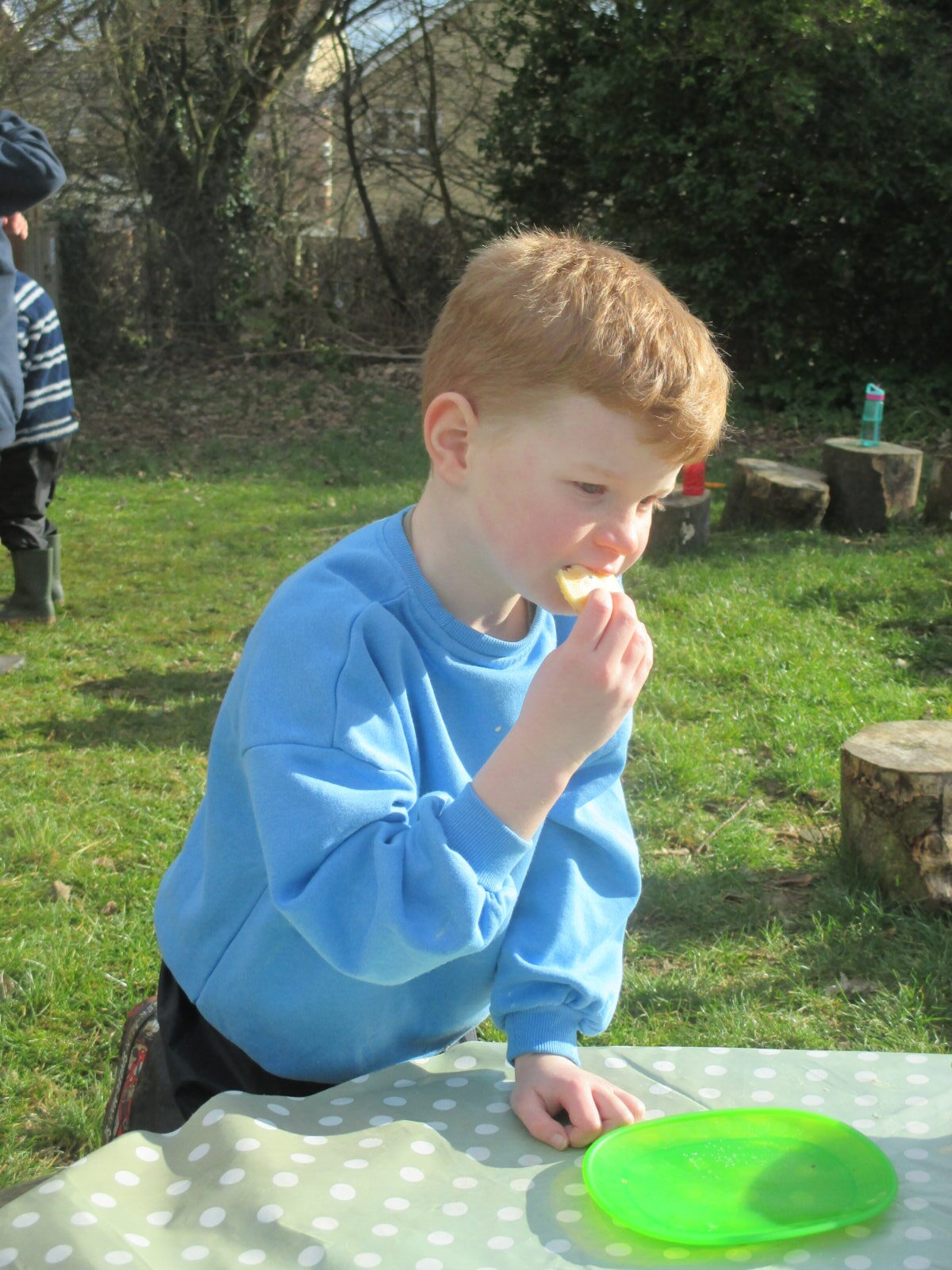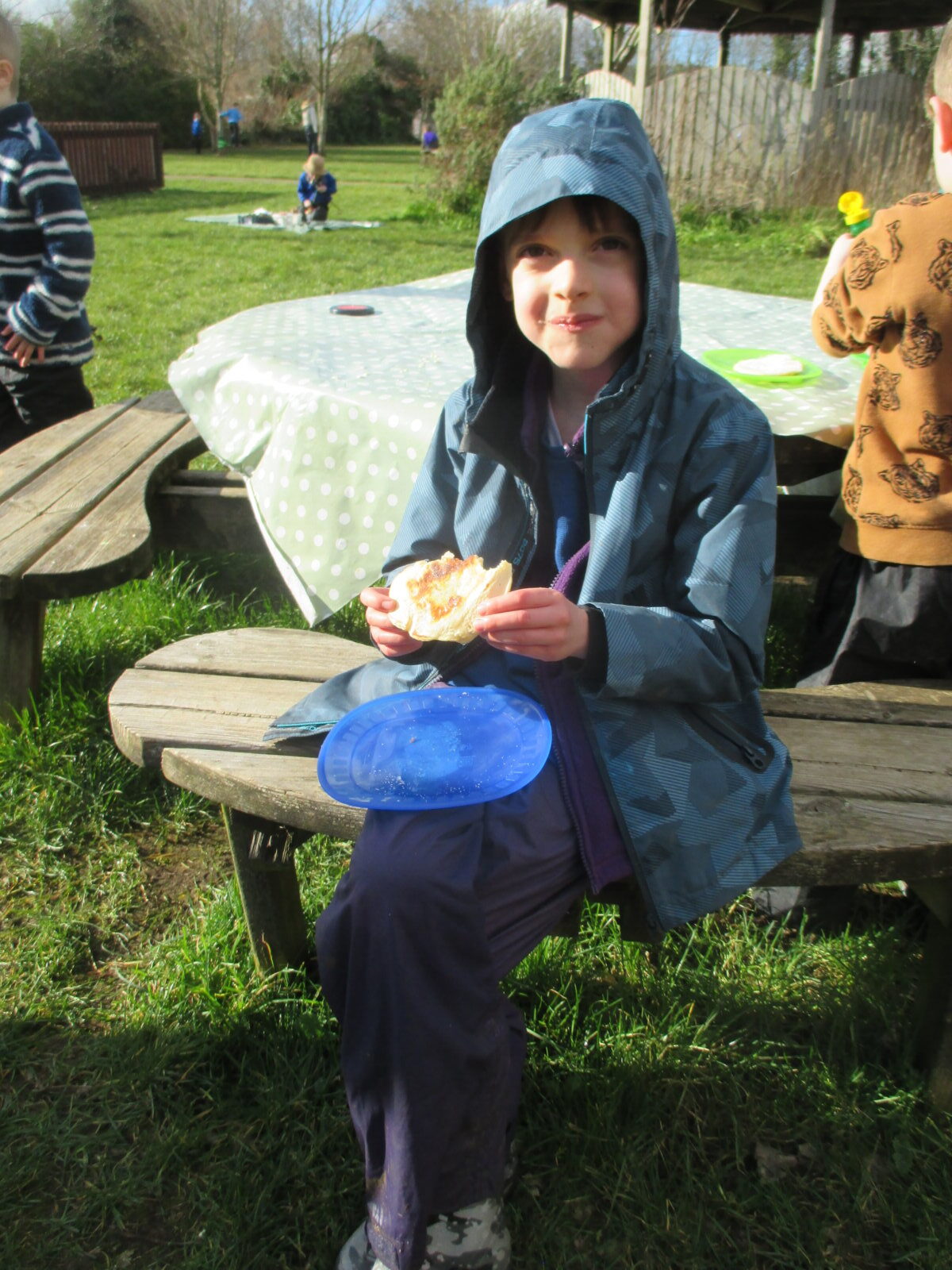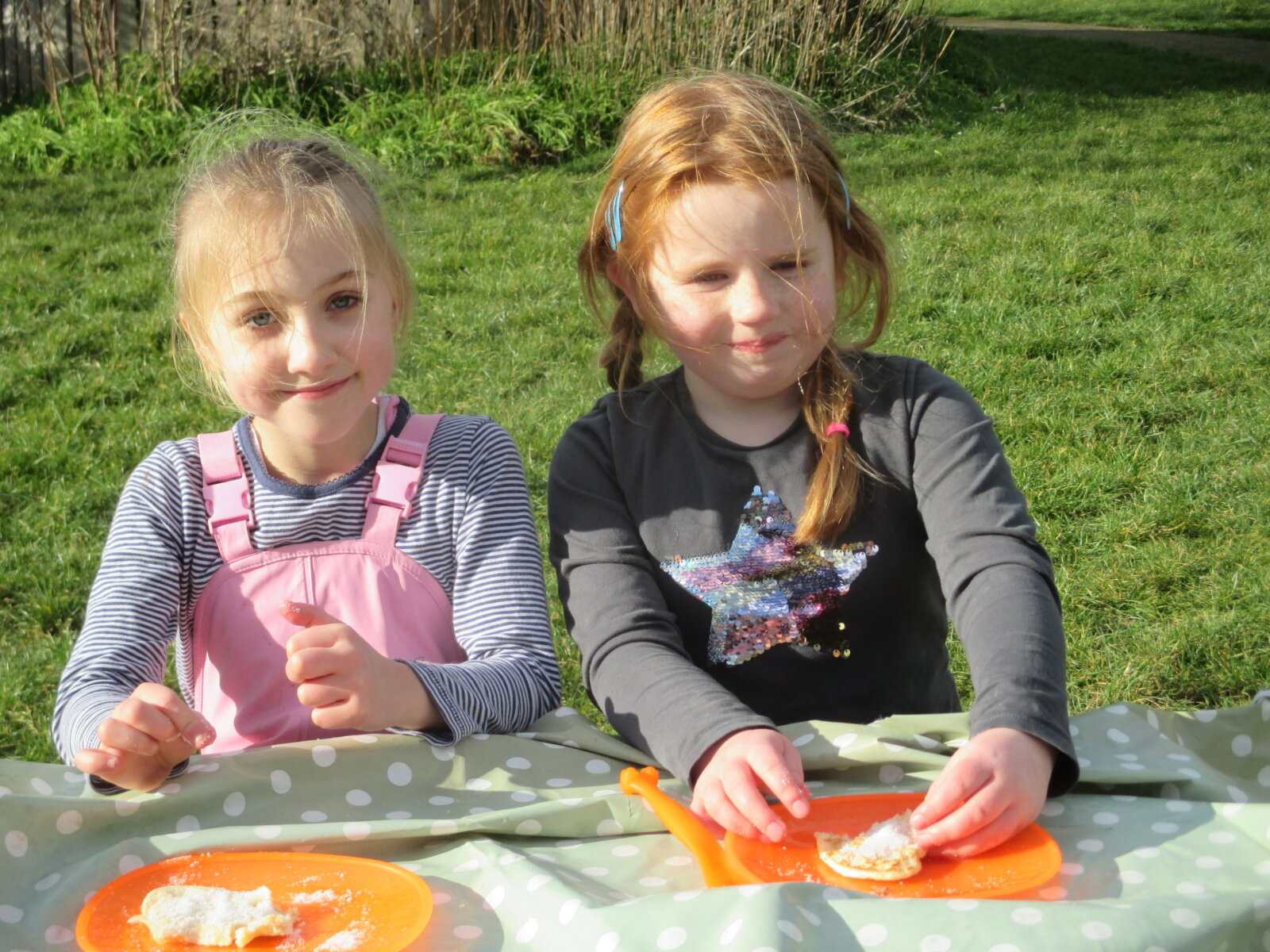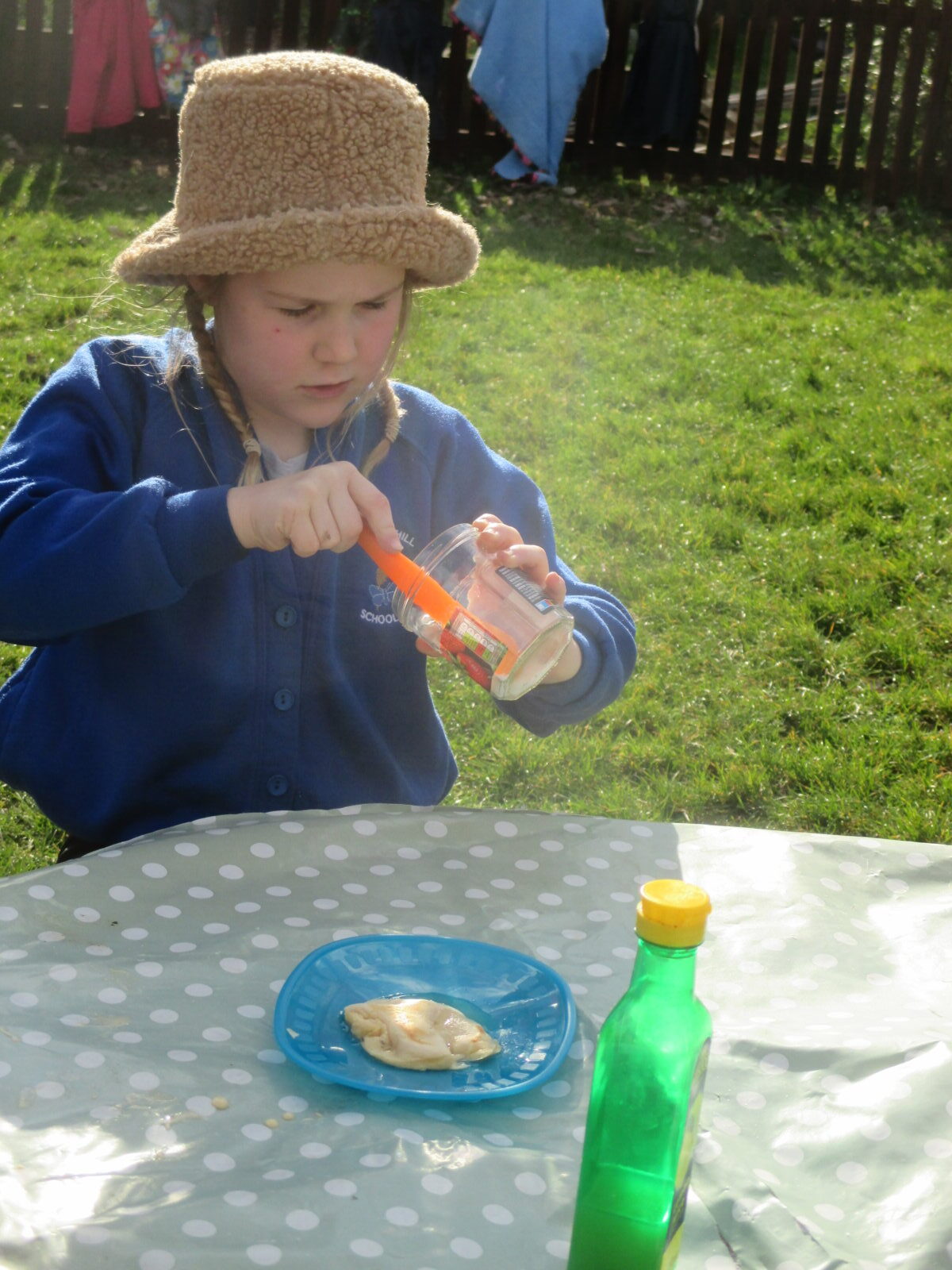 They must have been okay as everyone came back for seconds!
Next week, some more coppicing of the same tree and we will be using the wood to make bows and arrows.  Before an arrow is fired, the Forest Schoolers will need to collectively agree on rules to ensure everyone stays safe.  Move over Robin Hood, here come the Forest Schoolers!