Our first week of nature art club got off to a great start. We enjoyed looking at a book by Yuval Zommer, particularly at the challenge for today.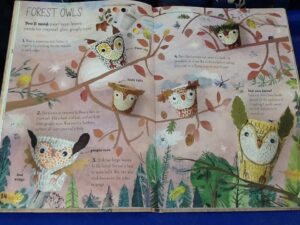 We used paper cups and added details using paints and thin brushes. We added googly eyes.
Then we went outside to choose leaves for tufts and wings and added them to our owls.
I think they all look amazing – well done everyone. I wonder what we will create next week!