Well, our first week of nature club was a great success. Today we went outside exploring and collecting to create our own nature wrist bands.
Look at the treasure we collected.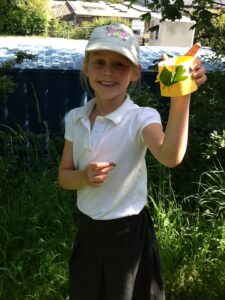 We worked together to find lots of different colours, shapes and sizes.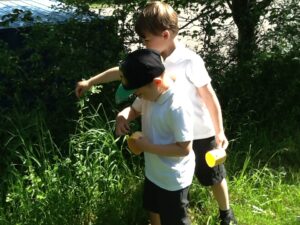 It was a beautiful, sunny day for us.
These were our wrist bands half way through our collecting.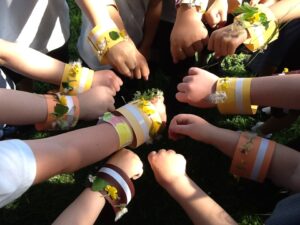 Here are our finished bands – don't they look wonderful!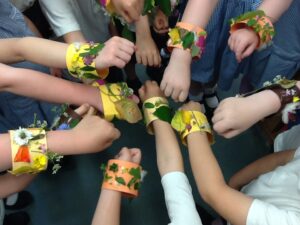 Thanks for a great time everyone. See you next week.